Online Degrees
in Public Service
Get ready to impact your community by earning a degree in public service. See the best schools, look into top degree options, and learn what it takes to complete a program online.
Sponsored
publicservicedegrees.org is supported in part by advertisements. Featured programs and school matching are for institutions that compensate us. This compensation will never influence our school rankings, in-depth guidebooks, or any other information or resources published on this site.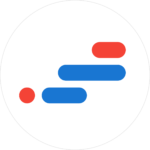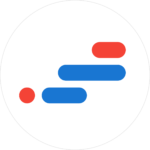 The Best Online Degrees in Public Service: STEPS 2022 Rankings
Online degrees remain one of the fastest-growing learning options out there. Thousands of colleges across the U.S. have added both fully online and hybrid programs to their catalogues, making them commonplace in just about every subject. Online programs in social work, education, criminal justice, and more than a dozen other disciplines have made it easier for students to earn degrees and start careers focused on public service and community impact. But which schools offer the best combinations of flexibility, availability, and cost? And which support the greater good through benefits like AmeriCorpse Match? Follow STEPS as we rank schools with the top online degrees in public service disciplines, using meticulous data collection and analysis from talented data scientists. Select a ranking below, read the methodology, and see who stands out in 2022.
Featured Online Public Service Degree
Social Work. An online degree in social work gives students a flexible way to enter a career as a social worker. At the bachelor's level, coursework focuses on ethical principles of social work, diversity training, human rights and social justice, human behavior, socioeconomic well-being, engagement and intervention techniques, and more. A Master of Social Work (MSW) often moves into more research-based and policy study and crafting innovative strategies to foster community and global change.
Online Degrees in Public Service by Subject
Public service is loosely defined as a service rendered for the public good. Here at STEPS, we focus on careers and educational pathways that make the community safer, healthier, smarter, and stronger. But when it comes to higher education, it can be difficult to identify which public service areas have online learning opportunities, who offers them, and how many programs actually exist. Here's a look at the most popular online degrees in public service with links to pages that breakdown flexible learning options across criminal justice, education, social work, and more.
Schools & Online Degree Programs in Public Service
Source: Data from the Integrated Postsecondary Education Data System (IPEDS).
Only schools with verified programs were included in this table.
Online Degrees in Public Service by State
Although you can work, study, and participate in fully online programs from just about anywhere, it's nice to explore online schools and degrees near you. Click on a state below to see which schools have online degrees in public service.