Most Affordable Online Master's in Public Administration (MPA) Programs in 2023
Getting your MPA doesn't have to break the bank. Learn about top-tier online programs you can afford and discover more college cost-savings tips.
Sponsored
publicservicedegrees.org is supported in part by advertisements. Featured programs and school matching are for institutions that compensate us. This compensation will never influence our school rankings, in-depth guidebooks, or any other information or resources published on this site.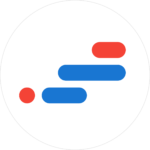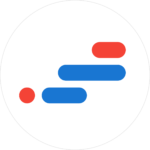 An MPA degree can equip you with the skills to become a leader in managing programs, offices, and employees in various settings such as federal government, nonprofit organizations, global nongovernment organizations, and private companies. Pursuing an affordable and accredited MPA program online can help alleviate the financial burden that often comes with graduate school. This webpage aims to provide practical advice and highlight the most affordable MPA programs available to help you achieve your goal.
50 Most Affordable Online MPA Programs in 2023

Program emphasis, curriculum content, and the quality of the faculty are significant in choosing an MPA program. For many students, though, affordability is the most important factor. Using data provided by the Integrated Postsecondary Education Data System (IPEDS), the following rankings of the most affordable MPA programs tell you which schools have ideal combinations of affordability and quality. See the "About the ranking" button below for full details on how we calculate rankings.
5 Ways to Make Your Online MPA Degree Cheaper
While your top priority is finding the program that's right for you, you'll also want to consider how to minimize the cost of your online MPA degree. Check out these five ideas, which could save you big bucks.
What Impacts the Cost of an Online MPA Program?
When selecting a top-quality and affordable MPA program, it is important to consider various factors that may affect the total cost of your degree. These costs may not be immediately apparent but can significantly increase the program's overall price tag if not taken into account. However, anticipating these costs can help you plan accordingly and avoid any financial surprises down the line.
Length of Program
The less time you spend in school, the lower your overall costs will be. This is particularly beneficial for those who must limit their work hours while taking classes, as spending less time in school can mean more income. Additionally, obtaining your MPA degree sooner can also enable you to move into higher-paying positions sooner.
Residency Status
While some schools now charge the same tuition rate regardless of residency, traditionally in-state tuition costs are significantly less than (sometimes even half!) out-of-state tuition. Pay close attention to tuition for each program you consider and spend a little extra time evaluating programs in your home state.
Miscellaneous Fees
Finding a great tuition rate certainly matters—but not if the miscellaneous fees are considerable. Be sure to look at overall program cost and not just per credit or per course tuition rates before you make a final decision on which MPA program to choose.
Transfer Credits
If you've already completed some master's level coursework, be sure to check if schools you are considering allow you to transfer credits. The savings in time and money can be substantial, especially at schools like Columbia Southern, which allows MPA students to transfer up to 18 credits.
Making Connections
Most MPA students hope to obtain an executive-level position, which means they need connections. So in addition to a high-quality curriculum, flexibility, and affordability, choose a program that provides networking opportunities. For example, the program at Delaware State University emphasizes engagement with the community, providing lots of opportunities to work with local leaders. Remind yourself that, if the program you're looking at doesn't lend itself to meeting the people who might hire you, you could end up taking a lesser position and reduce your overall income in the long term.