The Top Online Criminal Justice Degrees in 2023
Are you interested in pursuing a criminal justice education through an online degree program? Discover all the essential information you need to know about program options, school accreditation, degree paths, and career advancement opportunities. Take the next steps towards a successful criminal justice career by learning everything you need to know.
Sponsored
publicservicedegrees.org is supported in part by advertisements. Featured programs and school matching are for institutions that compensate us. This compensation will never influence our school rankings, in-depth guidebooks, or any other information or resources published on this site.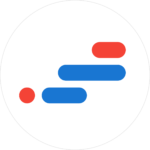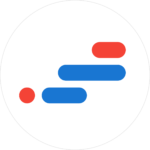 2023's Best Online Schools for Criminal Justice
As the number of schools offering online criminal justice degrees continues to increase, it can be difficult to identify the most valuable programs. To assist you, we have conducted thorough research and analysis on thousands of colleges to identify the best institutions to earn your criminal justice degree online. Our top picks exclusively consider regionally accredited programs, with the highest marks awarded to schools offering affordable prices for multiple online criminal justice programs. Browse the rankings below to learn more about each school and find the online criminal justice degree that best meets your needs.
About the ranking
Methodology for the STEPS Best Online Programs in 2022
Generate List of Eligible Schools and Programs
To be eligible for this ranking, schools were required to meet the following criteria based on government data provided by The Integrated Postsecondary Education Data System (IPEDS).
Institutional accreditation from an organization recognized by the U.S. Department of Education.
At least one program in subject area offered partially or fully online.
Assign Impact of Data Points
After generating the list of eligible schools, the STEPS data team then assigned weights and ranked schools based on a mix of affordability, support services, and online program availability. Online program availability and overall affordability received the heaviest weightings.
Online Program Availability
Number of online programs in subject area reported by school to the U.S. Department of Education. When unable to verify this number, a star-based system was used to signify the number of programs relative to peers.
Affordability
Cost:
Relative cost of attendance compared to peer schools on the list. Based on tuition and fees per academic year.
Students w/ Institutional Aid:
Percentage of students who receive financial aid from the school itself.
Support Services
Academic Counseling:
Existence of this service on campus or online.
Career Placement:
Existence of this service on campus or online.
About Our Data
All STEPS rankings use the latest official data available from The Integrated Postsecondary Education Data System (IPEDS). Most recent data pull: July 2021
Explore Top Criminal Justice Degree Programs in Popular States
Can You Get a Criminal Justice Degree Online?
Absolutely. Online criminal justice degree programs are in high demand and can be found at a vast number of both public and private colleges and universities across the United States. These programs are available for all degree levels and offer a variety of specializations to choose from. Below is a comprehensive breakdown of the available online criminal justice degree options, including program components, ideal candidates, duration of completion, and additional relevant information.
Online Certificates in Criminal Justice
Criminal justice online schools offer both undergraduate and graduate certificate programs that serve different purposes for their respective student bodies. Two primary types of undergraduate criminal justice certificate programs exist, with general studies certificates providing students with an introductory overview of the criminal justice system's three primary branches: law enforcement, the courts, and corrections. Vocational subject certificates also provide an introduction to the field, but focus on specific areas such as policing, corrections, or private security. Typically, undergraduate certificates require a year or less of study to complete, and they can be a sufficient requirement for some entry-level positions in criminal justice. Additionally, credits earned through a certificate program can often be applied towards an associate or bachelor's degree in criminal justice.
Graduate criminal justice certificate programs are designed for working professionals seeking to enhance their knowledge and skills in a specific area of the criminal justice field. These certificate programs typically cater to applicants with a bachelor's degree in criminal justice or a related field and offer coursework in topics such as criminal justice and criminology, homeland security, cybercrime investigation and cybersecurity, and security management. Graduate-level certificates usually require a year or less to complete.
Online Associate Degrees in Criminal Justice
Online criminal justice associate degree programs offer students a more comprehensive understanding of the criminal justice system beyond introductory level coursework. These programs cover topics such as crime scene investigation, police studies, corrections, ethics, and constitutional law, along with general education courses in areas such as math, science, history, sociology, and English composition. Associate degree programs in criminal justice usually last two years, although accelerated formats may be available that can be completed in 18 months or less.
Earning an associate degree in criminal justice prepares graduates for various career opportunities, including positions as investigators, police officers, probation officers, and corrections officers. Often, credits earned through an associate degree program can be applied towards a criminal justice bachelor's degree program.
Learn more about earning your associate degree in criminal justice online school.
Online Bachelor's Degrees in Criminal Justice
Individuals who hold a bachelor's degree in criminal justice are more likely to secure higher-paying jobs, experience greater career advancement opportunities, and enjoy a more extensive range of job options than those without a degree. Bachelor's degree programs in criminal justice include both general education coursework and major-specific classes in areas such as criminology, corrections, governmental policy, and crime prevention. Furthermore, many programs offer various concentrations that enable students to customize their studies to suit their career objectives and personal interests.
Online criminal justice bachelor's degree programs typically require four years of full-time study. Accelerated programs, however, can be completed in substantially less time – two years or less in some cases – depending on the number of previously-earned college credits transferred into the program.
Online Master's Degrees in Criminal Justice
The criminal justice master's degree program is intended for experienced professionals seeking to expand their knowledge, skills, and credentials to qualify for advanced positions within the criminal justice field. Completing a master's degree prepares students for mid- and top-level jobs in leadership, management, and administration. Certain programs offer concentrations in areas such as crime analysis, cybersecurity, forensic science, and strategic management, while others allow students to customize their coursework to concentrate on a specialized area of interest.
Online master's degree in criminal justice programs are available for both full-time and part-time study. Full-time programs typically require two years to finish, but some can be completed in 18 months or less, depending on the availability of previously-earned transferable college credits.
Learn more about earning your master's degree in criminal justice online.
Online Doctoral Degrees in Criminal Justice
Doctoral degrees in criminal justice can be classified as either Doctor of Criminal Justice (DCJ) or PhD in Criminal Justice. DCJ programs typically prioritize leadership and management skills to prepare students for top administrative roles, while PhD in Criminal Justice programs focus on research, theory, and policy for students interested in pursuing academic research careers in college campuses and academic settings. However, it is important to note that not all online programs adhere to the same criteria, so it is crucial to understand the specific focus of any program you are considering, regardless of the degree title.
Online doctoral degree programs in criminal justice are intensive, highly competitive, and require applicants to hold a previously-earned master's degree with a good grade point average. Students should expect to dedicate from three to five years to complete all coursework and dissertation requirements. A small number of online programs admit students with only a bachelor's degree, but these programs typically take five to seven years for completion.
Learn more about earning your doctoral degree in criminal justice online.
Regardless of the degree level you're pursuing, certain skills will go a long way while you're enrolled as a student. Discover the most essential skills for criminal justice students and learn how each of them can benefit you in the field.
How Do Online Criminal Justice Programs Work?
Online degree programs provide a convenient and high-quality alternative to traditional on-campus programs. However, successful online study demands self-discipline and strong time-management skills. If you lack either of these qualities, an on-campus program may be a better option for you. Criminal justice is an ideal subject for distance learning, with all degree levels available through 100% online coursework. Nevertheless, it is crucial to verify whether programs deliver all coursework online before enrolling, as not all programs provide this option. Also, some programs include in-person fieldwork components, which we will discuss below.
Here's a closer look at the various course and program formats and delivery methods used by online criminal justice degree programs:
Course Format

Partially-Online
Partially-online degree programs are those that feature online coursework, but include some form of on-campus or other in-person participation. In-person components may include lectures, seminars, labs, exams, or orientation sessions. Individual courses may also be offered in a hybrid format that employs a combination of online and in-person components.

Fully-Online
"Fully-online" may refer to either the entire degree program, the individual courses, or both. Fully-online courses are those that can be completed without any required on-campus class attendance or other related in-person activities and offer 100% of the coursework online. It's important to be sure you clearly understand how the term is being used by any program you're considering.

Part-Time
Online criminal justice degree programs are more often than not presented in part-time study formats. The reason is that online students, particularly those in graduate programs, typically pursue their studies while working full-time jobs. Part-time programs allow students more time to complete their degree requirements when compared to their full-time counterparts.

Full-Time
While less prevalent than part-time programs, full-time online criminal justice degree programs remain a popular option. Full-time programs offer the benefit of shorter completion times, particularly for undergraduate students eager to initiate their careers as soon as possible. For instance, full-time online criminal justice bachelor's degree programs usually have four-year curriculums for students with no prior college experience. Accelerated bachelor's programs, which necessitate a significant number of previously-earned college credits, may be completed in as little as two years or less.
Delivery Mode

Asynchronous
Asynchronous refers to online coursework that can be accessed by students at anytime. Students log in on their computers to view lectures and complete assigned readings and other tasks at times of their own choosing. And, in most cases, work can be done at the individual's preferred pace. Students enrolled in asynchronous programs will still be required to meet some spefific deadlines to be eligble for graduation.

Synchronous
Synchronous refers to coursework that is accessed online, but is presented on a specific date and at a specific time. Synchronous coursework typically takes the form of streaming class lectures or other real-time presentations. Synchronous classes are commonly presented during the day, which means that they're more likely to be part of a full-time degree program. However, some synchronous activities may be scheduled in the evenings or on the weekends for part-time programs.
Benefits of Online Programs
It is essential to recognize that not all criminal justice degree programs are created equal, and there are significant differences between online and on-campus programs. For instance, some online programs may offer fewer concentrations or specializations compared to their on-campus equivalents. However, distance learning provides students with access to a broader range of schools and programs, enabling them to locate the ones that provide the particular concentration or specialization they desire. Nonetheless, most students find that the advantages available through online degree programs exceed those of traditional programs. Here's a look at some of the biggest benefits:
Tuition
Public colleges and universities often charge higher (sometimes prohibitively higher) tuition rates to out-of-state students. However, many online criminal justice programs offer the same low rates to out-of-state residents enjoyed by in-state residents.
Accelerated degree programs
Accelerated degree programs are those designed to be completed more quickly than standard programs. Accelerated criminal justice programs are sometimes offered on-campus, but are more commonly available online.
Study flexibility
A big plus to most online programs (compared to on-campus) is that online students can access and complete their coursework at any time that's convenient to them.
Time and money
Online students save both the time and expense of traveling to and from classes on a physical campus.
Accessibility
Some people simply don't live near enough to a campus offering a criminal justice college degree program.
Does an Online Degree in Criminal Justice Include Fieldwork?
An in-person internship, field practicum, or field experience may be a requirement or option depending on the specific online program. In general, fieldwork is typically offered as an option in online criminal justice undergraduate (both associate and bachelor's) and master's programs, and participation is highly recommended. Although in-person residencies are frequently required in online doctoral programs in criminal justice, field experience may not be a requirement.
How Much Does an Online Criminal Justice Degree Cost?
The cost of your online criminal justice degree will depend on the specific program and several factors (in-state vs. out-of-state student residency, public vs. private school, etc.) This chart provides examples of per-credit tuition costs (as of the summer of 2019) for five online criminal justice bachelor's programs to give you an idea of what you might spend. Visit our pages for online associate, master's, and doctoral criminal justice degrees for information on costs for those programs. And view our list of most affordable online criminal justice degrees to find the lowest-cost options that still deliver on quality.
Discover more ways to learn about paying for college by reading our guides on financial aid and scholarships.
Career Outlook for a Criminal Justice Graduate
In broad terms, criminal justice degrees are meant for individuals interested in careers in a wide range of criminal justice fields, including:
Law enforcement
Police Officers, Seriff's Deputies, Bailiffs, etc.
Corrections
corrections officers, parole officers, etc.
Private security and investigation
Court staff
clerks, records personnel
Homeland security
FBI agents, etc.
Social services
social workers, juvenile justice officers, drug and alcohol counselors
Career outlook varies substantially by specific occupation. For example, according to the Bureau of Labor Statistics Career Outlook Handbook, the 2016-2026 job growth estimate for police and detectives is 7%, while the job growth estimate for correctional officers and jailers is -7%.
To learn more, visit our what can you do with a criminal justice degree page.
Criminal Justice Resource List
There is a wealth of online resources available to prospective social work degree students. The list below represents a small sampling of what's available to learn more about practice areas and career opportunities, find help in education financing, search for jobs, and more.
Academy of Criminal Justice Sciences (ACJS)
National organization of clinical social workers, including graduate students.
Alpha Phi Sigma
Honor society recognizing academic excellence of criminal justice undergraduate and graduate, and Juris Doctor students.
American Criminal Justice Association – Lambda Alpha Epsilon
Criminal justice and criminology fraternity organization. Membership is open to current criminal justice college students, and current and former criminal justice professionals.
American Society of Criminology
International professional organization dedicated to the pursuit of scientific, scholarly, and professional knowledge regarding crime and delinquency.
Federal Bureau of Investigation – Students and the FBI
Government website offering information on internships and other opportunities for high school, and undergraduate and graduate college students.
Federal Student Aid
One-stop site for information on all types of federal student financial aid, including loans, grants, and scholarships.
National Criminal Justice Reference Service (NCJRS)
Federal government service agency providing comprehensive information on all sectors of the criminal justice profession.
Top 10 Tips for Academic Success
Presented by the John Jay College of Criminal Justice.
U.S. Department of Homeland Security – Homeland Security Careers
Clearinghouse site on careers with the department, including information on scholarships and internships.
Writing Resources for Criminal Justice Students
Excellent source of guidelines and tips for students writing about criminal justice. Sponsored by Dalton State University.