Best Online Colleges with High Acceptance Rates
Online colleges with high acceptance rates provide access for a wider range of students. They also offer many degree options in a variety of fields.
Last Updated: 04/10/2023
Sponsored
publicservicedegrees.org is supported in part by advertisements. Featured programs and school matching are for institutions that compensate us. This compensation will never influence our school rankings, in-depth guidebooks, or any other information or resources published on this site.
Maybe you didn't get the best grades in high school. Maybe you took the GED route instead. Whatever the case may be, it doesn't mean that higher education is off the table. Many quality schools accept students regardless of their high school GPA and test scores. In fact, there are more than 50 colleges and universities with an acceptance rate of 90% or higher.
These accredited colleges know that a student's academic history doesn't necessarily reflect their ability to do well in college and the professional world. By accepting students from all kinds of backgrounds, online colleges with high acceptance rates can be an excellent option for those who are struggling to gain acceptance to traditional universities. Learn about the benefits of attending one of these schools and find the top online colleges with high acceptance rates.
High Acceptance Rate Colleges: The Advantages
You can save yourself time, money, and reap many other benefits by applying to schools that accept more students. Below are some of the major advantages of applying to colleges with high acceptance rates, some of which might surprise you.
You're more likely to be accepted
You're much more likely to gain admission to a degree program at a school with a high acceptance rate. Not only does this mean you can move forward with your education, but it means doing so with less stress because you know you'll likely get into at least one school if you apply to three or four.
You may have a higher chance of receiving a scholarship
Whether or not you have super high standardized test scores or a standout GPA, you're still more likely to receive a scholarship or merit-based aid at a high acceptance rate school than at a more selective one. This is partly because strong applications for high acceptance schools shine through when they might be overlooked at highly selective colleges.
Spend less on application fees
Applying to high acceptance schools saves you money on application fees since you'll probably apply to fewer schools. Not only that, but the application fee is likely less – and sometimes free – at a high-acceptance school than at highly selective ones.
More diverse student body
Schools with higher acceptance rates offer more affordable education and accept students with less than stellar academic backgrounds, making them more accessible to a wider range of applicants. As a result, expect to see a more diverse student population at high acceptance schools than at ones with a more selective acceptance process.
Support and resources for all
Higher acceptance rate schools that admit a more diverse student body typically have the supporting resources and counseling professionals to benefit a student population from a wider range of academic and economic backgrounds. This helps learners stay in school, make more sound financial decisions, and ultimately graduate with a degree that will increase earning potential.
High Acceptance Rate vs. Open Admissions: What's the Difference?
While high acceptance rate colleges simply accept more students than highly selective schools, schools with open admission or open enrollment policies accept all applicants with either a high school diploma or GED. In other words, they're non-competitive or unselective. You have an even better chance of acceptance to an open admissions school than to a high acceptance one, and most don't require any kind of standardized test like the ACT or SAT either, though you may have to take a placement exam. If you're able to pay tuition and meet other basic admissions criteria, you can attend an open admissions school.
Top 25 Online Colleges with High Acceptance Rates
Before you start applying, check out the top online colleges with high acceptance rates and see which schools offer the degree you're most interested in.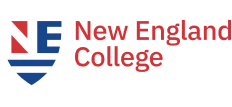 NEC, a private liberal arts school in Henniker, New Hampshire established in 1946, holds regional accreditation from the New England Commission of Higher Education (NECHE).
The nonprofit school offers a variety of online bachelor's degrees in the sciences, humanities, public service, nursing, and business along with associate degrees in areas like healthcare administration, liberal studies, sociology, and criminal justice.
Popular online degrees offered at NEC:
Accounting
Cybersecurity
Healthcare Administration
Human Services
RN to BSN
Sociology
Number of applicants: 10,012
Number of admissions: 10,012
Number of online programs: 26
Acceptance rate: 100%