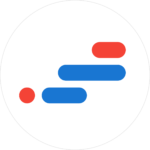 2022's Best Online Forestry Degree Programs
No two online forestry degree programs are the same. Each offers different combinations of education philosophy, subject focus, program format, curriculum requirements and other elements. The key is to find the online programs that best fit your professional goals, personal needs and study preferences. A great way to begin your program search is with our list of the best online forestry degree programs. We've chosen online programs based on several important factors: affordability, financial aid availability, accreditation, and course delivery format. Learn more about our top picks for 2022.
About the ranking
Methodology for the STEPS Best Online Programs in 2022
Generate List of Eligible Schools and Programs
To be eligible for this ranking, schools were required to meet the following criteria based on government data provided by The Integrated Postsecondary Education Data System (IPEDS).
Institutional accreditation from an organization recognized by the U.S. Department of Education.
At least one program in subject area offered partially or fully online.
Assign Impact of Data Points
After generating the list of eligible schools, the STEPS data team then assigned weights and ranked schools based on a mix of affordability, support services, and online program availability. Online program availability and overall affordability received the heaviest weightings.
Online Program Availability
Number of online programs in subject area reported by school to the U.S. Department of Education. When unable to verify this number, a star-based system was used to signify the number of programs relative to peers.
Affordability
Cost:
Relative cost of attendance compared to peer schools on the list. Based on tuition and fees per academic year.
Students w/ Institutional Aid:
Percentage of students who receive financial aid from the school itself.
Support Services
Academic Counseling:
Existence of this service on campus or online.
Career Placement:
Existence of this service on campus or online.
About Our Data
All STEPS rankings use the latest official data available from The Integrated Postsecondary Education Data System (IPEDS). Most recent data pull: July 2021
Total online programs: 2
Student-to- Faculty Ratio
16:1
Institutional Financial Aid
51%
Total online programs: 1
Student-to- Faculty Ratio
18:1
Institutional Financial Aid
82%
Program that might interest you: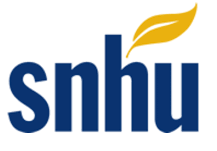 Learn to analyze environmental issues and repair and prevent damage caused by climate change with this online bachelor's from Southern New Hampshire University. Enjoy 24/7 online accessibility and one of the lowest tuition rates in the nation. Courses include geology, ecological principles & field methods, environmental research methods, and more. Request info today.
Top 5 Reasons to Enroll in Online Forestry Courses & Programs
1
Broaden your career opportunities in the natural resources field.
A forestry degree or certificate allows you to pursue a broad range of related occupations, including forest ranger, forest management technician, wetlands specialist, conservation specialist, environmental biologist, and many, many more.
2
Complete your forestry education while still working.
Schools offering online forestry degrees and certificates design their programs with the convenience and flexibility that allows you to complete your studies while maintaining your current employment.
3
Study at a potentially lower cost than on-campus programs.
Online forestry programs sometimes feature lower tuition costs than their on-campus counterparts. You can take the money saved and use it for major expenses like housing and transportation.
5
Fulfill your continuing education requirements remotely.
Online continuing education programs and courses, like those offered by the (SAF), allow certified and state licensed forestry professionals to conveniently fulfill their continuing education requirements from the comfort of their own homes or offices.
Understanding Your Options for Forestry Education Online
There are seven types of forestry postsecondary education: the career diploma, associate and bachelor's undergraduate degrees, master's and doctoral graduate degrees, and undergraduate and graduate certificates. Each targets specific academic and career needs for students and has unique admissions requirements. All forestry degree and certificate types have some level of distance learning available. Here's a look at the options:
Online Forestry Education at a Glance
Program
Type
Total Credits
(Semester)
Time to
Complete
Availability
Online
Career Diploma in Forestry
Do not award credits typically
4 to 6 months full-time

Up to 1 year or longer part-time
Fully-online with asynchronous/self-paced study.
Undergraduate Forestry Certificate
18-33
1 year full-time,
although some programs allow more time for completion.
Fully-online coursework delivered asynchronously.
Associate Degree in Forestry
60-65
2 years full-time

Part-time options with longer completion times are common.
Programs may be entirely online or include some online/on-campus coursework and/or other in-person components.
Bachelor's Degree in Forestry
180
4 years full-time.

2 to 3 years for some accelerated programs.

5 years or more for part-time programs.
On-campus, with some online coursework for some forestry-specific programs. Fully-online or partially-online for related majors.
Graduate Certificate in Forestry
12-19
1 to 2 years full-time.

Part-time study options up to 3 years are common.
Most certificate programs are 100% online, while others include hybrid coursework or other in-person components.
Master's Degree in Forestry
30
2 to 3 years full-time.

Part-time completion times up to 7 years are common.
Programs may be 100% online, mostly online, or mostly on-campus. Some programs include additional in-person components.
PhD in Forestry
40-80 (including didactic coursework, research, and dissertation)
Up to 7 or 8 years total, full-time or part-time, to complete all coursework and dissertation.
On-campus programs are the most common, although some may include online courses. In-person research and dissertation presentations are typically required.
Forestry Diploma Online Options
Earning a career diploma in forestry qualifies graduates for entry-level positions in the wildlife and forestry conservation field. Diploma programs offer introductory courses in wildlife, forests, rangeland, fish, and parks management, as well as conservation and wildlife law enforcement. Graduates typically find jobs as forestry technicians and culturalists, and as tree farm and nursery laborers.
Online forestry career diploma programs can normally be completed entirely online via asynchronous coursework. Programs can be completed in as little as four to six months, but most programs are self-paced, allowing students ample time for completion. Program length and study flexibility make online forestry diplomas a great choice for those interested in entering the job market quickly but without the time or resources to take on a full degree program.
Undergraduate Online Forestry Certificate Programs
Undergraduate certificates in forestry and related subjects are designed to prepare students for entry-level jobs in a range of occupations with federal, state, and municipal public agencies, as well as private businesses and nonprofit organizations. Curriculums often mirror the major-subject coursework of an associate degree program minus that degree's general education requirements.
Online undergraduate forestry certificate programs are available from both two-year and four-year schools. Credit requirements vary by program, but most are designed to be completed with one year of full-time study. Programs are typically offered in a fully-online format with asynchronous coursework. Titles for online certificate programs include:
Public Lands Management
Urban Forest Management
Online Associate Degrees in Forestry
Associate degrees in forestry serve two basic functions for students. First, they prepare students for entry-level positions in forestry, environmental science, natural resources, and other related fields. Second, they allow students interested in obtaining a bachelor's degree in forestry (or closely-related field) to complete much of their general education and foundational major-subject coursework in a convenient and affordable associate program prior to transferring to a bachelor's degree program.
Titles for associate degrees currently offered online include:
AAS in Natural Resource Management
AAS in Urban Forest Management
AS in Natural Resources
Specializations, such as environmental science, natural resources, and earth science, may be also be available.
Online Bachelor's Degree Programs in Forestry
To qualify for most forestry jobs, you will likely need to earn a bachelor's degree. For example, according to the U.S. Bureau of Labor Statistics, a bachelor's degree in forestry or related field – like environmental science, rangeland management, or agricultural science – is typically required for a career as a forester or conservation scientist.
Unfortunately, online bachelor's degree programs in forestry are extremely rare. In fact, fully-online bachelor's degree programs specifically in forestry are practically nonexistent in the U.S. There are, however, online bachelor's programs in forestry-related major subjects, such as natural resources, environmental science, environmental studies, and geosciences. You will also find traditional on-campus programs that feature general education and even some major-subject coursework that can be completed online.
Examples of forestry-related online bachelor's degree titles include:
BS in Natural Resources (some with forestry-related specializations, such as urban forest landscapes, wildland fire ecology, and ecological restoration)
BS in Environmental Science
BS in Geosicences with Natural Resources and Conservation concentration
BS in Rangeland Science
BS in Agricultural Sciences
Graduate Online Forestry Certificate Programs
Online forestry degree options grow substantially when you reach the graduate level. This is particularly true for graduate-level certificates. Online graduate certificates in forestry are designed to provide training to forestry professionals seeking to expand their knowledge base in a specialized area. They're also an excellent option for professionals working in fields such as environmental science, agriculture, and natural resources, who are interested in expanding their career opportunities to include positions in forestry.
Online graduate certificate programs in forestry are available from public and private colleges alike. Titles for online graduate certificates in forestry and closely-related subjects include:
Ecological Restoration
Environmental Assessment
Forests and Climate Change
Forest Health & Resilience
Military Land Sustainability
Renewable Energy Assessment & Development
Restoration Ecology
Sustainable Natural Resources
Urban Forestry
Online Master's Degrees in Forestry
Online master's degrees in forestry are quite popular and are designed primarily for mid-level professionals who are looking to pursue leadership and management positions in their areas of practice. Programs highlight knowledge and training in a range of subjects, including forest management, forest economics, and natural resource law and policy.
Some online programs require completion of a thesis or capstone project, which may include an in-person component. Final oral examinations which sometimes require an on-campus appearance may also be part of the degree program. Degree title examples include:
MS in Forestry
Master of Forestry (MF)
Master of Natural Resource Stewardship (MNRS) with optional Forest Science specialization
Master of Natural Resources (MNR) with Natural Resource Management and Professional Forester track and Urban Forestry minor options.
Master of Environmental Assessment
Learn more about online forestry degrees at the master's level.
PhD in Forestry Online Programs
Online PhD programs in forestry are rare, but traditional on-campus programs are available from public and private colleges throughout the nation and more online programs may be offered in the future.
Forestry PhD programs teach students advanced skills and deep subject knowledge. The curriculum often covers both high-level topics and specialized areas such as forest management, forest economics, restoration ecology, biotechnology, silviculture, hydrology, and natural resource and environmental policy. Degree programs feature intensive coursework and research leading to the writing, presentation, and defense of a dissertation. PhD degrees in forestry prepare graduates for top-tier forestry careers, as well as research and teaching positions in postsecondary academia.
Examples of forestry-related PhD degree titles (on-campus and online) include:
PhD in Natural Resources (online program)
PhD in Forestry and Environmental Resources
PhD in Forest Science
PhD in Rangeland Ecosystem Science
PhD in Wildlife Sciences
Degree Spotlight: Online Master's in Forestry
Master's degrees in forestry are geared toward providing the knowledge and skills needed for advanced practice and leadership roles in forestry research, management, policy, teaching, outreach, and more. Most students enrolled in these programs are working adults who must fit their degree studies into already busy job and life schedules. Colleges and universities know this and design their online programs with the working student in mind. Below is a comprehensive look at the elements and features you can expect to find in your online master's degree forestry program.
Practical Forestry Skills Gained in an Online Master's
Students in forestry master's degree programs gain a wide variety of skills that can be applied to their professional practice, including:
Assessment of ecosystems and their health
Planning, implementing, managing, and optimizing of forest operations
Forest ecology and fire management
Analysis of applicable legal and policy issues
Monitoring and inventorying
Urban forestry and greenspace planning and management
Scarcity and biodiversity
Forest mensuration and mapping
Environmental impact assessment
Common Online Forestry Courses in a Master's Program
Forestry master's degree curriculums feature advanced coursework covering a wide range of issues and topics that apply the concepts and practices of the biological, physical, and social sciences to the forestry field. Below are descriptions of courses offered by online forestry-related master's degree programs:
Carbon Sequestration in Forests
Carbon sequestration refers to the processes used to remove carbon dioxide from the atmosphere. Through lectures, discussions, and simulation modeling, students in this course learn about the various methods for controlling the sequestration of carbon in forests and wood products.
Ecology of Managed Forests
This course provides an overview of the underlying concepts surrounding the sustainable management of forests with a focus on such topics as insects, pathogens, and natural disturbance events. Included is a review of the evolution of silviculture and its relationship to timber and non-timber resource usage.
Fire Ecology
Fire ecology covers the origins of wildland fire and its effects on the surrounding environment. This course examines those effects, specifically in regard to native plant and animal species, including their adaptive behaviors, as well as the relationship between fire ecology and sustainable forest management.
Forest Policy
Students learn about governmental and non-governmental policies affecting forest land management. Topics discussed include biological diversity and ecosystem health, meeting sustainability goals, political and economic considerations, and the development of new policies to meet future business and environmental challenges.
Forest Resource Economics
This course teaches students the fundamentals of forest resource valuation, and covers a number of related topics such as risk assessment, property rights, regulatory policy, and the marketing of timber products.
Graduation Requirements to Earn a Forestry Master's Degree
Besides standard coursework, online forestry master's programs often include one or more additional graduation components, some of which require on-campus or other in-person appearances by the student.
Thesis
Some programs require completion of a research-based written thesis. Thesis requirements themselves include a given number of coursework credits and research hours. Students must also present an in-person defense of their thesis, although some programs allow the defense to be presented online.
Capstone Project
A capstone project differs from the thesis in that it focuses on the identification of a real-world problem and development of practical solutions to solve it, and is presentation-based. Presentations and defenses are typically made in-person.
Final Written or Oral Examinations
Final examinations may or may not be part of a master's degree program. In most cases, oral exams will be administered on-campus and may be combined with an in-person thesis defense or capstone project presentation.
Admissions Criteria for Forestry Master's Programs
Specific admissions requirements for forestry master's programs vary from program to program. However, there are a number of requirements common to most.
Undergraduate degree: Programs typically require applicants hold a bachelor's degree in forestry or closely-related major. Some also accept students with bachelor's degrees in other fields, usually in combination with substantial work experience in a forestry-related occupation.
Undergraduate GPA: Applicants must submit certified transcripts for prior undergraduate coursework that indicate they meet a stated minimum cumulative grade point average.
GRE test scores: Programs may require applicants to submit a test score for the Graduate Record Examination (GRE). Programs may or may not have a set score minimum.
Prior experience: Prior work experience in forestry or a closely-related field is required by some programs. Length and nature (paid, volunteer, etc.) of that experience varies by program.
TOEFL/IELTS score: Non-native English speakers may be required to demonstrate English language proficiency by taking either the Test of English as a Foreign Language (TOEFL) or International English Language Testing System (IELTS) exam.
By the Numbers: Tuition Costs for a Master's in Forestry Online
Cost is always a major factor in choosing any college degree or certificate program, online forestry programs included. The chart below provides examples of tuition costs (as of summer 2019) for five online forestry master's programs. These figures show tuition costs only, however. Total program costs will likely include additional fees.
Need some help paying for your online forestry degree or certificate? Check out our financial aid and scholarships guides for helpful ways to save on college.
Checking Accreditation for Forestry Degrees Online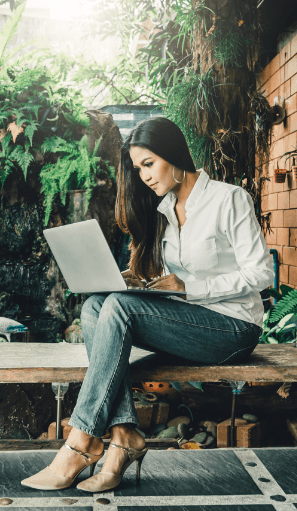 Accreditation is the process used to confirm that colleges and universities – and their degree and certificate programs – meet or exceed stated minimum quality academic standards.
There are two types of postsecondary education accreditation: institutional and programmatic. Institutional accreditation is conferred on colleges and universities by both regional and national accreditation agencies approved by the U.S. Department of Education. Programmatic accreditation of forestry degree programs in the U.S. is administered by the Society of American Foresters.
Proper accreditation is crucial, and prospective students should seek out only those degree programs with both institutional and programmatic accreditation. Students can determine the accreditation status of schools and programs they're considering by visiting specific degree program websites or by visiting the websites of the accrediting agencies listed by the U.S. Department of Education.
What Can You Do with an Online Forestry Degree?
Getting an online forestry degree can lead to many rewarding career paths. Some of the most common careers are listed below, along with salary and career outlook information for each. Information and data were taken from the U.S. Department of Labor's Bureau of Labor Statistics (BLS) and O*NET websites.