Guide to the Best Online Master's in Environmental Science
Explore flexible online master's degrees from top schools that can prepare you to lead the way solving today's biggest environmental issues.
Sponsored
publicservicedegrees.org is supported in part by advertisements. Featured programs and school matching are for institutions that compensate us. This compensation will never influence our school rankings, in-depth guidebooks, or any other information or resources published on this site.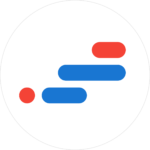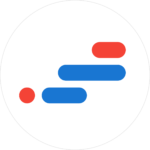 Environmental issues impact everything from climate change to construction. Whether you're interested in environmental advocacy or consulting on environmental regulations affecting businesses, an online master's in environmental science or an online master's in environmental studies offers rigorous scientific study alongside topics like business, public policy, and anthropology—all of which combine to improve our future and our world.
The following guide highlights flexible options for pursuing a master's in environmental science online degree and showcases several standout programs. Plus, we take a close look at popular careers for graduates, how much they pay, and how the job market looks. Keep reading for answers to your pressing questions about this versatile degree, and see what this online master's program can do for you.
2024's Best Master's in Environmental Science Online Programs
Below we highlight this year's best online environmental science master's programs to help you get started on your school search. These colleges offer flexible online degrees that take an interdisciplinary approach to addressing various global environmental issues. The list of top online environmental science master's degree programs was based on reviewing several key program components, including accreditation, online program availability, overall affordability, and student support services. Discover a school to meet your needs now.
What You'll Learn in an Environmental Science Online Master's Program
An environmental science online master's program provides you with an exceptionally flexible degree, allowing graduate students the opportunity to augment core classes with various academic concentrations and electives. With concentrations from environmental education to climate change you will be able to tailor this online degree to your academic interests and career goals.
Because this degree typically is multidisciplinary, students encounter various academic areas such as business, political science, and anthropology. As a result, students gain a broad knowledge base that applies to an equally broad spectrum of careers. Keep reading to learn more about popular classes and academic concentrations.
Common Classes in Online Environmental Science Master's Programs
While courses differ between schools, online environmental science master's programs and the closely related online master's in environmental studies typically take an interdisciplinary approach. Core classes traditionally cover essential environmental science topics and are supplemented by concentration and elective courses. We've highlighted a handful of standard graduate-level courses below.
Foundations in Sustainability
Examining sustainability issues from business management and environmental management perspectives, students familiarize themselves with the fundamental theories of sustainability and challenges in natural resource management and community planning. Other topics include energy and natural resources, biodiversity, and global climate change.
Environmental Economics
Acting as an introduction to environmental and natural resource issues, students cover topics such as the principles of market efficiency, the economic concept of value, and environmental policy. By understanding economic principles, you'll examine environmental issues including pollution, renewable natural resources, and nonrenewable resource management.
Environmental Law
Providing a broad overview of issues in environmental law, students familiarize themselves with topics such as federal an