EdD Programs Online (Doctor of Education)
Earning an EdD degree online can be a convenient way to get the training you need to move into educational leadership. Get the inside scoop on these programs, what it takes to get in, succeed, graduate, and take the next step toward the career you truly want.
Last Updated: 05/11/2022
Sponsored
publicservicedegrees.org is supported in part by advertisements. Featured programs and school matching are for institutions that compensate us. This compensation will never influence our school rankings, in-depth guidebooks, or any other information or resources published on this site.
Best Online EdD Programs in 2022
Online EdD programs have become increasing popular among mid-career educators who want to reach the highest levels of leadership. Yet finding the right program can be a challenge. You need to understand accreditation, evaluate costs, and make sure the program format is flexible enough to work with your busy schedule. The following college rankings is your starting point. It lists today's best online EdD programs based on key criteria like affordability, accreditation, and the amount of student support services. See which schools rose to the top in 2022 and find the online EdD program that's right for you.
About the ranking
Methodology for the STEPS Best Online Programs in 2022
Generate List of Eligible Schools and Programs
To be eligible for this ranking, schools were required to meet the following criteria based on government data provided by The Integrated Postsecondary Education Data System (IPEDS).
Institutional accreditation from an organization recognized by the U.S. Department of Education.
At least one program in subject area offered partially or fully online.
Assign Impact of Data Points
After generating the list of eligible schools, the STEPS data team then assigned weights and ranked schools based on a mix of affordability, support services, and online program availability. Online program availability and overall affordability received the heaviest weightings.
Online Program Availability
Number of online programs in subject area reported by school to the U.S. Department of Education. When unable to verify this number, a star-based system was used to signify the number of programs relative to peers.
Affordability
Cost:
Relative cost of attendance compared to peer schools on the list. Based on tuition and fees per academic year.
Students w/ Institutional Aid:
Percentage of students who receive financial aid from the school itself.
Support Services
Academic Counseling:
Existence of this service on campus or online.
Career Placement:
Existence of this service on campus or online.
About Our Data
All STEPS rankings use the latest official data available from The Integrated Postsecondary Education Data System (IPEDS). Most recent data pull: July 2021
Types of Online Doctorates in Education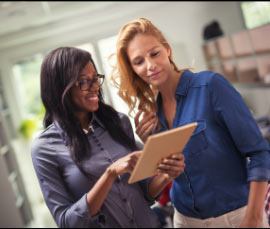 Given the professional goals and demographics of most EdD students, online EdD programs are typically designed for working professionals and individuals with family or personal obligations. As a result, EdD programs available online are developed with flexibility in mind, often allowing students to self-pace. Students will be happy to find that numerous options exist for online doctorates in education that can bring their professional goals within reach. These options include:
Full-Time Online EdD Programs
When reviewing brochures and websites of potential online EdD programs, a common question students have is how long it will take to earn their degree. Most programs estimate this at around three years. But that timeframe assumes full-time study of one to three courses per semester, with students taking courses year round for three semesters per year. A full-time study course load is best for individuals who want to earn their degree as quickly as possible and have a professional and personal schedule that can accommodate it.
Part-Time EdD Programs Online
Most programs have created a full-time track that can accommodate students with full-time jobs. But some students have additional professional or personal obligations that make even this accommodating curriculum difficult to manage. That's when it might be a good idea to take on a part-time track, which allows you to better juggle professional, community, and family responsibilities along with school work. It's also a good option for those who are not in a rush to complete their degree and who have a learning style better suited to less pressure during the learning process. In most cases, a part-time curriculum adds one to two years to the length of time it takes to complete an online EdD program.
Hybrid or Blended
Many online programs that offer the Doctor of Education have their coursework available 100% online, including the capstone project or dissertation. But some schools may have on-campus requirements before graduation, such as a dissertation defense that must be conducted in-person before a committee. These EdD programs can be considered as hybrid or blended online programs, with elements of in-person and online coursework. While not as convenient as programs that are 100% online, they can still be desirable if you wish to have face-to-face interactions with faculty, advisors, and fellow classmates.
Online EdD with No GRE
As a requirement for admissions, many schools ask applicants to submit their GRE or other standardized test scores. This is generally required at more competitive programs and well known schools. However, not everyone interested in an EdD can afford the time and money required to prepare for and take this exam. In recognition of this additional challenge, some schools will simply not require the GRE, will make it optional or allow students to replace the GRE with another application item, such as a writing assessment.
Online EdD Program Concentrations
In recognition of the diversity of the education field, most EdD programs online make available a host of concentrations or specializations for students to focus on. Some are fairly common while others are more unique. If you're interested in a common concentration, you have a wider range of programs to choose from. If you're interested in one that's less common, understand that you'll have a far more limited number of programs you can consider. We discuss some of the more popular concentrations below.
Leadership
When most people think of a successful school, they think of great teachers and disciplined students. But creating this environment conducive for learning is not so simple. It takes the ability to manage multiple individuals at different levels and various areas of expertise. EdD students who focus on this area of specialization will learn how to create this successful learning environment. This includes learning communication, management, and analytical skills to coordinate the many moving parts within an academic setting.
Curriculum & Instructions
This concentration focuses on the development of research-based theories and principles to create the most effective learning environment possible for teachers and students. This means creating strategic academic goals and a curriculum that's able to meet those goals. The curriculum will focus mostly on the classroom setting, but EdD students may learn about improving education within a corporate setting as well.
Higher Education
As its name implies, this concentration places an emphasis on education at the post-secondary level, primarily in colleges and universities. The curriculum will focus on learning styles and considerations of adult learners. Coursework will examine past, current and potential future issues in higher learning, including policy, governance, finance, and diversity in not just the academic setting, but government, nonprofit, and corporate settings as well.
Quantitative Methods in Education
This concentration is tailored for individuals who prefer numbers, statistics and using quantitative methods for policy analysis. The classes will therefore not only cover quantitative methods for research and data analysis, but also teach students to apply these findings to modify existing teaching methods, engage in independent research, and shift academic policy within an organizational setting.
How Much Does an Online EdD Cost?
Getting an online EdD degree can drastically improve your professional prospects, but how much does it cost? Well, that's not a simple question to answer as it depends on so many different factors, including your state of residency, type of school (public versus private), prior academic coursework, pace of learning, how quickly you can complete your dissertation or capstone project and whether you can qualify of scholarships, grants or other forms of gift-based financial aid. But we'd like to give you a rough ballpark figure, so we compiled a selection of various schools with online EdD programs to give you a rough idea of what you can expect a degree to cost in terms of tuition.
| School Name | No. of Credits | Cost/Credit | Total Cost |
| --- | --- | --- | --- |
| University of New England Online | 51 | $920 | $46,920 |
| Johns Hopkins University | 48 to 54 | $1,458 | $69,984 to $78,732 |
| Capella University | 64 (quarter credits) | $745 | $47,680 |
| Baylor University | 54 | $1,785 | $96,390 |
| Vanderbilt University | 54 | $1,938 | $104,652 |
How Long Do Online EdD Programs Take?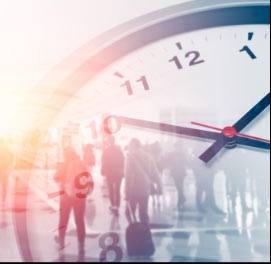 It's hard to predict how long an EdD program will take due to the self-pacing provided by an online curriculum. In addition, there's the final capstone project or dissertation, where students have some flexibility on how long they can take to complete it. But generally speaking, the typical student will take about three years to complete their EdD degree when taking classes full-time. Many programs allow for an extra few years for students to complete the required coursework as well as their dissertation or capstone project.
EdD vs PhD in Education: What's the Difference?
The EdD, or Doctor of Education, is similar to the PhD, or Doctor of Philosophy, in that they are both terminal degrees in the education realm. However, they are not necessarily interchangeable. Depending on your career goals and desired job, one degree is far more useful and appropriate than the other.
For example, the EdD is best suited for those wishing to work in an administrative role concerning education policy and strategy. In contrast, a PhD is better suited for those who wish to work in academia, whether it be teaching future education leaders, developing post-secondary education curriculums to train future teachers, or engaging in research.
What Are the Admissions Requirements for an Online EdD Program?
Admissions requirements for online EdD programs vary by school and program. Some of the general requirements for a doctorate program in education include:
Transcripts for all post-secondary education
Letters of recommendation
Curriculum vitae or resume
Proof of an undergraduate and master's degree
However, students applying to some of the more competitive programs, or those interested in a specific concentration, may also be required to provide:
GRE or other standardized test scores
A minimum undergraduate GPA (usually at least a 3.0 on a 4.0 scale)
Proof of a minimum amount of relevant professional experience
Do You Need to Complete a Dissertation?
The vast majority of EdD online programs will end with a dissertation or capstone project. Traditionally, dissertations are more theory-based and result in a research project with conclusions that must be defended before a committee. In contrast, a capstone project does not result in a dissertation, but instead a different kind of deliverable, such as a report or portfolio. The research and topic from a capstone project will focus more on a practical problem or issue. But in reality, in most EdD programs the differences between a dissertation and capstone projected are relatively small. They both provide opportunities for students engage in research and apply what they have learned to a practical issue or concern within the education field.