Best Online Environmental Science Bachelor's Degrees
Everything you need to know about online environmental science degree programs and where to find the one that's best for you.
Sponsored
publicservicedegrees.org is supported in part by advertisements. Featured programs and school matching are for institutions that compensate us. This compensation will never influence our school rankings, in-depth guidebooks, or any other information or resources published on this site.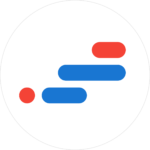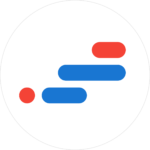 You probably consider yourself an eco-conscious person. Maybe you've sworn off single-use plastic for good, started taking the bus or subway when you can, or volunteered a time or two cleaning up trash at your local park or beach. Your eco-record isn't perfect (who's is?), but you do what you can to leave a lighter carbon footprint.
Yet something inside keeps nagging you that it's not enough. You know you want to do more to make an impact protecting the environment – maybe even by making a career out of it. If this sounds even remotely like you, earning an online bachelor's degree in environmental science can be a great way to get the college education you need to make a professional impact. These study-from-anywhere programs can prepare you to work in engineering, politics, law, and other fields where you can help address serious environmental issues like climate change and over-cultivation.
This guide will introduce you to the best online environmental degree programs currently available, potential career pathways after graduation, and much more. Read on to learn everything you need to know about online environmental science degrees and get started on your path to making a difference.
College Spotlights: 2022's Best Environmental Science Bachelor's Degrees Online

Take the first step of your career in environmental science by finding a school for you. To help you start your environmental studies online degree search, we've spotlighted the best online environmental science degree programs available. These top programs have the accreditation, affordability, and student services you need to begin a rewarding environmental science career. Online program availability and overall affordability play a heavy role in a school's position. So, get started and see which schools rose to the top of this year's list.
About the ranking
Methodology for the STEPS Best Online Programs in 2022
Generate List of Eligible Schools and Programs
To be eligible for this ranking, schools were required to meet the following criteria based on government data provided by The Integrated Postsecondary Education Data System (IPEDS).
Institutional accreditation from an organization recognized by the U.S. Department of Education.
At least one program in subject area offered partially or fully online.
Assign Impact of Data Points
After generating the list of eligible schools, the STEPS data team then assigned weights and ranked schools based on a mix of affordability, support services, and online program availability. Online program availability and overall affordability received the heaviest weightings.
Online Program Availability
Number of online programs in subject area reported by school to the U.S. Department of Education. When unable to verify this number, a star-based system was used to signify the number of programs relative to peers.
Affordability
Cost:
Relative cost of attendance compared to peer schools on the list. Based on tuition and fees per academic year.
Students w/ Institutional Aid:
Percentage of students who receive financial aid from the school itself.
Support Services
Academic Counseling:
Existence of this service on campus or online.
Career Placement:
Existence of this service on campus or online.
About Our Data
All STEPS rankings use the latest official data available from The Integrated Postsecondary Education Data System (IPEDS). Most recent data pull: July 2021
What You'll Learn in an Online Environmental Science Bachelor's Degree Program
Environmental studies online degree programs typically consist of foundational major-related core and elective courses related to the examination and prevention of environmental pollution and the preservation of natural resources. A substantial portion of your course load will focus on the subjects making up your specific major (e.g., environmental science, environmental management, sustainability, etc.) and chosen concentration.
As indicated in the program spotlights above, most environmental science students also spend time in the field conducting hands-on research as part of an internship or practicum experience or to meet the requirements of individual courses. The common courses detailed below are a deep dive into the topics and specialties encountered by online environmental science degree students.
Common Courses
Most environmental science degree programs, whether online or on-campus, share foundational course subjects covered within their core curriculums. Five of the most common are discussed below, but remember that the actual titles of the courses covering these foundational subjects vary from program to program.
Climate Science
An examination of the science of climate change, climate science covers identification and analysis of the factors that create climate and exacerbate climate change both locally and globally. Also includes an assessment of past, present, and potential future climate changes through the application of various models, observations, and lab-based exercises.
Ecology and Ecosystems Studies
Overviews the interrelationship of organisms with each other and their environments at the population, community, ecosystem, and biosphere levels. Students learn to identify and apply ecological principles and scientific reasoning resulting in informed decisions regarding issues affecting ecosystems and environmental management. These courses often include hands-on field experiences.
Environmental Chemistry
Anintroductory course examining the fundamental principles of chemistry in relation to environmental systems, environmental chemistry discusses general chemistry principles including the nature of atoms, bonding types, chemical interactions and reactivity, and foundational groups. It also surveys chemistry/environmental topics like the migration of chemicals through the environment, biogeochemical cycles, and the science underlying air, water, and land pollution.
Principles of Biology
Examines the basic and advanced principles of biology as they apply to the range of applications in environmental science. Specific areas covered depend on a student's particular academic focus within the environmental science field. For example, students concentrating on aquatic science focus on microbiology, while those concentrating on Earth science focus on geobiology. Most curriculums also include biology labs.
Statistics
Introduces basic concepts of descriptive and inferential statistics related to environmental science research. Topics include data collection and sampling methods, concepts of probability and probability distributions, hypothesis testing, chi-square tests, correlation and regression, and the use of statistical software. This is a foundational course for most environmental science curriculums, especially those for sustainability and environmental management programs.
Popular Specialization Options
Given the breadth of the environmental science job market, environmental degree students can benefit from tailoring their studies. Most online environmental science programs offer specialization options, minors, or elective course choices, though options vary significantly among programs. Below are five popular specialization options currently available from one or more online environmental studies online degree programs.
Earth Systems
This concentration undertakes a comprehensive examination of the Earth's major systems (i.e., geosphere, biosphere, atmosphere, hydrosphere, and cryosphere) and their interrelationships to better understand global environmental changes, both natural and manmade. Particular emphasis is given to the sociopolitical and economic influences of those systems and the challenges related to climate change.
Economy, Sustainability and Society
This is a cross-disciplinary concentration focusing on the interrelationship between environmental science, sustainability, economic policy, and business and the social sciences. Coursework covers topics like natural resource conservation issues, environmental politics and policy, the impact of renewable energy resources, the social valuation of environmental systems, environmental ethics, and more.
Environmental Agriculture
Students selecting this concentration examine current and future issues and innovations in sustainable agriculture practices – and their social and environmental consequences – from local and global perspectives. Course topics include animal science, soil science, genetics, food systems, crop production and ecology, organic farming, agricultural business management, urban forestry, and many more.
Natural Resources and Conservation
For individuals interested in careers focused on conservation and natural resources management, this concentration develops an understanding of how human institutions and communities manage their relationships with ecological resources like forests, oceans, wildlife, soils, and more. Graduates with this concentration work as conservation planners, land-use planners, community development specialists, and park rangers.
Renewable Energy
The renewable energy concentration provides a broad understanding of the sustainable energies industry that, along with coursework in business economics and administration, prepares students for careers in alternative and renewable energy management. Renewable and alternative energy sources studied include solar, wind, nuclear, propane and natural gas, hydroelectric, geothermal, and biomass.
Accreditation for Online Environmental Science Degrees
Accreditation determined if colleges and universities meet important minimum standards of academic quality. It's also a requirement for most financial aid resources, including all federal financial aid programs.
There are two types of postsecondary accreditation. Institutional accreditation concerns the quality of a postsecondary institution as a whole and is administered by several regional and national accrediting agencies recognized by the U.S. Department of Education. Programmatic accreditation refers to the vetting of specific degree programs.
There currently is no programmatic accreditation for bachelor's degrees in environmental science, sustainability, or related majors. Therefore, always verify proper institutional accreditation of the school offering any environmental science degree program under consideration. Accreditation status is typically found on degree program or school accreditation webpages. You can also check a school's status by visiting the websites of accrediting agencies.
FAQs About Online Environmental Science Degrees
How long does it take to earn a bachelor's degree in environmental science online?
As with most bachelor's degree programs, earning your online environmental science bachelor's degree requires four years of full-time study. Actual program length may vary, however, depending on the number of previously-earned college credits accepted into your degree program and your course load (full-time or part-time).
Some online programs feature generous transfer credit options that can significantly shorten program length. Southern New Hampshire University's BS in Environmental Science, for example, allows up to 90 transfer credits, and Antioch University's BS in Environmental Studies, Sustainability, and Sciences allows up to 75.
How much do online environmental science bachelor's degrees cost?
Cost for online environmental science bachelor's degrees includes, in addition to tuition, school and lab fees, internet access fees, etc. As an online student you'll save on costs associated with attending classes in-person (e.g., transportation costs, parking fees, etc.). The current tuition figures from the three online environmental science degree programs below give you an idea of what you might pay in tuition. For information on resources to help you pay for your online environmental science degree, check out our guide to Getting Financial Aid for Your Public Service Degree.
School Name
No. of Credits
Cost/Credit
Total Tuition Cost
Indiana University
120
$235.59 (in-state resident);
$340.92 (out-of-state resident)
$28,270.80 (in-state resident);
$40,910.40 (out-of-state resident)
Southern New Hampshire University
120
$320
$38,400
University of Florida
120
$129.18 (in-state resident);
$552.62 (out-of-state resident)
$15,501.60 (in-state resident);
$66,314.40 (out-of-state resident)
What are the admissions requirements for online environmental science bachelor's degrees?
Admissions requirements for environmental degrees online are usually the same as those for other bachelor's programs. Those requirements typically include:
High school diploma or equivalent
Minimum grade point average: Some programs require a minimum GPA either for all high school coursework or for specific competency courses.
Specific coursework: Completion of high school coursework in math, science, English, lab sciences, and the social sciences may be required.
Entrance exam scores: SAT or ACT scores meeting stated minimums are not always required.
Admission into many environmental science degree programs is competitive, so meeting minimum admissions requirements is not always enough for admittance.
Can I earn my environmental science degree 100% online?
Whether you can complete your environmental bachelor's degree entirely online depends on the particular school and specific major. Most environmental degrees online feature 100% virtual didactic coursework in an asynchronous format, though some may include online lectures or other activities that require attendance at a specific time.
Most programs also include either mandatory or optional hands-on field experiences, internships, and/or capstone projects. Be sure to gain a clear understanding of all in-person requirements before enrolling in any online environmental studies online degree program.
What Can You Do with a Bachelor's Degree in Environmental Science?
Environmental science degrees are interdisciplinary, so careers for graduates are found in a range of professional fields and all sectors of the economy. Online environmental science bachelor's graduates often find satisfying and well-paying positions with government agencies like the Federal Park Service, U.S. Geological Survey, and the EPA. They also work in private businesses, nonprofit organizations, and colleges and universities.
Five popular careers for which you may be eligible as an environmental science bachelor's degree graduate are detailed below along with median salary and job growth projections for each.
Environmental Scientists and Specialists
Environmental scientists and specialists identify, analyze, and develop solutions to environmental problems of all kinds. They are employed in all sectors but primarily in private consulting firms and at government agencies where they develop, implement, and enforce federal, state, and local regulations. They work in specialty areas within the environmental science field in positions as geologists, environmental technicians and planners, climate change analysts, health and safety specialists, and industrial ecologists.
Median Annual Earnings (2020)
Job Growth
(2019-2029)
$73,230
8%
Environmental engineers work in offices and in the field as technical advisors to develop, implement, and manage systems for the conservation of natural resources and the elimination and mitigation of the effects of pollution (e.g., acid rain, toxic waste, carbon dioxide emissions, unsafe drinking water, etc.) climate change, and more.
Median Annual Earnings (2020)
Job Growth
(2019-2029)
$92,120
3%
Conservation Scientists and Foresters
Conservation scientists and foresters protect natural resources and manage and maintain land quality in parks, rangelands, wetlands, and forests. Most conservation scientists and foresters in the U.S. work for government agencies, particularly in the west and southwest in national parks and federally-owned lands. Non-governmental employers include logging and agriculture businesses, social advocacy groups and NPO's, and professional and technical consulting groups.
Median Annual Earnings (2020)
Job Growth
(2019-2029)
$64,010
5%
Hydrologists work with pubic officials, engineers, and other scientists in both government agencies and private businesses to understand, manage, and resolve problems regarding all aspects of water availability, volume, and flow. Most hydrologists specialize in areas like groundwater hydrology, which focuses on water flow below ground, or surface water hydrology, which focuses on above groundwater sources including rivers, lakes, snowpacks, and streams.
Median Annual Earnings (2020)
Job Growth
(2019-2029)
$84,040
5%
Occupational Health and Safety Specialists and Technicians
Occupational health and safety specialists and technicians identify, gather, and analyze data on health and safety conditions in the workplace. They're also often tasked with monitoring employer and worker compliance with workplace health and safety regulations and standards. Additional duties include developing and conducting employee safety and training programs.
Median Annual Earnings (2020)
Job Growth
(2019-2029)
$72,530
4%
Sources: PayScale.org; Bureau of Labor Statistics
Advanced Degree Options After Your Bachelor's in Environmental Science
Environmental science bachelor's degree holders can continue their academic studies to earn a master's, doctorate, or post-graduate certificate in environmental science or one of the dozens of closely related subjects. Possibilities include business administration, environmental education, environmental engineering, human ecology, landscape architecture, public administration, regenerative studies, systems ecology, and urban planning. Environmental science bachelor's graduates interested in environmental law may wish to consider earning a JD degree. Additionally, many graduate-level program options, including those listed below, are available online.
Online Master's in Sustainability Leadership
Online Master's in Environmental Engineering
Additional Resources for Environmental Science Students and Professionals
There are countless online resources available to support students pursuing environmental degrees online. Below are ten of the most helpful in supporting your environmental science academic and career goals.
American Academy of Environmental Engineers & Scientists (AAEES)
The AAEES provides Board Certification to qualifying electrical engineers and scientists and a range of professional development services to environmental students, engineers, and scientists. It also sponsors undergraduate and graduate scholarship opportunities for environmental science students through its foundation.
Successful completion of the College Board's Advanced Placement Environmental Science course and exam gives you an advantage during the college admissions process and earns college credit you can apply to your environmental science degree program.
Association for Environmental Studies and Sciences (AESS)
The AESS provides members with current tools and information for creating better courses, strengthening research, and building satisfying careers in the environmental studies and science fields. Student membership includes access to the member directory, journal and syllabus databases, and academic career and mentoring support services.
Ecological Society of America (ESA)
The ESA is a professional organization of more than 9,000 scientists, researchers, policy-makers, educators, students, and others advocating for ecology and ecologists in the U.S. and around the world. Discounted student memberships allow you to join a regional chapter and one specialized section group. Members enjoy benefits that include access to society events, training opportunities, online communities, job listings, and more.
HSU Open Educational Resources (OER)
Humboldt State University's webpage has links and descriptions for open-resource textbooks, videos, courses, and more in environmental studies and related subjects. It's an excellent resource for current and prospective environmental science students.
National Association of Environmental Professionals (NAEP)
The NAEP is an interdisciplinary organization dedicated to the advancement of environmental professionals by providing networking and information exchange opportunities to colleagues in academia, government, business, and industry. It also sponsors scholarships and awards for students and professionals alike. Student memberships are available.
National Student Leadership Conference on Environmental Science & Sustainability
The NSLC sponsors high school pre-college summer enrichment programs in a variety of academic fields. Its Environmental Science & Sustainability program allows student participants to immerse themselves in activities including conservation projects, hands-on simulations, career exploration, leadership training, and more.
Northeast Sustainable Energy Association (NESEA)
The NESEA provides national and international networking and learning opportunities to high-performance building and energy-efficiency professionals in the northeastern U.S. Student memberships include access to scholarship programs, association conferences and other networking events, the NESEA jobs board, and more.
Founded in 1892, the Sierra Club is the best-known environmental organization in the world. It's also a great resource for information, networking, and support for current and prospective environmental science students. Its Sierra Student Coalition offers a range of education and training programs, leadership development opportunities, and more to students aged 14 to 35.
Soil and Water Conservation Society (SWCS)
The SWCS is an international organization dedicated to advancing the science and art of natural resource conservation. Student membership benefits include scholarship, internship, and student representative opportunities. Be sure to check out the SWCS Guide to Students and Early Career Professionals in Conservation.