Most Affordable Online MSW Programs in 2023
Discover budget-friendly online master's degrees in social work that fit your busy schedule and don't skimp on quality.
Sponsored
publicservicedegrees.org is supported in part by advertisements. Featured programs and school matching are for institutions that compensate us. This compensation will never influence our school rankings, in-depth guidebooks, or any other information or resources published on this site.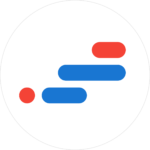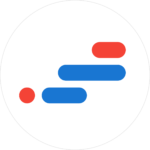 During times of crisis, social workers often play a critical role in the resolution. They are employed in a variety of settings, including schools, government agencies, hospitals, and clinics, to assist vulnerable populations in coping with various challenges.
Social work positions are projected to grow by 12% in the coming decade, resulting in almost 90,000 new jobs by 2030. If you hold a bachelor's degree and are already employed in the field, or if you are contemplating a career change and considering entering the social work industry, now is the ideal time to do so.
Finding an affordable online MSW program can make the difference in whether a busy, cost-conscious student decides to go down this path. Learn about the top accredited MSW programs with the most affordable price tags.
50 Most Affordable Online MSW Programs in 2023
Due to the abundance of online MSW programs, finding an affordable option is relatively simple with a little research. Although cost is only one of several factors to consider when selecting a program, it can be a determining factor for some students.
To create our list of the most affordable MSW programs, we ranked schools based on factors such as affordability and quality. The data comes from the Integrated Postsecondary Education Data System (IPEDS). If you want to learn more about how this year's rankings were calculated, click our "About the ranking" button below.
Keep reading to learn about our picks for the most affordable online MSW programs for this year.
5 Ways to Make Your Online MSW Degree More Affordable
If you want to earn your online MSW degree without taking on substantial debt, consider these options to reduce costs, have your loans forgiven, or receive a discounted tuition rate.
Apply to scholarships, grants, and fellowships created for MSW students
Plenty of scholarships, grants, and fellowships support students working toward an MSW. Some may award funds based on merit, while others base decisions on financial need. These awards can be quite competitive, so it's best to start looking for options early. Not sure where to start? Check out our STEPS financial aid guide and scholarships and resources guide for social work students. CSWE also offers examples of funding opportunities.
See if you qualify for work-study
Students who fill out the Free Application for Federal Student Aid (FAFSA) may qualify for a federal work-study job based on their earnings. These part-time positions can be virtual or in-person at the school campus and pay at least the federal hourly minimum wage. You'll need to make sure your prospective college offers this type of funding. Asbury University provides an example of what to look for.
Apply for a research or teaching assistantship
Assistantships are offered by colleges and universities as a way for students to assist professors with research and/or teaching responsibilities, gain experience, and help cover their educational costs. Some assistantships provide a stipend while others may qualify students for free or reduced tuition. These roles are both virtual and in person. Check out the University of Illinois Urbana-Champaign's School of Social Work to see a real-world example.
Ask your employer about tuition reimbursement plans
If you are currently employed as a social worker with a BSW degree, it is worthwhile to inquire with your employer about any available tuition reimbursement plans. Under federal law, employers can provide up to $5,250 tax-free per academic year to cover school-related expenses such as tuition, textbooks, and supplies. While some employers may offer more than $5,250 annually, any amount over this threshold will be subject to taxes.
Apply for the Public Service Loan Forgiveness program
Social workers employed by a government agency or a nonprofit can qualify for the U.S. Department of Education's Public Service Loan Forgiveness (PSLF) program. Students who make 120 qualifying monthly payments toward their Direct Loans over a 10-year period can have the remainder of their loan forgiven if they work full-time for an approved employer.
What Affects the Affordability of an Online MSW Program?
Many factors can affect the bottom line in terms of how much you pay for your online MSW degree. Understanding these factors prior to enrolling in a program can help you mitigate unexpected expenses and look for the best rates without sacrificing the quality of your education. Check out a few common factors below.
Public vs. Private Institution
Private colleges and universities almost always cost more than state-subsidized public institutions. Data from CollegeBoard shows that students completing a master's at a public university paid an average of $8,950 for the 2020-2021 academic year. Those at a private institution paid an average of $29,670.
Out-of-State vs. In-state Status
If attending a public university, it matters whether you're considered a resident or nonresident student. While in-state students paid an average of $10,560 during the 2020-2021 school year, out-of-state students paid an average of $27,020.
Online Learner Special Rate
To appeal to a larger audience of online learners, some schools offer special rates for distance education. Public colleges may enable online students to pay in-state tuition regardless of their place of residence, while private institutions may reduce rates for students who choose to complete their degree virtually.
Fees
Many students see tuition rates for an MSW program and fail to pay attention to the fees. While distance learners avoid many campus-based costs, they still need to factor in charges associated with technology fees, exam proctoring, and fieldwork travel costs.
Transfer Credits Accepted
If you decide to transfer to a different MSW program, make sure your existing credits will come with you. At the University of Southern Maine, for instance, the online MSW program takes place in a sequenced cohort style. Because of this, the program generally doesn't allow for any transfer credits.