Inside Look at Top Online School Psychology Programs
From a rundown of degree options to a list of top-ranked universities, learn key info about convenient online school psychology programs that let you advance your education and career on your terms.
Sponsored
publicservicedegrees.org is supported in part by advertisements. Featured programs and school matching are for institutions that compensate us. This compensation will never influence our school rankings, in-depth guidebooks, or any other information or resources published on this site.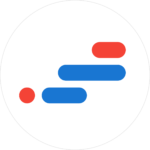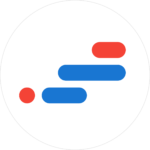 If you have a desire to support both students and teachers in the public school system, pursuing a career in school psychology may be a great fit for you. As a school psychologist, you will work with students to address school, home, and personal issues, while also supporting teachers in creating effective teaching plans that meet student needs. Pursuing an online school psychology degree can provide an affordable and flexible path to advance your education and enter this rewarding field. Read on to learn about common courses, available degrees and certifications, this year's top programs, and job opportunities in school psychology.
2024's Best Online School Psychology Programs
Finding the best online school psychology programs can be time-consuming, as not all programs are created equal. We have conducted extensive research to identify the top programs based on proper accreditation, affordable tuition rates, and the flexibility needed by working students. Below are the best online school psychology programs for 2024.
Explore Top-Ranked School Psychology Programs in Popular States
What Are Online School Psychology Programs Like?
Online programs for school psychology are available in different formats, depending on the degree level and the school offering the program. Doctoral programs typically have the highest demands on students, requiring them to complete coursework, internships, a practicum, and a portfolio. Some programs at this level may also mandate in-person residencies to fulfill degree requirements. However, it is often possible to earn certificates online without the need to attend on-campus classes.
Successful completion of a school psychology program may equip students with the ability to assess learners and devise impactful interventions, a comprehensive grasp of data and research concerning school psychology methods and frameworks, and the capacity to collaborate with educators and administrators to achieve common student outcomes. Advanced programs also aim to cultivate leadership and consultancy skills that can be leveraged in high-level positions.
Which School Psychology Degrees Can I Earn Online?
A variety of school psychology programs offering both fully online and hybrid studies are available these days. You can also find different degree levels to suit your professional goals. If you aren't sure which program is the best match, explore the options in this section and learn more about each.
Master's Degrees in School Psychology
Individuals who hold a bachelor's degree in psychology or a related field can enroll in these programs, which usually take two to three years to complete. Coursework covers subjects such as the history of school psychology, fundamentals of behavioral theory and intervention, and multicultural counseling. In addition to coursework, students are required to complete a three-semester practicum and a two-semester internship. While some programs mandate GRE scores, others may waive this requirement, so it's advisable to confirm with program administrators.
Learn more about online master's degrees in school psychology
Graduate Certificates in School Psychology
Graduate certificates in school psychology are designed for professionals who already possess a master's degree in psychology but require additional specialized training to work in a school environment. These programs typically take one year or less to complete and consist of approximately 15 credits. They provide learners with the necessary knowledge and skills to translate their advanced psychological education into this particular area of the field. Many universities provide these programs, with both online and in-person options available.
Specialist Degrees School Psychology
You can select from several different school psychology specialist degrees that are between master's and doctoral programs. Options include the Specialist in Psychology (Psy.S.), the Specialist in School Psychology (SSP), and the Educational Specialist Degree (Ed.S.) to help yourself stand out in the field without committing to a longer doctorate. Some schools also provide master's and specialist combined programs through online or hybrid studies.
Doctoral Degrees in School Psychology
Doctoral programs in school psychology can be pursued in three different forms: the Ph.D., the Psy.D., and the Ed.D. The Ph.D. program is most suitable for individuals interested in pursuing research and/or academia. On the other hand, the Psy.D. program is tailored for students who aim to work as clinical practitioners and offer psychological services. The Ed.D. is a viable alternative if one wishes to teach psychology courses or work in other educational settings. These programs differ in their coursework, graduation requirements, clinical experiences, and timelines.
Accreditation for Online School Psychology Programs
Enrolling in an accredited online school psychology program is a crucial aspect of your academic path. Choosing an unaccredited program may pose obstacles when it comes to obtaining employment and licensure. Accreditation exists in two forms: institutional and programmatic.
When looking at institutional accreditation, try to find a school that holds regional accreditation as this is seen as more desirable than national accreditation. In terms of programmatic accreditation, the National Association of School Psychologists designed the Program Accreditation Board to help students find top-tier programs.
What Can You Do with a School Psychology Degree?
Career opportunities in school psychology are determined by the level of degree attained. While a master's degree can provide access to some jobs, many roles require specialist and/or doctoral qualifications. Whether you choose to work in support, research, academia, or private practice, positions in this field typically offer salaries above the national average for all occupations and potential growth and advancement opportunities over time.
School psychologists typically possess at least a master's degree, a qualification that provides them with essential training to support students and teachers. Common responsibilities include assessing learners' behavioral and emotional needs, providing counseling, resolving conflicts, developing coping skills, and helping students communicate their needs.