The Online PhD in Education
An education PhD can help you advance your career in administration, research, leadership, and more. Explore top online programs and get the info you need to get started and succeed.
Last Updated: 05/11/2022
Best Online PhD in Education Programs for 2022
Whether you want to become a college professor, publish new research, or move into academic leadership roles, earning a PhD in Education can take you to the highest levels of the field. And while earning this degree can lead to many rewarding careers and greater pay, it's also a big investment. You want to make sure the PhD program you choose will be worth the effort and cost. To help you narrow your choices, we've identified ten of this year's best online PhD in Education programs. All are properly accredited, offer flexible scheduling options, and have reasonable tuition costs. Learn more about each program below and see if one has the features you're looking for.
About the ranking
Methodology for the STEPS Best Online Programs in 2022
Generate List of Eligible Schools and Programs
To be eligible for this ranking, schools were required to meet the following criteria based on government data provided by The Integrated Postsecondary Education Data System (IPEDS).
Institutional accreditation from an organization recognized by the U.S. Department of Education.
At least one program in subject area offered partially or fully online.
Assign Impact of Data Points
After generating the list of eligible schools, the STEPS data team then assigned weights and ranked schools based on a mix of affordability, support services, and online program availability. Online program availability and overall affordability received the heaviest weightings.
Online Program Availability
Number of online programs in subject area reported by school to the U.S. Department of Education. When unable to verify this number, a star-based system was used to signify the number of programs relative to peers.
Affordability
Cost:
Relative cost of attendance compared to peer schools on the list. Based on tuition and fees per academic year.
Students w/ Institutional Aid:
Percentage of students who receive financial aid from the school itself.
Support Services
Academic Counseling:
Existence of this service on campus or online.
Career Placement:
Existence of this service on campus or online.
About Our Data
All STEPS rankings use the latest official data available from The Integrated Postsecondary Education Data System (IPEDS). Most recent data pull: July 2021
In Focus: Online PhD Programs in Education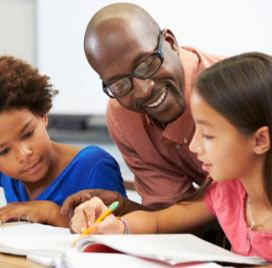 Online PhD programs are designed for professionals who want to step into high-level education roles, such as administration, academic positions, or jobs as education researchers. Since many of the topics covered in these programs—like education technology, trends in education, and research methods—can be effectively covered online, many schools offer programs that can be completed from home or wherever is convenient for the student. Continue reading for more information on online PhD programs in education, which may be offered fully online or in a hybrid format.
Full-Time Online Education PhDs
If you're able to dedicate yourself to full-time study, you can enroll in one of these programs to complete your degree in about three to four years. During this time, you will be required to take core classes—which may cover topics such as statistics in education research, education and culture, and education policy and reform—as well as coursework related to your chosen concentration. In addition, after you've completed your required classwork, you will be expected to complete a dissertation based on original research.
The Part-Time Online Education PhD
If you want to earn an education PhD, but need to spread your studies over a longer period of time because of professional, personal, or financial reasons, a part-time program might be a good option for you. These programs offer the same curriculum as full-time alternatives, and have the same graduation requirements, but provide more flexibility when it comes to time to completion. Some part-time PhDs in education allow you to complete your dissertation requirements up to eight years after your initial enrollment.
Hybrid or Blended Online Education PhDs
If you are someone who wants some flexibility while also enjoying the benefits that a traditional classroom setting can provide, a hybrid or blended education PhD program is a good choice for you. In this type of program, you are required to complete some of your coursework online, while regularly going to campus for class sessions—allowing you to get the best of both educational worlds.
Online PhD in Education vs. the Online EdD
Although both are rigorous, PhD and EdD programs are not quite the same. If you're interested in teaching on the college level or conducting education research, then an online PhD in education program is the right choice for you. This track focuses more on theoretical concepts and research methods, rather than the nuts and bolts of the education field. On the other hand, if you're interested in pursuing an administrative role in education, an online EdD program may be a better fit. This track concentrates more on how education theories are applied in real-world settings. As a result, these programs are the best choice if you aspire to become a school superintendent, instructional coordinator, or school principal.
In addition to the focus of the programs, there are also differences in the length of online PhD and EdD degree programs. Generally, students in EdD programs are required to complete 60 credits, which can take about two years, while PhD programs require 90 credits that are completed in four years or more.
Online Education PhD Program Concentrations
You have specific career goals and educational interests, so you need an online PhD program that will provide a curriculum in line with what you want to learn. Whether you want to teach a specific age group or subject, or learn a specific education-related skill, PhD programs offer specializations that allow you to concentrate your studies on the areas of the field that you want to gain expertise in. The section below explores some of the concentrations available in online education PhD programs.
Educational Technology
This concentration can help you become an expert on the most cutting-edge technologies in the education field. You learn about the computer programs that provide solutions to classroom challenges, strategies for effectively communicating in digital formats, and ways that schools can analyze their technology needs and find the products that will meet them.
Curriculum and Instruction
This concentration is for educators who want to affect student outcomes by designing the curriculum that schools use and helping to implement it in the classroom. Students in this program take courses in curriculum mapping, data-driven assessment and instruction, curriculum theory, and curriculum design and development. In addition, this specialization includes coursework on trends in the education field and how a curriculum fits into these changes in the industry.
Special Education
If you're interested in taking a leadership role to serve children with special needs, this concentration is designed to give you expertise on equity in education and advocating on behalf of students with disabilities. To help people develop these skills, programs offer coursework on special education assessments and evaluations, special education administration, and education law. Also, students take courses in administration principles and the ethical standards educators are expected to adhere to when working with students who have special needs.
Organizational Leadership
The organizational leadership concentration is for those who want to step into executive education positions. The curriculum is designed to train students how to supervise and evaluate the performance of teachers, foster an environment of inclusion in schools, develop an organizational culture that is steeped in ethical values, and navigate complicated bureaucratic systems.
Instructional Design
If you want to put your education expertise to use in different fields, enrolling in an instructional design concentration will prepare you to apply your skills to any area where training and continuing education are needed. In this specialization, you will take coursework to learn the process involved with instructional design, trends in education technology, qualitative and quantitative instructional design principles, and assessment and evaluation.
Education Policy
Education policy programs train students to take managerial positions that require them to know how to navigate the intricacies of complicated education laws. Whether they want to work in public or private schools, colleges, or government agencies, this program teaches students how to evaluate education programs based on current policies, conduct legal research, and understand how economic principles are influenced by education law.
How Much Will an Online PhD in Education Cost?
The amount you will pay for an online PhD in education depends on several factors, such as the length of the program you choose, and whether you are enrolled in a school where you qualify for in-state tuition. Although the curriculum of a program is an important factor when choosing a school, the cost—as well as financial aid opportunities—also plays a role in the decision you make. To provide an idea of what different programs charge for tuition, we compiled a list of five schools below.
How Long Will an Online PhD in Education Take to Finish?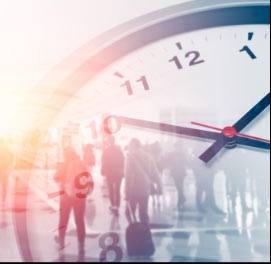 The amount of time it takes to complete an online PhD in education depends on the specific school you enroll in and the nature of the program you choose. While some programs may be completed in a year, other programs will take three years or more. For example, an online education doctoral degree from Liberty University takes three years to finish, Northcentral University students complete their degrees in about four years, and Maryville University programs are about two-years long.
Admissions Requirements for Online PhD Programs in Education
Online education PhD programs have high standards for student admissions, so applicants can expect rigorous scrutiny when they apply to the schools they're interested in. Although each program has its own admissions requirements, generally applicants may be expected to:
Have at least a 3.0 grade point average
Have a master's degree in education
Submit three letters of recommendation
Earn a high score on the GRE or TOEFL tests
Submit a statement of purpose to explain interest in the program and career goals
Meet with the department to discuss why they're a good fit for the program