Best Online PhD in Education Programs
An education PhD can help you advance your career in administration, research, leadership, and more. Explore top online programs and get the info you need to get started and succeed.
Sponsored
publicservicedegrees.org is supported in part by advertisements. Featured programs and school matching are for institutions that compensate us. This compensation will never influence our school rankings, in-depth guidebooks, or any other information or resources published on this site.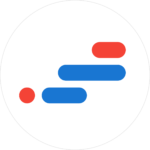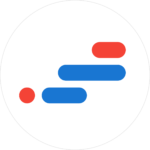 Best Online PhD in Education Programs for 2024
Whether your goal is to become a college professor, publish new research, or advance into academic leadership roles, obtaining a PhD in Education can take you to the highest levels of the field. While earning this degree can lead to many fulfilling careers and increased compensation, it is also a significant investment. It's critical to ensure that the PhD program you select is worth the effort and cost. To assist you in narrowing your options, we've identified 12 of the best online PhD in Education programs for this year. All are properly accredited, offer flexible scheduling options, and have reasonable tuition costs. Learn more about each program below and determine if any of them have the features you're seeking.
Are you interested in teaching at the university level? Would you rather contribute to the field by using your education expertise to expand the theoretical perspectives professionals draw on in their everyday work? Either way, Regent University's PhD program in education can help you gain the knowledge and skills you need to achieve your goals. During this three-year program, you will develop a deep understanding of education policy, administration, and planning theories and how these concepts are used by practitioners. You'll become an expert on how education theory is used to evaluate programs, identify weaknesses in them, and make necessary changes that solve the problems. To further increase your expertise, you'll be able to concentrate on a specific area of education, such as Christian education leadership, educational technology in online learning, or exceptional education executive leadership.
Program Highlights:
Doctor of Philosophy in Education
Credits: 67
Length: 3 years
Cost: $800/credit
Mode: 100% online
Accreditation: SACSCOC
Student-to-Faculty Ratio
21:1
Ball State University's doctorate in elementary education is designed for professionals who want to learn advanced research skills to conduct their own studies and those who want to teach at the college level. Although online students are required to hand in weekly assignments, they have the opportunity to watch lectures at their own convenience, making the program a good choice for those juggling their education with their jobs and family responsibilities. If you prefer to participate in some face-to-face activities, the school offers a hybrid version of the program. To further accommodate busy professionals, Ball State University allows students to begin their studies in the fall, spring, or summer semesters, so their start date coincides with their lifestyle. During the program, students take core classes in statistical research methods, psychological research, and intermediate statistics. They're also required to take behavior and humanistic studies classes and choose a concentration in early childhood education, elementary education, or literacy and reading education.
Program Highlights:
Doctor of Philosophy in Elementary Education
Credits: 91--97
Length: 5 years
Cost: $451/credit in-state; $676/credit out-of-state
Mode: 100% online or partially online
Accreditation: CAEP
Student-to-Faculty Ratio
14:1
In the leadership in higher education PhD program offered by Concordia University-Chicago, students learn how higher education administrators tackle daily workplace challenges, from managerial to financial to legal issues. The curriculum has a heavy focus on education theory and research, so students get the opportunity to see the big picture associated with the daily issues educators face. As a result of this approach, students gain an understanding of complex issues related to running higher education institutions, develop the leadership skills needed to apply theory to real-world issues, and conduct research that contributes to evidence-based higher education decision-making. Graduates of the program go on to pursue careers as directors of admissions, college deans, college presidents, and alumni relations directors.
Program Highlights:
Doctor of Philosophy in Leadership in Higher Education
Credits: 67
Length: 3 years
Cost: $735/credit
Mode: 100% online
Accreditation: HLC
Student-to-Faculty Ratio
13:1
Student-to-Faculty Ratio
17:1
Student-to-Faculty Ratio
21:1
Student-to-Faculty Ratio
16:1
Student-to-Faculty Ratio
14:1
Student-to-Faculty Ratio
16:1
Student-to-Faculty Ratio
19:1
Student-to-Faculty Ratio
17:1
Student-to-Faculty Ratio
19:1
Student-to-Faculty Ratio
16:1