Online Degrees & Accreditation
Colleges, universities, and other post-secondary education programs undergo voluntary accreditation to prove that they adhere to acceptable levels of quality and standards. It's not hard to find out if your school is accredited, but it's crucial that the school and program you choose to attend has the accepted and standard accreditation, including online programs.
Sponsored
publicservicedegrees.org is supported in part by advertisements. Featured programs and school matching are for institutions that compensate us. This compensation will never influence our school rankings, in-depth guidebooks, or any other information or resources published on this site.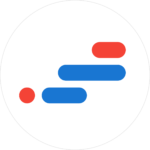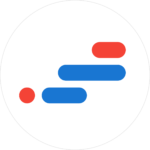 Understanding accreditation is critically important when looking for an online program. A school's accreditation not only helps ensure the quality of the education you receive, it's also vital if you need to secure student financial aid. Students who fail to attend an accredited school cannot take advantage of federal financial aid, let alone graduate from an institution with a good reputation.
Taking time to understand accreditation details is key to finding the best online program for your educational and career needs. Whether you're researching options for your first degree or want to pursue an advanced education, accreditation remains important at every academic level.
In addition to educating readers on the various types of accreditation and how each applies to different schools, you can also learn about common warning signs, get to know the entities that oversee accrediting agencies, and see what our expert has to say on the matter.
Types of Accreditation
Understanding different types of accreditation can help you make an educated decision about both the school and program you choose to attend. When starting your educational journey, it's worth understanding how accreditation works. While the U.S. Department of Education doesn't directly accredit schools, it does provide oversight for accrediting agencies. Accreditation exists in several different forms, each of which we will explore in the following sections. Depending on the programs and degree levels available, a school may hold more than one type of accreditation. Keep reading to learn all you need to know about this important process.
The Function of Accrediting Agencies
Whether regional, national, or programmatic, accrediting agencies fill a specific role in school accreditation. These non-governmental organizations set the standards for receiving accreditation, provide peer reviews of individual institutions and programs, and make decisions about whether they meet the requirements or need to make adjustments before reapplying. Individual types of accrediting agencies set unique standards and dictate the type of school or program that applies.
Both the U.S. Department of Education and Council on Higher Education Accreditation (CHEA) work with recognized accrediting agencies to ensure standards are achieved and maintained.
Regional Accreditation
When it comes to institution-wide validation, regional accreditation is considered the best type a college can hold. Approximately 85% of universities in the U.S. are currently regionally accredited. The process for receiving this type of accreditation can take years and schools must meet specific benchmarks to maintain their status over time.
Schools Accredited Regionally
Regionally accredited schools tend to be nonprofit or public institutions focused on academics that result in four-year degrees. As the name implies, different regional accreditation agencies operate throughout the country and a school's accrediting agency will depend on its location.
Why Is Regional Accreditation Important?
Regional accreditation is only given to schools that demonstrate high levels of prestige and academic rigor. Students who attend a college with regional accreditation can easily transfer credits to any other type of institution. Regional accreditation sets strict admissions standards, qualifies for federal student aid, and supports tuition reimbursement plans.
How Does Regional Accreditation Work?
Schools hoping to qualify must reach out to their local regional accrediting body and ask to begin the process. This typically starts with sending large amounts of data on admission procedures, student outcomes, and other information points. Representatives from member-schools then visit the campus to conduct a peer review. Those professionals submit a report to the accrediting agency, highlighting any outstanding issues or requested changes. Once a school meets all of those requirements, it qualifies for accreditation.
Regional Accrediting Organizations
Higher Learning Commission (Midwest, Southwest)
Middle States Commission on Higher Education (Mid-Atlantic)
New England Association of Schools and Colleges
Northwest Commission on Colleges and Universities
Southern Association of Colleges and Schools
Western Association of Schools and Colleges
National Accreditation
The U.S. Department of Education reports that 15% of schools in America hold national accreditation. The process for receiving national accreditation typically takes less time than regional accreditation and is generally seen as less desirable than its counterpart.
Schools Accredited Nationally
This type of accreditation typically supports for-profit career and vocational schools more focused on building skills rather than providing academic rigor. Many of these schools have less stringent admissions processes than their regionally accredited counterparts. One reason for attending a nationally accredited school is if you want to study a topic that isn't easily found at other institutions. For instance, if your interests lie in a specific type of Jewish studies area, finding a school accredited by the Association of Advanced Rabbinical and Talmudic Schools may support your end goal.
Why Is National Accreditation Important?
National accreditation is important for students looking to study a vocational topic that does not rely on transferring credits to other institutions or employer funding. Failing to attend a properly accredited school can also result in an inability to seek licensure/certification or qualify for jobs.
How Does National Accreditation Work?
While regional accreditation decisions are based on reviews provided regionally, national accreditation makes decisions based on how similar institutions (e.g., career, technical, vocational, religion-specific) compare to each other across the country and if each upholds similar standards. In the majority of cases, regional accreditation is the better option. The exception to this rule applies if studying a niche topic not available elsewhere.
National Accrediting Organizations
Distance Education & Training Council
Accrediting Commission of Career Schools and Colleges
Council on Occupational Education
Accrediting Council for Continuing Education and Training
Association for Biblical Higher Education
Distance Education Accrediting Commission
National Accrediting Commission of Career Arts and Sciences
Programmatic and Specialized Accreditation
National and regional accreditation both focus on institutions as a whole while programmatic and specialized accrediting agencies look at individual degree programs and departments. Programmatic accreditation covers many different disciplines and academic areas, making it important that you know whether your area of study has a programmatic accrediting body and what it is called.
Accreditation for Specialized Schools and Programs
Many different types of programs and departments seek this type of accreditation, especially if it's widely available in the discipline. For schools, earning various types of programmatic accreditation shows that both the institution and the degree meets standards and adequately prepares learners for the future. When looking at programmatic accrediting agencies, you will notice many exist for degrees focused on healthcare, education, and the arts, but can also be found in areas of business and commerce.
Why Is Programmatic Accreditation Important?
Programmatic accreditation tells funders, other schools, licensing boards, and potential employers that you completed a program of study that meets industry standards. It can set you apart from other graduates and signal a level of dedication to your field.
How Does Programmatic Accreditation Work?
Requirements for receiving programmatic accreditation are set by individual accrediting bodies. Each has unique processes and review methods, so take time to understand these early in your school search. Some accreditors, as is the case with the American Psychological Association, may only accredit certain degree levels. It's important that you grasp the ins and outs of your discipline before selecting a school.
Programmatic Accrediting Organizations
Accreditation Commission for Education in Nursing
Accreditation Council for Business Schools and Programs
American Psychological Association, Commission on Accreditation
Council for Accreditation of Counseling and Related Educational Programs
Council on Social Work Education
National Council for the Accreditation of Teacher Education
Accreditation for Online Programs
How Are Online Programs Accredited?
Online programs face the same rigorous examinations and investigations as their campus-based counterparts when properly accredited, with reviewers checking to ensure the online education component adequately supports distant learners. Reviewers pay close attention to faculty qualifications, course delivery models, and support services provided.
Are they covered by a campus school if they have affiliation?
In many cases, yes. A school with a brick-and-mortar campus that holds regional or national accreditation can offer online degrees under that umbrella. Where this may differ is in programmatic accreditation, so make sure you specifically ask whether the online version of a campus-based degree holds specialized accreditation.
What if they are solely online?
Many colleges such as Walden University or Western Governors University exist fully online but hold regional accreditation. That being said, online only colleges are much more likely to lack proper accreditation – especially if not a recognizable name – making it all the more important that you do your research.
Is there special accreditation for online programs?
Agencies such as the Distance Education Accrediting Commission (DEAC) do specialize in online programs but by no means provide the only accreditation for distance programs. Many hold the same institutional and/or programmatic accreditation as the same programs offered on campus.
Accreditation and Financial Aid
In addition to ensuring you don't face trouble transferring credits, getting licensure, or finding a job, proper accreditation also eliminates issues around federal student aid eligibility and consideration for other public and private funding awards. Below we look at how accreditation affects financial aid.
Why Accreditation?
According to the National Center for Education Statistics, 86% of first-time, full-time undergraduates received financial aid during the 2017-2018 year – up from 75% in 2000-2001. As more and more students need to rely on financial support to pay for their college educations, finding a school that's eligible for funding is of utmost importance.
The U.S. Department of Education does not provide federal loans to students who attend unaccredited schools, making it all the more difficult to secure funding. While you could take out a private loan, these typically have higher interest rates, do not allow for deferred payments, and require a solid credit history.
When looking at potential scholarships and grants from both public and private sources, many of these awards mandate that students attend a properly accredited school to be eligible.
Finding an Accredited School
Start with state schools:
Any public schools in your state will hold proper accreditation due to being overseen by the state government. By looking at these schools first (even if you want to attend a private school), you'll get an idea of what to expect from other institutions
Use DAPIP:
The U.S. Department of Education provides the Database of Accredited Postsecondary Institutions and Programs for easy access to accredited schools. This searchable database can provide information on accredited institutions. If you type in a college or university and it's not in the database, it doesn't hold accreditation.
Check with CHEA:
The Council on Higher Education Accreditation works in concert with the Department of Education to provide oversight to accrediting agencies. It can help you identify the relevant institutional/programmatic bodies for your particular school/degree and provides a searchable database.
Accreditation Warning Signs and Green Lights
Several red flags for scam schools exist that you should be able to spot quickly if you know the signs. We look at warning signs and good signs below to help you tell the difference between fake and legitimate schools.
Warning Signs
If you look on the school's website but cannot find any mention of accreditation, something is likely not right. Follow up this research by using the DAPIP or CHEA databases to see if the school's name appears. If not, it's time to step away from this school and keep looking as it likely isn't accredited.
If you're thinking about attending a school for a short time before transferring to another institution, check with your second school to see if they accept credits from the first school. If not, this likely means the first school doesn't provide the level of instruction mandated at other institutions.
One of the most important parts of finding a degree is ensuring it adequately prepares graduates for the jobs they wish to hold after graduation. Ask the school for a list of alumni you can contact. Reach out and ask if they had any trouble getting jobs, certification, or transferring credits from that college.
When you look at a school whose web address ends in .edu, you can typically rest assured knowing it has received approval as an educational institution to use that type of address. If you come across a company billing itself as a school but using a .com or .net address, be suspicious.
If the departmental page for your chosen subject area continually boasts about how you can get a degree quickly without spending tons of time studying, something is wrong. The whole point of being in school is to study and learn new things. If a school claims to provide something that sounds too good to be true, it probably is.
Green Lights
Information about both institutional and any programmatic accreditations is either prominently displayed on the school website or easily searchable. Bonus points if it includes its original accreditation date and the next renewal period date.
When looking at prospective two-year or vocational schools, look to see if they maintain transfer agreements or partnerships with other schools in the area. If so, this means the four-year institutions have checked out the curriculum on offer and deemed it to be of the level to count towards a bachelor's degree.
Look on LinkedIn to find alumni from prospective programs. Look at their employment history and see where the degree has taken them. Does it look like they moved into their careers easily? If you want, reach out and ask them about their experience at the school.
Schools that make contact information easily available typically have less to hide. For instance, any school should have a mailing address readily available – even if it functions entirely online. Phone numbers and email addresses should also be displayed for prospective students who want to ask questions.
Many reputable schools provide a section on their website about what to expect as a distance learner. Reputable schools often talk about how online degrees are just as rigorous as their counterparts and provide information on how much time students should set aside weekly for classwork and assignments.
Online Degree Accreditation FAQs
If you still have questions about anything related to accreditation, we're here to help. Check out our expert answers to some of the most frequently asked questions below.
1. Which accreditation is best for online programs?
A: The type of accreditation best for any online program really depends on the individual program. In terms of institutional-level accreditation of schools that offer distance learning, regional accreditation is considered the best. For programmatic accreditation, it depends on the degree area.
2. Why are some colleges not accredited?
A: Some colleges do not meet the requirements around academic rigor and preparedness, student support services, and other metrics used by accrediting agencies. Lacking accreditation means the school does not provide the type of education learners need to find a job after graduating.
3. Do nationally accredited colleges accept credits from regionally accredited colleges for transfer?
A: Yes, nationally accredited colleges will always accept credits from a regionally accredited college since the latter is considered to be a better option than the former. Students who first attend nationally accredited schools, however, should note that those credits may not transfer to a regionally accredited school.
4. Is an online degree as credible?
A: Generally speaking, yes. That being said, it depends where you complete your degree. If you're deciding between a campus-based or online degree from the University of Kentucky, for instance, you can expect the same level of education in either program. If looking at an unaccredited school, the degree will not be credible – regardless of whether it is taught online or in person.
5. Should an online college be regionally or nationally accredited?
A: If you want to obtain an education from an institution that met the most stringent standards for accreditation, you should select a regionally accredited school. If you plan to study a niche topic that doesn't traditionally exist at these schools, national accreditation may better serve your needs. Think carefully about outcomes and career goals when deciding and do your research.
Insight from an Expert on Online Accreditation
Arash Fayz is the Co-Founder and Executive Director at LA Tutors 123, a premier test preparation, academic consultation, and private tutoring company. His company has been featured by CBS, HuffPost, Barron's and Los Angeles Times. Arash is an author for wikiHow.com. His articles gained over 700,000 views on wikiHow.com in 2020.
1) What should students considering studying online know about accreditation?
Accreditation is a way of standardizing quality across the diverse landscape of educational institutions. It is primarily used for financial aid and for adding validity when applying the courses/degree (for example to a job or for transfer credit). While lack of accreditation does not necessarily mean poor education, students need to consider why they are taking courses. If they want to apply the credit, proper accreditation will be very important. If they are taking courses purely for knowledge, accreditation is not as necessary, but unaccredited schools should be investigated more closely for quality, as this has not been done by an accreditation agency.
3) What questions should students ask about accreditation when looking at prospective schools?
Students should know if a prospective school is accredited by an agency that is recognized by the US DOE or CHEA. If the student is intending to enter into a program where separate programmatic accreditation is standard, which is fairly common, they should make sure that the program to which they are applying is also accredited by an agency that is recognized by the US DOE or CHEA.
4) What advice would you give learners about this process?
I would encourage learners to clarify their purpose for their studies. Most often, knowing their purpose will highlight the importance or benefit of proper accreditation, but I would suggest that the learner identify this importance to guide decisions. Once the learner makes a decision on the value of attending an accredited school and/or program, they will more easily see the value of checking the accreditation status of their school and/or program and the validity of the accreditation agency.
Resources