Best Online Public Administration Degrees in 2023
Online public administration programs prepare you for management roles in the public and nonprofit sectors. Explore your degree options, find a program that suits your professional goals, and learn more about exciting careers in public service.
Sponsored
publicservicedegrees.org is supported in part by advertisements. Featured programs and school matching are for institutions that compensate us. This compensation will never influence our school rankings, in-depth guidebooks, or any other information or resources published on this site.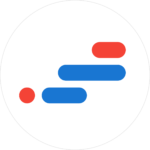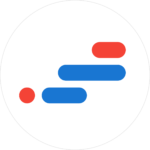 Best Online Public Administration Programs for 2023
With the profusion of online public administration programs now accessible, it can be challenging to know where to commence your search. Our list of top-ranked schools can assist you. We have compiled a roster of high-caliber, accredited schools with online public administration programs, which can be sorted according to the data points that are most important to you, whether it's tuition cost, the number of online programs available, or financial aid options. Find your ideal school match below.
Exploring Online Public Administration Degree Programs
Online public administration programs are available at every degree level and as certificates, enabling you to find a program that fits your educational and professional aspirations. Some students may begin their postsecondary education as public administration majors, while others may pursue the discipline through graduate study. Review the table below to gain an understanding of the various programs, durations, and careers you can pursue after graduation.
Program Snapshot: 5 Ways to Get Your Public Administration Degree Online
A Closer Look at Online Public Administration Bachelor's Degree Programs
Completing a public administration bachelor's degree online is a great choice for students who need the added flexibility offered by distance learning but don't want to sacrifice program quality. Bachelor's degrees serve as an entry to both meaningful jobs and graduate programs. Keep reading to learn more about what you can expect from this degree program.
Example Courses in an Online Public Administration Bachelor's
Average Tuition for an Online Bachelor's in Public Administration
Costs for online bachelor's in public administration vary significantly based on type of school and whether the institution charges online students resident or non-resident tuition. To give you an idea of what you can expect to pay, here are tuition rates at four schools that offer online bachelor's degrees in public administration. Note: Tuition rates do not include fees, so prospective students should visit individual school websites to understand the total degree cost.
Looking for help paying for your online public administration degree? Check out our in-depth financial aid guide and list of scholarships and resources for public administration students.
Top 10 Careers for Your Online Degree in Public Administration
Graduates of online public administration programs, whether they obtain their undergraduate or graduate degrees, may qualify for a wide range of professional positions. The level of responsibility typically increases in line with degree attainment, as do salaries. Some students may prefer to work in entry-level positions for a few years to ensure that they enjoy the field before pursuing a master's degree, while others may already be certain that they aspire to such roles and pursue both degrees before seeking a professional position.
Understanding Accreditation for Online Public Administration Degrees
10 Key Resources for Online Public Administration Students
Plenty of professional, academic, and research resources exist to help students build their expertise in the field and learn more about what a public administration education and career entails.