Inside Look at Top Online Clinical Psychology Master's Programs
From a list of top-ranked schools to a breakdown of what you'll learn and career options after graduation, here's everything you need to know about online clinical psychology master's programs.
Sponsored
publicservicedegrees.org is supported in part by advertisements. Featured programs and school matching are for institutions that compensate us. This compensation will never influence our school rankings, in-depth guidebooks, or any other information or resources published on this site.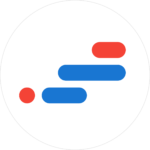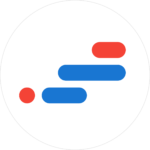 For individuals seeking to evaluate and treat mental illnesses, provide psychiatric therapy to individuals, families, and groups, and address abnormal behavior, an online Master's degree in clinical psychology is an excellent choice. This degree program provides access to a broad range of in-demand and high-paying employment opportunities. Moreover, it serves as a stepping stone to earning a doctorate and becoming a licensed clinical psychologist.
Healthcare professionals can benefit from the convenience, flexibility, and cost-effectiveness of an online clinical psychology Master's program. With various options to select from, this guide can assist in finding the ideal program. The following information and recommendations can aid in locating an accredited online Master of Clinical Psychology degree program, leading to a fulfilling profession as a clinical psychology expert.
The Top Online Clinical Psychology Master's Programs of 2024
From any location, an online clinical psychology Master's degree program can set you on the right track. These top-rated programs have earned recognition based on various factors, including accreditation, cost, and online program availability. A school's overall affordability and online accessibility play a significant role in its ranking. Discover which online master's programs in clinical psychology stand out in 2024.
There are several reasons why individuals looking to become a licensed marriage and family therapist (LMFT) or licensed professional clinical counselor (LPCC) should consider Pepperdine University's Master of Arts in Clinical Psychology online program. The curriculum offers a specialty in marriage and family therapy, providing the necessary skills and training needed to help a wide range of clients — from individuals to couples and families. But whether students want to become LMFTs or LPCCs, the core curriculum remains the same, with the difference in coursework coming through electives. Many of the classes are available online, with synchronous coursework available at day or evening hours. While there are several in-person components, most notably the extensive clinical practicums, Pepperdine University has more than 130 approved sites where students can complete these experiential learning requirements.
Program Highlights:
Master of Arts in Clinical Psychology
Credits: 62-68
Length: 8-12 semesters
Cost: $1,875/credit
Mode: Partially online
Accreditation: WSCUC
Student-to-Faculty Ratio
13:1
How to Choose the Right Online Clinical Psychology Master's for You
To find your right clinical psychology master's program online, start by identifying your career aspirations, assessing your ability to fit a degree program into your current schedule, and determining your budget in terms of both finances and time. With this information, explore the available accredited online clinical psychology master's programs. Factors to consider include affordability, the comprehensiveness of the curriculum, the program format, access to courses and flexibility in scheduling, available specializations or concentrations, and access to support services.
Proximity to the school's campus is also a crucial factor to consider, as many programs follow a hybrid format (partly online and partly on-campus). This implies that you will need to attend some classes on campus and/or participate in orientation meetings, seminars, thesis defense, and other related activities.
What You'll Learn in Clinical Psychology Master's Programs Online
Students of clinical psychology master's programs acquire relevant knowledge and skills to prepare them for work in research, academics, and clinical practice. This includes:
A foundational understanding of historical and current psychological theory.
Skills for the proper assessment, diagnosis, and treatment of mental illnesses and behavioral disorders.
The ability to create, develop, and conduct research projects and to properly assess, summarize, and present research results.
A solid understanding of relevant ethical and legal principles and standards of psychology, and the ability to apply those principles and standards in day-to-day professional practice.
Concentrations in Clinical Psychology Master's Programs Online
Graduate degree programs sometimes offer students the option of focusing on a particular area within the broader major subject. Opting for such a concentration track can be a great way to stand out in the job market. However, most online clinical psychology master's programs are not offered with designated specialization options. The two exceptions are the programs at Pepperdine University and Capella University (both highlighted above) whose concentration options are described below:
Applied Research
The Applied Research concentration is intended for PhD or PsyD students who plan to pursue advanced research careers. The curriculum focuses on essential clinical psychology topics, including psychology and counseling theory, assessment, psychopathology, and ethics, as well as advanced research skills such as research methods, tests, and measurements.
Clinical/Professional Counseling
This concentration prepares students to provide professional counseling services to individuals and groups dealing with phobias, anxiety, and other mental health issues. Coursework covers foundational psychology and counseling theory as well as concentration-specific subjects such as clinical interventions, psychological testing, group counseling, career counseling, and addiction-related treatments. With the addition of required fieldwork, graduates may qualify for licensure as an LPC.
Forensic Psychology
This concentration is for students interested in understanding the behaviors of criminals and the workings of criminal minds. Along with foundational coursework in psychology theory and practice, students complete courses covering psychology and the law, forensic techniques, and issues and trends in forensic practice.
Marriage and Family Therapist
This concentration prepares students for careers helping people with issues related to marital, parent-child, and family conflicts including depression, substance abuse, stress, grief, and others. This concentration along with required fieldwork may qualify graduates to pursue professional licensure to become a Licensed Marriage and Family Therapist (LMFT).
Popular Classes in Online Clinical Psychology Master's Degree Programs
Each online clinical psychology master's program offers a unique curriculum with course titles and sequences that reflect its academic philosophy and objectives. However, you will find that all programs cover the same or similar clinical psychology subjects. Below are examples of five courses you'll likely encounter regardless of the specific program chosen:
Ethical and Legal Issues for Mental Health Professionals
Examines ethical and legal principles and issues as they relate to the roles and functions of clinical psychology professionals and their practices. Students identify and analyze specific issues (cultural, privacy, patient-client relationship, etc.) within the context of various practice settings and apply appropriate ethical reasoning, principles, and standards.
Psychopharmacology
This course examines the pharmacological therapeutic effects of psychoactive drugs on the brain and behavior. Topics include historical and current theories of psychopharmacology, brain structure and function, synaptic transmission, drug side effects and addiction, and the efficacy of treating patients with a combination of psychotropic medications and psychotherapy for mental disorders.
Psychology of Substance Abuse and Addictions
This course surveys current issues and trends related to the diagnosis and treatment of substance and non-substance related addictions. Emphasis is on the range of factors (physiological, cognitive, emotional, social, and behavioral) that determine the development of addictions and on the intervention strategies and treatments for various types of chemical dependency and substance abuse.
Research and Evaluation Methods
This course focuses on the relevant methods employed in creating, developing, and conducting psychology-related research and on the proper evaluation and presentation of research results. Topics covered include experimental and correlational design methods, levels of measurement, statistics and their use in hypothesis testing, systemic and cultural influences on research, and the employment of research in evidence-based practice.
Psychopathology
This course examines the historical and conceptual perspectives of psychopathology along with the current methods used in the classification and diagnosis of psychological states and abnormal behavior. Specific topics include etiology of psychopathology; interviewing, assessment, diagnosis and treatment methods; emerging diagnoses; the politics of mental disorders; and related ethical and cultural issues.
What Can You Do with a Master's Degree in Clinical Psychology?
If you're interested in continuing your education, you'll be well qualified to pursue a clinical psychology doctorate degree online or through a traditional campus program. Meanwhile, those who want to jump straight into a career can qualify for various jobs with a master's degree in clinical psychology. Positions are available in research, academics, and clinical practice. Potential employers include government agencies and facilities; public and private schools and school districts; colleges and universities; hospitals, clinics, and other healthcare facilities; and private practice. Below are five occupation examples.