30 Top Scholarships for Public Service Students
Discover the best scholarships to fund your public service education.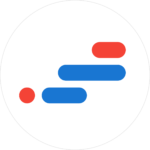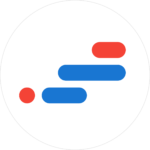 By taking the necessary steps before applying to school or finishing a program, college degree-seekers can find various sources of financial aid that make their education more affordable. Students majoring in public service fields can take advantage of a wide variety of funding opportunities, especially scholarships dedicated to particular fields of study. While there are many websites with long lists of potential scholarship opportunities, how can you know which ones are worth your time to apply or fit your educational needs? This guide helps aspiring police officers, teachers, social workers, and related public service professionals find the necessary funding for their specialized college education. In the list below, we've done some research for you and provide direct links to the funding sources.
Criminal Justice Scholarships
Students majoring in criminal justice can pursue a number of exciting careers upon graduation. Depending on their concentration area and level of education, degree holders move on to work as police officers, private detectives, investigators, probation officers, correctional treatment specialists, and correctional officers. Criminal justice training also prepares learners for further education to pursue careers as lawyers or psychologists. Alternatively, students with training and criminal justice may pursue specialized education and obtain research-focused careers as forensic science technicians, crime scene investigators, clinical laboratory technologists, and biological technicians. In many cases, students in these roles are most interested in the safety of individuals in their communities and ensuring citizens abide by the law.
See some of the top criminal justice scholarships below. To learn about even more scholarship opportunities, check out our dedicated scholarships and resources guide for criminal justice students.
Cybersecurity Scholarships
Cybersecurity professionals work in a variety of roles to ensure that sensitive online business and personal information is kept secure. These professionals work as security analysts, security architects, security engineers, and cryptographers who design and install protected networks, online security systems, and firewalls. They create customized security plans for organizations and monitor online activity. These professionals often specialize in disaster recovery procedures and possess the skills to support organizations in the event of an emergency. These professionals are also trained to identify and solve security issues as quickly and efficiently as possible during serious incidents such as a system breach.
After reviewing the scholarships below, you can check out even more opportunities on our dedicated scholarships and resources page for cybersecurity students.
Public Health Scholarships
Professionals in the public health field can work in an astounding variety of positions. In most cases, public health professionals strive to initiate or be a part of positive changes for their communities and the environment. Some popular positions for public health professionals include management policy advisors, family health directors, health center administrators, non-governmental organization directors, mental health researchers, and epidemiologists. Many of these careers require specialized training or advanced degrees. It is essential, however, for undergraduate and early graduate students to develop a strong foundation of public health knowledge so they can pursue further more specialized education or be effective professionals in the workforce upon graduation.
Begin your scholarship search below, and find even more opportunities in our guide to scholarships and resources for public health students.
Public Administration Scholarships
Public administration graduates pursue a wide variety of exciting careers. In many cases, these professionals hold research and management positions, work for governmental bodies to shape public policy, manage staff and resources, investigate criminal activity, act as business consultants, and more. Popular positions for college-educated individuals with a degree in public administration include emergency management directors, city managers, budget analysts, legislators, human resources managers, labor relations managers, purchasing agents, and more. Whatever the role, graduates with a degree in public administration take on leadership roles in which they manage, direct, and coordinate valuable services for communities and organizations.
Learn about some of the top scholarships available below and find even more opportunities in our dedicated scholarships and resources guide for public administration students.
Emergency Management Scholarships
Emergency management professionals provide valuable services by responding to natural disasters and other life-threatening scenarios. These individuals create emergency response and evacuation plans, organize volunteers and other responders, apply for funding for emergency management efforts, and more. College-educated professionals in this area pursue careers as emergency management directors, EMTs, paramedics, police officers, firefighters, and ambulance dispatchers. Many degree holders move on to work with local and state governments, hospitals, colleges and universities, and nonprofit organizations. These professionals must be skilled in handling stressful situations and possess strong leadership skills.
We've listed some of the top scholarships for emergency management students below. For even more scholarship opportunities, check out our emergency management scholarships and resources guide.
Fire Science Scholarships
Students in fire science and related fields prepare for a variety of public service careers as firefighters, emergency responders, fire inspectors, EMTs, hazardous materials removal workers, arson investigators, and detectives. Students in this program learn how to use the necessary equipment and follow emergency protocols as it relates to their desired positions or specialty area. Fire science majors also learn about the behavior of fire, rescue techniques, related environmental policies, and fire extinguishing. These professionals often work for local and state governments and conduct necessary fire safety inspections, administer burn permits, and administer fire safety education programs.
See how you can save on your fire science education with the scholarships listed below. To find more scholarships, visit our scholarships and resources guide for fire science students.
Forestry Scholarships
Students with academic training in forestry typically move on to positions as forest and conservation technicians, conservation scientist, foresters, and environmental restoration planners. They often work for federal, state, and local governments, as well as social advocacy organizations, to oversee conservation and forestry activities. They may also take on leadership roles in which day negotiate land-use contracts, developed land improvement projects, and supervise workers and technicians in the field. Professionals in forestry careers may possess either hands-on or research-focused roles to develop and enforce environmental regulations and determine the best conservation practices.
Get a preview of some of the top scholarships for forestry students below, and then visit our forestry scholarships and resources guide for even more opportunities to get help paying for college.