30 Top Scholarships for Public Service Students
Discover the best scholarships to fund your public service education.
Last Updated: 04/28/2020
By taking the necessary steps before applying to school or finishing a program, college degree-seekers can find various sources of financial aid that make their education more affordable. Students majoring in public service fields can take advantage of a wide variety of funding opportunities, especially scholarships dedicated to particular fields of study. While there are many websites with long lists of potential scholarship opportunities, how can you know which ones are worth your time to apply or fit your educational needs? This guide helps aspiring police officers, teachers, social workers, and related public service professionals find the necessary funding for their specialized college education. In the list below, we've done some research for you and provide direct links to the funding sources.
Criminal Justice Scholarships
Students majoring in criminal justice can pursue a number of exciting careers upon graduation. Depending on their concentration area and level of education, degree holders move on to work as police officers, private detectives, investigators, probation officers, correctional treatment specialists, and correctional officers. Criminal justice training also prepares learners for further education to pursue careers as lawyers or psychologists. Alternatively, students with training and criminal justice may pursue specialized education and obtain research-focused careers as forensic science technicians, crime scene investigators, clinical laboratory technologists, and biological technicians. In many cases, students in these roles are most interested in the safety of individuals in their communities and ensuring citizens abide by the law.
See some of the top criminal justice scholarships below. To learn about even more scholarship opportunities, check out our dedicated scholarships and resources guide for criminal justice students.
The scholarship helps students pursuing careers in the criminal justice field offset the cost of education expenses. Applicants must have a 3.0 or higher GPA and be enrolled as part or full-time students in the current academic year.
Eligibility
High school graduates, currently enrolled students in post-secondary schools.
This scholarship help students offset the cost of their undergraduate or graduate education in a criminal justice program, especially students interested in becoming a certified fraud Examiner. Applications require two letters of recommendation, official transcripts, and an online application.
Eligibility
Full-time college students enrolled during the 2020-2021 academic year at a four-year college or university.
Applicants must be a current high school senior with an interest in pursuing a career in social sciences, including forensic investigation, criminal investigative studies, law enforcement, or criminal justice. Applicants must be a U.S. citizen with a 3.8 or higher GPA. Prospective recipients need to be able to demonstrate financial need.
Eligibility
High school graduates
Cybersecurity Scholarships
Cybersecurity professionals work in a variety of roles to ensure that sensitive online business and personal information is kept secure. These professionals work as security analysts, security architects, security engineers, and cryptographers who design and install protected networks, online security systems, and firewalls. They create customized security plans for organizations and monitor online activity. These professionals often specialize in disaster recovery procedures and possess the skills to support organizations in the event of an emergency. These professionals are also trained to identify and solve security issues as quickly and efficiently as possible during serious incidents such as a system breach.
After reviewing the scholarships below, you can check out even more opportunities on our dedicated scholarships and resources page for cybersecurity students.
Education Scholarships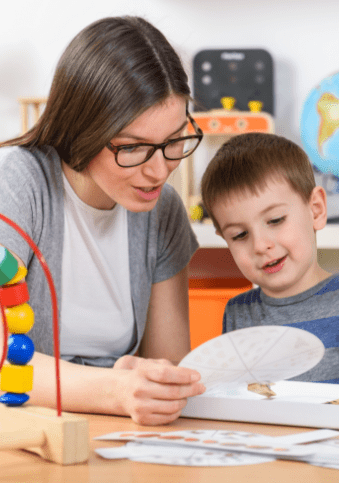 Students pursuing a concentration in education may find themselves preparing for teaching careers at specific grade levels or with particular populations of students. In most cases, college students at the undergraduate and graduate level develop a specialty area to follow a specific career path upon graduation. Education majors may develop skills to work with kindergarten, elementary, or high school students. Additionally, education majors who seek out advanced degrees often prepare for work at the college and university level. Explore the scholarships below for great ways to save on your education and teaching degree. You can also check out our dedicated scholarships and resources guide for education and teaching majors for even more opportunities.
The scholarship helps students learners pursuing a graduate degree, teaching credential, or teaching licensure in science, engineering, math, or technology in the U.S. The award is intended for teachers interested in working with students in grades K-12.
Eligibility
High school graduates
The scholarship is for undergraduate students planning to attend or currently attending an accredited college or university in Canada or the U.S. The scholarship is reserved for students working toward degrees in education, business, journalism, fitness, and marketing.
Eligibility
Undergraduate students
Bright Futures Scholarship for Early Childhood Teachers
For consideration, applicants must possess at least 15 credits from an associate degree program, at least 30 credits from a bachelor's program, or have been accepted to a master's program. Applicants must display strong academic performance and evidence of previous education-focused coursework, especially courses in early education and child development.
Eligibility
Full-time undergraduate or graduate students in an accredited degree program.
Public Health Scholarships
Professionals in the public health field can work in an astounding variety of positions. In most cases, public health professionals strive to initiate or be a part of positive changes for their communities and the environment. Some popular positions for public health professionals include management policy advisors, family health directors, health center administrators, non-governmental organization directors, mental health researchers, and epidemiologists. Many of these careers require specialized training or advanced degrees. It is essential, however, for undergraduate and early graduate students to develop a strong foundation of public health knowledge so they can pursue further more specialized education or be effective professionals in the workforce upon graduation.
Public Administration Scholarships
Public administration graduates pursue a wide variety of exciting careers. In many cases, these professionals hold research and management positions, work for governmental bodies to shape public policy, manage staff and resources, investigate criminal activity, act as business consultants, and more. Popular positions for college-educated individuals with a degree in public administration include emergency management directors, city managers, budget analysts, legislators, human resources managers, labor relations managers, purchasing agents, and more. Whatever the role, graduates with a degree in public administration take on leadership roles in which they manage, direct, and coordinate valuable services for communities and organizations.
Learn about some of the top scholarships available below and find even more opportunities in our dedicated scholarships and resources guide for public administration students.
Applicants must have a history of active volunteerism and leadership experience. Additionally, applicants must support Zonta International's mission of empowering females worldwide through service activities and advocacy.
deadline
Deadline determined by applicant's local Zonta club. Recipients chosen by 7/1/2020.
Eligibility
Females 16-19 years old living in a Zonta district or region.
This award is for students interested in conducting research projects related to the governance, management, and development of common interest communities and community associations. Applications must include a detailed description and outline of the student's project plans.
Eligibility
Graduate students in an accredited program in the US or Canada.
The scholarship is for students who wish to pursue a career in state or local government. Applicants should possess a history of work experience in the public sector and be able to outline a plan a study as it relates to their future career in public service. Applicants must also be a member of the CGFOA.
Eligibility
Students in an undergraduate program in public finance, finance, business administration.
Emergency Management Scholarships
Emergency management professionals provide valuable services by responding to natural disasters and other life-threatening scenarios. These individuals create emergency response and evacuation plans, organize volunteers and other responders, apply for funding for emergency management efforts, and more. College-educated professionals in this area pursue careers as emergency management directors, EMTs, paramedics, police officers, firefighters, and ambulance dispatchers. Many degree holders move on to work with local and state governments, hospitals, colleges and universities, and nonprofit organizations. These professionals must be skilled in handling stressful situations and possess strong leadership skills.
We've listed some of the top scholarships for emergency management students below. For even more scholarship opportunities, check out our emergency management scholarships and resources guide.
Students currently enrolled in an accredited bachelor's program majoring in emergency management, homeland security, or disaster/fire science may apply. Applicants should reside in Virginia or attend an accredited Virginia college or university. Competitive applicants possess a 2.5 or higher GPA, a history of community service, and excellent leadership qualities.
Eligibility
Current undergraduate students
This award is for students currently pursuing an associate degree in emergency management or a related area. Applicants must be a Phi Theta Kappa member in good standing with a 3.5 or higher GPA.
Eligibility
Associate degree students
Applicants must reside in North America or the Caribbean but do not have to be U.S. citizens. The center gives preference to applicants who can demonstrate financial need.
Eligibility
Students pursuing a degree in disaster management and mitigation or a related area.
Fire Science Scholarships
Students in fire science and related fields prepare for a variety of public service careers as firefighters, emergency responders, fire inspectors, EMTs, hazardous materials removal workers, arson investigators, and detectives. Students in this program learn how to use the necessary equipment and follow emergency protocols as it relates to their desired positions or specialty area. Fire science majors also learn about the behavior of fire, rescue techniques, related environmental policies, and fire extinguishing. These professionals often work for local and state governments and conduct necessary fire safety inspections, administer burn permits, and administer fire safety education programs.
See how you can save on your fire science education with the scholarships listed below. To find more scholarships, visit our scholarships and resources guide for fire science students.
This award is for current or recently accepted college students. Applicants should possess a 3.0 or higher GPA. Recipients must take at least 12 credits per semester and maintain full-time status.
amount
$2,000 per academic year
Eligibility
Graduate and undergraduate students attending institutions in Maryland studying fire sciences or emergency medical services.
Students at the master's and Ph.D. level may apply. The scholarship committee awards one recipient at the master's and doctoral level each year.
Eligibility
Graduate students studying wildland fire or fire-related topics.
Applicants must be studying fire protection engineering, fire protection administration, or a related area at an accredited four-year college or university in the U.S. or Canada. Applications must include official transcripts and at least one letter of recommendation.
Eligibility
Full-time sophomores, juniors, or seniors in a four-year undergraduate program or a master's program.
Forestry Scholarships
Students with academic training in forestry typically move on to positions as forest and conservation technicians, conservation scientist, foresters, and environmental restoration planners. They often work for federal, state, and local governments, as well as social advocacy organizations, to oversee conservation and forestry activities. They may also take on leadership roles in which day negotiate land-use contracts, developed land improvement projects, and supervise workers and technicians in the field. Professionals in forestry careers may possess either hands-on or research-focused roles to develop and enforce environmental regulations and determine the best conservation practices.
Get a preview of some of the top scholarships for forestry students below, and then visit our forestry scholarships and resources guide for even more opportunities to get help paying for college.
RTA awards two recipients per year. Applicants must be attending an accredited two- or four-year college and enrolled in the forestry program. In order of significance, the scholarship committee considers applicants' scholastic achievements, leadership qualities, career objectives, and financial need.
amount
$2,000 per academic year
Eligibility
High school graduates
Prospective recipients must submit a proposal for a two-year project related to their area of expertise. Applications must include two letters of recommendation, a cover letter, resume, and official transcripts. The funds are intended to cover the cost of research expenses for the two-year project.
Eligibility
Graduate students studying wilderness protection, forestry, environmental conservation, law, natural resources management, or a related field.
The scholarship is to recognize the scholastic achievements of undergraduate students dedicated to wildlife conservation. Applicants must be full-time students with at least one semester or two quarters remaining in their degree program. Recipients must be enrolled in a four-year college or university in the U.S. or Canada.
Eligibility
Undergraduate juniors and seniors
Psychology & Social Work Scholarships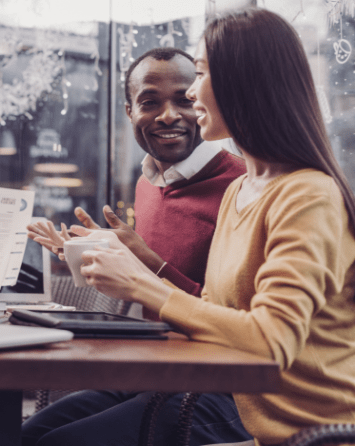 Professionals with training in psychology and social work obtain a variety of exciting and lucrative careers. Most importantly, workers in these fields often obtain positions in which they help individuals, couples, groups, families, and communities deal with the challenges of their daily lives. Psychologists help people understand their thoughts, feelings, emotions, and behaviors in order to live more positive and fuller lives. Similarly, social workers work directly with clients to help them cope with illnesses, divorce, unemployment, and other life challenges. Professionals in both roles ensure that their clients have access to the necessary health and social resources to improve their well-being.