Best Online PhD Programs in Psychology for 2023
Earning an online PhD in psychology prepares students for the highest level of clinical, academic, and research careers in this growing field. Students who choose an online PhD over a standard program have more learning flexibility while also paying less for their degree oftentimes. Learn more about how these programs work and find the best one for you in this detailed guide.
Sponsored
publicservicedegrees.org is supported in part by advertisements. Featured programs and school matching are for institutions that compensate us. This compensation will never influence our school rankings, in-depth guidebooks, or any other information or resources published on this site.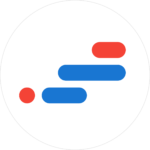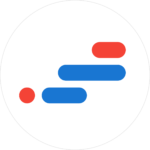 The Best Online PhD Psychology Programs in 2023
For those seeking to become licensed psychologists or pursue advanced careers in psychology research or academia, online PhD psychology degrees have become increasingly popular. However, with numerous options available, it can be challenging to choose the right school and program. To provide guidance, we have compiled a list of the best online PhD programs in psychology based on affordability, accreditation, and student services.
To make it as helpful as possible, this list lets you select and sort school characteristics that fit your specific needs and wants for your PhD program. Review this year's top PhD psychology programs below and see which one is right for you.
About the ranking
Methodology for the STEPS Best Online Programs in 2022
Generate List of Eligible Schools and Programs
To be eligible for this ranking, schools were required to meet the following criteria based on government data provided by The Integrated Postsecondary Education Data System (IPEDS).
Institutional accreditation from an organization recognized by the U.S. Department of Education.
At least one program in subject area offered partially or fully online.
Assign Impact of Data Points
After generating the list of eligible schools, the STEPS data team then assigned weights and ranked schools based on a mix of affordability, support services, and online program availability. Online program availability and overall affordability received the heaviest weightings.
Online Program Availability
Number of online programs in subject area reported by school to the U.S. Department of Education. When unable to verify this number, a star-based system was used to signify the number of programs relative to peers.
Affordability
Cost:
Relative cost of attendance compared to peer schools on the list. Based on tuition and fees per academic year.
Students w/ Institutional Aid:
Percentage of students who receive financial aid from the school itself.
Support Services
Academic Counseling:
Existence of this service on campus or online.
Career Placement:
Existence of this service on campus or online.
About Our Data
All STEPS rankings use the latest official data available from The Integrated Postsecondary Education Data System (IPEDS). Most recent data pull: July 2021
Total online programs: 6
Student-to- Faculty Ratio
19:1
Institutional Financial Aid
67%
Total online programs: 5
Student-to- Faculty Ratio
16:1
Institutional Financial Aid
51%
Total online programs: 5
Student-to- Faculty Ratio
16:1
Institutional Financial Aid
96%
4 Great Reasons to Earn Your PhD in Psychology Online
1
You can become a
licensed psychologist. In most states, to use the title of "psychologist" an individual must have a doctoral degree in psychology. While a master's degree is sometimes sufficient to practice psychotherapy and treat patients, they will not legally be a licensed or certified psychologist.
2
You want to teach psychology
at the college level. To teach at the college or university level, a PhD will almost always be a necessary requirement. The academic training provided by a PhD program will prepare individuals to serve as professors and teach the future generation of psychologists and mental health professionals.
3
You'd like to conduct
advanced research. A major component of the online PhD degree curriculum is teaching students how to design, conduct, and analyze new and innovative research. This includes research at universities, government agencies, and private organizations.
4
You need maximum
educational flexibility. The PhD is one of the most flexible degrees when it comes to self-pacing. Within reason, the dissertation can usually be completed at your chosen pace. But to add even more flexibility, online distance learning allows some wiggle-room in the coursework, giving students the opportunity to adjust their course load to fit their personal and professional needs and goals.
How Do Online PhD Programs in Psychology Work?
Online PhD degrees in psychology can be structured in several ways, each with its own advantages and tradeoffs. Opting for a full-time track can result in a faster completion time, but can also make it more challenging to fulfill other obligations, such as working full-time or caring for family. Generally, students can expect to spend four to seven years completing their online PhD degree in psychology.
Another consideration when pursuing an online PhD degree in psychology is the extent to which online coursework is incorporated into the program. Some programs can be completed entirely online, while others may require a few portions of in-person training or on-campus visits. Some programs may primarily follow a traditional learning format and only supplement with online coursework. It's important to consider these factors and determine which program structure best aligns with your schedule and learning preferences.
Core Curriculum for an Online PhD in Psychology
Every program offering an online PhD degree in psychology tailors its curriculum to follow the goals and philosophies of the school and faculty administrators. But regardless of an area of concentration or a specific program's curriculum decisions, incoming students can expect to learn the same general basic concepts. Here are six common PhD psychology courses.
Psychodynamic and Psychoanalytic Theory
This class provides a historical and technical background in psychoanalysis and psychotherapy. Students learn various psychoanalytic and psychotherapeutic methods for helping patients cope with significant emotional and psychological issues.
Behaviorism
One of the major psychological theories, behaviorism is the idea that human behavior is the consequence of prior experiences or the environment. Students examine strategies for teaching positive behaviors and reducing unwanted behaviors.
Scientific Cognition
The human mind is quite complex and as a result, various scientific methods of studying it have developed over the centuries. This class examines these methods and theories, including approaches to comprehending human perception, learning, reasoning, and intelligence.
Research Theories
The purpose of this course is to teach students different methods of engaging in scientific inquiry within the human psychological context. Students are also introduced to the cultural and social aspects of hermeneutic and epistemological interpretation.
Quantitative Analysis
Students take advanced statistical and mathematical concepts and apply them to research contexts to obtain meaningful conclusions. The reliability and accuracy of the mathematical conclusions are also examined.
Dissertation Seminar
Students begin the process of planning, preparing and completing their dissertation. This includes the development of original research, conducting the research, analyzing the data, presenting the findings, and completing an oral defense of the research.
Graduation Requirements for Earning a PhD in Psychology Online
Earning a PhD degree in psychology, even through an online program, is a lengthy process that often takes longer than earning a bachelor's degree and may even take more than double the time it takes to earn a master's degree. One of the primary reasons for this is the dissertation and other graduation requirements, which can be time-consuming and require extensive research and analysis. It's important to understand the significant time commitment required to earn a PhD in psychology before embarking on this educational journey.
Dissertation: The dissertation is the culminating project in which PhD students demonstrate their mastery of psychology by creating original research. They then present and defend their findings before a committee.
Coursework: These are basic classes that teach advanced research, statistical and psychological concepts. In most online programs, the vast majority of the coursework can be completed online.
In-Person Requirements: Depending on the program, this can include the occasional visit to campus for "intensives" or "residencies" where students interact with classmates and faculty advisors. At some schools, this will include a practicum to demonstrate clinical expertise.
Practicum: Practicums are more often found in PsyD programs, but some PhD programs require them as an opportunity to test a student's clinical and counseling skills.
Specializations Available for Online Psychology PhD Students
To meet the unique career goals of students, many schools offer opportunities to specialize in a particular PhD psychology track. These specializations provide additional training in a particular area that can open up job and research opportunities not otherwise available.
Online PhD in Clinical Psychology
Clinical psychology is a field of psychology that concentrates on the identification and treatment of mental health problems or issues. This concentration prepares students to diagnose and treat patients who suffer from various psychopathologies. Students who focus on this area may also be trained to conduct research into mental disorders or to teach future clinical psychologists.
Online PhD in Forensic Psychology
Forensic psychology is a field of psychology that intersects with the civil and criminal justice system. Although psychology is not a legal specialty, there are various aspects of the legal system that can bring an individual's mental state into question. Forensic psychologists are trained to evaluate the mental state of criminal defendants, the credibility of witnesses, and the mental competence of anyone called to appear in court. This field involves using psychological principles to provide expert testimony and guidance to the legal system.
Online PhD in Industrial Organizational Psychology
This area of focus looks at human behavior within organizations, especially the workplace, such as a manufacturing floor or office. Students learn about the psychological theories and principles that govern learning, motivation, and interactions within a group. This concentration provides better ways to manage workers to be more efficient and happy.
Online PhD in Counseling Psychology
Counseling psychology is similar to clinical psychology in that it helps people deal with mental and emotional distress they may be having. However, while clinical psychology places a greater emphasis on treating mental illness and disorders, counseling psychology works on helping people function better by themselves and with others.
Online PhD in School Psychology
School psychology aims to help children within the academic setting. Specifically, school psychologists work on creating the best learning situation possible for students. School psychologists assess the cognitive and developmental growth of the student and identify any learning disabilities that may require adjusted teaching methods or other special attention.
How Much Does It Cost to Earn a Psychology PhD Online?
An online PhD degree in psychology can lead to lucrative and fulfilling professional opportunities. But earning that degree can carry a significant bottom line. The ultimate cost of attendance will depend on not just tuition, but fees, travel requirements, and the availability of financial aid.
To provide a rough idea of what to expect from tuition, we've prepared the following chart. Please keep in mind that the chart only reflects tuition costs and does not include fees. To get the most accurate cost of attendance calculation, visit the school's website for more complete cost details.
Admissions Criteria for Online PhD Programs in Psychology
Online PhD programs can be surprisingly competitive and have a rigorous admissions process. Each school has its own set of criteria, but the following list is what most applicants can expect to find when preparing to apply.
Master's degree
Students will need to provide their transcripts from a master's program in psychology or a related field. Many schools also require that the applicant graduated with a minimum GPA.
Entrance exam
Not always required, but many schools will want applicants to submit entrance exam scores from either the GRE or GMAT.
Admissions application and application fee
The application form is a standard component of any application, although some programs will forego charging an application fee.
Personal statement
This is your opportunity to explain a side of yourself not otherwise possible in the rest of the application, including why you want to earn a PhD in psychology.
Resume
A very important component of an application as it reflects vitally important work and professional history.
Letters of recommendation
Not always required, but when they are, you will need to find at least two individuals to prepare letters that reflect why and how you will provide a positive contribution to the psychology community and student body in a given program.
Online PhD in Psychology vs. PsyD: Which is Right for You?
If you're looking into earning an online PhD psychology degree, you've probably come across the PsyD (Doctor of Psychology). How are these two doctoral degrees different and why would someone choose one over the other?
A PhD curriculum places a greater emphasis on research compared to other degree levels. Due to this focus on research, it can be more challenging to get accepted into an online PhD program. A PhD degree is particularly suited for those who hope to work in research fields or pursue a career in teaching, where understanding research theories and data is critical. This degree involves conducting original research and making significant contributions to the field. Students pursuing a PhD degree must be self-motivated, independent learners who are passionate about their research interests.
A PsyD is also a doctorate-level degree, but the program focuses primarily on clinical practice. Therefore, it's ideal for someone who doesn't plan on teaching or conducting research, but instead hopes to treat patients. The PsyD can sometimes be completed faster than the PhD, due to not requiring a dissertation.
Learn more about online PsyD programs.
The Importance of Accreditation for Online PhD Programs in Psychology
Accreditation is an independent method of ensuring a school or educational program meets certain standards in instructional quality. It's critical to attend a school and program that's accredited, as it will likely be required to qualify for financial aid and obtain state licensure or certification. There are two types of accreditation: institutional and programmatic. Institutional accreditation refers to the school themselves being accredited, usually by a regional organization, but a national accrediting body is sometimes possible.
PhD psychology programs are accredited by the American Psychological Association. Being accredited by the APA is the most prestigious type of accreditation for a PhD psychology program; however, the APA does not accredit fully-online programs currently (summer 2019). Prospective students can still ensure they receive a quality college education by attending a school with institutional accreditation. To check the programmatic and institutional accreditation status of a school, check the Department of Education's Database of Accredited Postsecondary Institutions and Programs.