Top Online Criminal Justice Master's Degrees in 2023
Learn what an advanced degree in criminal justice is all about, see this year's top-ranked programs, and get answers to commonly-asked questions.
Sponsored
publicservicedegrees.org is supported in part by advertisements. Featured programs and school matching are for institutions that compensate us. This compensation will never influence our school rankings, in-depth guidebooks, or any other information or resources published on this site.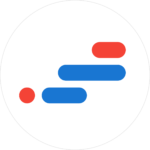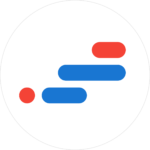 Best Online Criminal Justice Master's Programs of 2023
If you are employed in homeland security, law enforcement, or a related field and seeking an educational advantage, an online criminal justice master's degree can help you progress in your career. However, it's important to note that not all programs are equally effective. To aid in your search for a worthwhile program, we've compiled a list of the top online criminal justice master's degree programs from across the nation. Our rankings are based on important factors, including affordability, number of online programs, and quality of student support services. Learn more about this year's top programs below and find the one that best meets your education and career goals.
About the ranking
Methodology for the STEPS Best Online Programs in 2022
Generate List of Eligible Schools and Programs
To be eligible for this ranking, schools were required to meet the following criteria based on government data provided by The Integrated Postsecondary Education Data System (IPEDS).
Institutional accreditation from an organization recognized by the U.S. Department of Education.
At least one program in subject area offered partially or fully online.
Assign Impact of Data Points
After generating the list of eligible schools, the STEPS data team then assigned weights and ranked schools based on a mix of affordability, support services, and online program availability. Online program availability and overall affordability received the heaviest weightings.
Online Program Availability
Number of online programs in subject area reported by school to the U.S. Department of Education. When unable to verify this number, a star-based system was used to signify the number of programs relative to peers.
Affordability
Cost:
Relative cost of attendance compared to peer schools on the list. Based on tuition and fees per academic year.
Students w/ Institutional Aid:
Percentage of students who receive financial aid from the school itself.
Support Services
Academic Counseling:
Existence of this service on campus or online.
Career Placement:
Existence of this service on campus or online.
About Our Data
All STEPS rankings use the latest official data available from The Integrated Postsecondary Education Data System (IPEDS). Most recent data pull: July 2021
Understanding a Master's in Criminal Justice Online
Online master's degree programs in criminal justice are designed to provide students with a thorough comprehension of advanced theories and policies, as well as the legal and ethical responsibilities required of professionals, and the strategic thinking needed to apply these concepts effectively in the workplace. Due to the online delivery of much of the curriculum, several schools offer distance learning options, making it simpler for students to manage their education alongside their personal and professional obligations. These programs may be entirely online, or in some instances, hybrid programs that include a blend of online coursework and on-campus requirements may be available.
Online Master's in Criminal Justice Options
As graduate students often have various commitments and unique requirements, schools offer a range of educational options that cater to these diverse needs. Some students may pursue a master's degree to transition into a new field and may benefit from programs that provide a foundational understanding of the basics. Other students may have years of experience in criminal justice and wish to earn a master's degree to accelerate their career advancement. To meet these varying needs, schools offer accelerated programs that focus on specialization without the additional coursework that covers topics the student already knows. To learn more about these different degree options, read on.
Typical MCJ Online
Online master's degree programs in criminal justice are designed for both newcomers to the field and those who already have criminal justice degrees and work experience. These programs cover advanced criminal justice and criminology theories, research methods and analysis, crime analysis, and leadership in criminal justice.
Criminal justice master's degree programs may offer synchronous or asynchronous options to accommodate online learners. Synchronous programs require students to attend lectures at a designated classroom time, which is often the same schedule as classes taught on campus. However, students may have some flexibility when it comes to completing tests and assignments. Asynchronous programs are more flexible, allowing students to watch lectures and submit assignments at their own convenience.
Accelerated MCJ Online
Accelerated master's degree programs in criminal justice are designed for individuals who have already committed to studying in the field and want to pursue an advanced degree. To help students complete their master's degree in less time, schools offer these programs to those currently earning a bachelor's degree in criminal justice. Upon acceptance into the program, students can take a specific number of credits that will count towards both their bachelor's and master's degrees.
Admission requirements for accelerated master's degree programs may include a minimum 3.0 GPA and a high score on the Graduate Record Examination (GRE). In addition, schools may require students to complete prerequisite courses for admission, such as research methods, crime theory and causes, and criminal justice policy. Depending on the school, coursework may be entirely online or a combination of online and on-campus classes.
Online MCJ Programs with No GRE
Like the SAT, the GRE is designed to give schools information about students' ability to handle the rigors of the programs they apply to. However, many schools do require that students take the GRE in order to gain admission into an MCJ program, some departments are waiving that requirement—especially for those who have already established themselves in the criminal justice profession. Although, this step alleviates the stress associated with preparing for a standardized test, criminal justice master's degree programs with no GRE requirement are still just as rigorous and have high admissions standards.
MCJ Curriculum Breakdown
The specific curriculum of an online Master of Criminal Justice program varies depending on the school. Some programs offer students the opportunity to specialize in a specific area of the discipline, such as public administration, cybersecurity, behavior analysis, or corrections. The following are examples of the coursework that students in these programs may be required to complete.
Criminological Theory
This class provides a deep dive into the reasons why people commit crimes and the factors that contribute to criminal activities. Specific topics covered may include social deviance and contemporary issues in criminology.
Psychology and the Legal System
Students who are interested in how psychological research theories apply in a legal environment can take this class to learn the relationship between psychology and law enforcement, corrections, and the judiciary system. The course may discuss eyewitness testimony, jury selection, inmate counseling, and criminal profiling.
Restorative Justice
This class explores the theory and practice of restorative justice and how it affects offenders and crime victims, as well as the justice system and entire community. The course may provide an overview of how restorative justice is handled on a global level.
White Collar Crime
Students are taught the ways that white collar crime is detected, as well as the types of crimes other criminals commit. The class may cover how these crimes impact organizations and consumers.
Addiction
Those who are interested in the connection between addiction and crime can get an overview in this class. Students may learn about the physical and psychological effects of drug use, as well as treatment interventions.
The Judicial Process
This class provides an understanding of how the court system works through discussions of the ways the judiciary handles crimes from the first court appearance through the appeals process. Examples of controversial cases may be discussed to illustrate how the theories students learn work in the real world.
Organizational Behavior
Those who aspire to take leadership positions can learn the management skills they need in this class. Topics covered may include fiscal accountability, motivating employees, dealing with the hiring and onboarding process, and effective organizational communication strategies.
Fundamentals of Public Administration
Students will learn about the theories and principles associated with public administration in this class. The course may also cover the mechanics of public administration, including human resource management and budgeting.
How Does a Master's in Criminal Justice Work Online?
Online criminal justice master's programs typically require core classes that all students must complete to establish a foundation for their concentration. These core classes may cover criminology, data analysis, criminal justice theory, crime intelligence analysis, and issues in criminal justice. In addition to concentration-specific courses, students may be required to take elective classes, such as juvenile justice and delinquency, mental health and the law, women and crime, and terrorism. Some programs may also require students to complete a capstone course at the end of the program, where they synthesize all of the concepts they learned into a project.
NCJA & ACJS Accredited for Online MCJ Programs
To ensure that they're receiving a quality education that will give them the skills that employers demand, students should only choose MCJ programs that have been accredited by the NCJA and ACJS. These accrediting agencies judge programs based on several factors, including curriculum, program goals, specializations offered, and faculty credentials.
Online Master's in Criminal Justice: FAQs
As people explore which MCJ programs they're interested in, they should keep in mind what will be expected of them so they can put their best foot forward. This section answers some important questions that hopeful students may have as they search for schools.
Will You Get Accepted into an MCJ Program?
The standards that prospective students are required to meet depend on the specific program that they are interested in. However, generally, people who apply to these programs are expected to:
Have at least a 3.0 grade point average
Submit a statement of purpose to describe their goals and how a master's in criminal justice fits into them
Submit letters of recommendation
Submit a resume
What's the Timeline for an MCJ Program Online?
Students can generally complete an MCJ program in about two years, but the exact time it takes to earn this degree depends on the requirements of a specific criminal justice department. The following is an example of what the timeline to complete this degree may look like.
| Term | Course | Credits |
| --- | --- | --- |
| 1 | Criminal Justice Theory | 4 |
| 1 | Ethics, Justice, and Social Control | 4 |
| 2 | Applied Research in Criminal Justice | 4 |
| 3 | Community Corrections | 4 |
| 4 | Capstone Course | 4 |
Can You Afford an Online Masters in Criminal Justice?
Although factors like curriculum and accreditation are important when choosing an online criminal justice master's program, affordability is also something that people weigh heavy when making their decision. To provide an idea of what students can expect to pay when they enroll in these programs, we put together the following sampling of the tuition costs at different schools.