Most Affordable Online Master's in Psychology Degrees
Discover budget-friendly online master's degrees in psychology and smart ways to get help paying for grad school.
Sponsored
publicservicedegrees.org is supported in part by advertisements. Featured programs and school matching are for institutions that compensate us. This compensation will never influence our school rankings, in-depth guidebooks, or any other information or resources published on this site.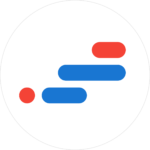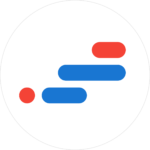 If you're seeking a graduate degree that offers a diverse range of job prospects and enables you to analyze human behavior in fields ranging from education and marketing to sports and counseling, obtaining an online master's in psychology can be an excellent option due to its flexible format. Moreover, online programs are typically less expensive than their on-campus counterparts while delivering the same quality of education.
This page highlights 50 accredited colleges offering the most affordable online psychology master's degree programs and provides additional helpful tips to reduce the cost of your degree. Utilize it to commence your search for an online master's in psychology program that aligns with your budget and career objectives.
Top 50 Most Affordable Online Psychology Master's Degrees in 2024
There are multiple considerations when looking for an online psychology master's degree. Elements like length of the program, specialization options, and program reputation are important, but affordability is often the deciding factor for many students. The following ranking of the most affordable online psychology master's programs can help you find low-cost programs from accredited colleges that still deliver on quality. The ranking combines key affordability and quality metrics pulled from The Integrated Postsecondary Education Data System (IPEDS). For more information on our ranking methodology, click the "About the ranking" button below for a complete rundown of how we calculate our rankings.
Tarleton State University offers one of only three applied psychology master's programs in the state of Texas. This 30-credit program is offered in person at one of several campuses or through a hybrid format. Students may need to travel to complete their research or teaching experiences, depending on whether they choose the applied project track, teaching track, or master's thesis option. As a pre-doctoral master's, this program aims to prepare students for PhD studies and a subsequent career in academia, upper-level research, or a related field. Three start dates are available per year.
Program Highlights:
Master of Science in Applied Psychology -- Pre-Doctoral Program
Credits: 30
Length: 1-2 years
Cost: $509.27/credit (in-state); $775.37/credit (out-of-state)
Mode: In person, Online, Hybrid
Accreditation: SACSCOC
Student-to-Faculty Ratio
21:1
The Master of Arts in Psychology at Fayetteville State University is a fully online, 36-credit program that is designed for flexibility. Students range from working professionals to full-time students to those who don't have access to a traditional university campus and related resources. In addition to 27 credits of graduate-level psychology core courses and nine hours of electives, students have the opportunity to earn two 12-credit certificates, one in Behavioral Research and the other in Professional Psychology. These certificates are also available separate from the MA degree. This program has a broad curriculum, exploring psychology from multicultural, biological, and cognitive perspectives. Applicants must have an undergraduate degree with a GPA of 2.6 or higher.
Program Highlights:
Online Master of Arts in Psychology
Credits: 36
Length: Varies
Cost: $191/credit (in-state); $477.50/credit (out-of-state)
Mode: Online
Accreditation: SACSCOC
Student-to-Faculty Ratio
15:1
Angelo State University's Master of Science in Applied Psychology is a fully online program that can be customized based on a student's needs and goals. Choose from a 30-credit nonthesis option or, for those who want in-depth original research experience, a 36-credit option that includes a thesis. While any student with an accredited undergraduate degree is welcome to apply, those with fewer than 18 credits of college-level psychology will be required to take a graduate-level training course in the foundations of psychology. Applicants should have an undergraduate GPA of 3.0 or higher and must apply online.
Program Highlights:
Applied Psychology MS
Credits: 36
Length: 1-2 years
Cost: $232.30/credit (in-state); $652.30/credit (out-of-state)
Mode: Online
Accreditation: SACSCOC
Student-to-Faculty Ratio
19:1
Student-to-Faculty Ratio
15:1
Student-to-Faculty Ratio
19:1
Student-to-Faculty Ratio
18:1
Student-to-Faculty Ratio
14:1
Student-to-Faculty Ratio
14:1
Student-to-Faculty Ratio
20:1
Student-to-Faculty Ratio
21:1
Student-to-Faculty Ratio
16:1
Student-to-Faculty Ratio
18:1
Student-to-Faculty Ratio
18:1