Top Online Public Health Degrees in 2023
A degree in public health can prepare you for careers at hospitals, non-profits, and other community-focused healthcare facilities. An online degree can make that journey more convenient. Review top programs, read about cost and quality, and see answers to questions posed by students considering a degree in public health online.
Sponsored
publicservicedegrees.org is supported in part by advertisements. Featured programs and school matching are for institutions that compensate us. This compensation will never influence our school rankings, in-depth guidebooks, or any other information or resources published on this site.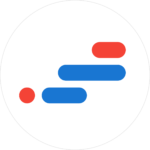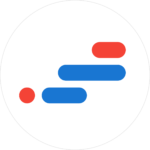 Best Schools for Online Public Health Degrees: 2023
With an increasing number of online public health degrees available, it's essential to thoroughly research each school, program, and curriculum to ensure affordability, flexibility, and relevance to your career goals. To simplify this process, we have compiled a list of top schools offering online public health degrees, taking into consideration factors such as cost, college type, and the number of programs offered. By utilizing our sorting function, you can easily identify the schools that best meet your needs and make the most sense for you in 2023.
About the ranking
Methodology for the STEPS Best Online Programs in 2022
Generate List of Eligible Schools and Programs
To be eligible for this ranking, schools were required to meet the following criteria based on government data provided by The Integrated Postsecondary Education Data System (IPEDS).
Institutional accreditation from an organization recognized by the U.S. Department of Education.
At least one program in subject area offered partially or fully online.
Assign Impact of Data Points
After generating the list of eligible schools, the STEPS data team then assigned weights and ranked schools based on a mix of affordability, support services, and online program availability. Online program availability and overall affordability received the heaviest weightings.
Online Program Availability
Number of online programs in subject area reported by school to the U.S. Department of Education. When unable to verify this number, a star-based system was used to signify the number of programs relative to peers.
Affordability
Cost:
Relative cost of attendance compared to peer schools on the list. Based on tuition and fees per academic year.
Students w/ Institutional Aid:
Percentage of students who receive financial aid from the school itself.
Support Services
Academic Counseling:
Existence of this service on campus or online.
Career Placement:
Existence of this service on campus or online.
About Our Data
All STEPS rankings use the latest official data available from The Integrated Postsecondary Education Data System (IPEDS). Most recent data pull: July 2021
Inside the Online Degree in Public Health

The growth of online public health degrees over the last decade makes sense given how naturally many topics translate to distance learning. With a focus on theoretical and practical knowledge, students can gain an understanding of best practices via online classes before putting those to use during often-required internships. Many programs exist fully online to meet the needs of busy students, but other schools offer hybrid programs that combine both class-based and online learning. If you're still looking for more details, keep reading. The following sections answer some of the most commonly asked questions.
What Would I Learn in an Online Public Health Degree Program?
The learning outcomes of online public health programs vary depending on the degree level achieved. Bachelor's degree programs provide students with foundational knowledge of the discipline, preparing them for entry-level positions. Master's degree programs delve deeper into the nuances of the field and allow students to explore emerging topics and conduct research. Doctoral programs, the highest degree level available, prepare students to become scholars, researchers, and industry leaders who advance public health research and educate the next generation of learners. Common courses include:
Public Health Communications
Delivery:Campus or Online
Communication exists as a vital skill for public health professionals, both when addressing scientific communities about their research and theories and when communicating to community stakeholders about public health initiatives. This course allows students to examine effective strategies and begin developing their written and oral communication skills.

Diversity in Healthcare Facilities
Delivery:Campus or Online
This course underscores the importance of creating a diverse public health workforce, with particular focus on the need for patients and other community members to see individuals who look like them to feel comfortable and confident in their care. Students also study theories about the importance of diversity in encouraging more individuals to seek preventative healthcare services.
Public Health Program Planning
Delivery:Campus or Online
Students in this class learn how to design and implement public health programs in diverse communities, with special emphasis on creating budgets, using logic models, writing program proposals, applying for grant funding, and presenting their plans to various stakeholders.
Social Inequalities in Health
Delivery:Campus or Online
This survey course examines some of the sociological and epidemiological theories behind reasons for health inequalities. Students look at how socioeconomic position and access to health resources relate to one another and study differences between industrialized and third world countries.
Nutrition in the Life Cycle
Delivery:Campus or Online
After completing chemistry and biology courses, students can enter this class and learn about the nutrients required for human growth and development. From there, learners consider some of the health consequences resulting from inadequate nutrient intake, why dietary guidelines are important, and how other lifestyle factors contribute to or harm growth and development.
International Public Health
Delivery: Campus, Online, or Study Abroad
Students with aspirations to work in public health initiatives overseas often elect to complete this class, which looks at topics such as cross-cultural competencies, country-specific health disparities, the role of nongovernmental organizations, funding opportunities, political and economic considerations, and the role of inequality.
LGBTQIA+ Health Disparities
Delivery:Campus or Online
With a focus on some of the unique issues faced by members of this population, this course provides students with skills needed to address health disparities. Learners also consider how stigma and marginalization contribute to gaps in care, and what can be done to create greater health equality for populations and subpopulations identifying as LGBTQIA+.
Public Health Practicum
Delivery:Online/Campus/Practicum Site
Typically taken during the final year of studies, this hands-on course allows students to use all the theoretical knowledge gained throughout the degree and put it into action. Learners work with program administrators to find an approved site and build practical, administrative, and clinical skills under the supervision of qualified public health practitioners.
Learn the most essential skills for public health students and find out how each of them will benefit you both in the classroom and out in the professional world.
FAQs: How Does a Public Health Degree Work Online?
Although completing a public health degree online may seem easier than pursuing a campus-based program, the reality is that distance learners must be highly focused and disciplined to succeed. Prior to beginning your studies, it's important to ensure that you feel both academically and technologically prepared for the rigor of the program. Once classes start, you'll need to stay on top of your coursework without the benefit of physically attending classes and interacting with peers and professors. Additionally, while still completing assignments and participating in a practicum, you'll need to prepare yourself for the job market. The following FAQs tackle some of the most important questions you can ask as you navigate the full process.
What Public Health Degrees Are Available Online?
Public health degrees can be found online at every degree level. Some of these programs exist fully online while others combine online classes with coursework taught at the school's brick-and-mortar location. Below you'll find a rundown of the most common public health degrees online, including what they entail and whom they're best for.

Online Certificate in Public Health
Given the breadth of the public health field, many schools offer certificates in more nuanced subjects to help students build skills and knowledge in a particular area. Most certificate programs last anywhere from one to three semesters and require participants to already possess at least a bachelor's degree. These programs also appeal to individuals with unrelated academic backgrounds who are considering a career change but not yet ready to commit to a degree.

Online MPH Programs
The most well-known program within the world of public health, master's of public health (MPH) degrees allow graduate learners to begin specializing their knowledge in niche areas of the field. Most programs require two years of full-time study and offer specializations in areas of community health, health policy, infectious diseases, and global public health, to name a few. Learn more about earning your master's in public health online.

Online PhD in Public Health
Students who pursue an online Ph.D. in public health know they want to work in a research and/or faculty role after graduating. These programs provide coursework that emphasizes skills in research methodologies, analytical frameworks, and teaching experience to prepare alumni for positions in colleges or research institutions. A Ph.D. in public health usually takes five to six years to complete and requires you to write a dissertation. See if earning a Ph.D. in public health online is right for you.

Online DrPH Programs
Offered as a professional degree, the DrPH program exists for students who want to build skills in areas of program direction, leadership, policy development, and advocacy. Learners study topics related to communication strategies, working with diverse populations, leading and managing teams, developing policy proposals, and harnessing health information. Most programs last between four and six years. Read what it takes to earn a doctor of public health online.

What Are the Admissions Requirements for an Online Bachelor's in Public Health
Admission requirements for online public health bachelor's degrees vary by school, so it's important for students to check with the admissions office or program administrator to determine specific requirements. However, many departments request similar information from applicants. Students should be prepared to submit official transcripts from all previously attended schools, official ACT/SAT scores, a personal statement outlining their reasons for wanting to study public health at that particular school, and two or three letters of recommendation from former professors, supervisors, or mentors who can attest to their readiness for higher education. Some highly competitive programs may also require an online or in-person interview to differentiate candidates. In terms of academic expectations, many departments set minimum GPA and coursework requirements. Highly selective programs typically seek GPAs of 3.0 or higher, while less selective schools may accept GPAs of 2.0-2.5. Additionally, some schools may require candidates to complete general education and program-specific prerequisites, typically in science and math, to ensure that they possess the necessary skills to complete the program.

How Much Does an Online Bachelor's in Public Health Cost?
The cost of an online bachelor's in public health ranges significantly based on whether learners attend a public or private institution, if they transfer credits from a school previously attended, and if they receive funding. Check out the table below to get a sense of what to expect.

| School Name | No. of Credits | Cost/Credit | Total Cost |
| --- | --- | --- | --- |
| Southern New Hampshire University | 120 | $320 | $38,400 |
| The University of Arizona | 120 | $525 | $63,000 |
| Rivier University | 123 | $360 | $44,280 |
| South University | 182 quarter credits | $426 | $77,532 |
| University of the Cumberlands | 128 | $199 | $25,472 |
What Can You Do with a Public Health Degree Online?
Pursuing a master's in public health (MPH) after completing a bachelor's degree in public health can qualify you for more advanced roles with greater levels of responsibility and autonomy. MPH graduates often hold titles such as public health educator, policy advisor, epidemiologist, healthcare administrator, and researcher. Specializing in a specific area of public health can further solidify your career path and signal to potential employers your expertise. Many MPH programs offer various specialty tracks that enable students to gain specialized knowledge and skills in their desired field.

To learn more, visit our page dedicated to what jobs you can get with a public health degree.
Useful Resources