2022 Guide to the Online Master's in Public Policy
Find top-ranked online MPP programs that work with your busy schedule, explore curriculum details, and learn about career opportunities after graduation.
Sponsored
publicservicedegrees.org is supported in part by advertisements. Featured programs and school matching are for institutions that compensate us. This compensation will never influence our school rankings, in-depth guidebooks, or any other information or resources published on this site.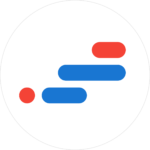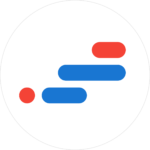 The Master of Public Policy (MPP) is an excellent degree for anyone seeking a career analyzing and developing service-based policy in the public and non-profit sectors. Students looking for study convenience and flexibility should consider one of the many fully-accredited online MPP programs.
Finding the right program takes time and effort, though. This guide provides the details and advice needed to locate, get admitted to, and succeed in an online master's in public policy program. It also provides information on careers in public service focused on research, analytics, and policy-based study.
Best Online Master's Degrees in Public Policy for 2022
We've spotlighted below the best-in-class online MPP programs to start your program search. These programs were chosen based on how well they address several important factors, including affordability, convenience and flexibility in course access and program length, and accreditation. These programs are not the only ones worth considering, but they give an idea of what to expect from any program you choose. So, begin the search to find a school to meet your needs with our 2022 list of best online public policy master's degree programs.
About the ranking
Methodology for the STEPS Best Online Programs in 2022
Generate List of Eligible Schools and Programs
To be eligible for this ranking, schools were required to meet the following criteria based on government data provided by The Integrated Postsecondary Education Data System (IPEDS).
Institutional accreditation from an organization recognized by the U.S. Department of Education.
At least one program in subject area offered partially or fully online.
Assign Impact of Data Points
After generating the list of eligible schools, the STEPS data team then assigned weights and ranked schools based on a mix of affordability, support services, and online program availability. Online program availability and overall affordability received the heaviest weightings.
Online Program Availability
Number of online programs in subject area reported by school to the U.S. Department of Education. When unable to verify this number, a star-based system was used to signify the number of programs relative to peers.
Affordability
Cost:
Relative cost of attendance compared to peer schools on the list. Based on tuition and fees per academic year.
Students w/ Institutional Aid:
Percentage of students who receive financial aid from the school itself.
Support Services
Academic Counseling:
Existence of this service on campus or online.
Career Placement:
Existence of this service on campus or online.
About Our Data
All STEPS rankings use the latest official data available from The Integrated Postsecondary Education Data System (IPEDS). Most recent data pull: July 2021
A Look at the Curriculum for Online Master's in Public Policy Programs
An online master's in public policy degree provides an analytical approach to public policy. The major focus, then, of any MPP curriculum is on coursework emphasizing knowledge and skills within public and political theory and analysis, research methods and design, ethics, and effective communication, management, and leadership. Most online programs present all of their didactic coursework fully online. In fact, except for an in-person internship requirement, most programs can be completed 100% online. Additionally, most MPP students complete their degree with a thesis, capstone project, or publishable essay.
Common Classes in Online Public Policy Master's Programs
Course titles differ among programs, but the subject matter covered is similar in terms of core coursework. Below are five courses you'll likely encounter in any online MPP curriculum.
Leadership and Ethics
Examines leadership and ethics in public service through course readings, online discussions, team presentations, and individual assessment exercises. Upon completion students can identify, describe, and evaluate key theoretical perspectives, models, and styles relevant to public service leadership and ethical practice. Students demonstrate skills through application within a series of case studies.
Microeconomics
Provides an understanding of the fundamentals of microeconomic theory and its application in public policy research and practice. Topics include demand theory and consumer choice; production, supply, and cost functions; resource allocation; income distribution; perfect and imperfect competitive markets; subsidies, taxes, and price controls; and welfare economics.
Public Policy Analysis
Involves a comprehensive survey of program evaluation and analysis methodologies employed in public policy administration and research. Learning outcomes include the ability to evaluate ideas that inform and affect public policy and policy analysis and improved skills for qualitative and quantitative evaluation design, logic methods, and decision and cost-benefit analysis.
Research Methods
Foundational course offering a review of research principles and design as well as the qualitative and quantitative methodologies employed in public policy research. Content includes research design and program implementation, statistical testing and data analysis, techniques and sources for internet research, and skills for report writing and presentation.
Statistics
Statistics play a key role in public policy-related research used in the development of important policy programs and positions. This course surveys the range of quantitative methodologies employed in statistical analysis by public sector professionals and scholars. Topics include probability, correlation, regression, descriptive statistics (central tendency, dispersion, etc.), distributions, and inference (including hypothesis testing).
Concentrations for Your MPP Online Program
Choosing a concentration tailors your MPP studies toward a particular area of interest within the broader public policy field. It also provides the opportunity to set yourself apart from your competitors in the job market. A variety of concentration options are typically available. Below are five offered by most online MPP programs.
Data Analytics
This concentration is intended for individuals with an interest in the application of data analytical systems and statistics public policy research. Students learn to employ complex computational and statistical methods in public policy decision-making that results in improvements to public services (public health, law enforcement, transportation, infrastructure, etc.)
Environmental Policy
Climate change and other environment-related issues are among the most complex and pressing challenges facing the world. Students in this concentration receive an overview of major U.S. environmental law and international policy followed by a detailed exploration of several relevant sub-topics, including natural resource and habitat protection, ocean policy and law, and air quality protection.
Global Policy
For students interested in international careers, this concentration addresses several key global policy issues, including international monetary policy and banking, global trade, development, global health policy, the environment, and international policing and state-building. Students learn to apply their knowledge and skills to connect governments, non-governmental organizations, and private industry to meet critical global challenges.
Public Administration
This concentration is designed for students intending careers as administrators and managers within federal, state, and local governments or nonprofit and nongovernmental organizations. Topics include political theory and practice, public policy analysis, community development, governmental finance, collaborative governance, and human resource management.
Public Health
This concentration is designed for those seeking professional careers dedicated to improving the health and well-being of people within the local community to global population levels. Subjects include healthcare systems and organizational leadership, health politics and policy analysis, occupational health, environmental health sciences, biostatistics, fundraising and grant writing, and public health law and ethics.
Online MPP Program Accreditation
Proper accreditation is an essential element of any online MPP program. The accreditation process vets colleges and universities and their degree programs to assure they meet academic standards of quality. If a program doesn't have accreditation, eliminate it from your list immediately.
There are two types of accreditation: institutional and programmatic. Institutional accreditation of U.S. colleges and universities is administered by several regional and a few national independent accrediting agencies recognized by the Department of Education. Programmatic accreditation, which concerns the vetting of individual degree programs, is carried out by independent agencies and associations dedicated to specific professional fields. Some MPP degree programs in the U.S. are programmatically accredited by the Network of Schools of Public Policy, Affairs, and Administration (NASPAA). The absence of NASPAA accreditation, however, should not exclude a program from consideration as long as that program is offered by a school with proper institutional accreditation.
Accreditation information is typically provided on either a program's website or a school's accreditation webpage. You can also check accreditation status by going to the websites of the accrediting organizations or by contacting the MPP degree program directly.
FAQs About Online Master's in Public Policy Degrees
How long does it take to complete a master's degree in public policy online?
The major benefit of an online MPP degree is flexibility, and an important feature of that flexibility is generous program completion times. Colleges and universities are aware of the need to provide MPP students, most of whom are working professionals, with ample completion time for degree requirements. Some online MPP programs can be completed in as little as one year of accelerated, full-time study. Most programs feature self-paced study that allows part-time students as much as six years to finish their MPP curriculums. Program length requirements vary from program to program, so be sure you understand the time limits for a program before you sign up.
How much does an online master's degree in public policy cost?
Cost is bound to be a major consideration when selecting your online program. Program costs can vary widely based on many factors, including total credits, whether a school is public or private, and, with some public school MPP programs, whether a student is an in-state or out-of-state resident.
The table below provides current tuition rates for several online MPP programs to give an idea of what you might pay. Remember, though, the total cost is higher due to additional program fees, costs of books and supplies, internet access fees, etc.
What are the admissions requirements for online master's public policy degrees?
Requirements for admissions to online MPP programs vary, so review each program's requirements carefully to make sure you qualify. Most programs have admissions requirements similar to those described below.
Previously-earned degree: All MPP programs require a bachelor's degree from a regionally-accredited college or university or an international equivalent degree. In most cases, the major subject will not matter. However, programs accepting applicants with degrees in non-public policy majors may require previous work experience in public policy or another social sciences-related field.
GPA: Most programs require that previous coursework be completed with a minimum cumulative GPA. A minimum GPA of 3.0 is common.
GRE scores: Most online MPP programs do not require GRE test scores but may consider them in their competitive admissions selection process.
Previous work experience: A current resume or CV is typically requested. Some programs require a minimum number of years of relevant work experience. Others do not but instead consider previous work experience.
Additional requirements: Other common requirements include transcripts of previous college coursework, letters of recommendation, writing samples, and personal statements describing academic and career goals. International students are typically required to provide proof of English language proficiency.
What's the difference between an MPP and MPA degree?
A degree closely related to the MPP is the Master of Public Administration (MPA). The MPA prepares individuals for careers as administrative and management professionals within public service agencies and nonprofit organizations. The MPP, on the other hand, focuses on conducting research and creating public policy programs used by those agencies and organizations. There is often substantial overlap in the course offerings in MPP and MPA curriculums, and many online MPP programs include a public administration concentration or specialization option.
Does an MPA degree sound like the better choice for you? Check out our guide to online MPA programs.
Is a master's in public policy worth it?
Whether or not an MPP degree is worth your time and money depends on your personal and professional goals. Some people view public service very seriously, even as a calling. If you're one of those people, then earning an MPP may certainly be worth it, particularly if you're already employed in the public service field and want to advance in your agency or organization. An MPP degree may also worth it if you're currently employed in another field or economic sector and intend to move into public service. If so, keep reading to learn more about the range of career opportunities available to MPP graduates.
What Can You Do with a Master's in Public Policy?
One of the benefits of an MPP degree is the variety of well-paying mid- and upper-level professional opportunities available. MPP graduates find employment with government agencies, political parties, special interest groups and lobbyists, and nonprofits working in practically every field of interest. Below are five career examples for MPP degree holders along with recent salary and job growth figures taken from the Bureau of Labor Statistics Occupational Outlook Handbook.
Government Chief Executive
Government chief executives oversee programs and projects for specific government agencies. Tasks include creating and developing agency regulations, policies, and strategies; appointing department managers and supervising agency staff; preparing agency and program budgets and lobbying for funding; and representing agencies with government administrators, legislative committees, non-governmental groups, and the public-at-large.
| Median Annual Pay (2019) | Job Growth (2019-2029) |
| --- | --- |
| $110,230 | -10% |
Management Consultant
Management consultants (i.e., management analysts) in the public policy field help organizations identify current governmental, social, and political challenges, and provide analysis and advice to solve those challenges. Management consultants commonly work as independent contractors but may also find permanent employment with government agencies, political groups (like lobbying firms and political action committees), and nonprofit organizations.
| Median Annual Pay (2019) | Job Growth (2019-2029) |
| --- | --- |
| $85,260 | 11% |
Operations Research Analyst
Operations research analysts employ mathematical and analytic methods to help organizations identify and resolve problems, improve efficiencies, and develop better decision-making processes. Job responsibilities in the public service field include identifying policy issues; creating and implementing research models and projects; collecting and analyzing quantitative data; and writing reports that summarize research findings and offer recommendations based on those findings.
| Median Annual Pay (2019) | Job Growth (2019-2029) |
| --- | --- |
| $84,810 | 25% |
Political Scientist
MPP degree-holders employed as political scientists conduct research on the operations of political groups and systems and collect and interpret data from various sources (like opinion polls) to test political theories and forecast political, economic, and social trends. Jobs for political scientists are found in government (especially on the federal level) and within political parties, special interest and lobbying groups, nonprofits, and political-related services organizations (like pollsters).
| Median Annual Pay (2019) | Job Growth (2019-2029) |
| --- | --- |
| $122,220 | 6% |
Social/Community Services Manager
Social and community services managers plan, coordinate, and oversee outreach programs and services for civic-minded organizations. Most MPP graduates find jobs with state and local government agencies, particularly those providing community, vocational, and welfare services. Jobs are also found within professional, religious, and civic groups.
| Median Annual Pay (2019) | Job Growth (2019-2029) |
| --- | --- |
| $67,150 | 17% |