Guide to Earning Your Political Science Bachelor's Online
Everything you need to know about online political science degrees at the bachelor's level, including top-ranked schools, curriculum details, and career opportunities.
Sponsored
publicservicedegrees.org is supported in part by advertisements. Featured programs and school matching are for institutions that compensate us. This compensation will never influence our school rankings, in-depth guidebooks, or any other information or resources published on this site.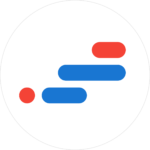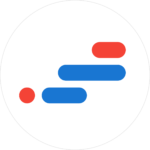 If you're interested in the history of governance and how political systems work, then an online political science degreeis a great way to launch your career in high-impact fields like economics and public policy. And thanks to the convenience of online learning, completing your studies is easier and more affordable than ever.
In this guide, you'll find top-rated online political science bachelor'sdegree programs, learn the importance of accreditation, discover popular course offerings and major career paths, and get answers to frequently asked questions. Keep reading for more on what you need to know about these advanced degree programs.
Best Online Political Science Degrees: Top Bachelor's Programs for 2022
We've identified three of the best online political science degree programs—based on flexibility, accreditation, affordability, and staying power—to help you narrow down potential schools.
These programs combine rigorous, comprehensive study with convenient and accommodating delivery methods, offering solid preparation for further study or an entry-level career. Jumpstart your school search and find out which programs stand out below.
About the ranking
Methodology for the STEPS Best Online Programs in 2022
Generate List of Eligible Schools and Programs
To be eligible for this ranking, schools were required to meet the following criteria based on government data provided by The Integrated Postsecondary Education Data System (IPEDS).
Institutional accreditation from an organization recognized by the U.S. Department of Education.
At least one program in subject area offered partially or fully online.
Assign Impact of Data Points
After generating the list of eligible schools, the STEPS data team then assigned weights and ranked schools based on a mix of affordability, support services, and online program availability. Online program availability and overall affordability received the heaviest weightings.
Online Program Availability
Number of online programs in subject area reported by school to the U.S. Department of Education. When unable to verify this number, a star-based system was used to signify the number of programs relative to peers.
Affordability
Cost:
Relative cost of attendance compared to peer schools on the list. Based on tuition and fees per academic year.
Students w/ Institutional Aid:
Percentage of students who receive financial aid from the school itself.
Support Services
Academic Counseling:
Existence of this service on campus or online.
Career Placement:
Existence of this service on campus or online.
About Our Data
All STEPS rankings use the latest official data available from The Integrated Postsecondary Education Data System (IPEDS). Most recent data pull: July 2021
What You'll Learn in an Online Political Science Bachelor's Degree Program
Political science is a branch of social science that examines systems of governance, politics, and behavior. Online bachelor's degree programs in political science programs teach students the fundamentals of the field and bring applied topics into conversation with broader concerns in the social sciences. This includes establishing a clear knowledge base in the history and development of key political ideas like justice and civil rights, and developing facility with the methods of inquiry and research used by political scientists.
Most programs satisfy these learning outcomes by beginning with core instruction and then building to more advanced seminars. Along the way, students receive plenty of opportunities to bring their interests into sharper interdisciplinary focus. Depending on the school, your program may conclude with an integrative capstone requirement that prepares you for professional work or further study.
Common Classes in Online Political Science Bachelor's Degree Programs
Specific course titles tend to vary depending on the school, but most programs offer a similar curriculum overall. Most students begin with political science foundations and then move to broader applications as graduation approaches. The offerings detailed below stand as a good example of what you can expect when you begin your studies.
Introduction to Political Theory
A prerequisite for upper-level coursework in most programs, this course offers a survey of the history and development of political theory with a focus on western civilizations. It explores the philosophical origins of critical concepts like justice, sovereignty, and citizenship and assesses their use in various contexts.
Comparative Politics and Governance
Students in this class develop the skills necessary to compare, discuss, and evaluate different forms of government and political interaction by examining a diverse range of contemporary and historical case studies. Topics include socio-cultural factors, theories of political change, electoral systems, globalization, and the role of ideology in collective political life.
Political Science Research Methods
Drawing on a range of sources in philosophy and the social sciences, this class introduces the main modes of inquiry and empirical investigation used by political scientists. Students learn to study politics from either a humanistic or scientific standpoint and practice applying prominent theories to develop new hypotheses or critique existing ones.
American Politics, Governance, and Policy
This course surveys the history of American political institutions, including their governing methods, policy features, and main sociological characteristics. It develops hard skills in policy analysis and covers topics like public opinion, the effects of mass media, and the historical role of special interest groups in American society.
Political Science Capstone
Most online political science degrees conclude with a capstone requirement. Students develop either a research thesis or a professional portfolio depending on their interests. In both cases, the objective is to synthesize, integrate, and apply acquired skills and knowledge in new ways that lay the groundwork for career advancement.
Accreditation Standards for Online Political Science Degrees
Accreditation ensures that colleges or universities meet the highest standards of quality, rigor, and excellence. Think of it as an independent quality assurance measure that protects the integrity of your education and, by extension, your future. Thus, you should always verify a potential school's accreditation status.
Of the two types of accreditation—regional and national—regional accreditation is the most common. Outside agencies recognized by the U.S. Department of Education (DOE) or the Council for Higher Education Accreditation (CHEA) usually carry out the accreditation process. Sometimes individual programs obtain additional, programmatic accreditation specific to their discipline. However, this is currently not the case with political science, so prospective students should look for regional accreditation when conducting research. To verify accreditation status, check the school's website, the DOE, or the CHEA.
FAQs About Earning Your Political Science Bachelor's Online
How long will it take me to earn a bachelor's in political science online?
Most students finish their online political science degreein four years or less, but many can finish much faster. For example, if you transfer in credits from previous study, you may be able to reduce your timeframe by a significant margin.
Online programs tend to offer more options for expedited or self-paced study. Although these options can be more demanding upfront, you can complete core requirements in less time. On the other hand, if you're considering part-time study, you should plan to take a bit longer than the average timeframe.
How much do online political science degrees cost at the bachelor's level?
Higher education requires a significant financial commitment. Having a clear sense of the costs and available aid upfront puts you in a better position to finance your education without added stress.
We've selected three online political science programs and included the tuition for each below. Rates can vary quite a bit depending on the type of school (public colleges tend to be cheaper), your enrollment status (part-time study can be more expensive), and where you live (even for online programs sometimes).
What are the typical admissions requirements for online political science bachelor's degrees?
You should always consult each prospective school for specifics, but most programs follow the same admissions process and require similar materials. You'll want to put your best foot forward by submitting a competitive application that includes the following items:
Official transcripts for all previous academic work (especially important for transfer students)
A professional resume or CV detailing relevant work or volunteer experience
Recent ACT or SAT scores (most schools accept both)
A letter of recommendation from a former teacher or mentor who can evaluate your skills and assess your readiness for study
A personal statement that discusses your background, long-term goals, and fit within the program (some schools may provide an essay question)
Some programs may require extra steps, like an interview, for example.
Can I earn my political science bachelor's 100% online?
Political science requires fewer hands-on elements than other fields, which makes it much easier to complete online. There could be exceptions depending on the school or program, but in most cases, prospective students should have no trouble completing their course of study entirely online.
Many schools anticipate this and extend flexible, convenient delivery methods that can accommodate most circumstances. If there are in-person or on-campus requirements, programs will likely work with you to make arrangements in your local area.
Is it better to get a BS or BA in political science?
Neither option is inherently better. Both qualify you for a range of professions and provide solid preparation for further study (see below). However, each degree impacts your acquired skill set and professional standing in different ways.
BA programs focus more on the humanistic side of things and bring political science into conversation with other disciplines in the liberal arts. The BS pathway adopts a similar approach but focuses more on scientific modes of inquiry, quantitative data, and empirical investigation.
What Can You Do with a Bachelor's in Political Science?
Political science degree-holders can follow a variety of career paths. Some of these professions directly engage with politics in more traditional ways, such as consulting, research. Others draw on the broad base of skills and knowledge acquired in political science programs to advance adjacent work in similar fields like public relations.
Whichever path you choose, earning an online bachelor's degree in political science puts you in a good position to begin a successful, lucrative, and rewarding career.
Paralegals work with lawyers and attorneys to provide high-level support across a variety of administrative and research-oriented tasks. They may work in private practices, but many obtain employment in larger firms that focus on politics and governmental oversight. Typical duties include fact-finding and case investigation, evidence analysis, and preparation of legal documents.
Median Annual Earnings (2019)
$51,740
Job Growth (2019-2029)
10%
These media professionals use their expertise in disciplines like political science to inform the general public and offer analysis of the news and other current events. They research relevant topics, investigate new story ideas, and offer their own reporting. Most work for magazines, newspapers, television and radio, or online media outlets.
Median Annual Earnings (2019)
$46,270
Job Growth (2019-2029)
-11%
Market research analysts study current market condition in order to enhance potential sales of a service or product and forecast future trends. They are often tasked with analyzing consumer behavior and work to measure the effectiveness of their organization's strategy. They usually work in-house or for large firms with a range of clients.
Median Annual Earnings (2019)
$63,790
Job Growth (2019-2029)
18%
These professionals work at the intersection of politics and marketing. They fashion a favorable public image for the clients they represent and work to maintain that image across time, often in the wake of controversies or threats. They prepare press releases, manage media contacts, develop public interfacing strategies, and offer communications advice.
Median Annual Earnings (2019)
$61,150
Job Growth (2019-2029)
7%
Analysts in this area use their expertise in economics or political science offer guidance to individuals or organizations seeking to make wise investment decisions. They examine current trend and often measure them against available historical data. They also analyze their clients' financial standing and prepare researched reports, portfolios, and other white papers.
Median Annual Earnings (2019)
$81,590
Job Growth (2019-2029)
5%
Source: Bureau of Labor Statistics
After Your Bachelor's in Political Science Online: Advanced Degree Options
Earning an online bachelor's degree in political science helps you meet the requirements to pursue graduate degrees. It lays a solid foundation in the social sciences with versatility you can apply to other areas or industries.
We've already discussed how a bachelor's degree qualifies you for a broad range of entry-level positions. Many aspiring professionals decide to take things a step further by pursuing graduate studies in one of the disciplines listed below. Doing so allows you to further develop your expertise, which usually leads to increased earning power with broader professional opportunities and responsibilities.
Additional Resources for Political Science Students and Professionals
Current students and recent graduates of online political science bachelor's degree programs have access to several resources because the field is so prominent. Professional organizations and support centers like those listed below offer a range of practical tools to help you advance your career. They can also keep you up to date with the most recent news and developments.