Best Online Master's Degrees in Forensic Psychology
Learn all about flexible and affordable online forensic psychology master's programs, including top accredited schools, curriculum details, and career opportunities after graduation.
Sponsored
publicservicedegrees.org is supported in part by advertisements. Featured programs and school matching are for institutions that compensate us. This compensation will never influence our school rankings, in-depth guidebooks, or any other information or resources published on this site.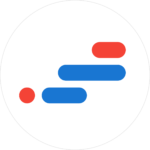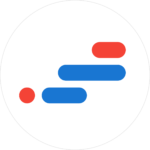 If you find yourself intrigued by questions about the connections between certain types of crime and mental illness or the emotional effects of being a victim of a crime, then a career and degree in forensic psychology may be a perfect fit for you. Pursuing an online master's degree in forensic psychology is an excellent way to develop the necessary skills to work in this rapidly evolving field or pursue doctoral studies in a way that accommodates your busy schedule.
Advanced degree programs in forensic psychology educate students on the application of psychology to the legal system, providing a foundation for various fulfilling career paths. Some of the potential career options for graduates include jury consultant, victim advocate, and court liaison jobs. To learn more about online forensic psychology master's programs, including the core curriculum, tuition, and career paths available for graduates, continue reading.
Best Online Forensic Psychology Master's Degrees in 2024
Studying criminal behavior and the human mind can be a challenging task, and it is essential to attend a school that can equip you with the necessary skills to tackle these complexities effectively. We have compiled a list of the best online forensic psychology master's programs based on their affordability, quality, and flexibility. Our list provides a guide to help you find the top-rated programs in the country, so you can start or advance your career in this field with confidence. Check out our 2024 school picks for more information.
At the University of California, Irvine, students interested in studying psychology within the legal world will appreciate what the Master of Legal and Forensic Psychology program has to offer. Most classroom instruction can be completed online, with a mandatory, five-day in-residence course before the first fall term. Students take six classes each academic year (two classes per term) and can tailor their learning with several electives available. An independent research paper is required for the capstone course.
Program Highlights:
Master of Legal and Forensic Psychology
Credits: 52
Length: 2 years
Cost: $302.48/credit
Mode: Partially online
Accreditation: WSCUC
Student-to-Faculty Ratio
18:1
The Master of Arts in Forensic Psychology from The Chicago School has several features that make it an ideal option for any student interested in forensic psychology. Students can choose between licensure and non-licensure tracks, both offering self-paced online learning. In-person practicums and internships are only required for the licensure track. Full-time students typically graduate in two years; part-time students can graduate in as few as three years or as many as four.
Program Highlights:
Master of Arts in Forensic Psychology
Credits: Varies
Length: 2-4 years
Cost: $1,368.00/credit
Mode: Partially online
Accreditation: WSCUC
Student-to-Faculty Ratio
5:1
The Master of Arts in Psychology from the University of North Dakota is a part-time program that most students can finish in just two years. All required classroom instruction is delivered online, with no campus visits required. Near the end of the program, students must complete a field placement under professional supervision at an approved community or clinical setting. Online students enjoy the same student support services, including technical, career advising, tutoring, and library access.
Program Highlights:
Master of Arts in Forensic Psychology
Credits: 30
Length: About 2 years
Cost: $588.65/credit
Mode: Partially online
Accreditation: HLC
Student-to-Faculty Ratio
17:1
What You'll Learn in an Online Forensic Psychology Master's Degree Program
Enrolling in an online forensic psychology master's degree program allows students to expand upon their prior knowledge and apply psychological concepts to legal matters. While the curriculum may vary between schools, most programs provide students with training in writing, presentation, assessment, conflict resolution, and research skills. Students may also have the option to choose a specialization within the program, such as corrections, military, interpersonal violence, cybercrime, victimology, or terrorism.
Common Courses in Online Forensic Psychology Master's Programs
The curriculum of a forensic psychology program covers a broad range of intriguing topics, from exploring the criminal mind to understanding courtroom procedures. Students gain a thorough understanding of how the field integrates legal and psychological perspectives to tackle the complex issues that arise in their careers. The following are specific examples of courses students may take.
Criminal Psychological Assessment
This course showcases different types of criminal forensic assessment, including those that measure malingering, competency, and an offender's mental state as a crime was committed. Students learn how to administer and score these tests and interpret the results to decide how a legal matter should be handled.
Expert Witness Testimony
A big part of a forensic psychologist's work is providing testimony during a case to help judges and juries understand the psychological complexities that may be involved. This course teaches students how to act as an expert witness in trials and depositions to provide information effectively during direct and cross-examinations.
Criminal Behavior
Criminals do not always think like the rest of us. It's up to forensic psychologists to understand and explain why criminals think the way they do and how these thoughts compel them to commit various crimes. In addition to the psychological, this course covers the biological, sociological, and environmental factors that may be involved in criminal behavior.
Forensic Psychology Research
This class examines how forensic psychologists conduct research ethically, from hypothesis to the final published product. Students learn the research methods that can be used in educational, clinical, correctional, and public policy contexts.
Police Psychology
Police psychology courses are for those interested in providing therapy to law enforcement officers. Students learn about common challenges the police face, such as critical incident debriefings, hostage negotiations, domestic violence, and overall workplace stress.
Accreditation Standards for Online Master's Degrees in Forensic Psychology
Although students all have individual needs and wants when looking for an online master's degree program in forensic psychology, the most important criterion is accreditation status. In addition to institutional accreditation awarded to an entire school from an accrediting body, some programs call for specialized accreditation. For forensic psychology master's programs, the Forensic Science Education Programs Accreditation Commission (FEPAC) accredits these advanced degree programs. Accreditation indicates that a program has been thoroughly vetted for its quality, and is done by evaluating the school's curriculum, research history, student outcomes after graduation, and faculty qualifications. So it's no surprise that many graduate schools and employers require degrees from accredited schools. To verify a program's accreditation status, you can look for that information on the school's website, speak to someone in the admissions department, or check the APA or FEPAC websites.
FAQs About Online Master's Degrees in Forensic Psychology
How long does it take to finish a master's degree in forensic psychology online?
Full-time students can finish an online forensic psychology master's degree in about two years. Part-time students can finish the program in about three to four years, depending on how many courses they take each semester.
Can I earn my forensic psychology master's completely online?
Yes, the subject matter is suitable for distance learning, so schools may offer programs that are conducted entirely online. In other cases, students may be able to take the majority of their coursework online, but be expected to come to campus for specific classes, such as capstone courses.
Do online