50 Fundamental Resources for Public Service Students & Professionals
Studying and working in the public service field allows you to provide important, life-saving services to those around you. To perform in these roles effectively, you need specialized, practical resources to help you achieve your professional goals. This guide is designed to help you do just that. Here you can find in-depth information on the education and training needed to pursue a career in public service. From comprehensive guides covering the things most important to students and advice on starting your education to expert insight on landing your first job and advancing your career, explore these 50 essential resources for public service students and professionals.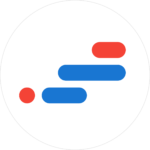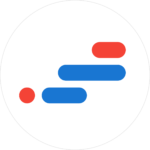 Community Improvement & Safety
As a current or hopeful public service professional, you have a deep desire to help your community meet its maximum potential. Whether you're joining the police academy to ensure the safety of your neighbors or studying diligently at the local community college to help families as a licensed social worker, every step you take towards your career in public service is making your community a better place. As you continue your hard work towards your public service aspirations, having a few key resources in your back pocket can make all the difference. From helping to spread equality and getting others back on their feet to promoting safety and preparing for the unexpected, the resources below can help you on your journey to community improvement and safety.
Education & Academics
With so many degrees available devoted to starting or advancing a public service career now in existence, it's important to take the time to find the school and program that speaks to your academic abilities, educational interests, financial needs, and future career goals. Whether you plan to study online or in-person, there are many resources out there to help you make an informed and confident choice when it comes to your education. Finding accredited programs designed to properly prepare you for a career in the public sector doesn't have to be a struggle and these resources can aid you in choosing a program that equips you with all the requirements to seek licensure, compete against other job applicants, and find success in your chosen field.
Special Interest Students & Professionals
Aside from general organizations and commissions that support public service students and professionals at large, many special interest groups work to propel individuals from all walks of life into meaningful careers in the public sector. Whether you identify as a person of color, an LGBTQIA+ member, a person with a disability, or as part of any other minority group, resources exist to support you along the way.