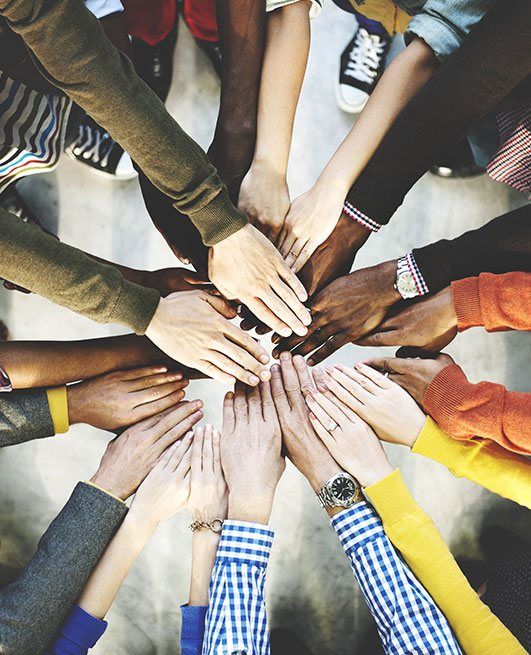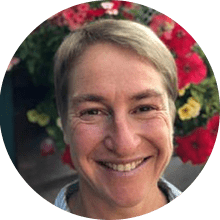 Anna Zivian
Senior Ocean
Research Fellow
Anna Zivian is Senior Research Fellow at Ocean Conservancy, supporting Ocean Conservancy's science-based programs. Previously, she was Associate Director of Ocean Conservancy's Knowledge Management and Senior Manager of the Ocean Planning program. She is currently focusing on issues of ocean climate change mitigation and adaptation. In addition to her work on ocean science and policy, Anna's past research looks at the intersection of environmental policy, science, and society, and, in particular, issues of democracy and public participation in science. Anna is also co-chair of the Ocean Knowledge-Action Network Development Team, working on bringing knowledge to action. Prior to her work on the ocean, Anna served as an elected official in Colorado for ten years. Anna earned her Ph.D. in Environmental Studies in 2011 from the University of California at Santa Cruz. Her undergraduate studies were in Russian and Soviet Studies at Harvard University, where she earned her B.A. in 1988.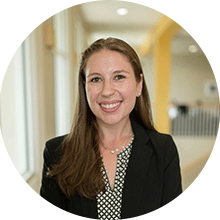 Callie Ives
Criminal Justice
Professional
Callie has extensive experience in the criminal law field with both government and private sector employers. As a senior at the University of Maryland she plans to attend law school next fall after graduation. Callie was a previous intern at the United States Department of Homeland Security in Washington DC and worked in the emergency management and safety branch. Additionally, she worked as a law clerk for a full-service firm in New York City this summer. She eagerly awaits her future career in criminal law.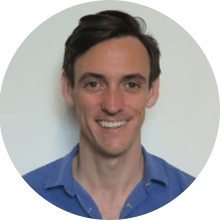 Chris Drew
eLearning Advisor
Chris Drew is an eLearning Advisor with Swinburne University and author of the Helpful Professor blog. He has a Ph.D. in Education and has been teaching online for more than five years. He loves the flexibility online classes provide and believes they offer huge benefits for busy students. His online learning research can be found in the journals eLearning and Digital Media and the Australasian Journal of Educational Technology.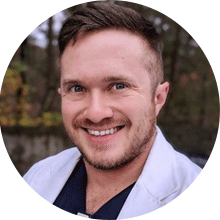 Colin Blenis
Emergency, Trauma,
& Critical Care Nurse
Colin Blenis, MSN, RN, CCRN is board certified in emergency, trauma, and critical care nurse. He is a Fellow in the Academy of Wilderness Medicine and uses his position as a nurse educator to promote public health by equipping nurses with the skills needed to practice according to best-available evidence and training to change agents in their communities. Colin possesses a B.S. in Psychology from the Georgia Institute of Technology, a B.S. in Nursing from Emory University, an M.S. in Nursing Education from Western Governors University, and an M.P.H. in Global Health from Imperial College in London.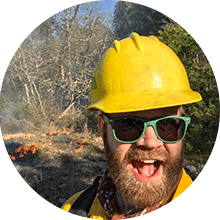 Cooper Breeden
Conservation
Coordinator
Cooper Breeden is the Conservation Coordinator at the Southeastern Grasslands Initiative based out of Austin Peay State University. Also serving as the coordinator for the Tennessee Plant Conservation Alliance, he works directly on rare plant conservation projects throughout Tennessee and its neighboring states in collaboration with state and federal agencies, university researchers, and various other organizations. Cooper began his career with a bachelor's in international business. After a few years in the international development field, he decided to play a part in conserving our rapidly deteriorating landscapes. These experiences led him to earn an M.S. in Biology from Austin Peay, specializing in plant ecology, and to his career trajectory.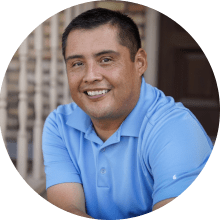 David Ceron
Experienced
Educator
David Ceron has been an educator for 14 years with experience in elementary, middle school, and high school. He normally has worked in areas where the ELL population is 50% or higher.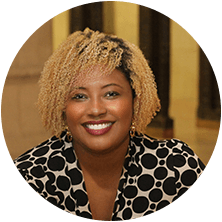 Deniece Dortch
Higher Education
Scholar
Dr. Deniece Dortch is committed to getting students into and through college successfully. Hailed the graduate school expert by NPR, she is the creator of the African American Doctoral Scholars Initiative and a Visiting Assistant Professor at George Washington University. She holds degrees from the University of Wisconsin-Madison, Teachers College at Columbia University, SIT Graduate Institute, and Eastern Michigan University.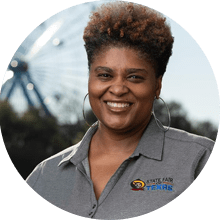 Dr. Froswa' Booker-Drew
Nonprofit Management and Philanthropic Giving Leader
Froswa' Booker-Drew is responsible for the development and implementation of the State Fair of Texas' philanthropic giving and the department's community and educational programming as the Director of Community Affairs and Strategic Alliances. She is responsible for the creation of several State Fair signature programs and is the Co-Founder of HERitage Giving Circle, the first African American Women's Giving Circle in Texas. She works closely with nonprofits throughout Dallas and has spoken on building strong relationships between donors and organizations.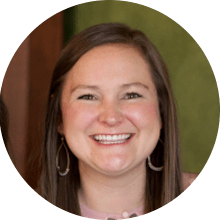 Hailey Reynolds
Middle School
Teacher
Hailey Reynolds comes from a family of educators. Her mother was a veteran Kindergarten teacher for close to 30 years, while she is currently in her fifth year as an educator. She teaches middle school social studies at a Title I school in Georgia. She holds a B.A. in Religious Studies from Belmont University and an M.A. in Elementary Education from Tennessee Technical University.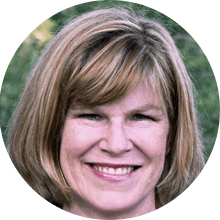 Jamie Fraze
Public Health
Scientist
Dr. Jami Fraze has worked as a public health scientist for more than 22 years at the Centers for Disease Control and Prevention and as a private consultant. She developed the behavioral framework for the Verb Campaign and evaluated the TIPS for Former Smokers Campaign, VERB, and other award-winning campaigns. She has supported healthcare startup companies with medical innovations to obtain grants. Dr. Fraze has 15 publications and has given 35 conference presentations, national and international.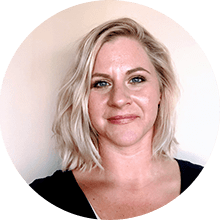 Jessica Furrer
Master of Criminal
Justice
Jessica Furrer has over fifteen years of experience working in the public service field in both Colorado and Nebraska. From working with at-risk adolescents to helping families of neglected and abused children as a social case worker, Jessica has put her expertise to use in many areas of the profession. Jessica is currently working on earning her Master's in Criminal Justice and Applied Behavior Analysis. Her passion lies in assisting other in finding a healthy balance for their lives and promotes future-thinking to benefit society and local communities as a whole.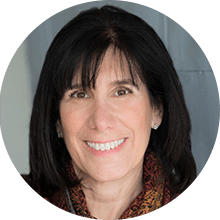 Judi Alperin King
Founder & Director of
The Wily Network
Judi Alperin King is the founder and director of The Wily Network. Wily Scholars are promising students who are experiencing life challenges such as homelessness or foster care, or whose parents may be deceased, dealing with addiction, mental health issues, or incarceration. The Wily Network provides a critical safety net for these Scholars as they navigate college on their own. The Wily program offers weekly clinical coaching, financial assistance, community-building support, and networking opportunities to help them move from surviving to thriving.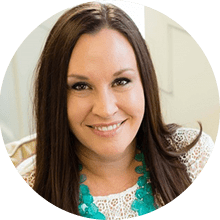 Kris Boksman
Ph.D., C.Psych
Dr. Kris Boksman, Ph.D., C.Psych. is a clinical psychologist in Kingston, Ontario. She has been providing psychological treatment and consultation for over ten years, with specific expertise in the treatment of depression, trauma, and narcissistic abuse. She is a Certified Brainspotting Therapist. Dr. Boksman owns and directs a mental health clinic called Limestone Clinic.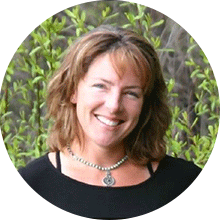 Krista Wenz
Licensed
Paramedic
Krista Wenz has been a Licensed Paramedic for 34 years. She holds a Bachelor's Degree in Fire Safety Management and worked for 23 years as a Firefighter-Paramedic for a large Metropolitan Fire Department in California. Krista has extensive knowledge in Emergency Medicine, including experience as an Adjunct Instructor at community and private colleges teaching EMT and Paramedic students. She has additional experience working as a Mental Health Technician in a psychiatric ward and emergency crises, Drill-Instructor and Field Training Officer for multiple agencies, CPR, First-Aid, PALS, BLS, and ALS instructor, and EMS Captain for a rural Fire Department. Now retired from the Fire Service, Krista is passionate about passing on knowledge and experience for those interested in entering into the emergency medical pre-hospital field.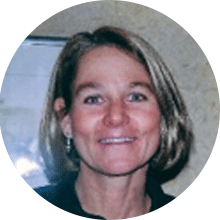 Marion Taylor
Gap Year
Counselor
Marion Taylor is accredited by the Gap Year Association and a current board member. She has been working for 10 years as a gap year counselor combining her social work background (MSW), her parenting perspective (all four of her children participated in gap experiences), and her own gap year experiences pre- and post-college and throughout the course of her adult life, both as a gapper and as an advisor vetting gap program with visits in the field. She serves as keynote speaker at high schools, colleges, and gap year fairs and enjoys working with students of all ages from all economic backgrounds and orientations.
Lindsey Richard
Visual Arts Educator
Lindsey Richard is a visual arts educator in the Somerville (Massachusetts) Public Schools, where she helps students become thoughtful and creative problem-solvers. She resides in nearby Medford, Massachusetts, with her fiancé, their cat Poppy, and lots of houseplants. She holds a degree in art and is completing a graduate program in arts education at Framingham State University. In her classroom, Lindsey cultivates an inclusive community that engages students as individuals, prepares them for professional success, and connects their learning to real-world themes.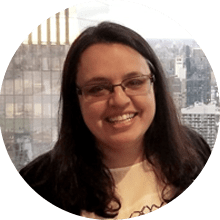 Mary Stephens
Founder of
PrepForward
Mary Stephens is the founder of PrepForward, a leading provider of self-paced, online courses for K-12 teacher licensure preparation. PrepForward has helped thousands of teachers pass their certification exams and partners with institutions including MA Department of Education, Teach for America, universities, and school districts. Mary has BS and MEng degrees from MIT and has taught all levels from K-12 to higher education.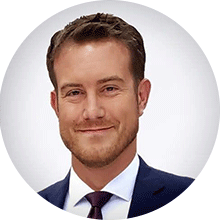 Matthew Burd
Criminal Investigator & Law Enforcement Professional
Matthew Burd is a criminal investigator, law enforcement academy instructor, and technology consultant. He has worked in the fields of law, criminal justice, and emergency services at the local, state, and federal government levels, and in the nonprofit sector. Matthew is retired from the U.S. Coast Guard Reserve where he specialized in maritime law enforcement, search and rescue, and environmental emergency response. He received a B.A. in Political Science and History from Rutgers College, The State University of New Jersey, and an M.P.A. in Investigation and Government Oversight from John Jay College of Criminal Justice at The City University of New York. He is a member of Pi Alpha Alpha, The Global Honor Society for Public Affairs and Administration.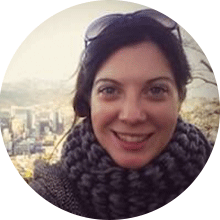 Meg Marrs
Founder and CEO
of K9 of Mine
Meg Marrs is the Founder and CEO of K9 of Mine, a dog care site focused on helping owners understand and care for their furry four-legged friends. K9 of Mine provides a variety of training guides, gear reviews, and breed profiles for owners looking to provide the best life for their pups! Meg is a shelter volunteer and pet foster parent with Austin Animal Center, the largest open-intake, no-kill shelter in the country.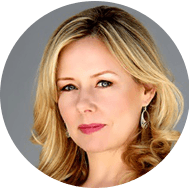 Mellissa Withers
PhD, MHS
Mellissa Withers, PhD, MHS, is an associate professor at the USC Institute on Inequalities in Global Health and USC's MPH Online Program at the University of Southern California Keck School of Medicine.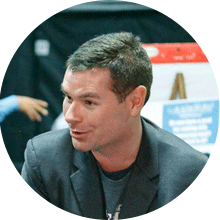 Michael Briscoe
Educational
Psychologist
Mike Briscoe has created educational content for fifteen+ years and is currently completing his dissertation in Educational Psychology at George Mason University. He focuses on creating personalized learning environments that support and enrich students' content knowledge and problem-solving skills.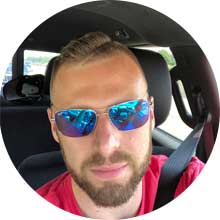 Owen Dubiel
Cyber Security
Specialist
Owen Dubiel earned his Bachelor of Science in Information Assurance Applied Technology with a focus on intelligence analysis from Eastern Michigan University. He holds a GSEC certification as well as multiple Splunk specific certifications in cyber security. Owen currently works as a cyber security professional and enjoys spreading security awareness to the general public.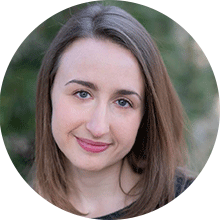 Rebecca Newman
Social Worker &
Psychotherapist
Rebecca Newman, MSW, LCSW is a psychotherapist and writer, specializing in eating disorders, anxiety, depression, infertility, substance abuse, grief and loss, gender and sexuality, trauma, and adjustment to life changes. She earned a BA in Creative Writing from Oberlin College and an MSW from the University of Pennsylvania, where she received the John Hope Franklin Award for Combating American Racism. She works as a clinical supervisor and psychotherapist for an academic hospital system in Philadelphia.

Ron Kness
Retired Command
Sergeant Major
Ron Kness retired in November 2007 as a Senior Noncommissioned Officer after serving 36 years with the Minnesota Army National Guard. For three years, Mr. Kness served as the 34th "Red Bull" Infantry Division Command Sergeant Major, traveling to operational theaters, active duty and National Guard posts, and military medical facilities to help soldiers and their families. Mr. Kness also served on the Senior Leadership Team that developed and implemented Minnesota's "Beyond the Yellow Ribbon" program. He holds a BA in Business Administration from Metropolitan State University, Saint Paul, MN, and is a graduate of the United States Army Sergeants Major Academy located in El Paso, TX.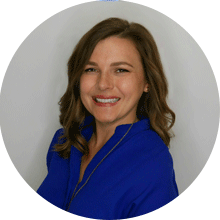 Tara Houston
Nonprofit
Professional
Tara Houston is a nonprofit professional and public servant in Nashville, TN. In her current role, Tara works with patient advocacy groups seeking therapies and cures for the rare, genetic disorders they represent.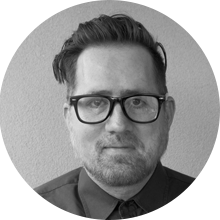 Thomas Grant
Richardson
Arts Consultant &
Documentarian
Thomas Grant Richardson, Ph.D., is a freelance traditional arts consultant, fieldworker, and documentarian based in Santa Fe, New Mexico. He has worked for state traditional arts programs, universities, and various nonprofits across the country. He has also served as a grant panelist (several times over) on the state and federal level.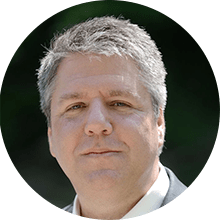 Thomas Raulen
Master of Criminal
Justice
Thomas Raulen is a freelance writer specializing in public safety and government affairs. His professional experience is derived from over two decades as a criminal investigator and detective supervisor for a law enforcement agency in Florida. He earned both a bachelor's and master's degree in criminal justice from the University of Central Florida. Thomas is also an adjunct professor at Indian River State College where he teaches in their bachelor's degree program as well as providing instruction on investigative techniques to police academy recruits.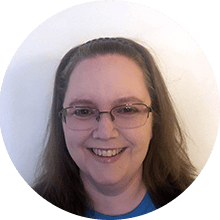 Tracy Criswell
Special Education
Teacher
Tracy Criswell has worked as a special educator for nearly ten years. She has taught K-12 students with special needs in different schools throughout the state of Iowa and during the summers she taught for her local school district's Extended School Year program. Tracy holds an undergraduate degree in education and a Master of Special Education from the University of Northern Iowa. She has experience teaching English, social studies, and science.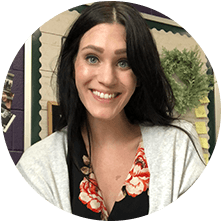 Tyler Sainato
School
Librarian
Tyler Sainato is a school librarian in Nashville, TN. This is her first year in the library after six years of teaching English. She has a Master's in Education from Lipscomb University and is finishing up her Master's in Library Science from Middle Tennessee State University. She currently works at a high school in Antioch, TN where she is also the Project LIT chapter leader and co-advisor for the GSA Club.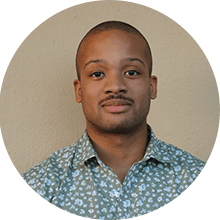 Xavier Wells
Police Academy
Instructor
Xavier is a US Navy Veteran who currently works as a Police Academy Instructor and active Peace Officer out of Texas. Xavier has authored numerous books on the law enforcement profession and is currently pursuing graduate-level studies in Criminal Justice and Government.