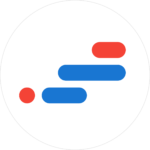 Best Online MPH Programs for 2023
The Master in Public Health (MPH) degree has become increasingly popular, prompting many schools to meet the demand by offering strong, CEPH-accredited education in the field. With so many options available, choosing the best program to suit your needs can be overwhelming. It can be helpful to narrow down your options based on key factors that matter most to you. Our list of the best online MPH Programs for 2023 enables you to do just that and presents you with top programs that meet your essential criteria, including affordability, accreditation, and student benefits.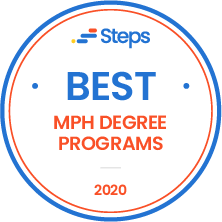 About the ranking
Methodology for the STEPS Best Online Programs in 2022
Generate List of Eligible Schools and Programs
To be eligible for this ranking, schools were required to meet the following criteria based on government data provided by The Integrated Postsecondary Education Data System (IPEDS).
Institutional accreditation from an organization recognized by the U.S. Department of Education.
At least one program in subject area offered partially or fully online.
Assign Impact of Data Points
After generating the list of eligible schools, the STEPS data team then assigned weights and ranked schools based on a mix of affordability, support services, and online program availability. Online program availability and overall affordability received the heaviest weightings.
Online Program Availability
Number of online programs in subject area reported by school to the U.S. Department of Education. When unable to verify this number, a star-based system was used to signify the number of programs relative to peers.
Affordability
Cost:
Relative cost of attendance compared to peer schools on the list. Based on tuition and fees per academic year.
Students w/ Institutional Aid:
Percentage of students who receive financial aid from the school itself.
Support Services
Academic Counseling:
Existence of this service on campus or online.
Career Placement:
Existence of this service on campus or online.
About Our Data
All STEPS rankings use the latest official data available from The Integrated Postsecondary Education Data System (IPEDS). Most recent data pull: July 2021
Get to Know the MPH Online
At the master's level in public health, students typically have a solid understanding of foundational concepts in the field, along with a few years of work experience. This is why many MPH programs are now fully or mostly online, as many courses can be effectively delivered through distance learning, and students often need to balance work, home life, and school. However, not all MPH programs are entirely online. Let's explore the different options available to students.
Types of Online MPH Programs
Online master's programs tend to have multiple options available to cater to the often-diverse needs of graduate students. Many of those students have been in the workforce for a number of years and are looking for a quick career boost with a fast and flexible program. Some of them are working professionals who simply can't take time off from that employer to pursue higher education, or they have family and community obligations that demand much of their time. How are schools accommodating these needs with their online MPH programs?
The Standard Online MPH
The MPH online is designed for those who are already working in the field and want to further their career with the master's designation. Therefore, many of these online programs are extremely flexible, giving students the opportunity to take classes in several different timelines. For instance, some programs might allow students to take one class at a time and work at their own pace; others will require students to take a certain number of courses with their cohort, thus allowing for more peer and professor interaction. A variety of start dates is also a common thread among online MPH programs, providing even more flexibility for those who might need to juggle work and personal obligations along with higher education.
In addition, many schools ask students to meet on campus a few times each year. These campus visits are designed to build camaraderie among the cohort, allow students to get to know each other and their professors, and attend discussions and lectures that spark further interest and passion in the field. These campus visits may occur a few weeks each year, but again it varies – some require several weeks, others just two-to-three-day per year.
The Online MPH Curriculum
Though each school might have a different curriculum structure and some differences in any elective courses, the core courses of the MPH program teach the most important aspects of theory, research, policy, and other important points in healthcare. Here's what students can expect from the core courses in any MPH curriculum.
Public Health Policy: A cornerstone course of the MPH program, this focuses on helping students learn to address public health problems and crises from the point of view of policy and using various methods of assessment to see how well the policies are working.
Applied Epidemiology: This course is an in-depth look at the field of epidemiology; students will be exposed to studies on the impact certain diseases can have on families, communities, countries, and the world at large.
Interested in specializing your entire MPH degree in epidemiology? Check out our dedicated guide to earning your master's in epidemiology online.
Health and the Environment: Students will explore the role of environment in human health, how chemical and biological factors affect health and behavior, and how the environment can have an impact on physical aspects and disease in individuals and broader communities.
Health Policy and Management: This course provides an in-depth look at the healthcare system at large, including health management concepts, policy issues, research methodology, and the applications of existing and new policy to population-based healthcare.
Public Health Research: Research is a vitally important part of public health policy. This course looks at a wide variety of points concerning research, such as variable and objectives, theory and research relationships, ethics, designing research questions, and taking valid measurements, among other related factors.
Ethical Factors in Public Health: This course looks at public health from an ethical standpoint, including the role of morality and faith in public health policy, as well as ethical points to ponder when designing research and implementing policy.
Health Services Administration: Students will learn the basics of administration for health services, including an overview of financial and managerial accounting, operational and capital budgeting, management skills, and value-enhancing decision making. This course goes hand-in-hand with the practicum.
Communication in Healthcare: This course looks at the layered roles of communication in public health, from the doctor-patient relationship to broad national health campaigns. The role of communication in shaping health behaviors, forming attitudes and beliefs and changing the way information is exchanged will all be addressed.
Practicum & Earning an MPH Online
Practicums are a common requirement for many online MPH programs. These supervised, in-person experiences are designed to reinforce the concepts taught in the virtual classroom. Students can typically complete their practicums at an approved facility near their location. For some, this facility may be their current workplace, which can provide added convenience and flexibility while pursuing their degree.
However, some practicums occur on campus. These "intensives" might last anywhere from a few days to a week and are designed to allow students to meet with their cohort, consult with faculty and engage in in-person learning that broadens their understanding of the classroom material.
Online MPH Programs with No GRE
In some cases, students can enter the online MPH program without fulfilling the GRE requirement. The Graduate Record Examination is the standard test used by many schools to help weed through applicants to their programs. However, some schools look at other factors that make up a student's history, such as grade point average or work experience, and let those hold more weight than the GRE score. Some schools will allow those who have a certain amount of work experience, such as five years in the public health field, to waive the GRE requirement when entering the master's program.
One-year Online MPH Programs
Those who want to hit the fast track with their education can opt for the one-year online MPH. Keep in mind that this highly accelerated program requires intense focus, which can make it more difficult to continue working during that time – in fact, those in this program will likely take an overload of courses to complete their degree in the one-year time frame. Finishing the program quickly gives you a higher credential that allows you to look for promotions, higher pay, and more. The one-year online MPH is best for those who have the time to devote themselves solely to their education.
CEPH Accredited Online MPH Programs
Accreditation is critical when looking for the right fit in MPH programs. Regional accreditation is the gold standard for ensuring a school meets all the criteria of a high-quality education; regional accreditation is institutional, so a school obtains it as a whole. Programmatic accreditation is also important to help ensure students who graduate from a particular program are well-versed in their new field and ready to begin their new career. The Council on Education for Public Health (CEPH), a member of the Association of Specialized and Professional Accreditors (ASPA), is the organization responsible or accrediting MPH programs. When looking for a top-notch program that provides the recognition your eventual degree deserves, make CEPH accreditation a priority.
Online MPH Program FAQs
Selecting the right program is just the beginning of earning an MPH online. Prior to starting the program, during your studies, and as you prepare to transition into your career, there are important steps you need to take. Therefore, it is crucial to fully understand what you are signing up for when enrolling in an MPH program in order to prepare yourself for the challenges that lie ahead. The following FAQs tackle some of the most important questions you can ask as you navigate the full process.
Can You Get Into an MPH Program Online?
When applying to an MPH program, remember that first, you will have to be accepted into the graduate school at the college you wish to attend. Those admissions requirements tend to be the same across most schools, with expectations that include official transcripts, a personal essay, a resume, and letters of recommendation. However, keep in mind that some schools will allow you to simply apply directly to the graduate program.
Admission to the program can include many of the same elements as for general admission to the school, with a few notable exceptions: some schools will not require the GRE if you have substantial work experience, while others might require it if you've been out of school for five years or more. The personal statement will be tailored to showcase your prowess in the public health arena, and the letters of recommendation should come from those who are very familiar with your abilities in the field. In addition, some programs want to see a certain amount of work experience; make sure you have met that requirement before applying.
How Long Does an Online MPH Take?
The MPH program can take as long as four years to complete, assuming part-time study – with many schools capping the window of completion at five years – or as little as one year of accelerated, intense study that requires focus on little but school with a heavy course load. Here's what to expect from the various potential timelines.
| Term | Course | Credits |
| --- | --- | --- |
| Fall 2019 | Communication and Teamwork | 2 |
| Fall 2019 | Epidemiology | 3 |
| Fall 2019 | Biostatistics | 3 |
| Fall 2019 | Survey Research Methods | 3 |
| Spring 2020 | Foundations of Health Policy | 9 |
| Spring 2020 | Environmental Health | 1 |
| Fall 2020 | Ethics in Healthcare | 1 |
| Fall 2020 | Health Administration | 3 |
| Fall 2020 | Data-informed Decision-Making | 3 |
| Fall 2020 | Planning and Evaluating Change | 3 |
| Spring 2021 | Health Policy | 3 |
| Spring 2021 | Population Health Strategies | 3 |
| Spring 2021 | Comparative Health Systems | 1 |
| Spring 2021 | Healthcare Communication | 2 |
| Through All Terms | Practicum | 12 |
How Much Does an Online MPH Cost?
Earning an MPH online means pouring in a great deal of time and effort, as well as making a financial commitment to your future. Before taking that leap, it's important to understand what kind of bottom line you'll be looking at as you start the program. We gathered information on five MPH programs to provide you with a firm idea of what the financial commitment might look like.
| School Name | No. of Credits | Cost/Credit | Total Cost |
| --- | --- | --- | --- |
| Southern New Hampshire University | 42 | $627/Credit | $26,334 |
| Johns Hopkins Bloomberg School of Public Health | 80 | $872/Credit | $69,720 |
| The George Washington University | 45 | $1,750/Credit | $78,750 |
| UC Berkeley | 42 | $1,275/Credit | $51,072 |
| Dartmouth College | 56 | $1,324/Credit | $74,140 |