Online Cybersecurity Degrees & Programs
See what earning a cybersecurity degree online is like and find a list of this year's top-rated programs.
Sponsored
publicservicedegrees.org is supported in part by advertisements. Featured programs and school matching are for institutions that compensate us. This compensation will never influence our school rankings, in-depth guidebooks, or any other information or resources published on this site.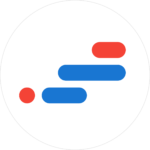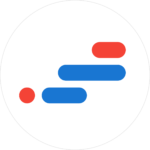 Best Online Cybersecurity Degree Programs in 2022
The number of online cybersecurity degree programs continues to rise, giving students a larger selection to choose from when entering the field. With such a wide range of education options, it's crucial for students to pick a program than has been thoroughly vetted. This includes careful examination of each school and program for affordability, flexibility, accreditation, and curriculum. We evaluated these and other key factors from colleges across the nation to create our list of this year's best online cybersecurity programs. See which schools stand above the rest in 2022.
About the ranking
Methodology for the STEPS Best Online Programs in 2022
Generate List of Eligible Schools and Programs
To be eligible for this ranking, schools were required to meet the following criteria based on government data provided by The Integrated Postsecondary Education Data System (IPEDS).
Institutional accreditation from an organization recognized by the U.S. Department of Education.
At least one program in subject area offered partially or fully online.
Assign Impact of Data Points
After generating the list of eligible schools, the STEPS data team then assigned weights and ranked schools based on a mix of affordability, support services, and online program availability. Online program availability and overall affordability received the heaviest weightings.
Online Program Availability
Number of online programs in subject area reported by school to the U.S. Department of Education. When unable to verify this number, a star-based system was used to signify the number of programs relative to peers.
Affordability
Cost:
Relative cost of attendance compared to peer schools on the list. Based on tuition and fees per academic year.
Students w/ Institutional Aid:
Percentage of students who receive financial aid from the school itself.
Support Services
Academic Counseling:
Existence of this service on campus or online.
Career Placement:
Existence of this service on campus or online.
About Our Data
All STEPS rankings use the latest official data available from The Integrated Postsecondary Education Data System (IPEDS). Most recent data pull: July 2021
What Cybersecurity Degrees Can You Get Online?
To better meet the needs of students and professionals, schools have created online curriculums for various degree levels. To get a better idea of what's available, check out the following chart for a solid overview.
Online Cybersecurity Degrees Overview


Credit Hours
Time to Complete
Career Opportunities
Certificate
12 to 18
One year full-time. Two to three years part-time.
• Computer programmer
• Database administrator
• Computer network architect
Associate
60
Two years full-time. Three to four years part-time.
• Web developer
• Computer support specialist
Bachelor's
120
Four years full-time. Five to six years part-time
• Information security analyst
• Network and computer systems administrator
• Computer systems analyst
Master's
35
Two years full-time. Three to four years part-time.
• Computer and information research scientist
• Information security analyst
• Postsecondary instructor
PhD
70
Three to four years full-time. Five to eight years part-time.
• University professor
• Security researcher
• Cybersecurity engineer
Online Certificates in Cybersecurity
Generally available at the graduate level, these online certificates are tailored for professionals already working in an information technology field who desire additional training in cybersecurity topics to enhance their professional career. Many of these programs are fully online and consist of about four courses that take one-to-three years to complete, depending on your personal study pace. These programs are widely available and are offered by a number of reputable institutions.
Online Associate Degrees in Cybersecurity
Consisting of approximately 60 credit hours, an associate degree in cybersecurity takes about two years to complete as a full-time student in a non-accelerated program. While many cybersecurity positions will require a bachelor's degree, the associate degree is still a great option for those who want to enter the workforce as quickly and affordably as possible. This experience is important because many jobs and certifications will require several years of relevant work experience, regardless of the degree you hold. Additionally, the associate degree is a perfect stepping stone to earning a bachelor's degree later on.
Online Bachelor's Degrees in Cybersecurity
For many careers in cybersecurity, a bachelor's degree is the minimum education requirement to begin working. While the curriculum will have many overlapping elements with other technology degrees like computer science, the program will go further in-depth on security topics, including cryptography, network security, operating system security, application security, cybersecurity forensics, and risk management. Students should expect to take four years of full-time study to complete this degree, however, many online cybersecurity programs have generous policies on providing college credit for learning at other institutions, work experience, and placement testing.
Online Master's Degrees in Cybersecurity
Typically requiring two years to complete, the online cybersecurity master's degree is the perfect opportunity for a professional already in information technology to specialize in cybersecurity. The master's program will teach advanced theory and strategies for protecting computer networks and electronic infrastructure from cyber-attacks. Upon graduation, students can expect to take on high level careers such as leaders of teams that test online cyber defenses or final development teams on cutting-edge security applications and programs.
Find out how earning a master's in cybersecurity online can take your career to the next level.
Online Doctoral Degrees in Cybersecurity
The highest degree in cybersecurity is the doctorate, with the PhD being the most popular. The curriculum focuses on research methodologies and theories, as well as the creation and implementation of strategic policy. With this high-level training, graduates will be well-prepared to take on leadership, innovation, or policy roles in intelligence, military, law enforcement, or private organizations. Students should expect to spend four-to-seven years, depending on dissertation completion time.
Ready to advance your career with an online doctoral degree? Learn more on our cybersecurity PhD programs page.
A Look into Earning Your Cybersecurity Degree Online
Online programs deliver course materials through various virtual methods. Students can participate in class as long as they have a computer and an internet connection. Some distance learning methods include video or audio lectures, online reading materials and online tests. To facilitate collaborative learning, some courses may have online chat sessions or forums held in real time to discuss the course material.
Compare this with a traditional, on-campus program where students physically travel to a classroom several days a week for lectures or computer lab instruction. Let's take a look at the different online course formats students can expect, as well as a few of the benefits of earning a cybersecurity degree online.
Course Format

Partially-Online
Partially online programs may sometimes be referred to as blended or hybrid programs and are comprised of both in-person and online elements. The number of courses available online will vary, but in most programs, the vast majority of courses can be completed 100% online, with a small handful of classes requiring on-campus visits.

Fully-Online
Fully online cybersecurity programs are the most convenient because they don't have any in-person requirements. Because there are no on-campus visits, students can complete all curriculum requirements from the location that is most convenient for them, such as their home or office.

Part-Time
Due to the self-paced nature of most online curriculums, being a part-time student has never been easier. Students typically have the option of taking just one course per term, allowing them the time and flexibility to fulfill other personal or professional obligations. Keep in mind this can significantly increase the length of time it will take to earn a degree.

Full-Time
Those who want to complete their degree or certificate in the advertised time frame should expect to take a full-time course load, which is usually three-to- five classes per semester. However, a full-time course load means it'll be much more difficult to work full-time or meet existing family obligations.
Delivery Mode

Asynchronous
Online degrees are convenient, largely because students can work on courses when they want, where they want, and how they want. The time in which the course is "taught" will be different from when the student "attends" class. However, students can expect regular deadlines to help keep them on track to completion.

Synchronous
The synchronous learning format requires students to be present for their online course at specific times. While students may still be able to take the class from anywhere and have some flexibility in when assignments are due, they will have to sign onto their computer at a specific time for live lectures or to interact with their classmates or professor.
Benefits of Online Programs
Advancements in technology have made distance learning far more available to the average student. There are many reasons for this proliferation, including the demand for flexible schedules that allow students to self-pace, learn, and attend class anytime and from anywhere. This allows students to continue working full-time or take care of family responsibilities while in school. Online learning may also accelerate time spent in a program and cut down on tuition cost.
Despite the benefits, online programs can also mean fewer programs and concentrations available, reduced ability to network and form connections with classmates, and a tremendous demand for self-discipline to stay on top of the coursework.
However, most students find that the advantages outweigh the disadvantages. Here are a few other great reasons to pursue this degree online:
Since much of what you will learn in an online cybersecurity program will have to do with computers anyway, working remotely from your computer is often an option already offered by many schools and programs.
Many certifications related to information technology can be obtained from training and materials available online, so distance learning is already built into the cybersecurity field, even without an online degree.
Online programs provide the flexibility to continue working while in school. This is valuable for cybersecurity professionals because most entry-level jobs, as well as the most prominent certification for cybersecurity professionals (the CISSP or Certified Information Systems Security Professional), require relevant professional experience for eligibility.
The biggest advantage of attending an online program is being able to self-pace, however, this requires a tremendous amount of self-discipline to stay on top of the course. An online degree will teach this trait, which is very useful for information security professionals as it requires continuous learning and training, often spurred by the individual's own initiative.
Despite the prevalence of online degrees, there can still be a stigma attached to graduating from an online program. Fortunately, this stigma has faded in the cybersecurity field due to the emphasis is placed on what an individual can do, not what they have done. So a degree means nothing if the person can't do the job. An online degree provides the basic foundation to make it easier for an information security analyst to obtain the skills and experience that will allow them to work in the cybersecurity field.
Are There On-Campus Requirements for Online Cybersecurity Programs?
Most online cybersecurity programs will be fully online, especially at the certificate and undergraduate levels. However, some graduates degrees, especially at the doctoral level, will have in-person requirements. For example, research seminars or residencies may be offered only on-campus. Some online doctoral programs that have an in-person seminar or residency research requirement may still allow the defense of the dissertation to take place online.
What Courses Should I Expect to Take?
The bachelor's program will be one of the more popular academic tracks available for those interested in an online cybersecurity degree. While each school will develop their own unique curriculum, students can expect to find the following online cybersecurity courses in most bachelor's level curriculums.
Introduction to Cybersecurity
Students will gain a basic understanding of the terminology and principles that will create the foundation for learning how to institute cybersecurity policies and plans within an organization.
Computer Forensics
Computer forensics teaches students the basics of investigating a computer breach. Students will learn how to determine who did what, when they did it, and how they did it. There will be instruction on how to gather and preserve evidence, as well as the legal considerations when conducting an investigation.
Software Engineering
A cybersecurity degree doesn't go too in-depth with respect to designing software, but this course will provide additional context for how software applications are developed within the cybersecurity world, including design and coding considerations.
Cloud and Web Computing Security
This course examines the security needs of web and cloud-based platforms, including security protocols, disaster recovery, and best practices. Techniques will be examined in both best case and practical scenarios, with the latter taking into account the human factor, which is often the weakest point in a security system.
Network Security
In addition to foundational knowledge concerning the various types of computer networks, students will also explore common types of network vulnerabilities, effective countermeasures, and specific policies and mitigation techniques to help protect networks from outside interference.
Cybersecurity Capstone Project
The capstone project provides an opportunity for the student to demonstrate knowledge in a practical manner. Specifically, students will prepare a report that reflects the design, implementation and analysis of an information security plan or initiative.
What are The Admission Requirements for a Cybersecurity Program?
Students interested in earning an online bachelor's degree in cybersecurity can expect to, at a minimum, meet the basic admissions requirements for all other students. This often includes providing the following:
Online application

Application fee

High school transcripts

Entrance exam scores, such as the SAT or ACT

Personal statement

Letters of recommendation
Due to the desire to attract students and in the interest of maximum flexibility, many schools offering online degrees will not require an application fee, personal statement, letters of recommendation, or entrance exam test scores. However, applicants may need to demonstrate proficiency and familiarity in the subject of information or computer technology, such as:
A prior degree in a technology field, such as an associate degree in computer science

Relevant professional experience

Upper level certification in an information technology subject

Completion of a minimum number of advanced college level technology related coursework, such as advanced computer programming, networking or computer security.
How are Online Cybersecurity Programs Accredited?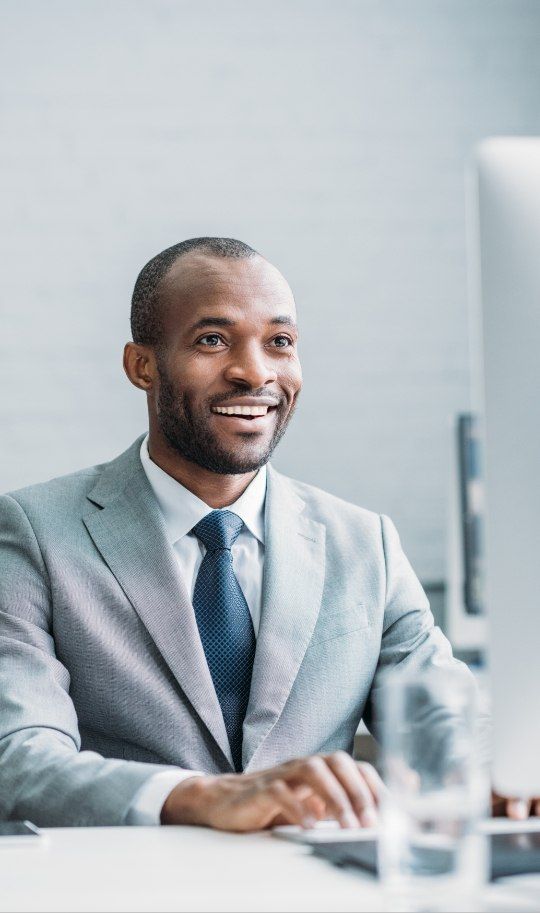 Accreditation serves as a method of confirming that the degree a student earns means something. Worded another way, it ensures a school's education meets certain minimum standards of a good, solid education.
There are two primary types of accreditation: institutional and programmatic. The former refers to the school itself being accredited, while the latter means the specific program within a school has been accredited.
Institutional accreditation can come from either a national or regional accred