Most Affordable Online Criminal Justice Degrees
Explore online criminal justice degrees from top colleges that have the flexibility and affordability you're looking for.
Sponsored
publicservicedegrees.org is supported in part by advertisements. Featured programs and school matching are for institutions that compensate us. This compensation will never influence our school rankings, in-depth guidebooks, or any other information or resources published on this site.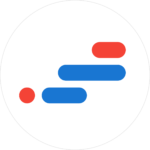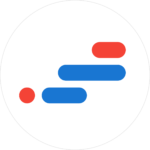 Working in the criminal justice system can be a highly rewarding career, whether it's protecting your community as a police officer, ensuring the smooth functioning of courtrooms as a court administrator, or pursuing one of many other occupations. Many jobs in this field require or benefit from a college education, and obtaining a degree in criminal justice provides specialized training and knowledge needed for these careers.
Due to the popularity of criminal justice degrees and the demand for flexible learning options, many schools are now offering them partially or fully online. To help students find quality programs that are affordable, we've compiled a list of accredited schools with the most affordable online criminal justice degree programs. Additionally, we provide tips for lowering the cost of your degree and an understanding of what factors impact the overall cost of your education.
Most Affordable Online Criminal Justice Degrees: 2024 Rankings

There are many factors you should consider when picking a criminal justice degree program, with cost likely being the most important (and often the deciding) factor. The following rankings of the most affordable accredited criminal justice degree programs can help you choose an affordable school without sacrificing things like flexibility, student support, and quality instruction. In creating our rankings list, we examined data from the Integrated Postsecondary Education Data System (IPEDS). Click the "About the ranking" button below to learn more about how we ranked our online criminal justice degree programs.
At the University of Tennessee Southern (UT Southern), students can increase their knowledge and hone their skills through the Master of Science in Criminal Justice degree. It's available entirely online in a synchronous format, which requires students to sign on at certain times during the week. Students can choose to complete the degree on a full- or part-time basis and have the option to choose from two different concentrations — Business or Homeland Security. Students studying full time can complete the degree in four semesters. Near the end of the program, students will be expected to complete both a capstone and applied research project. Admission requirements include a completed application, letter of intent, a bachelor's degree, an interview, previous college transcripts, and three letters of recommendation.
Program Highlights:
Master of Science in Criminal Justice
Credits: 36-37
Length: 4+ semesters
Cost: $10,200/year
Mode: Online (synchronous)
Accreditation: SACSCOC
Student-to-Faculty Ratio
13:1
NM State's Global Campus funnels relevant education and flexibility into its online Bachelor and Master of Criminal Justice degrees. Both programs balance theoretical inquiry with applied knowledge, so students can prepare for careers in fields like law enforcement, corrections, victim services, nonprofit organizations, and forensics. The graduate degree can be pursued on a part- or full-time basis with plenty of synchronous opportunities scheduled to allow students to interact with classmates and their professors if they so choose. Both degrees have scholarship opportunities for which students who live in New Mexico or out of state can apply. Topics discussed in both programs include ethics, research methods, law, and historical takes on past criminal justice systems.
Program Highlights:
Bachelor of Criminal Justice
Credits: 120
Length: 4 years
Cost: $395.40/credit
Mode: Online
Accreditation: HLC
Master of Criminal Justice
Credits: 36
Length: 1.5-2 years
Cost: $444.40/credit
Mode: Online
Accreditation: HLC
Student-to-Faculty Ratio
15:1
The University of Alabama at Birmingham provides two degrees in criminal justice — a Bachelor of Science and a Master of Science. Courses are available entirely online, though students can choose to take them in a hybrid or on-campus format if they so choose. Throughout the programs, students will be trained in corrections, criminology, forensic science, juvenile justice, law, policing, and computer forensics. During the final year of the bachelor's program, students will be set up with an internship at an agency such as the FBI, Naval Criminal Investigative Service, Drug Enforcement Agency, or the Jefferson County Family Court. Students continuing on with their graduate degree will be required to pursue a thesis track, which is better for students hoping to continue their education, or a non-thesis track, which is more geared toward working professionals.
Program Highlights:
Bachelor of Science in Criminal Justice
Credits: 120
Length: 4 years
Cost: $458/credit
Mode: Online
Accreditation: SACSCOC
Master of Science in Criminal Justice
Credits: 30-33
Length: 2 years
Cost: $555/credit
Mode: Online
Accreditation: SACSCOC
Student-to-Faculty Ratio
19:1
Student-to-Faculty Ratio
22:1
Student-to-Faculty Ratio
21:1
Student-to-Faculty Ratio
23:1
Student-to-Faculty Ratio
13:1
Student-to-Faculty Ratio
16:1
Student-to-Faculty Ratio
21:1
Student-to-Faculty Ratio
16:1
Student-to-Faculty Ratio
13:1
Student-to-Faculty Ratio
21:1