Best Online Doctorate in Psychology (PsyD) Programs in 2023
To be considered a psychologist, you must earn a doctoral degree in psychology. Accredited online PsyD programs afford students a high standard of education and clinical training, along with more convenience and lower potential costs compared to on-campus programs. Find the best schools and learn more about the online doctorate in psychology below.
Last Updated: 05/01/2023
Sponsored
publicservicedegrees.org is supported in part by advertisements. Featured programs and school matching are for institutions that compensate us. This compensation will never influence our school rankings, in-depth guidebooks, or any other information or resources published on this site.
2023's Best Online PsyD Program
When embarking on the search for an online PsyD program, it is vital to select one that aligns with your academic and professional objectives. To assist with this process, we have assessed online PsyD programs across the nation, considering factors such as affordability, student services, and the availability of online classes. See which school earned top honors for the 2023 school year.
About the ranking
Methodology for the STEPS Best Online Programs in 2022
Generate List of Eligible Schools and Programs
To be eligible for this ranking, schools were required to meet the following criteria based on government data provided by The Integrated Postsecondary Education Data System (IPEDS).
Institutional accreditation from an organization recognized by the U.S. Department of Education.
At least one program in subject area offered partially or fully online.
Assign Impact of Data Points
After generating the list of eligible schools, the STEPS data team then assigned weights and ranked schools based on a mix of affordability, support services, and online program availability. Online program availability and overall affordability received the heaviest weightings.
Online Program Availability
Number of online programs in subject area reported by school to the U.S. Department of Education. When unable to verify this number, a star-based system was used to signify the number of programs relative to peers.
Affordability
Cost:
Relative cost of attendance compared to peer schools on the list. Based on tuition and fees per academic year.
Students w/ Institutional Aid:
Percentage of students who receive financial aid from the school itself.
Support Services
Academic Counseling:
Existence of this service on campus or online.
Career Placement:
Existence of this service on campus or online.
About Our Data
All STEPS rankings use the latest official data available from The Integrated Postsecondary Education Data System (IPEDS). Most recent data pull: July 2021
Total online programs: 6
Student-to- Faculty Ratio
15:1
Institutional Financial Aid
97%
Programs that might interest you: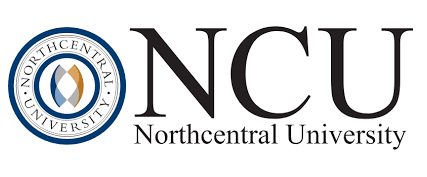 Earn a doctorate that fits your busy schedule through Northcentral University's flexible online psychology doctoral degree program. Customize your doctorate with 8 unique psychology specializations. New start dates every week. Request more information and take the next step in your psychology education and career.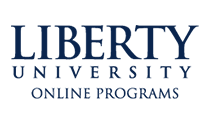 Deepen your knowledge of human behavior from a biblical worldview in Liberty University's online psychology doctoral degree program. 100% online, fully accredited, and transfer friendly. Military tuition discounts and other financial aid available. Request more information today.
Sponsored
publicservicedegrees.org is supported in part by advertisements. Featured programs and school matching are for institutions that compensate us. This compensation will never influence our school rankings, in-depth guidebooks, or any other information or resources published on this site.
Explore Top-Rated Traditional & Online PsyD Programs in Popular States
Learning Objectives and Format for Online PsyD Programs
Online PsyD programs provide students with various options for completing their degree. Students can opt for full-time or part-time study tracks. While full-time options can lead to a quicker path to obtaining the degree, part-time options can also be advantageous, allowing students more time to balance work and family obligations while pursuing their education.
Online PsyD programs vary in their format and may require different levels of on-campus attendance. Some programs offer all coursework online, eliminating the need for online students to visit the campus. Others may require some in-person attendance, with most coursework completed online. Some programs mandate several in-person visits to the campus for "intensives" or "residencies," where students engage in close collaboration with professors and peers over a weekend or weeklong event. Additionally, programs may require students to attend campus for their dissertation defense or the final capstone presentation.
With the range of options available, it's crucial to examine each potential school carefully to determine if their approach to education aligns with your learning style. Depending on the path chosen, students can expect to complete their Doctor of Psychology online degree in approximately five years.
What Do You Learn in an Accredited Online PsyD Program?
PsyD programs teach students the clinical and counseling skills to work one-on-one with individuals or to work with groups, communities, couples, families, and more. Specializing is common, with students opting to focus their studies in areas like sports psychology, industrial-organizational psychology, or criminal justice, to name just a few. Though graduates do have a firm grasp of the research and methodology that goes into the best evidence-based practices, they focus more on the day-to-day work of treating others.
Those who graduate from an online psychology doctorate program can expect to demonstrate the following:
A deep understanding and acceptance of diverse cultures, community standards, beliefs and morals, and personal backgrounds.
An ethical approach to all aspects of the field, whether working with clients or colleagues.
Leadership skills, whether while working with peers in a clinical setting or handling a crisis in a broader community.
Ability to use their psychology expertise to further evidence-based methods and techniques, as well as potential research.
An ability to perform their day-to-day work in such a way that individuals and groups of people reach the comfort, satisfaction, change, or other goals they seek.
Example Coursework in an Online Psychology Doctorate Program
Students pursuing an online doctorate in psychology will typically have a wide range of courses to choose from, particularly during the second and third years, when they start to take more specialized electives that align with their chosen specialization. However, most online PsyD programs typically have a core set of courses that appear across many programs. Learn more about these common courses below.
Theories of Psychotherapy
This course looks at the clinical techniques and interventions in various psychotherapy issues, with a good grasp of historical context and today's appropriate applications. Students will also look at underlying assumptions and current research, among other points.
Psychological Testing
This course looks at the various testing, assessment, and evaluation methods available to psychologists. Students learn to use the available testing options, assess the results and form a treatment plan. They might also learn how to "think outside the box" and create their own testing within the bounds of evidence-based practice.
Ethics of Professional Practice
Based on the current APA Ethical Principles of Psychologists and Code of Conduct, this course delves into ethical questions when dealing with clients, as well as the legal ramifications of various decision-making processes.
Doctoral Practicum
Depending upon the state, this could be a few thousand hours of experience necessary to complete the doctoral degree. In addition, students might also be required to complete an internship.
Best Evidence-Based Practices
Students begin with a historical overview of evidence-based practices, then learn to incorporate a variety of factors into their own pursuit of good practice, including research, clinical expertise, and patient preferences.
Dissertation or Capstone Seminar
This course provides an opportunity for students to focus on their capstone or dissertation project, including time to flesh out their outline, research methods, and result expectations.
Online PsyD Degree: Typical Graduation Requirements
Capstone Project. This project often takes up at least one year of the program, possibly more. The goal is to create a project that demonstrates the knowledge a student has gained, as well as how they plan to use that knowledge to further the field and assist their clients or patients.
Dissertation. This is the creation of an original body of research; it is much more common among those who pursue the PhD, but many PsyD programs require it as well. Just like the capstone project, the dissertation can take several years to complete, though programs only require the completion of one or the other.
Practicum. Some programs require students to demonstrate what they have earned through a series of practicums or fieldwork. Some programs will allow this requirement to be met at the place where the student already works, thus making it easier to handle this particular necessity.
In-Person Residencies. Also known as intensives, these are occasional visits to campus, often for only a few days or a week at a time, where students meet with their professor and peers. Some of these residencies double as practicums; others are used for creating capstone project outlines or engaging in specific lectures or presentations.
How to Find APA Accredited PsyD Programs Online
Students should seek out programs with accreditation to not only ensure the program meets quality standards but also to confirm it will be accepted for the purpose of licensure. PsyD programs are accredited by the American Psychological Association (APA). However, the APA does not currently accredit fully-online programs, only those that are offered on campus or have some online elements. In lieu of APA accreditation, students should check to make sure potential schools is initially accredited by an organization recognized by the U.S. Department of Education.
Not sure how to figure out if an online PsyD program is accredited? Here are a few tips:
Start with this list from the APA.
Contact the school's psychology department for specific details accreditation.
Can You Enroll in Online PsyD Programs Without a Master's Degree or Taking the GRE?
Master's Degree Requirement
Most online PsyD programs require a master's degree in psychology or a related field in order to apply. However, there are some colleges, such as Meridian University and Capella University that allow entrance with a bachelor's degree. Bachelor's-entry may be required to take additional coursework.
GRE Requirement
While many schools request Graduate Record Examination (GRE) scores as part of the admissions process, several do not. These schools may choose to focus on factors such as work experience, volunteerism, undergraduate grades, and other relevant metrics to make a final decision on admissions.
Other Common Admissions Criteria for Online PsyD Programs
Submitted Application and Application Fee. This will be a typical application that requests pertinent information the school needs about you. Some schools also charge application fees.
Resume. Many programs require a certain amount of work experience for an aspiring student to be considered for the program.
Letters of Recommendation. These vitally important documents help prove that you can provide a positive contribution to the field. Most schools require at least two letters.
Personal Statement. This is an opportunity to tell the admissions committee why you are a great candidate for the program, as well as what you will do with your PsyD when you graduate.
Online Doctorate in Psychology Comparison: PhD vs. PsyD
While there is overlap between the PsyD and PhD programs in psychology, several key differences set them apart. The PhD program is an excellent fit for students who aspire to pursue research or academia after graduation, requiring a focus on research-oriented and statistics courses. In contrast, the PsyD program places greater emphasis on the clinical setting, preparing students to work closely with clients and potentially specialize in a particular clinical area, rather than pursuing research or academia.
Choose the PsyD if …
1
You plan to work closely with clients in a variety of clinical settings.
2
Your goal is to work with individuals, families, or groups, and you feel your best work will be done one-on-one with those individuals.
3
You want a faster route to becoming a psychologist, so you can begin working with clients as soon as possible.
Choose the PhD if …
1
You plan to go into a research-oriented field.
2
You might have aspirations for other aspects of the psychology field beyond clinical work, such as research or teaching.
3
You don't mind taking a bit more time in school for those statistics and research-oriented courses.
Does the PhD sound like the better choice for you? Learn more about earning your online PhD in psychology.
Career Paths After Earning Your PsyD Online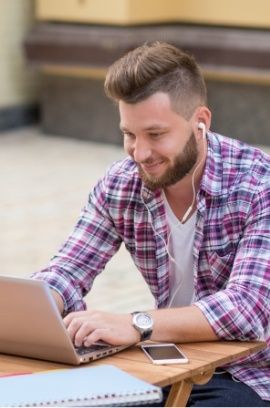 In most cases, those who pursue the PsyD intend to enter a career that allows them to work in clinical practice, working one-on-one with individuals or with groups. Some of those careers include school psychologist, clinical psychologist, and counseling psychologist.
The job outlook for psychologists is quite good. According to the Bureau of Labor Statistics, job growth for clinical, counseling and school psychologists is projected to be 14 percent from 2016 to 2026, which is faster than average. Those who have even more specialized education under their belt, such as those in rehabilitation psychology, might see even greater gains in job growth in the coming years.
Learn more about career paths for PsyD grads on our What Can You Do with a Psychology Degree? page.
Common Specializations in Online PsyD Programs
Students with a clear career path in mind may want to consider pursuing a specialization within the field of psychology. Specializations allow students to focus their studies on a particular discipline or area of interest within psychology. However, it's important to choose a specialization carefully, as knowledge and skills developed in one area of psychology may not always be applicable to others. For example, being well-versed in health and wellness may not translate well if a student chooses to move into a field like criminal justice. Let's take a look at some of the more popular options.
Criminology and Justice Studies
This specialization prepares students to apply the theories and concepts of psychology to the world of crime, punishment, criminal justice, and corrections. Students learn to use psychological principles to examine the current state of affairs in the justice system and come up with workable solutions that benefit the accused, the victims, those in the periphery of the situation, and the system itself.
Health and Wellness Psychology
Many who graduate with this specialty wind up working in organizations, business, and government, where they use their expertise to improve nutrition, exercise, and other points of work-life balance. The goal is to help employees thrive, and thus boost the morale and overall wellness of the group, as well as the organization as a whole.
Sports Psychology
The psychology of sports has many layers, and students in this specialization learn how to use psychological principles in human development, coaching, mind-body wellness, performance, self-mastery and more. Graduates should be prepared to work with individuals, groups, and teams to help them perfect the attitudes and techniques that send them to the top of their game.
Clinical Psychology
Students in this concentration will become well-versed in psychopathology, and what it takes to identify and treat mental health problems and similar issues. In comparison to some other specializations, this one often consists of more research into clinical and mental disorders. The end goal is to prepare students to work with a variety of clients who need one-on-one or group therapy.
School Psychology
A very popular specialization, school psychology under the PsyD program looks to teach students how to assist children within the academic setting. Students learn to assess cognitive and developmental growth, spot problems such as learning disabilities, and help teachers and administrators understand how best to help those students who need extra attention or accommodations.