Top Online Education & Teaching Degree Programs in 2023
Explore top schools, learn the ins and outs of online learning, and learn what it takes to earn your education and teaching degree today.
Sponsored
publicservicedegrees.org is supported in part by advertisements. Featured programs and school matching are for institutions that compensate us. This compensation will never influence our school rankings, in-depth guidebooks, or any other information or resources published on this site.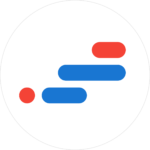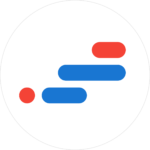 Top Schools for Online Education & Teaching Degrees: 2023
Choosing the right online degree program is critical, particularly in the field of education and teaching. It is important to select a program that provides convenient online coursework and enables students to acquire vital face-to-face skills without compromising quality or cost. The following college rankings can assist in this process, with institutions on our list scoring high marks in essential areas such as accreditation, affordability, online degree options, and student support. Review each school below to determine if they offer the online education or teaching program that meets your requirements.
How Does an Online Degree in Education Work?
Online degrees in education are becoming increasingly popular because they lend themselves well to distance learning formats. The vast majority of topics covered in these programs can be effectively taught through live and pre-recorded lectures, online forums and chat features, innovative assignments that harness educational technology, and papers that can be submitted and graded via email. Most online degrees in education can be completed entirely online, with the exception of any student teaching and internship requirements. While some associate, master's, and doctoral programs may not require any in-person components, such requirements are more common at the bachelor's level.
When researching a potential online education degree, there are several factors to consider. If you already have a busy personal or professional life, it's important to determine whether the program offers asynchronous or synchronous delivery. Asynchronous programs enable you to watch pre-recorded lectures and complete assignments at your convenience, whereas synchronous degrees require you to log in at specific times. It's also worth considering whether you prefer a part-time, full-time, or accelerated program. Part-time programs usually benefit working students, while accelerated paths appeal to learners who want to earn their degree and begin working more quickly.
And don't forget about student teaching. While there may be an online component to it, you'll need to log hours in the classroom, too. Read our Student Teaching Survival Guide to learn more about your final step from degree to career.
What You Learn: Online Education & Teaching Degrees
Because online education and teaching degrees covers a wide range of topics, what you learn depends largely on your degree level and concentration. Students enrolled in a general education associate degree will take different courses than the learner working towards an EdD in curriculum development and instruction. That being said, many education and teaching programs at all levels include courses on the following topics:
FAQs for Earning Teaching & Education Degrees Online
Earning an education or teaching degree online requires significant preparation prior to entering the program, a commitment to academic excellence while enrolled, and a solid plan for pursuing a career after graduation. With so many factors contributing to success, you may have numerous general or specific questions about the journey from matriculation to graduation. Rest assured that you are not alone. We consulted with students to determine what they want to know about the process, and our experts provided informed answers to their inquiries.
Which Education or Teaching Degrees Can I Earn Online?
Education and teaching degrees exist both partially and fully online, making it possible for you to find a program that works with your life. These degrees can be found at every level as well, meaning you can go from an associate degree to a Ph.D. with minimal visits to campus. Keep reading to learn about the variety of programs available.