Best Online School Psychology Master's Programs in 2023
Explore top-rated schools, dig into the curriculum, and see where an online master's in school psychology can take you.
Sponsored
publicservicedegrees.org is supported in part by advertisements. Featured programs and school matching are for institutions that compensate us. This compensation will never influence our school rankings, in-depth guidebooks, or any other information or resources published on this site.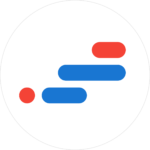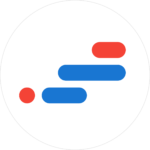 Pursuing a degree and career in school psychology can be one of the most effective ways to assist students with academic or behavioral difficulties and to enhance the education system. To become a school psychologist or to work in a comparable position, an advanced graduate education is required. Online master's programs in school psychology provide a flexible and often more cost-effective option to acquire the fundamental skills and knowledge needed to succeed in this gratifying field.
This guide provides everything you need to know about pursuing a master's in school psychology online, including a list of top-rated accredited programs, application expectations, career prospects, and salary information.
Top Online Psychology Master's Programs in 2023
The following rankings offer a concise overview of the top online school psychology master's programs available. While numerous excellent campus-based programs exist, only two programs with online components have gained recognition due to their accreditation, adaptability, and cost-effectiveness. Consider if either of these programs is suitable for you.
About the ranking
Methodology for the STEPS Best Online Programs in 2022
Generate List of Eligible Schools and Programs
To be eligible for this ranking, schools were required to meet the following criteria based on government data provided by The Integrated Postsecondary Education Data System (IPEDS).
Institutional accreditation from an organization recognized by the U.S. Department of Education.
At least one program in subject area offered partially or fully online.
Assign Impact of Data Points
After generating the list of eligible schools, the STEPS data team then assigned weights and ranked schools based on a mix of affordability, support services, and online program availability. Online program availability and overall affordability received the heaviest weightings.
Online Program Availability
Number of online programs in subject area reported by school to the U.S. Department of Education. When unable to verify this number, a star-based system was used to signify the number of programs relative to peers.
Affordability
Cost:
Relative cost of attendance compared to peer schools on the list. Based on tuition and fees per academic year.
Students w/ Institutional Aid:
Percentage of students who receive financial aid from the school itself.
Support Services
Academic Counseling:
Existence of this service on campus or online.
Career Placement:
Existence of this service on campus or online.
About Our Data
All STEPS rankings use the latest official data available from The Integrated Postsecondary Education Data System (IPEDS). Most recent data pull: July 2021
Total online programs: 1
Student-to- Faculty Ratio
20:1
Institutional Financial Aid
65%
Total online programs: 1
Student-to- Faculty Ratio
19:1
Institutional Financial Aid
20%
What You'll Study in an Online School Psychology Master's Program
Although the mandatory curricula of school psychology master's programs vary depending on the school, expect to receive instruction in educational and psychological theories, intervention methods, leadership skills, cultural sensitivity, and student evaluation techniques. In addition, you will develop robust interpersonal skills to prepare for working directly with students, parents, faculty members, and other educational professionals. Professionals with graduate-level training in school psychology become team players who work collaboratively to support student success both within and outside of school while enhancing educational practices and school policies.
Common Classes in Online School Psychology Master's Programs
Every school offers foundational coursework reflecting the research and strengths of its faculty members. In this way, every school psychology master's program online is different. Check your prospective schools' curricula to determine what they offer. Below are some course descriptions of common classes for a master's in school psychology:
Multicultural Counseling in School Settings
This course helps learners recognize how a person's cultural background, ethnicity, sexual orientation, and gender affect their psychological development and behaviors. It covers the development of children and young adults, how life histories affect educational progress, and how counselors can best serve students in school settings.
Leadership and Advocacy as Counselors
School counselors often serve as leaders in student success efforts, which means knowing how to work with students, parents, faculty, and others. In this class, students learn how to advocate on behalf of students, communicate with school administrators, and make the most out of professional relationships with local community agencies.
Counseling Theories in School Settings
This class presents an in-depth analysis of various psychotherapy and counseling theories, including the most frequently used treatments in school settings. It also helps prepare for work with clients of diverse backgrounds based on strategies for selecting the best counseling intervention.
School Counseling Ethics and Legal Issues
Faculty help master's students examine the latest issues and best ethical practices in the field. The class also covers how school counselors function in relation to other professionals in school settings. Students learn the legal history of the field, ethical standards, and negative trends.
Intervention and Assessment in Education
This class covers the history of intervention techniques used in the field, including the necessary procedures, collaborative methods, and referral systems involved in intervention and assessment strategies. Students also learn to assess special needs and develop intervention plans for those with learning disabilities and behavioral issues.
Accreditation for Online School Psychology Master's Programs
Accreditation guarantees that any institution you choose to attend for your master's in school psychology program will furnish you with valuable education and certification to advance your career. Respected higher education institutions hold either regional or national accreditation. Regional accreditation, which is considered the standard of excellence, is typically granted to academically-oriented schools that offer a wide variety of degrees. National accreditation is usually given to career-focused institutions, such as vocational or trade schools, that offer fewer programs and a limited range of credentials.
Some departments or programs have additional accreditation specific to that field, known as programmatic accreditation. For school psychology, a degree program should hold programmatic accreditation from the National Association of School Psychologists (NASP) or the Council for Accreditation of Counseling and Related Educational Programs (CACREP).
FAQs About Earning Your School Psychology Master's Online
How long does it take to complete a master's degree in school psychology online?
The graduation prerequisites for online master's programs in school psychology differ among universities. Students can anticipate requirements of 30-48 credit hours, as well as an internship and/or practicum with supervised hours. Full-time students can usually finish the program in two years, while part-time learners may take three to four years. For some students, the internship and hands-on training aspect of the degree can extend the completion time. If feasible, it is recommended to fulfill all degree requirements consecutively and adhere to the recommended course and requirements sequence provided by the school.
How much do online school psychology degrees cost at the master's level?
While a master's in school psychology online is only a two-year commitment, it still poses a significant financial hurdle for many students. Watch for programs offering excellent financial aid or funding opportunities. Some colleges and universities offer graduate student assistantships for your department or school as an assistant teacher or office worker in exchange for a stipend and/or free tuition. These programs are rare at the master's level, especially for online programs, but they are worth exploring. Below is a look at what to expect in terms of total tuition cost for a school psychology master's program online.
What are the admissions requirements for online master's school psychology degrees?
The admission criteria for online master's in school psychology programs are similar to other Master of Arts programs in the humanities and social sciences. Unless stated otherwise, having an undergraduate degree in a particular field is not required to be considered for a master's in school psychology online. If you hold a degree in an unrelated field, use your personal statement and writing sample (if required) to demonstrate your relevant skills, interests, and potential for success in a school psychology master's program. Most schools require the following for application:
Competitive GPA (usually 3.0 or higher)
Writing sample
Personal statement
Current resume or CV
Admissions interview
GRE scores (in some cases)
Letters of recommendation
Relevant work or volunteer experience
Can I earn my school psychology master's completely online?
Online master's in school psychology programs typically require in-person training opportunities for graduation. These requirements are often listed under course titles such as Practicum in Counselor Supervision, Field Experience, and Internships. These essential components give real-world experience in school counseling and classroom scenarios. These hands-on requirements also allow you to work with teachers, parents, school employees, and community agencies associated with school systems.
Do I need to take the GRE to get into an online school psychology master's program?
GRE requirements for master's in school psychology online programs vary among schools. Some programs require applicants to submit GRE scores while others make it optional. If you have a less than desirable undergraduate GPA, some school psychology master's programs encourage submission of GRE scores as a supplemental component to bolster the strength of the application.
Will I learn the same skills in an online school psychology program as an on-campus program?
A master's in school psychology online prepares you for a career just as well as a traditional on-campus program. While remote learning presents challenges for some students, the quality of education offered is the same as with in-person learning.
Earning your master's in school psychology online may take more planning ahead and time management than you might be used to. You'll need to hold yourself accountable for keeping up with coursework, which can be challenging when not meeting regularly in a physical classroom. Acquiring the knowledge needed comes from completing the assigned readings and homework and staying in regular contact with your professor.
Can I become a school psychologist with a master's degree?
A master's degree is a foundational component of becoming a licensed school psychologist. You'll also need to meet your state's requirements to become a psychologist in a public school system. Some states require you to earn a specialist degree (like an EdS) or a doctoral degree as well as earn national NCSP certification. Other requirements include completing the requisite hours of supervised internship experience and passing a school psychologist exam such as the Praxis II exam.
You can learn more about licensing requirements in your state from the National Association of School Psychology.
What Can You Do with a Master's in School Psychology?
According to the National Association of School Psychologists, about 81% of school psychologists work in public school systems. According to the Bureau of Labor Statistics, school psychologists make an annual median wage of $78,200. Employment growth depends greatly on the specific position, but school psychologists can expect a 3% job growth by 2029.
Options beyond work in public schools include colleges and universities, clinics, hospitals, and community agencies. Specific, potential careers to consider after earning a master's in school psychology include:
School and Career CounselorsProfessionals with a master's in school psychology are valuable school employees as counselors. Their psychology-focused training, along with extensive higher education experience can position them to provide supportive advice regarding completing academic programs and pursuing careers.
Health Educators and Community Health WorkersThese educators promote wellness for individuals and groups in their communities. Professionals with training in psychology can serve important roles in serving particular populations, especially when it comes to general counseling for younger adults and students. Some employers require a Certified Health Education Specialist (CHES) credential.
High School Teachers Professionals attending a school psychology master's program online also make great high school teachers. Specific requirements vary by state, and public school teachers need to possess state-issued certification or a teaching license, which comes by passing the Praxis exam.
Special Education TeachersWith training in psychology and counseling, some professionals with a master's degree in school psychology make excellent special education teachers. This is especially true if you've spent time studying learning disabilities, academic problems, and behavioral issues. Public school positions require state licensure, while private employers often do not.
Instructional CoordinatorsIf you have excellent problem-solving skills and a drive to improve education at all levels, a career as an instructional coordinator could be a great fit. Coordinators looking to work in a public school system might need a state-issued license, but this is not always the case.