Guide to Earning Your Master's (MPH) in Epidemiology Online
Get answers to key questions, find top-ranked accredited schools, and start your journey towards earning your master's in epidemiology online.
Sponsored
publicservicedegrees.org is supported in part by advertisements. Featured programs and school matching are for institutions that compensate us. This compensation will never influence our school rankings, in-depth guidebooks, or any other information or resources published on this site.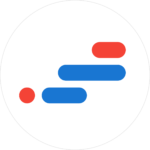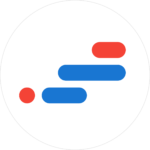 Pursuing a career in epidemiology or related fields focused on studying and preventing the spread of diseases can be facilitated by obtaining a master's degree in epidemiology online. With the ongoing pandemic and the potential for new diseases to emerge, the demand for epidemiologists is increasing. Pursuing an online master's degree in epidemiology can provide a flexible and cost-effective path towards achieving this career goal.
According to the U.S. Bureau of Labor Statistics, the 10-year growth rate for epidemiologists is 5%, which is above the national average for all occupations. Median pay is also quite high at $77,990 as of May 2019.
Earning a Master of Public Health (MPH) degree with a focus on epidemiology is the most direct way to enter the in-demand field of epidemiology. Thankfully, a growing number of accredited universities now offer online MPH epidemiology programs, making it easier to pursue this career path. This guide aims to provide an overview of the experience of obtaining a master's degree in epidemiology online, present a list of top accredited schools offering such programs, and provide other useful information.
2024's Best Online MPH Epidemiology Programs
As the demand for epidemiologists continues to rise, many universities now offer MPH epidemiology online degrees. However, not all programs are created equal, and some provide better value than others. Here are five universities that stand out in terms of quality and flexibility of their MPH epidemiology online programs.
Texas A&M's innovative Master of Public Health program offers cross-disciplinary classes, so the students can learn relevant practical skills reagarding health issues a variety of populations and communities face. Graduates will be prepared to solve real-world problems while gaining a better understanding of the determinants of health, applied methods, epidemiology of diseases, policy and ethics, and interventions. Students can choose from six concentrations; Environmental Health, Epidemiology, Health Policy and Management, Health Promotion and Community Health Sciences, Occupational Safety and Health, and Biostatistics. The curriculum covers a variety of topics including investigation, assessment and intervention, research, and more. Each student must complete a field practicum and a capstone project.
Program Highlights:
Master of Public Health in Epidemiology
Credits: 45
Length: 2 years
Cost: $7,696 per year (Resident); $15,492 per year (Nonresident)
Mode: 100% online
Accreditation: CEPH
Student-to-Faculty Ratio
19:1
Kent State University's online Master of Public Health program is dedicated to high educational standards and working to improve public health through education, research, and policy. Graduates are prepared to be more effective and influential public health professionals. The Master of Public Health Program also promote real-world experience. The curriculum offers the theoretical tools and frameworks students need to make a difference in public health in their future career. Students choose from one of three specializations: epidemiology, health policy and management, and social and behavioral sciences. Each student will take the same set of six core courses, then four or five courses that are specific to their chosen specialization. The program culminates with a participation in a practicum course, and it is delivered online with flexibility to accommodate students' schedules.
Program Highlights:
Master of Public Health
Credits: 46
Length: 2 years
Cost: $695 per credit hour (In state); $705 per credit hour (Out of state)
Mode: Online
Accreditation: CEPH and ASPPH
Student-to-Faculty Ratio
19:1
The Master of Public Health concentration in Epidemiologic and Biostatistical Methods for Public Health and Clinical Research at Johns Hopkins University is designed for students with quantitative backgrounds who wish to pursue a future career or advanced education in epidemiologic study design and statistical data analysis. Students will have an opportunity to participate in the design, conduct and analysis of research studies in public health and put those concepts into practice. Students who have already worked in a particular substantive area and have specific research questions will be best suited for this concentration. This curriculum allows students to outline lectures, participate in research-in-progress seminars, and articulate an appropriate hypothesis, study design, and data set.They'll summarize findings in a written research report as the MPH Capstone project and participate in a 100-hour practicum experience.
Program Highlights:
Master of Public Health concentration in Epidemiologic and Biostatistical Methods for Public Health and Clinical Research
Credits: 80
Length: 2-3 years
Cost: $1,321 per credit (Part time)
Mode: Online
Accreditation: CEPH
Student-to-Faculty Ratio
6:1
Student-to-Faculty Ratio
13:1
Student-to-Faculty Ratio
6:1
What You'll Study in an Epidemiology MPH Online Degree Program
Enrolling in a master's in epidemiology online degree program prepares you for almost any role within the field. After graduating, students can work in practice-based or research-based positions. To provide this professional flexibility, courses cover topics such as:
Chronic diseases
Infectious diseases
Data analysis and management
Biostatistics
Strategies for disease prevention and treatment
Students also apply their knowledge through a practicum, which often provides opportunities for developing a plan to address an actual public health issue. This allows students to demonstrate the knowledge and skills learned in their online epidemiology degree program.
Core Classes in Online Epidemiology MPH Degree Programs
Most programs leading to an epidemiology degree have two types of courses. The first includes core classes in public health optics. The second type is epidemiology specific. The five sample classes below give an idea of the types of courses to expect.
Foundations in Public Health
This course introduces the basic tenants of public health and the U.S. healthcare system. Students also learn about principles affecting how public health is run. These include social justice, human rights, racism, and public health programs throughout history.
Introduction to Biostatistics
Critical data analysis is key for anyone wanting a career in public health and epidemiology. This class introduces the fundamentals of statistical methods and interpretation and covers descriptive statistics, regression, and correlation.
Qualitative Data and Mixed Methods Analysis
Qualitative data is collected through direct observation and sampling methods like questionnaires and interviews. This course is designed to introduce students to the process of analyzing qualitative data and managing it alongside quantitative data in a mixed-method analysis.
Ethical and Regulatory Issues in Human Research
Research on humans helps gain an understanding of the common biological processes and health problems people encounter. This class explains the ethical and regulatory considerations when designing and conducting research involving individuals.
Practicum
To gain a better understanding of knowledge and skills learned in the classroom, students complete a practicum to demonstrate application of these concepts to issues in public health.
What Can You Do with a Master's in Epidemiology?
Obtaining an MPH degree in epidemiology can lead to a range of career opportunities in the public health, healthcare, and medical fiel