Inside Look at Top Online Forensic Psychology Degrees in 2024
From a list of top schools to info about accreditation and career paths, learn everything you need to know about earning your forensic psychology degree online.
Sponsored
publicservicedegrees.org is supported in part by advertisements. Featured programs and school matching are for institutions that compensate us. This compensation will never influence our school rankings, in-depth guidebooks, or any other information or resources published on this site.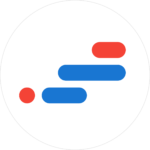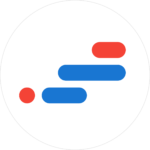 An online degree in forensic psychology blends knowledge of human behavior with the legal system. These degree programs are offered at both the undergraduate and graduate levels, as well as through certificate programs. Pursuing an online degree in forensic psychology can open up many fulfilling career opportunities, regardless of whether you wish to become a licensed psychologist with a doctorate or pursue an alternate path. By pursuing an online degree, you can enjoy the benefits of affordability and flexibility while exploring the intriguing field of forensic psychology.
Best Online Forensic Psychology Degrees in 2024
If you're interested in a career in forensic psychology and considering pursuing a degree, you'll find many schools and programs available. However, selecting the ideal school may be more complex than you expect depending on your academic and professional objectives. To aid in your search, we've identified this year's best colleges with online forensic psychology degree programs. See if one of the programs below is a good fit.
For students seeking a career that combines psychology with law enforcement, an MA in Forensic Psychology from the University of North Dakota may be a good fit. This fully online accredited master's program is designed for students interested in the intersection of psychology and the law. Once enrolled, students delve into specialized psychology and the finer points of the legal system. The program includes supervised fieldwork and independent research for degree credit. Applicants need an accredited undergraduate degree and a GPA of 3.0 or higher; working professionals are strongly encouraged to apply, as the program's flexibility accommodates busy schedules.
Program Highlights:
MA in Forensic Psychology
Credits: 30
Length: 2 years
Cost: $498.45/credit
Mode: Online
Accreditation: HLC
Student-to-Faculty Ratio
17:1
The Bachelor of Science (BS) in Forensic Psychology at Columbia College can be completed fully online or at the campus in Columbia, South Carolina. Students are required to complete 46 major-specific credits in forensic psychology, as well as general educational requirements--some of which may transfer from previous college programs, including community college. Students in the online program benefit from a variety of start dates throughout the year, while those studying in person choose from two start dates each year. Students apply online; letters of recommendation and standardized test scores are optional.
Program Highlights:
Bachelor of Science in Forensic Psychology
Credits: 120
Length: Varies
Cost: $395/credit (online); $690/credit (in person)
Mode: Online, In person
Accreditation: SACSCOC
Student-to-Faculty Ratio
11:1
Maryville University offers an undergraduate degree in Forensic Psychology that's available fully online. Students in this program are expected to complete courses in three core areas: psychology, criminal justice, and a social science research sequence in which they learn advanced research methodology. Students also complete a three-credit internship to gain real-world experience in a personalized setting and choose electives to customize their degree. While students traditionally complete the program in four years, those with transfer credits may be able to earn their degree in just two years. Prospective students must apply online; financial aid may be available. Some credits may be transferred toward a master's degree through the Early Access program.
Program Highlights:
Online Forensic Psychology Bachelor's Degree
Credits: 128
Length: 4 years
Cost: $525/credit
Mode: Online
Accreditation: HLC
Student-to-Faculty Ratio
13:1
Student-to-Faculty Ratio
18:1
Student-to-Faculty Ratio
12:1
Student-to-Faculty Ratio
13:1
Getting Familiar with Online Forensic Psychology Degrees
Online forensic psychology programs can vary in their course offerings and requirements for in-person attendance, catering to both students and working professionals. Those pursuing a bachelor's degree in forensic psychology can expect to gain a solid understanding of the subject as well as a well-rounded general education.
For those seeking an online master's degree in forensic psychology, the learning experience is similar to that of a bachelor's degree program. However, the coursework tends to be more specialized and covers advanced topics like research methods and complex forensic practice techniques.
Students pursuing an online doctorate in forensic psychology should be aware that some programs may not be entirely online and may have in-person requirements, such as seminars, research, or clinical practicum. The program's primary focus may involve preparing students to conduct assessments, research design, and data analysis.
Types of Forensic Psychology Online Degrees
Given the popularity of the psychology field, many schools with online programs offer a forensic psychology concentration, degree, or certificate option. Here's a quick rundown of some common forensic psychology degrees available online to help you decide which choice is right for you.
Online Bachelor's Degrees in Forensic Psychology
The bachelor's degree pathway is ideal for those interested in acquiring a foundational understanding of psychological principles and theories, as well as gaining exposure to the field of forensic psychology. This degree is particularly useful for students seeking a career in law enforcement or aspiring to become licensed forensic psychologists. The online program can be completed in approximately four years, depending on the student's pace of learning. Here are a few online bachelor's programs to give you a sense of what's out there.
Online Master's Degrees in Forensic Psychology
A master's degree allows professionals to take on more advanced roles and responsibilities in the criminal justice system, especially those working in law enforcement. An online forensic psychology degree at the master's level is ideal for someone who knows they want to earn a doctoral degree in psychology but isn't quite ready to spend the time or money to acquire one just yet. Most master's programs in forensic psychology will take approximately two years to finish. Here are some examples of quality accredited schools offering master's in forensics programs online. You can also learn more about this degree in our dedicated