Best Online Master's in Psychology Programs in 2023
Earning an online master's in psychology degree puts you at the forefront of cutting-edge research, best practices, and opportunities to help people better their lives. They also offer the ability to take on better job titles and higher levels of pay. This guide provides all the information you need to choose the right program and take the next steps.
Sponsored
publicservicedegrees.org is supported in part by advertisements. Featured programs and school matching are for institutions that compensate us. This compensation will never influence our school rankings, in-depth guidebooks, or any other information or resources published on this site.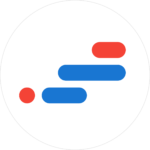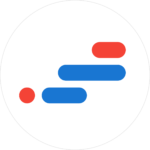 Explore Online Psychology Master's Programs in Popular States
Best Online Psychology Master's Programs: 2023's A-List Schools
Choosing the right online master's degree in psychology is crucial for career success. With so many options available, it can be challenging to find the perfect program. To assist you in making an informed decision, we have compiled a list of top-ranked psychology master's programs that are both affordable and meet high academic standards. Our college ranking allows you to identify and sort important metrics to select a program that meets your academic needs and career goals.
About the ranking
Methodology for the STEPS Best Online Programs in 2022
Generate List of Eligible Schools and Programs
To be eligible for this ranking, schools were required to meet the following criteria based on government data provided by The Integrated Postsecondary Education Data System (IPEDS).
Institutional accreditation from an organization recognized by the U.S. Department of Education.
At least one program in subject area offered partially or fully online.
Assign Impact of Data Points
After generating the list of eligible schools, the STEPS data team then assigned weights and ranked schools based on a mix of affordability, support services, and online program availability. Online program availability and overall affordability received the heaviest weightings.
Online Program Availability
Number of online programs in subject area reported by school to the U.S. Department of Education. When unable to verify this number, a star-based system was used to signify the number of programs relative to peers.
Affordability
Cost:
Relative cost of attendance compared to peer schools on the list. Based on tuition and fees per academic year.
Students w/ Institutional Aid:
Percentage of students who receive financial aid from the school itself.
Support Services
Academic Counseling:
Existence of this service on campus or online.
Career Placement:
Existence of this service on campus or online.
About Our Data
All STEPS rankings use the latest official data available from The Integrated Postsecondary Education Data System (IPEDS). Most recent data pull: July 2021
5 Reasons to Earn an Online Master's in Psychology
1
You want to become better prepared for a psychology doctoral program.
Master's in psychology online degrees often serve as the gateway to doctoral study, preparing you mentally and academically to take on advanced coursework when the time comes.
2
You want the flexibility of online learning.
In addition to allowing you the flexibility of turning in assignments, watching prerecorded lectures, and interacting with faculty and peers at times that suit you best, online programs are often less expensive than campus-based degrees.
3
You want to earn a higher salary.
Data from PayScale shows that master's degree holders earn significantly more than their bachelor's degree counterparts. Graduates of baccalaureate psychology programs earn average salaries of $54,000 while those with master's degrees brought home averages of $61,000 annually.
4
You're interested in pursuing a specialized topic.
Master's in psychology online frequently offer many different concentrations that allow students to focus their studies in a particular area of the discipline, such as forensic, industrial-organizational, cognitive, or sports psychology.
5
Your bachelor's degree is in an unrelated field and you want to change careers.
Many students come to the conclusion later in life that they want to move into a psychology career but lack the credentials to do so. Having already completed a bachelor's degree, master's programs offer a great transition point.
Can You Really Get Your Master's Degree in Psychology Online?
Fully online master's degrees in psychology are available, allowing students to complete all program requirements without visiting a physical campus. However, not all schools offer such programs, and it's essential to check with program administrators to determine if the program is campus-based, fully online, or hybrid. Psychology master's programs online are particularly suited to distance learning platforms because of their heavy focus on reading materials, written assignments, and examinations, all of which can be completed online. Some programs may require students to complete an internship, but they can typically do so at an approved facility near their residence. During the thesis component, students may interact more frequently with their faculty mentor and reading panel, but these interactions can also be conducted through email, telephone, and/or videoconferencing.
What You'll Learn in an Online Master's Psychology Program
Earning an online master's degree in psychology provides students with skills and competencies beyond those obtained in a bachelor's program. Pursuing a Master of Science (M.S.) degree provides a stronger foundation in research and clinical skills, while a Master of Arts (M.A.) degree typically emphasizes studies related to counseling. Both types of programs offer job opportunities that are not available to individuals with only a bachelor's degree, as they focus on building specialized skills in various discipline areas. In addition to obtaining a general overview of foundational topics such as research skills, individual and group counseling, and legal and ethical considerations, students also acquire practical, hands-on skills that are useful in many roles.
Common Classes in Online Psychology Master's Degree Programs
Social Psychology
Term
Year 1, Fall Semester
Delivery
Online or Campus
Recognizing that relationships and proximity to other humans often serve as the greatest environmental factor in behavior and attitudes, this course takes a look at individuals and groups, and how they relate to one another. Students consider topics such as social norms, antisocialism, tenets of attraction, and the concept of altruism.
Research Methods
Term
Year 1, Spring Semester
Delivery
Online or Campus
This course familiarizes degree seekers with basic types of research within the world of psychology, with special emphasis on designing sound research proposals and structures, conducting experiments attuned to the scientific method, using methodologies and frameworks to gather and analyze findings, and deploying effective methods for disseminating and reporting findings.
Statistics
Term
Year 1, Spring Semester
Delivery
Online or Campus
Building on themes discussed in research methods, this course gives students the tools needed to integrate statistics and raw data into their findings and presentations to create real-world applications. Students consider various modes of data gathering and statistical analysis and how these can be applied in different ways depending on the task at hand.
Developmental Psychology
Term
Year 2, Fall Semester
Delivery
Online or Campus
Students in this class learn about the major and emerging theories surrounding human growth and development, starting with conception and moving into the end stages of life. Students consider psychosocial, cognitive, and biosocial contributors to how humans develop over time while also learning about types of abnormal development.
Sports Psychology
Term
Year 2, Fall Semester
Delivery
Online or Campus
Designed for students looking to work with amateur and professional athletes, this course looks into some of the psychological components around motivation, collective consciousness, visualization, and peak performance. Learners also consider how factors such as the use of substances, sports medicine, and training all impact how a player feels about their game.
Clinical Practicum
Term
Year 2, Spring Semester
Usually completed in the final semester, this on-site experience allows degree seekers to build real-world experience in providing mental health services under the supervision of a licensed professional. Hours vary based on state requirements. Students typically check in with their professors and peers throughout the semester to report back and reflect on their experience.
Final Project
Term
Year 2, Spring Semester
Final projects typically revolve around a master's thesis composed of independent research about a nuanced topic in the field. Students apply existing psychological theories to a research question, gather primary and secondary sources, and write a long-form paper on their findings. These must be presented to faculty members and receive approval before students are cleared to graduate.
Specializations for Your Online Master's Degree in Psychology
The American Psychological Association recognizes 18 specialties for graduate degree programs and 54 professional divisions for the profession as a whole, giving you a sense of how wide the discipline spans. Because of this, it's highly common for schools to offer specializations, concentrations, and elective tracks for learners who want to focus on a particular part of the field. These concentrations offer markedly different outcomes (someone who studies educational psychology will take on a very different role than the person who follows a geriatric psychology path), so consider your options carefully. A few of the most prominent specializations are reviewed below.
Clinical Psychology Master's
Typically seen as the most well-known specialization, clinical psychology focuses on the diagnosis and treatment of behavioral, emotional, and mental disorders. Over the course of the specialization, you'll learn about diagnostic and intervention strategies, common mental health issues across the lifespan, assessment tools, research methods, and consultation practices. Learn more about earning your clinical psychology master's degree online.


Educational and School Psychology Master's Degree
Educational and school psychology exist as separate specializations but focus on similar areas of the field. While educational psychology takes a look at macro topics surrounding school systems, curriculum, and overarching decisions, school psychology focuses on training individuals to work directly with children to address emotional, behavioral, and mental health issues. Learn more about online school psychology master's programs.

Master's in Industrial Organizational Psychology
I/O psychology, or industrial-organizational psychology, is a field that examines human behavior in work environments and aims to enhance productivity, effectiveness, and well-being. Topics covered in this field include recruitment, training, performance metrics, motivation, rewards, and work-life balance. As learners explore this area of study, they gain insights into how to create systems that increase job satisfaction and organizational success.
Forensic Psychology Master's Degree
Sitting at the intersection of psychology, law, and criminal justice, forensic psychology specializations equip graduates with skills in assessing mental functions within defendants and victims, educating police and law enforcement professionals on mental evaluations, and working with the courts to provide assessments and criminal profiles. Learn more about online forensic psychology master's degrees.
Master's Degree in Counseling Psychology
Counseling psychology overlaps with clinical psychology in many ways as it focuses on training students to work in individual and group therapy settings. Learners gather tools related to working with patients across the lifespan, helping them manage big life choices (e.g., school, family, work, relationships), address stress management and life events, and cope with mental disorders. Learn more about online counseling psychology master's degrees.
Sports Psychology Master's Program
Sports psychology specializations give graduates the skills needed to help professional and amateur athletes alike address any physical, emotional, mental, or behavioral issues affecting their game. Sports psychologists focus on helping athletes improve their motivation and mindset, ultimately improving their overall performance on the field, track, or court.
Master's Degree in Behavioral Psychology
Behavioral psychology, also referred to as cognitive psychology, is a research-oriented discipline that investigates mental processes such as memory, language, thinking, and social interactions. The focus is on gaining a deeper understanding of each of these processes and how they relate to human behavior. Students in this field explore how this understanding can contribute to advancing the field and improving patient care. By studying behavioral psychology, students can gain insights into the mechanisms underlying human thought and behavior, which can inform clinical practice and research.
FAQs About the Online Master's in Psychology
When making a big life decision like college, it's normal to have lots of questions. Especially when that decision costs a lot of money and affects your future career. You can find answers to some of the most commonly asked questions in this section.
Can you become a psychologist with a master's degree you earn online?
Simply put, no – but not because of the online element. The American Psychological Association states that any person who wants to call themselves a psychologist must possess a doctoral degree in psychology and receive licensure in their state, province, or territory. While a master's in psychology online degree is part of the process of becoming a psychologist, it is not the final step. That being said, this level of degree does qualify you for a whole host of professional and clinical roles in the field and can often lead to higher-paying jobs.
How long does it take to get a master's in psychology online?
The length of time spent in school while completing an online master's in psychology degree depends on several factors. Full-time students usually finish the program in two years given the average number of credits required. Part-time students, conversely, usually need three or four years to graduate. If you're looking to start working in the field more quickly, consider finding a school that offers an accelerated path. In some instances, these programs can be completed in just one year, although most take 18 months.
What are the cheapest online master's psychology programs?
Cost weighs heavily on the minds of many prospective degree seekers, and for good reason. Higher education is a significant investment. Fortunately, affordable online master's degrees in psychology are out there. We've listed the tuition rate for three schools to give you a better idea of how affordable this degree can be. For a list of the cheapest accredited programs, view our ranking of the most affordable online psychology master's degrees.
However, while cost is a major factor to consider during the college decision process, it shouldn't be the only one. When looking at schools, don't forget to research program reputation, graduation rates, percentage of alumni working in the discipline, and other attributes to better inform your selection.
Who accredits online psychology master's degree programs?
While the American Psychological Association only accredits doctoral psychology programs, future master's psychology students can still seek out high-quality online education from institutions that receive regional or national accreditation. Of these two types of institutional accreditation, regional is typically seen as the more rigorous option and is favored by most four-year institutions. If unsure whether a college or university under consideration maintains proper accreditation, you can use the U.S. Department of Education's Database of Postsecondary Institutions and Programs to search for it. Attending an accredited institution is an important component of the educational process, as students who fail to do so may struggle to transfer credits, compete for jobs, and receive licensure and/or certification.
Do I need a bachelor's degree in psychology to apply to an online master's psychology program?
It depends on the individual school. While it's less common for departments to require a bachelor's degree in psychology to receive admittance to an online master's psychology program, some schools may ask that applicants possess a minimum number of psychology or related credits before enrolling. This can be especially true for applicants who studied a completely unrelated topic at the undergraduate level. Check with admissions departments to learn more.
What are the admissions criteria for the online master's in psychology?
Admission requirements vary by school, but in general consist of the following components.
Application and fee. Both of these can usually be submitted online, though some students may qualify for a fee waiver.
Statement of purpose. Use this document to explain why you want to study psychology and why that school, in particular, meets your needs.
Transcripts. These should be sealed, official records from any school attended.
Letters of recommendation. Most departments require two to three letters from mentors, supervisors, former professors, or others who can speak to your readiness.
GRE scores. Not all schools require these, and some may waive GRE scores if you possess a high GPA.