Online Master's Degrees in Political Science
Discover flexible grad programs from top accredited universities and see where a master's in political science online can take you.
Last Updated: 01/06/2021
Whether your professional ambitions involve working in politics, another sector of public service, or different area entirely, the knowledge you gain in an online master's degree in political science can be incredibly valuable. It's also the perfect stepping stone for even more advanced studies at the PhD level.
The ability to understand the inner workings of government systems around the world and convey those facts and theories to others continue to be desirable (and in demand) traits in many career fields. And the flexibility offered by online learning makes earning a master's degree in political science easier and more affordable than ever. This guide shares the key information you should know about online master's degrees in political science, from a list of top accredited schools to details about the curriculum and a look at career opportunities after graduation.
Best Online Master's Degrees in Political Science
Political science degrees are perfect for online learning, as they often don't require a single campus visit. This is useful for those seeking a master's degree in political science who already have full- or part-time jobs. There are numerous master's level political science programs to choose from, although it can sometimes be a challenge to find the right one. To help with this decision, we've selected a few of the best programs in terms of price, flexibility, and program offerings.
University of Illinois, Springfield

The University of Illinois at Springfield takes pride in the flexibility of its online political science master's degree; in fact, 100% of the coursework can be completed online, and the curriculum is specifically designed to cater to students from various professional and academic backgrounds. One way the program does this is by providing different options for students to tailor their studies and meet their academic or professional goals. For example, students can choose from the following areas of emphasis: American National and State Politics, Public Law, Political Theory, and Comparative Politics/International Relations.
In providing this learning flexibility, the program doesn't compromise on quality. Online students receive the same instruction from the same professors as their on-campus counterparts and have access to numerous resources. The University of Illinois at Springfield is accredited by the Higher Learning Commission.
University of Nebraska Omaha

There are several reasons why students interested in earning their online master's degree in political science should strongly consider the University of Nebraska Omaha. The school delivers the opportunity to learn either a broad range of topics within the political science realm or to focus on a particular area, including International Affairs and American Government. To add further academic options, students can also earn Graduate Certificates in Intelligence and National Security or Government.
The school allows students to earn their degree fully online, with no need to ever visit campus or another in-person location. Courses are delivered asynchronously, which means students can access classroom materials at any time, even when offline. In addition, there are opportunities for real-world experience. While not required, students can choose to complete approved internships in their local areas.
Finally, students can choose between completing a thesis or non-thesis curriculum track. To assist in this important decision, the school allows students to make their choice after completing half of the required 30 credits.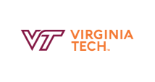 Whether it's traditional or distance learning, Virginia Tech offers both to anyone seeking a master of arts degree in political science. One of the key features of the online program is the relatively small class size. Each year, the political science master's degree program has about a dozen on-campus students and 60 to 70 online students. This facilitates closer and more robust interactions between students and their faculty members. For maximum flexibility, online students can complete their classes and assignments through asynchronous learning. This means students can access their learning materials at any time and are not beholden to a particular class start time or place.
To graduate, students will complete 30 credit hours of coursework, with nine of these hours consisting of a thesis and associated research. Of the 21 non-thesis credits, nine credits are core classes, such as research methods and contemporary political theory. The remaining 12 credits are electives, allowing students to tailor their learning to meet their unique professional and intellectual needs.
Curriculum Overview for the Master's in Political Science Online
Depending on the program, an online master's degree in political science will require completion of 30 to 40 credits. Roughly half of this coursework will cover core topics, such as contemporary political theory, research, and public policy. The other half of the curriculum will be in an area of concentration, whether formally chosen or informally created through electives. Common specializations include international relations and American politics.
Most online political science master's programs provide a choice between a thesis and non-thesis track. The thesis is a comprehensive and original research project within the political science realm. If a student chooses not to complete a thesis, some programs may require a capstone project instead.
Common Classes in Online Political Science Master's Programs
While each program sets its curriculum, there are some similarities among programs, especially with the core classes. Below is a list of five courses prospective political science students can expect to find, whether as a core class or an elective.
Comparative Political Systems
A core class that all master's level political science students take, this class introduces the basic principles, issues, and theories relating to the comparison of different forms of government and political systems. The political systems of various nations also will be discussed.
Seminar in the Research Methods in Political Science
Political science is driven by research and data. This course trains students to design and conduct research and collect data. They will become familiar with tools for analyzing the data, including the use of statistical methods.
Administrative Internship
Students can earn academic credit for an internship at a state, federal, or local government organization. Often, students are responsible for finding and setting up the internship.
The Presidency
This class examines the history of the presidency in the United States. Students will examine how the president gets elected, an overview of executive power, and the role the president has when making policy and enforcing the law. You'll also look at the relationship between the presidency and other branches of government.
Political Science Capstone Project
This project is an opportunity to show the knowledge and skills learned from earlier coursework. Students will have a chance to apply what they learned to an original research project through design, completion, and analysis.
5 Ways to Specialize Your Master's in Political Science Online
Political science is a fairly specific area of study, but there are still further areas of specialization available, particularly at the master's level. In fact, the opportunity to focus on a specific concentration is a major reason to earn a master's in political science online. A graduate's focus can help open doors to specific careers, whether in government or the private sector. Here are some of the common concentrations:
International Affairs
This is great for those interested in foreign policy. You'll choose among courses that focus on government and diplomatic relationships between the United States and its allies and adversaries. You'll also examine international law, government-military relations, and the role gender plays in global politics.
Comparative Government and Development
This is for those who want to learn as much as they can about various forms of government. The curriculum will include instruction in different forms of government, such as dictatorships, democracies, monarchies, and other authoritarian forms of government. Coursework will also cover the role terrorist organizations and the military play in diplomacy and government affairs.
Public Policy
Students will learn about a plethora of issues that relate to governing and how these issues interconnect. Expect to learn about the economy, national security, foreign policy, domestic policy, and methods of governance.
American Government
Coursework focuses on understanding how the United States government works. Topics covered include the Constitution, Article III courts, the executive branch, and the legislative process.
General Political Science
This is for students who want a broad understanding of the field of study, as well as greater flexibility in their choice of electives and non-core coursework.
Reviewing Accreditation for Online Master's Degrees in Political Science
Accreditation is the process in which an independent organization reviews a school or academic program to confirm that the education provided meets basic standards in quality. There are generally two types of accreditation: programmatic and institutional. The former concerns the accreditation of a specific program, while the latter deals with the entire college or university.
Currently, there are no organizations that accredit political science programs at the master's level in the United States. However, prospective students should confirm the school they plan to enroll in has institutional accreditation. This information should be available on the school's website but can also be found at the U.S. Department of Education's Database of Accredited Postsecondary Institutions and Programs.
FAQs About Getting Your Political Science Master's Online
How long does it take to complete a master's degree in political science online?
The vast majority of online master's degrees in political science consist of between 30 and 40 credit hours. Full-time students can earn their degree within 18 months and part-time students typically finish within three years. In addition to the pace in which a student takes courses, the decision to complete a thesis can also add to the time it takes to graduate. Most online programs will be identical to traditional programs with respect to curriculum requirements, so online students can earn their degree in the same amount of time as an on-campus student.
How much does an online master's degree in political science cost?
When it comes to earning an online graduate degree, the master's degree in political science is one of the more affordable ones. However, it still requires a notable financial and time commitment, so looking at a program's bottom line is one of the most important factors to consider when choosing a school. The table below provides an overview of what to expect.
What are the admissions requirements for online master's in political science degrees?
Most online political science master's degree programs will have the same basic application requirements. These include:
Application and fee
Official transcripts
A minimum undergraduate GPA, often 3.0 on a 4.0 scale
Letters of recommendation
Personal statement
Some admissions offices will have additional requirements, such as a professional writing sample and an undergraduate degree in political science or related social science field of study. Alternatively, an applicant may have an undergraduate degree in a non-political science field but will have taken a certain number of courses in political science.
Do I have to take the GRE to get into an online political science master's program?
Though some schools do expect to see GRE scores, the majority of online master's programs in political science will not require the GRE as a part of an admissions application. One good example is the University of Nebraska Omaha. Others make it optional, such as Sam Houston State University.
Is a master's degree in political science worth it?
Earning an online master's degree in political science can certainly be worth it for those who wish to make a difference in terms of public policy, government, and research. The political science field opens up a wide range of occupations that place graduates at the forefront of societal change while allowing them to make a respectable living. The following career section will go into further detail about the rewarding professional opportunities available with a master's degree in political science.
What Can You Do with a Master's in Political Science?
Earning a master's in political science online can open numerous doors, from teaching to politics to private research. However, most professionals with a political science graduate degree will find themselves working for the government or an employer that works closely with topics relating to government.
Earning a master's degree in political science allows you to take the next step in professional development. A bachelor's degree is usually enough for entry-level work, whether it's as a researcher, analyst, historian or lobbyist. But after earning a master's degree, graduates can take on higher-level roles, such as making strategic decisions about their organization or taking on a managerial role in their department. Let's look at some options.
Political scientists study political systems. This may include research into historical governments and methods of rule, as well as analysis of current government systems. Political scientists may also focus on a specific area, such as types of government policies or ideas and what these mean for the future of government or politics.
Median Annual Earnings (2019)
$122,220
Job Growth (2019-2029)
6%
A survey researcher develops and conducts surveys, then analyzes and interprets the results. The goal of these surveys is to gain a better understanding of people. One of the biggest applications for the use of survey information is with political polls. Survey researchers need a solid understanding of not just statistics but also the underlying motivations of those being surveyed.
Median Annual Earnings (2019)
$59,170
Job Growth (2019-2029)
-4%
Generally speaking, historians research and interpret past events. They may acquire their information from a variety of sources, such as public documents, books, artifacts, and other forms of media. A historian's findings and conclusions can be helpful to businesses, governments, and historical institutions in carrying out their mission or making a proper record of a recent notable event.
Median Annual Earnings (2019)
$63,680
Job Growth (2019-2029)
3%
Fundraising managers work to develop and carry out strategies to help their clients raise money. These clients may be charitable organizations, educational institutions, or political campaigns. Job duties also include interacting with donors, supervising fundraising activities, and identifying potential donors.
Median Annual Earnings (2019)
$116,180
Job Growth (2019-2029)
9%
At a minimum, high school teachers need a bachelor's degree, but a master's degree is becoming more common at the secondary teaching level. A master's degree in political science is ideal for high school teachers who want to enhance their instruction in certain subjects, such as history, government, and economics.
Median Annual Earnings (2019)
$61,660
Job Growth (2019-2029)
4%