Most Affordable Online Cybersecurity Degrees in 2024
Earning your degree in cybersecurity online doesn't have to break the bank. Find affordable, accredited programs from top schools and other ways to cut college costs in this guide.
Sponsored
publicservicedegrees.org is supported in part by advertisements. Featured programs and school matching are for institutions that compensate us. This compensation will never influence our school rankings, in-depth guidebooks, or any other information or resources published on this site.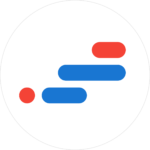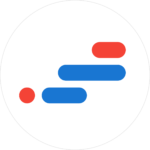 In today's world, with our growing dependence on technology and online platforms for communication, purchases, and sensitive data storage, it's not surprising that cyberattacks are becoming more frequent and risky. To address and prevent these attacks, companies, governments, and other organizations require well-trained cybersecurity experts. To meet this demand, many institutions now provide convenient and affordable online degrees in cybersecurity.
If you're interested in becoming a cybersecurity expert, but are concerned about what it might cost, you've come to the right place. This guide will help you explore accredited universities that offer the most affordable online cybersecurity programs and find other ways to lower the cost of your college education.
Most Affordable Online Cybersecurity Degrees in 2024

Choosing the right online cybersecurity degree program can help you reach your professional goals, and a key factor is finding a program you can afford. To help, we've developed a ranking list of accredited schools that offer a solid online education and are also very affordable. We created this list by looking at a combination of cost and quality characteristics provided by The Integrated Postsecondary Education Data System (IPEDS). Click on the "About the ranking" button below to learn more about how we ranked these schools.
The Master of Science in Cybersecurity from the University of Arizona is entirely online and is designed for working professionals who want to gain technical mastery in the rapidly growing field of cybersecurity. Students will complete a core set of courses and then choose from two tracks: Information Systems or Physical Systems. Course topics include business intelligence data mining, information security, risk management, systems security management, penetration testing, network security, and system cybersecurity engineering. Core courses and the courses in the Information Systems track are offered in an 8-week accelerated format, whereas the Physical Systems track is given in a traditional 16-week format. To apply, students must have at least three years of work experience.
Program Highlights:
Master of Science in Cybersecurity
Credits: 33
Length: 1.5+ years
Cost: $1,332/credit
Mode: Online
Accreditation: WSCUC
Student-to-Faculty Ratio
17:1
Southern Utah University is helping to fill the global cybersecurity workforce gap by offering students a Master of Science in Cybersecurity with Information Assurance that has two available tracks — Cybersecurity Strategy and Management. Both tracks are available entirely online and can be completed in as few as 12 months. The program has multiple start dates throughout the year and focuses on network security, cyberlaw, risk management, compliance, and policies. Near the end of their studies, students will have the opportunity to complete a thesis or capstone internship. Example courses in the Cybersecurity Strategy track include Incident Response Preparedness, Cyber Security and Enterprise Frameworks, and Cyber Security Auditing.
Program Highlights:
Master of Science in Cybersecurity with Information Assurance
Credits: 30
Length: 12+ months
Cost: $14,550 tuition
Mode: Online
Accreditation: NWCCU
Student-to-Faculty Ratio
23:1
The University of Missouri--St. Louis has been designated as a National Center of Academic Excellence (CAE) in Cyber Defense Education by the National Security Agency (NSA) and the Department of Homeland Security (DHS). This means that the rigorous curricula in both its Bachelor of Science and accelerated Master of Science in Cybersecurity are designed with quality in mind. Both are available 100% online, with evening courses available for students nearby. The bachelor's degree focuses on applied aspects of cybersecurity and is suitable for students interested in pursuing cybersecurity management and analyst roles in industry and government. Undergraduate students can take up to four graduate courses in their final two years of school if they intend to pursue the M.S. in Cybersecurity. The graduate courses will count toward both the bachelor's and master's degrees.
Program Highlights:
Bachelor of Science in Cybersecurity - Information Systems and Technology emphasis
Credits: 123
Length: 4 years
Cost: $541/credit (resident), $1,255/credit (non-resident)
Mode: Online
Accreditation: AACSB
Accelerated Master of Science in Cybersecurity
Credits: BS in Cybersecurity + 18 credits (141 total)
Length: 2 semesters after BS
Cost: $769/credit (resident), $1,615/credit (non-resident)
Mode: Online
Accreditation: AACSB
Student-to-Faculty Ratio
14:1
Student-to-Faculty Ratio
17:1
Student-to-Faculty Ratio
12:1
Student-to-Faculty Ratio
17:1
Student-to-Faculty Ratio
18:1
Student-to-Faculty Ratio
15:1
Student-to-Faculty Ratio
8:1
Student-to-Faculty Ratio
16:1
Student-to-Faculty Ratio
20:1
Student-to-Faculty Ratio
19:1
Student-to-Faculty Ratio
20:1