Best Online Law Enforcement Degree Programs
Explore top-rated, flexible online programs that can give you the training to begin or advance your law enforcement career.
Sponsored
publicservicedegrees.org is supported in part by advertisements. Featured programs and school matching are for institutions that compensate us. This compensation will never influence our school rankings, in-depth guidebooks, or any other information or resources published on this site.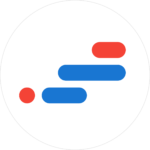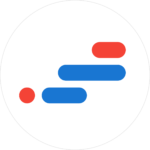 While some entry-level careers in law enforcement require only a high school diploma and completion of a police academy program, a college credential can help you stand out among candidates and qualify you for higher-paying positions and leadership roles. From certificate programs to graduate degrees, there are options at every level. Accredited online programs are also readily available, providing a convenient option for those already working in the field and others who can benefit from the added flexibility of remote learning. Read on to explore this year's best online law enforcement degree programs, learn about the curriculum and the different types of programs offered online, and much more.
Best Online Colleges for Law Enforcement in 2024

With so many options available in law enforcement education and training, how do you know which one is right for you? To help you decide, we looked at a variety of online law enforcement programs across the U.S. in terms of online program availability, quality, accreditation, and affordability. The ranking below highlights the best overall colleges for earning your law enforcement degree online in 2024.
Waynesburg University offers a Master of Arts in Criminal Investigation completely online. The online coursework allows flexibility in scheduling for students who are juggling a career or family responsibility along with their education. This program can be taken either full time or part time. Students can expect to take courses in advanced criminal investigation, effective behavior analysis, financial crime investigations, drug crime investigations, complex and special investigations, gang and organized crime investigations, and prosecutorial strategies. To be admitted into this program, students must have a bachelor's degree, an official copy of their transcripts, and a current resume. There will also be an application interview where potential students may be asked about their past work history.
Program Highlights:
Master of Arts in Criminal Investigation
Credits: 30
Length: 1 year
Cost: $705 per credit
Mode: Online
Accreditation: MSCHE
Student-to-Faculty Ratio
11:1
At Mohawk Valley Community College, students can obtain an online associate degree in Criminal Justice: Law Enforcement that can be completed in just 17 months. This program is only available for working police officers, veteran officers, or those who have earned pre-employment police training college credit. The program is designed to be taken one course at a time and will culminate with graduates receiving their associate degrees. To help busy students schedule their lives, the school provides the full course schedule at the beginning of the term to allow for planning. This program will give working professionals new promotional opportunities, special positions, and more retirement opportunities. Students accepted into the program will have access to an educational advisor, an online community, and financial aid.
Program Highlights:
Associate in Applied Science in Criminal Justice: Law Enforcement
Credits: 64
Length: 17 Months
Cost: $2,581 per semester (resident), $3,871.50 per semester (non-resident)
Mode: Online
Accreditation: MSCHE
Student-to-Faculty Ratio
17:1
How Do Online Law Enforcement Degree Programs Work?
Law enforcement online degree programs are available at every educational level, from undergraduate certificates to graduate degrees. The online program works well for busy working professionals since most formats allow for asynchronous learning, which means you can complete the work at your own pace as long as regular deadlines are met to keep you moving toward completion of credentials. Formatting such as online textbooks, lectures, and video chats provide a solid foundation of knowledge, while hands-on training takes place at local corrections facilities and police departments. In addition to classwork, students who want to work in a police department often need to complete their state's police academy program, which sometimes is included as part of the school's graduation plan.
Common Classes in Online Law Enforcement Degree Programs
All law enforcement programs teach certain aspects about the profession and the field at large. As a result, many of the courses taken are similar from one school to another, though professors present material in varying ways. The courses detailed below are representative of what you can expect to find in a typical law enforcement program.
Introduction to Criminal Justice or Criminology
This introduction to the field of criminology, criminal justice, and policing covers the history of law enforcement, how the corrections system operates, and the role of police and other law enforcement officials in society.
Ethics of Law Enforcement and Policing
Introduction to Criminal Justice or CriminologyClimate Science
This course looks at the sometimes thorny ethical and moral issues those in law enforcement might face. In addition to guidelines, theories, applications, and methods that have ethical requirements, students learn about the legal cases that govern changes in the field.
Fundamentals of Criminal Law
This course includes a strong overview of Constitutional law, the rights of the accused and the victim, how to abide by the laws during po