Careers Helping the Homeless
Homelessness affects hundreds of thousands of Americans every year, and that's something we should all care about. Not having a place to live significantly impacts a person's mental and physical health as well as communities at large. By working to end it, we can connect homeless individuals and families not only with permanent, affordable housing, but also with stable jobs and quality education. And while there are many ways you can help the homeless, from volunteering to simply donating old clothing or handing out food, choosing to dedicate your career to the cause will have the greatest impact. Keep reading to learn more about careers where you can make a real difference helping the homeless.
Last Updated: 08/14/2020
Sponsored
publicservicedegrees.org is supported in part by advertisements. Featured programs and school matching are for institutions that compensate us. This compensation will never influence our school rankings, in-depth guidebooks, or any other information or resources published on this site.
Meet the Expert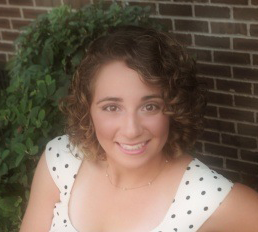 Alyssa Kennedy
Alyssa Kennedy received her bachelor's degree in Health & Societies: Health Policy from the University of Pennsylvania and is currently pursuing a Master of Public Health from the same school. She works full-time at Thomas Jefferson University Hospital's Infectious Disease department as the HIV Ambulatory Outpatient & Ryan White Program Manager. She also works at Prevention Point Philadelphia as a case manager at their weekly Ladies' Night event, in addition to being a harm reduction specialist in the mobile syringe exchange program. In both positions, Alyssa has served the homeless population facing either HIV/AIDS and/or substance abuse issues. In the near future, Alyssa is preparing to go to law school to pursue a career as a public health and interest lawyer.
Related Pages
5 Alarming Facts About Homelessness in America
Sources:
National Law Center on Homelessness & Poverty
National Alliance to End Homelessness
Career Paths Where You Can Help the Homeless
There are many ways you can help the homeless on a professional level. You can work directly with those experiencing homelessness by educating them, legally representing them, or treating their well-being. Counselors, social workers, teachers, nurses, and other professionals specialize in just that. Or you can work behind the scenes, working on policies that help the homeless or getting involved in urban planning that shelters them. Here are just some of the many career paths where you can help the homeless.
Expert Interview: Working with the Homeless
Dispelling the Most Popular Myths About Homelessness
There are a lot of myths about homelessness in America that have been circulating for years. It's time to bust them. Here are five of the most popular myths about homelessness and the actual reality behind them.
5 Impactful Ways You Can Volunteer to Help the Homeless
Do you know you want to help the homeless but aren't ready to dedicate an entire career to it? Volunteering is a great way to start small while still making a big impact. Here are just a few ways you can dedicate your time.