Resources & Scholarships for Homeless Students
Learn why college students are experiencing home insecurity, how schools are helping them, and find resources and scholarships for those who need help.
Sponsored
publicservicedegrees.org is supported in part by advertisements. Featured programs and school matching are for institutions that compensate us. This compensation will never influence our school rankings, in-depth guidebooks, or any other information or resources published on this site.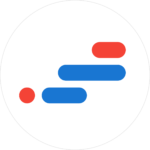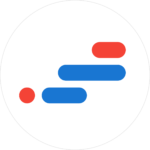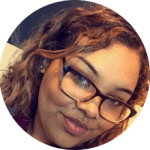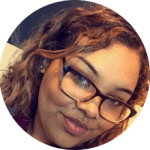 Ajanique Dunlap
Ajanique Dunlap is a student at ​California State University, Sacramento​. Ajanique's goal is to major in Criminal Justice. After graduation, Ajanique will be pursuing a career in the criminal justice field. Ajanique has experienced foster care and homelessness and has a passion to work for youth and on behalf of youth who have experienced the same.
"College affordability" is the buzz phrase you hear on TV or read online, but there's something that isn't being discussed that goes beyond paying for tuition and books. The homeless college student population continues to rise, and the number of degree hopefuls experiencing housing insecurity is increasing, as well. In The Hope Center's 2019 National #RealCollege Survey of 167,000 college students, nearly half reported being housing insecure and 17 percent said they were homeless in the previous year. Along with housing insecurity and homelessness, these students also experience unstable access to funds for tuition, fees, food, school supplies, support networks, and other items essential to academic success.
This guide offers insights into the college homelessness issue as well as helpful resources, scholarships, and tips for college students experiencing homelessness and home insecurity.
Where Can Homeless Students Get Help Right Now?
If you are a college student experiencing homelessness or housing insecurity, know that you aren't alone. Many schools and communities have resources available to help address this prevalent housing issue, and there's no need to hesitate to reach out for assistance. You may need to communicate with multiple offices and organizations to get the help you need.
Scholarships and Financial Assistance for Homeless College Students
Students can apply for scholarships to help offset the costs of college tuition and living expenses. Some scholarships are available specifically for homeless students and students in foster care, but there are many others for low-income and home-insecure students, too. Students should also be sure to fill out the FAFSA to apply for the Federal Pell Grant. The Pell Grant can be used for tuition, housing and other school-related costs.
FAFSA Help
Filling out the FAFSA is particularly important for homeless students, because the FAFSA is the only way to receive federal financial aid to cover or offset the costs of going to college. However, homeless students may find it difficult to fill out the FAFSA. For one, the FAFSA requires students to list a mailing address. While this can seem like a hang-up, students may list a friend or relative's address or, in some circumstances, they can write their college's address. Remember to get permission before providing someone else's mailing address on the FAFSA.
Homeless students may encounter other challenges while filling out the FAFSA, but the following answers to some of the most frequently asked questions about completing the FAFSA while homeless can help.
FAFSA: Frequently Asked Questions
More College Students Are Homeless or Experiencing Home Insecurity
Nearly half of the students who responded to The Hope Center #RealCollege survey report