Resources & Scholarships for Homeless Students
Learn why college students are experiencing home insecurity, how schools are helping them, and find resources and scholarships for those who need help.
Last Updated: 08/14/2020
Sponsored
publicservicedegrees.org is supported in part by advertisements. Featured programs and school matching are for institutions that compensate us. This compensation will never influence our school rankings, in-depth guidebooks, or any other information or resources published on this site.
Meet the Expert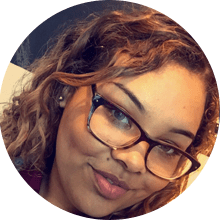 Ajanique Dunlap
Ajanique Dunlap is a student at ​California State University, Sacramento​. Ajanique's goal is to major in Criminal Justice. After graduation, Ajanique will be pursuing a career in the criminal justice field. Ajanique has experienced foster care and homelessness and has a passion to work for youth and on behalf of youth who have experienced the same.
"College affordability" is the buzz phrase you hear on TV or read online, but there's something that isn't being discussed that goes beyond paying for tuition and books. The homeless college student population continues to rise, and the number of degree hopefuls experiencing housing insecurity is increasing, as well. In The Hope Center's 2019 National #RealCollege Survey of 167,000 college students, nearly half reported being housing insecure and 17 percent said they were homeless in the previous year. Along with housing insecurity and homelessness, these students also experience unstable access to funds for tuition, fees, food, school supplies, support networks, and other items essential to academic success.
This guide offers insights into the college homelessness issue as well as helpful resources, scholarships, and tips for college students experiencing homelessness and home insecurity.
Where Can Homeless Students Get Help Right Now?
If you are a college student experiencing homelessness or housing insecurity, know that you aren't alone. Many schools and communities have resources available to help address this prevalent housing issue, and there's no need to hesitate to reach out for assistance. You may need to communicate with multiple offices and organizations to get the help you need.
On Campus
Offices, organizations, and other resources at school may be available to help homeless students and those at risk of homelessness.
Student Wellness & Basic Needs
It's increasingly common to find on-campus offices dedicated to student wellness and basic needs. Along with offering physical and mental health services, many schools understand the need to address other facets of wellness, like food and housing security. Student wellness and basic needs offices may act as hubs for many different resources and services like:
Student food pantries
Food and shelter programs
Mental health services
Physical health services
These offices are designed to help students with nonacademic needs, including homelessness and food insecurity. They may also be able to help students find resources off campus if needed.
The California State University System offers a great example of student well-being and basic needs resources across all their campuses. Resources include food pantries, nutrition assistance programs, health services and emergency housing solutions. Massachusetts recently became the first state to address student hunger and homelessness as part of state policy and launched a housing pilot program in 2019. Four-year colleges make up to five dorm beds available to homeless students, and the state reimburses them for the cost of occupancy and meals.
Emergency Housing
Emergency housing is generally a short-term solution for students facing an urgent housing crisis. Schools may offer their own emergency housing options, like filling unused dorm rooms or Panhellenic (Greek Life) houses, or they may have partnerships with affordable emergency housing facilities off campus. While emergency housing is short-term, schools' emergency housing departments often help students find long-term housing solutions while they are in emergency housing. For example, Oregon State University places students in residence halls temporarily and helps them find a long term solution and basic needs stability. The University of California, Santa Barbara has a "housing first" model, where they prioritize immediate student housing and work toward more long-term, sustainable housing solutions after. To that end, the school has a range of different emergency housing options and vouchers.
Housing Vouchers and Emergency Funds
Most schools offer emergency grants, vouchers or other funds for students in dire situations. Housing vouchers and emergency funds are a form of immediate short-term aid generally reserved for students facing catastrophic events, like house fires, or other unforeseen financial emergencies.
While emergency funds and housing vouchers are often reserved for students in extreme and immediate housing emergencies, some funds exist to help students who are in unstable or insecure housing situations, too. Students who are unable to pay rent or utilities, owe back rent or are staying with other people temporarily may be eligible for housing vouchers or emergency funds. Clark College, for instance, partners with community organizations to help students with rent, back rent, move-in fees and security deposits.
Housing vouchers and emergency funds can look different from school to school. The types of funding, their amounts, how they can be used and by whom may vary, so ask your school for details. Fresno State's Good Samaritan Fund is available year-round, but some schools don't have funds available to use at all times, so knowing the application process and setting yourself up to get alerts when funding is available before an emergency happens can be extremely valuable.
This type of aid is not meant to be a continuous or long-term solution, and students typically must be in good academic standing and provide documentation of their emergency in order to qualify.
Additionally, if you're one of the affected demographics addressed in the #RealCollege survey, these organizations may very well be able to assist you in finding solutions and help.
LGBTQ Organization
Minority Students Org or Orgs for specific minority groups
Students with Disabilities Campus Organizations
Include these below, plus any others you find in your research:
Counseling Center
Wellness Center
On-Campus Faith-Based Groups
Food Pantry
In the Community and Government Resources
There are many local and government resources students can use in conjunction with campus services, too.
Online Resources and Tools
Some national and regional nonprofits can point you to help and resources in your local community:
College and University Food Bank Alliance (CUFBA) Housing insecurity and food insecurity often go hand in hand, and food insecurity can decrease academic success. CUFBA works with campus food banks and pantries to help them provide the best support to students. Students can find food pantries and events addressing food insecurity.

Dreams for Change – Paths to Stability Dreams for Change offers multiple programs to help people reach financial and housing stability, including financial management, higher education placement and food accessibility.

Homeless Shelter Directory Students can find a comprehensive list of homeless shelters and food banks throughout the United States.

Mercy Housing Mercy Housing offers affordable, permanent housing in multiple states across the U.S. Students can search for Mercy Housing rentals in their area.

National Association for the Education of Homeless Children and Youth (NAEHCY) NAEHCY provides a range of resources and insights for and about homeless students navigating higher education. Their resources include tips for filling out the FAFSA and what to expect when you enter college as a homeless student.

National Health Care for the Homeless Council Grantee Directory Students can find a list of Health Care for the Homeless projects. Projects receive federal funding to provide health care and support services to those experiencing homelessness.

Rent Assistance Programs This site allows students to search for rental assistance programs near them. They can even sort by organization type, like faith-based groups or government authorities.

Swipe Out Hunger Swipe Out Hunger is a unique initiative that allows college students to "donate" their unused meal plan swipes to fellow students. Helping college students access free meals in campus community spaces can help them stretch their funds and connect with peers at the same time.

U.S. Department of Housing and Urban Development (HUD) This federal department is a hub of information and resources pertaining to housing in the U.S. Homeless and home-insecure students can learn about affordable housing and access a variety of other resources.
Scholarships and Financial Assistance for Homeless College Students
Students can apply for scholarships to help offset the costs of college tuition and living expenses. Some scholarships are available specifically for homeless students and students in foster care, but there are many others for low-income and home-insecure students, too. Students should also be sure to fill out the FAFSA to apply for the Federal Pell Grant. The Pell Grant can be used for tuition, housing and other school-related costs.
Scholarships for homeless students
Scholarships for home-insecure students
Scholarships that help specifically with room and board are also available. They are often region- or school-specific, so students should check with their school's financial aid office and search for organizations in their areas. Here are some examples of housing scholarships offered by schools and organizations around the country.
Federal Supplemental Educational Opportunity Grant (FSEOG) While not housing-specific, the FSEOG is a federal grant that offers additional funding to students with exceptional need. This grant is awarded in addition to the Pell Grant, but participating schools have different fund amounts available, so awards are limited.

Rebecca W. Watkin Scholarship Program Students living in an EAH affordable housing unit can apply for this scholarship. The scholarship is not for housing but is geared toward those who need an affordable place to live as well as tuition assistance. The award is approximately $2,500 per year.

Southern Scholarship Foundation Rather than a monetary scholarship, the Southern Scholarship Foundation provides rent-free housing near partnering colleges throughout Florida.

University of Kansas Student Housing Scholarships The University of Kansas offers over 50 different scholarships to help students pay for campus housing. The school also has multiple scholarship halls, where students pay a lower rate in exchange for completing weekly duties around the hall, like cooking and cleaning.

Youngstown State University Housing Grant Youngstown State in Ohio offers housing scholarships for students planning to live in campus housing or in the University Courtyard Apartments. Awards of $2,000 are given to full-time students based on need.
If you're considering a career in public service, you can find even more scholarships and financial aid information throughout the site.
FAFSA Help
Filling out the FAFSA is particularly important for homeless students, because the FAFSA is the only way to receive federal financial aid to cover or offset the costs of going to college. However, homeless students may find it difficult to fill out the FAFSA. For one, the FAFSA requires students to list a mailing address. While this can seem like a hang-up, students may list a friend or relative's address or, in some circumstances, they can write their college's address. Remember to get permission before providing someone else's mailing address on the FAFSA.
Homeless students may encounter other challenges while filling out the FAFSA, but the following answers to some of the most frequently asked questions about completing the FAFSA while homeless can help.
FAFSA: Frequently Asked Questions
Can I get financial aid if I'm homeless?
Yes. Filling out the FAFSA is a great place to start. While there is no federal financial aid program specifically for homeless students, those who meet the eligibility requirements for federal aid may receive scholarships, grants, loans and work study opportunities. You can also look for financial aid offered by nonprofits, special interest groups and local or state organizations.
How do I file as a homeless student on FAFSA?
This may be a multistep process. The application will ask you to indicate if you are homeless or at risk of becoming homeless. It will also ask if you are "unaccompanied," meaning that you are not with your parents. After that, continue filling out the FAFSA. You may be asked to provide proof that you are unaccompanied and homeless or at risk of becoming homeless after your application is reviewed.
What is considered homeless on FAFSA?
You are considered homeless if you don't have fixed, regular and adequate housing. Students who live in shelters, motels or places not intended as human residencies, like cars and parks, fall into this category. Temporarily living with other people because there was nowhere else to go is also considered being homeless.
How do you prove you're homeless?
On the FAFSA, you will be asked if you received a homeless youth determination. If you have, you may need to provide proof. This is typically provided by your high school or school district homeless liaison; the director of a U.S. Department of Housing and Urban Development emergency shelter or transitional housing program; or the director of a runaway or homeless youth basic center or transitional living program. If you are asked to provide proof of determination, reach out to one of these people. If you weren't living in a shelter or part of a transitional living program and you weren't connected to your school's homeless liaison, you should contact the financial aid office at the college you plan to attend and request a homeless youth determination from them.
More College Students Are Homeless or Experiencing Home Insecurity
Nearly half of the students who responded to The Hope Center #RealCollege survey reported being home insecure in the previous year. Unlike homeless students, students who face home insecurity do have fixed housing, but their situation is precarious. They may be at high risk of losing their housing, for instance, or they may be living with more people than their housing allows in order to make ends meet. Home insecurity is a serious issue, especially for college students: The federal government's 2018 U.S. Government Accountability Office (GAO) report stated that insufficient food and housing "undermines postsecondary educational experiences and credential attainment for many of today's college students." Housing insecurity is serious and widespread, and it affects students across demographics.
Which Students Are More at Risk?
Homelessness and home insecurity can happen to anyone, but some demographics are more at risk than others. While 56 percent of all surveyed students experienced home insecurity and 17 percent were homeless, certain demographic groups were more heavily impacted. Students who are 26-30 years old were the most affected age group, with 74 percent of respondents in that group reporting home insecurity in the previous year. Similarly, students who had been in college three or more years experienced home insecurity at a 10 percent higher rate than peers in their first year of college.
Students who had been convicted of crimes experienced homelessness and home insecurity at the highest rates. At 40 percent, the rate of homelessness among those convicted of a crime is more than double the average rate for all students, and 81 percent were housing insecure at some point in the previous year. These high numbers may be because applicants can be denied housing based on conviction records. It is not considered discrimination under the Fair Housing Act.
Students who had been in foster care had the second-highest rates of homelessness, at 38 percent, and 33 percent of transgender students were homeless. Many people who age out of the foster system do not have any supports in place, making transitioning into college difficult. Likewise, transgender students and other members of the LGBTQ community are often kicked out of their homes when they come out, or they have to leave to escape abusive situations. All of these factors can greatly contribute to homelessness and housing insecurity.
The following table digs into a range of demographic groups that are more heavily impacted by housing insecurity and homelessness than average, by percent.
| Student Demographic | Home Insecure | Homeless |
| --- | --- | --- |
| LGTBQ students | 61.2 | 25.8 |
| Non-white students | 58.6 | 19.4 |
| Students with disabilities | 63.6 | 27.2 |
| Students who have parents with a high school diploma or less—parental education levels | 60 | 17 |
| Students who have served in the military | 61 | 23 |
| Students with chronic illnesses | 65 | 22 |
| Students with mental illness | 65 | 24 |
| Students who have been convicted of a crime | 81 | 40 |
| Students aged 26 and over | 71.5 | 18.5 |
Why Does Homelessness and Home Insecurity Happen?
The factors that contribute to homelessness and housing insecurity among college students can vary and are often different from the contributing factors among older populations. Some students enter college despite growing up homeless and struggle to find stability and support. Others may have unexpected events happen while in school that can jeopardize their housing or make earning a take degree longer and, therefore, cause finding to dry up sooner than planned. Housing is expensive and competitive, even on campus, so even students who feel financially well-prepared upon entering school can find maintaining basic needs security difficult.
It's worth noting that homelessness and housing insecurity among students does not correlate to joblessness. The majority of student respondents who were homeless or housing insecure–42,712 students–were also employed. 12,778 were unemployed but looking for work, and 14,228 were not employed and not looking for work. Factors contributing to homelessness and housing insecurity are, however, largely financial. The table below illustrates some of the most common issues students face when it comes to housing.
Housing Issue or Situation
Percent of Students
Raise in rent
27.5 (avg of 2- and 4-year students)
Felt unsafe in their living situation
7
Lived with a friend, or couch surfed
12
Could not pay full amount of utilities, rent or mortgage
22.5
(For both rent/mortgage and utilities, 2-year students experienced these things at about a 10% higher rate than 4-year students)
Lived with others beyond the expected capacity of the housing
16.5
Special Insight from Youth Advocate Ajanique Dunlap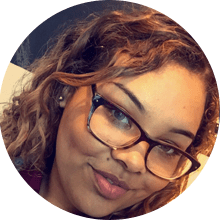 Ajanique Dunlap is a student at ​California State University, Sacramento​. Ajanique's goal is to major in Criminal Justice. After graduation, Ajanique will be pursuing a career in the criminal justice field. Ajanique has experienced foster care and homelessness and has a passion to work for youth and on behalf of youth who have experienced the same.
How do the causes of homelessness and housing insecurity differ for college-aged students than they do for adults, and how does that affect their needs?
As a college student coming out of the foster care system, you are just starting your life. You are on your own for the first time and have to put your foot in the door to get anywhere. If your only focus is on survival, it's really hard to focus on education. You are exposed to crime. You spend your time figuring out where you are going to stay that night and whose couch you can sleep on. That makes you emotionally and physically vulnerable. At the same time, you are trying to learn how school works, how to get government support and learning other life skills like getting a driver's license, finding a doctor and working a job. It's really hard to focus on school with all that going on.
How did your experience with foster care and homelessness affect your pursuit of higher education?
When I was in foster care, I did really well academically and could go to any state college in California. But when I left foster care after high school, it was a really tough transition. I didn't take a break and went straight into summer classes at college. I was soon homeless for a month and a half. It was really hard, and I didn't pass my summer classes.
Because I had never failed a class and never had a setback at school, it was very hard to cope with failing classes at college. I also hadn't learned to drive, so it took two hours to get to school and back, plus I was couch surfing. There was a housing crisis in California, and in Sacramento back in 2017, the crisis was at its worst. I didn't give up, though. I got into a housing program after a wait of about two months. I made sure I was staying with other people in the meantime so I could keep going to school, and I found a job. When I started the fall semester, I was able to move into accommodation and was back to passing all my classes.
What services and resources should every homeless or home-insecure student have in their tool belt?
Open a PO Box, you can receive college correspondence, like FAFSA, and get personal documents, medical correspondence, government checks, etc.
Get on food stamps so you can eat without spending all your money, and get any other government assistance you can, especially while you look for a job.
Use your campus resources. Talk to a counselor or therapist. At Sacramento State, they offered a few free sessions through their therapist training program. That also helped me access other services. The school helped me get set up for government services, like CalFresh, as well as campus support like medical, opticians, etc.
Get a storage unit if you have a lot of stuff. I had two suitcases with me, but having a storage unit would have really helped and provided some peace of mind.
What additional advice do you have for college students and students considering college who are homeless or at risk of losing their housing?
Work on yourself before you enter college. I did not take a break from school, not even the summer. I just jumped right in as a full-time student after graduating high school. You need a few months before going into a new institution just to check all the boxes so that you are prepared. I would have been in a much better situation if I had taken a break to set up all the government assistance before starting college, getting a support team together, getting a driver's license, opening a bank account and starting to build my credit up. If I'd had an emergency fund, or even a credit card, I would have been in a much better situation. I can't imagine what would have happened to me if COVID-19 had struck while I was homeless and just starting college.
Also have a lump sum of money before you go to school, like a scholarship on the way. At least $500 to $1,000. Also create a budget. I spent a lot of money eating on campus. At high school, I took it for granted that meals and snacks were free, and I wasn't prepared for paying for meals at college. But because I was traveling two hours from home to campus, I needed to eat on campus. If I made a budget, I would have realized the importance of packing lunch and snacks, and taking a water bottle with me.