How to Become a Substitute Teacher
Substitute teaching is a great opportunity to educate students, but to do so on an as-needed basis. It involves providing the same quality of education as any other teacher, but with the ability to fill in when the regular teacher falls ill or has to be away from the classroom for a period of time. Learn what it takes to become a substitute teacher in a school district near you.
Sponsored
publicservicedegrees.org is supported in part by advertisements. Featured programs and school matching are for institutions that compensate us. This compensation will never influence our school rankings, in-depth guidebooks, or any other information or resources published on this site.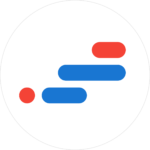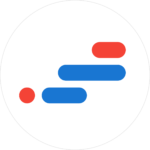 Step 1
Does Becoming a Substitute Teacher Make Sense for You?
Serving as a substitute teacher can have many benefits, including allowing you to see what you're getting into if you choose to move forward and earn a teaching license. But even if that's not your end goal, those who are looking for a way to obtain supplemental income without changing careers is another great reason to teach. Here are a few questions you can ask before you leap to determine if becoming a substitute teacher is something you should seriously consider.
Do you enjoy working with students, but aren't sure if you want to teach as a permanent career?
Are you okay with the possibility of unpredictable and part-time work?
Do you need the ability to set your own schedule?
Do you enjoy the idea of being able to work with students from multiple grade levels?
Can you handle having a job where you may not be eligible for fringe benefits, like health insurance or paid vacation?
If you answered "yes" to most of the questions above, a career in teaching is likely a good choice for you.
What Does a Substitute Teacher Do?
For many, the idea of being a substitute teacher invokes memories of days in school where a substitute teacher would show up for a day and plan an educational movie for the class. While this may sometimes happen, being a substitute teacher involves far more than serving as a glorified student-sitter. Job duties of substitute teachers often include:
Continue an existing lesson plan started by the regular teacher.
Take attendance.
Report any improper student conduct in the classroom or school grounds and take appropriate disciplinary action.
Create a new lesson plan that covers the class material in accordance with the regular teacher's syllabus.
Prepare notes or a summary for the regular teacher so they will be up-to-date on what happened while they were gone.
Carry out other school duties, such as monitoring hallways, supervising lunch and recess, guiding students in safety drills or observing student pick up or drop off.
Consult with the principal or other school officials regarding classroom concerns or issues.
Explain homework assignments
Important skills to succeed as a substitute teacher include:
Communication skills
Organization skills
Patience
Interpersonal skills
Improvised thinking skills
Step 2
Learn the Educational Requirements
The requirements to become a substitute teacher can vary not just between states, but between individual school districts as well. Before committing to becoming a substitute teacher, you need to figure out where you want to teach. From there, you can identify exactly what you need to have in order to get started. The most common education requirements include the following.
High School Diploma
This is the bare minimum education requirement for any substitute teaching position. The diploma usually takes four years to complete but in many cases, a GED can be substituted in place of a high school diploma.
Bachelor's Degree
This is the most common minimum educational requirement for substitute teachers. Expect to take four years of full-time study to complete this degree. Depending on the level you hope to teach, it might be helpful to major in an education-related field.
Substitute Teacher License
Not always required, and some states or school districts may delineate between a full teaching license and substitute teaching license. In some states or school districts, a substitute teacher license may not be suitable for a long-term substitution, such as one lasting a few weeks or more.
College Credit in Education
In addition to, or in lieu of a college degree, some states or school districts may require substitute teachers to have specific college coursework in an education field. This can sometimes amount to 30 or 60 credit hours, which is equivalent to one or two years of full-time college study.
Step 3
Meet those Requirements
Now that you know where you'd like to work as a substitute teacher, you'll have a good idea of what the eligibility requirements will be. The next step is figuring out how to meet any requirements you still don't have. Assuming you have a high school diploma or GED, your first step will likely be the bachelor's degree.
Earning Your Bachelor's Degree
A bachelor's degree is usually required to work as a substitute teacher. While some majors are more conducive for teaching at specific grade levels, the type of bachelor's degree becomes less important for substitute teachers. While a degree in teaching, childhood education, elementary education, or secondary education might be typical, it's not often required. In fact, as long as the degree is in an academic subject like history, biology or English, you'll be well-suited for getting hired as a substitute teacher. The key is to make sure the degree is in a subject typically taught in K-12 or has an education slant to it. Learn more about earning an education or teaching degree today.
Major or Minor in Education and/or Teaching
Even though a bachelor's in education, teaching or a comparable field is not required, it's often recommended. A degree in an education-related field provides critical training and experience to effectively teach students within a classroom. These courses cover childhood development, curriculum creation, student inclusion, and child psychology; and they provide necessary academic tools and skills not found in non-education majors. For those who aren't sure about teaching or otherwise do not want to commit to an education major, minoring in education can be helpful too.
Getting Your Substitute Teacher License
Each state has its own rules and regulations about substitute teaching licenses, if applicable. Most states that issue substitute teaching licenses will offer different types that dictate how many days per school year the substitute teacher can work and what subjects they can teach. Generally speaking, substitute teachers must meet the following requirements to obtain a substitute teaching license:
Earn a college degree, usually a bachelor's degree
Pass a criminal background check
Complete an application and pay a fee
Additional requirements may include a minimum amount of teaching experience and meeting a minimum score on a basic skills test. This might be a state specific test or a general test, including an Advanced Placement exam, SAT or ACT college entrance exam. To learn more about your state's specific requirements, please visit Magoosh's States that Require Substitute Teacher Certification page or the National Education Association's Status of Substitute Teachers: A State-By-State Summary page.
Step 4
Apply to the Substitute Teacher Pool
The precise method of applying to serve as a substitute teacher will vary, depending on the state and school district. It will also depend on how you'd like to make yourself available for potential teaching positions.
The first popular pathway is to apply directly to a school or school district. This requires completing an application and uploading necessary documents, like an essay, proof of certification, list of references, and a resume. After submitting application materials, you can expect to be called in for an interview and be asked to submit to a background check. If hired, you may need to complete an orientation to learn about the specific school or district's policies and procedures, as well as how to accept a substitute teaching assignment.
The second popular pathway is to apply with an organization that serves as a staffing agency for schools and school districts. The application process is similar to that of applying to a school or district, but it's more likely that you'll need to apply through the organization's website. Assuming you are accepted to be in the organization's substitute teaching pool, you'll need to complete an orientation.
Step 5
Start Accepting Substitute Jobs
Once you're accepted as a substitute teacher, how do you actually start working as one? That depends on how you will be notified. Depending on the school district, you could receive a phone call, email, text message, or notification on an online management system alerting you to the assignment. Remember is that this notification could arrive at almost any time, such as the night before or the morning of your intended substitution date. But in most cases you'd receive notification further in advance, sometimes several weeks before you're needed.
Depending on the system, when you get your assignment, you will be provided with certain information, such as the school, teacher you'll be substituting for, grade level, and class subject. You may also be provided with an assignment or confirmation number, which you will take with you when you report to your school assignment. It's also possible the teacher you are substituting for will contact you directly, or you will need to get in touch with that teacher to go over any details about the class.
Short-Term Assignments vs. Long-Term Assignments
Substitute teachers are often thought of as spending no more than a day or two in a particular class before being called to substitute at another school or for a different teacher. But long-term assignments are also common and can be the result of any number of reasons, including a serious illness, parental leave, planned vacation, or a teacher's unexpected departure. For these long-term substitutions, you might be teaching a class for several weeks or even an entire semester. Depending on the state or school district, a full teacher certification or license may be required to accept these long –term placements.
Salary & Career Growth for Substitute Teachers
There is always a need for more teachers, including those who serve in a substitute capacity. But the primary question is whether schools have the funding available to hire the teachers necessary to maintain an appropriate level of teaching quality. So despite the need for more teachers in school, it doesn't necessarily follow that school districts will hire the number of teachers they actually require.
Nevertheless, the anticipated job growth for substitute teachers is likely to be at or just above the national average for all occupations, which is seven percent from 2016 to 2026. For substitute teachers, the anticipated job outlook is estimated to be about the same or a bit more.
For example, according to the Bureau of Labor Statistics, the anticipated job growth from between 2016 to 2026 is expected to be eight percent for teaching assistants, eight percent for all teachers from pre-K to high school (including special education) and nine percent for other education, training and library occupations.
As for compensation, the Bureau of Labor Statistics provides the following annual salary data for substitute teachers:
| 10% | 25% | Median (50%) | 75% | 90% |
| --- | --- | --- | --- | --- |
| $18,850 | $22,510 | $28,680 | $37,340 | $48,540 |