How to Become a
Police Officer
Learn what it takes to become a sworn police officer and prepare for the road ahead with school information, training options, and tips for success.
Sponsored
publicservicedegrees.org is supported in part by advertisements. Featured programs and school matching are for institutions that compensate us. This compensation will never influence our school rankings, in-depth guidebooks, or any other information or resources published on this site.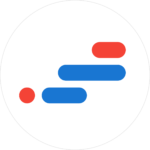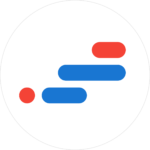 Becoming a police officer is a meaningful way to impact and serve your community by enforcing laws that protect life and property. There are many routes to becoming a police officer, from on-the-job training and police academies, to post-secondary degrees. Working as an officer can be a lifelong career, or it can be a stepping stone to an advanced career in the law enforcement or criminal justice fields. This guide can help you understand what is expected of police officers, how to chart the educational paths to reach certain goals, and how to get started on the road that can lead you to protect and serve.
Step 1
Ensure a Career as a Police Officer is Right for You
As with any job, it's important to take a hard look at what the position requires to determine whether the career path is really right for you. Not only is it important to consider the career in general, it's also important to look at the education required, the on-the-job intensity that police officers might experience on a day-to-day basis, and other factors. It's also a good idea to consider advancement – if you have an eye toward higher-level administrative or federal work, is becoming a police officer the best stepping stone? Here are some questions to ask before diving into training to become a police officer.
Do I have the physical strength to restrain dangerous individuals or save innocent civilians?
Can I effectively read people's emotions and feelings, in particular when it comes to assessing an individual's credibility and danger to others?
Can I make difficult decisions that often have no ideal outcomes?
Am I comfortable taking on a leadership role, whether it be as a community resource or point of assurance during a crisis?
Am I good at communicating with others, especially in high stress situations?
If you answered "yes" to these questions, you may be an excellent fit for a police officer career.
How Long Does It Take to Become a Police Officer?
When choosing to embark on any career, it's certainly helpful to know how long the educational process will take. For those wanting to work as a police officer, there is no clear-cut answer to the question of how long training and education will take. It really depends on your long-term career goals, as well as which path you choose to get there. Here are some of the most common timelines you might encounter when looking at becoming a police officer.
Military training: The time required depends upon the commitment to service; this might be anywhere from a few years to a few decades
Police training academy: Up to one year
Associate in Law Enforcement: Two years of full-time study
Bachelor's in Law Enforcement: Four years of full-time study
Master's in Law Enforcement: One to three years of full-time study
Now that you have a rough idea of how long each educational pathway usually takes before being able to serve as a law enforcement officer, let's talk about what to expect from each specific path.
Step 2
Get the Right Police Education & Training
There was a time when becoming a police officer was as simple as graduating high school or earning your GED, then attending a short training academy before diving into on-the-job training. And though those opportunities do still exist, especially in smaller departments, most departments have raised their standards of education to at least two years of post-secondary work. This means pursing an associate degree in law enforcement – or a related field, such as criminal justice, criminology, or police science – should be the first option to consider. The associate degree can then serve as a stepping stone to the bachelor's degree, which then leads to graduate degree options.
However, other routes to the profession do exist. In addition to the on-the-job training after completing academy training, there is also the military option. Those who work as military police or in a similar capacity while serving their country can be perfectly suited to move into a police force after their military time is up. Let's take a look at the options.
Associate Degree in Law Enforcement
For police officer positions that require a college education, this is one of the most popular degree paths, and for good reason. It provides a college degree and teaches not only subject matter in law enforcement, but also requires general education courses to create a well-rounded curriculum. Since the degree takes two years or less of full-time study, it's faster and cheaper than the bachelor's degree. However, highly competitive positions will likely go to those who have earned a four-year degree.
Best for? Those who want to stand out against the competition, or need a basic college degree to apply for a particular job opening.
Bachelor's Degree in Law Enforcement
Taking approximately four years to complete, the bachelor's is still one of the most popular college degrees for launching a career in law enforcement. At the less popular or smaller departments or agencies, a four year degree can provide a noticeable advantage for competitive positions, especially in specialized units or divisions. At the federal or more elite positions, a four year degree will be required to meet basic eligibility standards. A disadvantage is that it does take four years, and the cost can be rather high for some.
Best for? Those who have the time and financial resources to earn a four-year degree, want to work in federal law enforcement, or anticipate future professional advancement.
Master's Degree in Law Enforcement
A master's degree usually takes 18 months-to-three years to complete, but can vary depending on the specific program and credit for prior education and professional experience. This graduate degree provides an opportunity to specialize in a particular area of knowledge. This can be helpful when trying to move into a specialized unit or take on a leadership role. The disadvantage is the time requirement; many students at this level have work, family, and community obligations that can be tough to juggle while pursing the degree.
Best for? A law enforcement professional who wants to earn a promotion or gain skills useful to specialize in a particular type of law enforcement.
Military experience in lieu of a degree
Servicemen and women receive in-depth training and experience with weapons, combat, discipline, working in extreme conditions, maintaining top physical fitness, and following the chain of command. Serving the country can have certain advantages, such as when applying for certain jobs after duty is done. The disadvantages include unpredictability in work, having to move quite often, sometimes living in grave danger and relatively low monetary pay compared to the private sector.
Best for? Those who wish to serve their country while also gaining valuable practical experience and skills and have the flexibility to handle the unpredictable nature of military service.
Police academy training
No matter which academic path you take, you will almost always need to complete a police training academy. The exact length will vary, but approximately six months is the norm. The advantage of going straight to the academy is that it's the fastest route to the training necessary to serve in law enforcement. The disadvantage is that you won't receive the in-depth theoretical training and general education experience you'd get if you obtained a college degree. Remember, if you ever want to change careers or move into the private sector, you might have to go back to school to get a degree.
Best for? Those who know a career as a police officer is what they want to do and want to start working as quickly as possible.
Training Institutions for Police Officers
Now that you know what options there are for becoming a police officer, it's important to know where they are offered. There are many schools that exist to help you move into the law enforcement career of your choice. Here are the options:
Vocational/trade schools
These post-high school institutions focus their programs and curriculums on skill-oriented or hands-on training. This training can come in the form of what effectively amounts to an in-house police academy. Vocational and trade schools can provide the fastest way to obtain the training necessary to become a police officer and allow students to receive police academy training without attending the official police academy. It's also fairly affordable compared to earning a college degree. Keep in mind that graduation doesn't guarantee a job in law enforcement and may not result in an academic credential that provides opportunities for professional advancement.
Best for? Those confident in obtaining a job offer after graduation and want to serve as a police officer as quickly as possible.
Community colleges
Community colleges are similar to trade and vocational schools in that their curriculum is more oriented toward real world knowledge and skills and less on theory. In addition to college degrees in fields useful for police officers, like criminal justice, community colleges may also have special law enforcement programs that provide similar training to what cadets at a police academy would receive. These law enforcement training programs can sometimes be combined with other coursework so graduates will finish with an associate degree. The disadvantage is that obtaining this training and degree may cost more than going to a dedicated police academy, vocational, or trade school.
Best for? Students who would like to earn a college degree along with their law enforcement training.
Military
Much of the police training an individual will receive can also be obtained during basic military training and while serving as a soldier. Military service can provide preferential hiring and the opportunity to learn unique skills and gain experience that can't otherwise be obtained. There are several disadvantages to military training, such as the fact that a stint in the military often takes much longer than it would to earn a degree, and that military service can sometimes result in mental or physical injuries that make it difficult or impossible to serve as a civilian police officer.
Best for? Those who love serving their country or community will benefit from the rewarding experience that can come from military service.
Four-year schools
Colleges and universities are best-suited for a bachelor's degree pursuit, though, those who earn a degree in law enforcement or a related field will still need to prepare for enrollment in a police academy to learn the hands-on skills necessary to police work. It takes four years of full-time study to earn the bachelor's degree and it provides ample opportunity for advancement in a police officer position, It is also the required academic credential to move into law enforcement at the federal level.
Best for? Aspiring police officers who want an extra way to stand out from the pack of applicants, as well as those looking for federal work.
Law enforcement school
Law enforcement school, or a police academy, is the bare minimum training a future police officer must take. At the police academy you will learn the rules, procedures, and skills a police officer uses on a day-to-day basis. Because the training is so specific, attending a law enforcement school is usually the quickest and most efficient route to becoming a police officer. Depending on the state, there may be only one law enforcement school that all police officers must attend. Alternatively, it may be a standalone institution that works in conjunction with law enforcement departments or agencies to train future police officers. It's important to remember, however, that this is training – it doesn't lead to a degree or academic credential.
Best for? Those who want to become a police officer as quickly as possible.
How Does Police Academy Training Work?
No matter which program you choose, before beginning work at a police department, you will have to enter a police academy for formal training. This training will consist of various elements that prepare you for life as a police officer, including training it the classroom, field training that walks you through the rigors of the day-to-day work, and in-service training that allows you to begin working with the public on a probationary basis. Here's more about police academy training:
Classroom education
The classroom curriculum will focus on a variety of subjects, ranging from the law itself to administrative and department procedures. Cadets will also learn not just what the law is, but how to apply it in the real world. For example, a police officer may know that probable cause is required for a warrant to conduct a search, but what about the exceptions where a warrant isn't needed? Or what should the officer do or say if an individual contests the validity of the warrant? Much of this classroom training will be necessary before field training can take place or to put the hands-on skills into context.
Field training
Field training is where the most "fun" takes place. Cadets will learn the skills and techniques that most people think of when they imagine a police officer's work. Skills include firearms training, patrol procedures, defensive tactics, emergency vehicle operation, emergency first aid, and physical fitness training. When the field and classroom training are combined, a cadet will complete the formal training at the police academy.
In-service training
For a period of time, often one year, a new police officer will work under the supervision of a mentor or supervising officer. Prior training was in a controlled environment, so the purpose of the probationary period is to ensure the rookie can properly apply what they have learned to actual situations. This probationary period also acts as an opportunity for the rookie police officer to learn and accept the core values and institutional standards of a police department or agency.
Picking the Right Program
Once you know which program level you want to pursue, it's time to figure out which one best suits your needs. When researching the schools that make it onto your all-important shortlist, keep the following questions in mind:
Is the school regionally accredited?
Can you afford the tuition?
Does the timeline fit with your future goals?
Does the program have a high success rate?
Does the program provide POST exam prep?
How Important is Accreditation?
Accreditation refers to an outside organization reviewing a particular school or program to ensure it meets certain standards of quality. Accreditation is important for police training programs because it serves as a mark of quality; graduates who complete their education and training can be confident that what they have earned will be accepted by future employers and peers. The specific entities that offer accreditation will vary depending on the program. For instance, many associate or bachelor's degree programs will not be accredited at the program level, but the school offering the degree will be accredited. This will usually be a regional or national accrediting organization recognized by the US Department of Education.
As for the accreditation of police training academies, the most prominent is the Commission on Accreditation of Law Enforcement Agencies, or CALEA.
Step 3
Get Accepted & Paying Your Way
Admission requirements can vary widely depending on the type of program and institution offering it. Another consideration is how to pay for this education and training. During your application process, keep the following pointers in the back of your mind to help you get into the best program to meet your needs and goals as a future police officer.
Entrance requirements
Entry into various degree programs in law enforcement will all require some general points, such as completing an application, paying an application fee (if necessary) and presenting proof of high school graduation.
The associate degree program might require:
A personal statement
Transcripts from any other college courses taken
The bachelor's degree might require additional information:
An essay
Letters of recommendation
Transcripts from associate degree work
Completion of certain prerequisites
A resume of related experience (if you have it)
Application process & fees
When attending a community college, college, or university, students can expect a comprehensive application process that includes many of the elements listed above. However, those who enter the police training academy might be required to provide even more information. For instance, it's not unusual for a police department to require psychological testing, polygraph testing and the like before extending an offer. Fees will also vary; in many states police academy training is actually paid training, with no fees required, but those attending college or university will face the usual application fees, which might run between $50 and $200, depending upon the program.
Paying for Your Program
How much a training or educational program costs depends greatly upon the degree level you want to obtain. For instance, obtaining an associate degree will cost much less than a bachelor's degree will. To learn more about financial aid options and how those will affect your financial bottom line, visit our online financial aid handbook:
Step 4
Complete Coursework & Field Training
The coursework involved in a program that leads to work as a police officer can vary depending upon the institution and the degree level. For instance, those in a training academy will dive right into the nitty-gritty of everyday police work and not touch on general education requirements, such as you would find in an associate degree program. In both the associate and the bachelor's program, students will encounter not only general education courses and several possible electives, but they will also focus on the core courses for police officers, such as those in criminal justice, ethics, corrections systems, communication, and more. Here's a good idea of courses you might encounter, either in the core curriculum of the degree program or at the police academy:
Patrol Procedures
Administration
Traffic Enforcement
Criminal/Constitutional Law
Human Relations
Special Operations
Computer Skills
Professional Conduct
Riot Control
Emergency Vehicle Operation
Investigations and Law
Detention and Prosecution
Emergency Medical Training
Physical Training
Defensive Tactics
Step 5
Pass the POST Exam & Become a Police Officer
In order to work as a police officer, aspiring applicants must pass the Peace Officer Standards and Training or Police Officer Standards and Training exam. Commonly known as the POST exam, this is required for each state except Hawaii (though some states might allow passing of an equivalent examination instead). Each state has subtle differences in their testing procedure, requirements, and the test itself, so it's important to do in-depth research on the test your particular state requires.
Exams for police officers include not only the POST written examination – which includes an evaluation of grammar, reading comprehension, and writing – but other points as well, such as physical agility, medical health, psychological fitness, background review, and an oral interview. Some states might add other requirements, such as a polygraph test. Once these tests are satisfactorily passed, graduates are ready to work as police officers. The procedure it takes to get from passing the tests to wearing the badge depends on the state and in some cases, the department itself.
Step 6
Apply to Become a Police Officer
Working as a police officer is a popular job, so it makes sense that each job opening has more than a few applicants. In fact, in some areas of the country, becoming a police officer can be a highly competitive process, with hundreds of qualified applicants vying for only a handful of positions. Given this, it's very important to learn how to stand out from the pack of hopefuls and get the attention of those who call the shots when hiring time rolls around. The following resources can help you with everything from cleaning up your resume to understanding how to interview for the job you really want.