How to Become a Teacher
Teaching is one of the most rewarding careers you can choose, but not just anyone can look for a job opening and apply. There are minimum requirements for degrees, licensing, and certification that must be met before you can step into a classroom. This comprehensive guide provides a step-by-step breakdown of what it takes to become a teacher, including whether it's the right career for you and how to choose the best educational route. Take your first step in education today.
Last Updated: 08/14/2020
Sponsored
publicservicedegrees.org is supported in part by advertisements. Featured programs and school matching are for institutions that compensate us. This compensation will never influence our school rankings, in-depth guidebooks, or any other information or resources published on this site.
Step 1
Is Becoming a Teacher Right for You?
Teachers can shape young minds in a way that has a lifelong impact. The job requires the right personality, temperament, and mindset to be the best teacher possible. Before committing the time and money necessary to obtain a teaching degree and training, ask yourself if your personal and professional interests fit with the teaching profession. You'll also want to be fully aware of the educational and certification requirements necessary to becoming a teacher. To help with this important decision-making process, ask yourself the following questions.
Are you patient?
Do you have a passion for helping others?
Can you think outside the box?
Are you a conscientious and organized person?
Do you have good communication skills?
If you answered "yes" to most of the questions above, a career in teaching is likely a good choice for you.
Program that might interest you: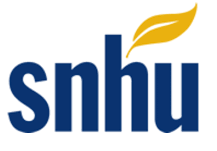 Enhance your career as a teacher or administrator or prepare to advance to a leadership position within your school with this specialized online MEd from Southern New Hampshire University. Enjoy 24/7 online accessibility and one of the lowest tuition rates in the nation. Courses include Leadership in Teaching and Learning, Curriculum Design, and Evidence Based Research. Request degree information now.
Sponsored
publicservicedegrees.org is supported in part by advertisements. Featured programs and school matching are for institutions that compensate us. This compensation will never influence our school rankings, in-depth guidebooks, or any other information or resources published on this site.
(Optional): Shadow a Teacher Near You
If you're not sure if teaching something you should pursue, observing a teacher in the classroom can help. By shadowing a teacher, you can see firsthand the tasks and responsibilities involved. Depending on your location, there might be a formal job shadowing program that includes tagging along with a teacher. If not, there should be volunteer opportunities at a local school that offer the chance to watch teachers in action.
How Long Does It Take to Become a Teacher?
The time it takes to become a teacher depends on three significant variables: your education and professional experience, what you want to teach, and your state's teaching certification requirements. But as a general rule, it takes at least a bachelor's degree plus a teaching license to become a teacher. This means you can expect to spend four to five years in school and working towards certification.
Students who attend school full-time to earn a bachelor's degree may be able to start teaching soon after graduating, assuming they have begun the certification process while still in school. Other students may need to add about a year to the four years it takes to earn a bachelor's degree to complete the certification or licensing requirements. If a master's degree is required, another two or so years can be added to the total time it will take to start working as a teacher.
Step 2
Assess Your Teaching Interests
Before choosing a teaching program, you should identify your teaching preferences. Basically, ask yourself why you want to become a teacher. By answering this question, you'll be able to determine your preferred grade level, the subject matter, and if there are any special students you'd like to teach. Knowing this information not only shapes which teaching degree and training path to take, but also tells you what kind of classes to take and organizations to join.
Step 3
Explore Teaching Degree Options
Once you know what your professional goals are and where you'd like to work, you can make informed decisions concerning your education options. You will not only be able to identify which degree you should get, but what concentration or major to focus on. Making the wrong decision won't prevent you from becoming a teacher, but it can increase the time or money it takes to teach your preferred group of students. The following section goes into more detail about the different degree and specialization options available to you.
Bachelor's Degree in Education & Teaching
For many, a bachelor's degree in education, teaching, or a similar area will be the standard degree, at least with respect to teaching at primary and secondary levels. In most states, the bachelor's degree is the basic minimum degree necessary to begin teaching.
What students learn depends on their chosen program and major. However, a bachelor's degree on its own may not be enough to become a licensed teacher. In addition to the degree, students must complete a teacher preparation program (TPP). Many schools offering education degrees combine the TPP into the bachelor's degree curriculum. The TPP helps prepare future teachers to present learning materials to students from differing backgrounds and abilities. Discover bachelor's degree programs in teaching online.
Master's Degree in Education & Teaching
For many teaching positions, the master's degree may not be required. When it is required, teachers are allowed to earn their master's degree at a later date, usually within five years of beginning their job.
Depending on the level and subject matter, the master's degree can provide additional skills for improved teaching, open the door to potentially higher pay, allow the teaching of a different group of students, or open the avenue of advancement in education, such as in administration. Another reason to earn a master's degree in education or teaching is to become a teacher in the first place. Many future teachers already have a bachelor's degree, but not have completed their TPP. The master's degree program provides this opportunity. Learn more about online master's degrees in education & teaching.
PhD in Education & Teaching
The PhD is becoming one of the most popular for those seeking an advanced education degree. Unlike the EdD, which focuses on applying existing research, the PhD focuses more on developing new research and theory. The ultimate goal of a PhD program is to prepare graduates for leading roles in research, academia, and teaching at the post-secondary level. Much of the curriculum focuses on teaching skills that are useful for engaging in research that can create new knowledge and innovative theories that practicing teachers can use to improve education. Read more about online PhDs in education & teaching.
Doctor of Education (EdD) Degree
Unlike some of the other teaching degrees, a Doctor of Education Degree is tailored primarily for those who wish to shift from a teaching role to that of an administrator or policymaker. One of the goals of an EdD degree is to teach students how to take research knowledge and apply it to real world situations in education.
When earning an EdD degree, students can focus their learning on research and education issues concerning policy and practice. The courses help prepare graduates for a career that requires a hands-on leadership role in not just educational systems, but professional organizations and government. See if an online EdD program might work for you.
Degrees in Early Childhood Education
A degree in early childhood education is great for anyone looking to teach at the pre-school or kindergarten level. However, most students interested in an early childhood education degree should expect to focus on working with students at the pre-kindergarten level.
This degree is available in every path, from the associate all the way to the doctorate. The curriculum prepares you to help young children with their social and cognitive development, including motor skills and speech. Students graduate ready to help children who range in age from the earliest months to the seven or eight years old. Does an online degree in early childhood education sound right for you?
Degrees in Elementary Education
Commonly available at the bachelor's degree level, an online degree in elementary education is ideal if you wish to teach at the primary level. This includes teaching students from grades one through six, but may also mean teaching at the kindergarten or middle school levels, as well. During the course of study, elementary education students can expect to take courses that provide a wide range of subject matter material, from math to social studies to reading to art. On top of that, students learn about various teaching methods, strategies, and methods of student assessment. See if an online degree in elementary education makes sense.
Degrees in Secondary Education
Secondary education refers to students at the middle and high schools levels. This means teaching students from roughly the ages of 12 to 18. Due to teaching older students, teachers focused on a degree in secondary education can expect to also focus on a particular subject matter, like science, English, or mathematics. At the master's level, secondary education programs are usually designed for students who already have a bachelor's degree in a subject they would like to teach in. For more, get the inside scoop on hybrid and online degrees in secondary education.
Degrees in Physical Education
Physical education refers to improving, maintaining, and teaching physical fitness and well-being. Many degrees in physical education focus on teaching students from kindergarten through the end of high school. Those interested in teaching primary and secondary school students about staying healthy through sports and an active lifestyle should consider this degree. The curriculum should be similar to other teaching degrees, but also include coursework on physical fitness, learning motor skills, physical disabilities, and sports psychology. Learn about online physical education degrees.
Degrees in Special Education
Special education is a popular subfield that involves helping students who need educational instruction that differs from the typical curriculum. Whether it's a physical or mental disability, some students need not just extra attention or guidance, but particular teaching techniques that can require additional training and experience. That's where these special education degrees come in; graduates learn how to identify students with special needs, craft a curriculum to meet those needs, deliver the academic material in a way the student can understand and learn, and provide additional social and behavioral teaching to students who need it. See online special education degree options.
More Education & Teaching Degrees by Subject
In addition to the above areas of educational focus, teachers can also decide to teach a particular academic subject, such as science, history, math, or English. Depending on the level of instruction, this can require special academic training. For example, at the high school or secondary level, many teachers must have majored in the area they would like to teach in. So if you want to teach US history, you must earn a bachelor's degree in history. Other popular teaching concentrations include music, foreign language, theater, and art.
Step 4
Decide How You Want to Learn
With so many educational pathways for becoming a teacher, you have a number of ways to learn. The two major decisions you need to decide on first are (1) pace of learning and (2) method of content delivery.
Campus-Based vs. Online Teaching Programs
Working professionals, caregivers, busy parents, or anyone else who needs flexibility can greatly benefit from online programs. This flexibility usually allows students to learn at any time, from anywhere, and at their chosen pace. But online degrees aren't going to replace campus-based teaching programs just yet. Many online teaching programs still have an in-person curriculum requirement. There's the ability to interact with classmates in-person that an online program can't perfectly replicate. In addition, there may be certain specialties or programs that are only available on-campus, depending upon the school.
Part-time vs. Full-Time Teaching Programs
One of the biggest advantages of online learning is the ability to progress through the curriculum at your own pace. This flexibility has always been around in the choice of a full-time or part-time curriculum, but distance learning options further amplify these pacing options. The primary advantage of choosing full-time study is the ability to earn a degree faster. But part-time study means you can either spend extra time learning difficult concepts or, more commonly, continue working or meeting caregiver obligations while in school. The drawback of attending a part-time program is that it'll take longer to earn the degree.
Step 5
Pick a Teaching Program & Apply
Once you decide which academic degree you want to earn, it's time to find schools that offer it. There are plenty of great programs and reputable schools to choose from. The bad news is that so many choices can make it hard to find the right school for you. To help with this important step, we've created the following checklist.
Is the school regionally accredited and by the NCATE?
Does it fulfill licensing requirements in the state you want to teach?
Does the program format work for my schedule?
Can I realistically afford tuition and other costs?
Do you have a realistic chance of getting accepted?
Prerequisites and Applications
Before applying to your chosen school and program, you'll need to look into what it takes to apply and get accepted. There are several components to the application, as well as prerequisites, which take time and advanced planning to handle.
Prerequisites
For many online teaching programs at the bachelor's level, there aren't many prerequisites beyond what's required for general admission. However, one key exception lies with state-specific skills testing. For some states, this can be met with a certain score on an entrance exam test, like the SAT or ACT. But for other states, future teachers must take the PRAXIS Core exam. And depending on the school, a student may need to take this before applying for admission.
Application
Applying to a teaching program is very similar to applying to any other post-secondary program. Most applicants need to provide the following elements to complete their application for admission into a bachelor's degree and teacher preparation program:
Application
Application fee
Evidence of completion of a GED or a high school diploma
High school transcript (if applicable)
SAT or ACT entrance exam scores
Personal statement
Letters of recommendation
Step 6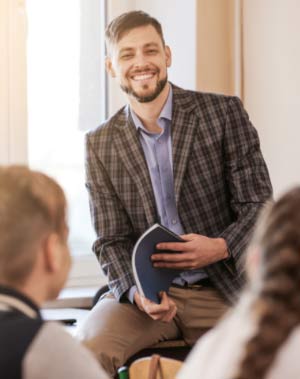 Fund Your Teaching Degree
In addition to the time and effort it takes to become a teacher, there are usually significant tuition expenses, fees and other costs of attendance. For many, finding a way to pay for their college education is a significant hurdle. Luckily, there are several options available to help ease the financial burden. Some of these require repayment in the future while others are gift-based aid. To learn more about these school funding opportunities, please check out our Financial Aid and Scholarship pages.
Step 7
Finish Your Coursework & Student-Teaching
Anticipating the kind of coursework you can expect to complete while earning an education degree is a bit difficult to do. This is because of the varied state requirements for a teaching license and your preferred teaching level, as well as the varied academic pathways to becoming a licensed teacher. These variations mean that outside of the teaching preparation program curriculum, the classes can vary tremendously, depending on the type of degree, area of specialization (if any), and major.
However, the core curriculum of a teaching program has a few similarities, such as covering topics relating to student development and teaching strategies. To get an idea of what kind of coursework you might encounter, check out the list of course examples.
Course Examples
1
Development in Children
2
Oral and Written Communication
3
Introduction to Psychology
Student-Teaching
Students earning a teaching degree that includes a teacher preparation program need to obtain real-world teaching experience. This means teaching students, often in a public school setting, while under the supervision of appropriate members of the teaching program, such as faculty, a classroom teacher, or a student-teaching office. Before beginning the student-teaching portion of their curriculum, students must be at an advanced stage of their program. This means they must:
Be in their final year of the program.
Pass all necessary state-specific teaching exams, such as PRAXIS.
Have a minimum GPA, either overall or for certain classes.
Have approval from the appropriate program faculty member or administrator.
Be a student in the teaching program for a minimum period of time.
Pass a criminal background check.
Pass a medical exam.
Once accepted, students may spend one or two school semesters engaged in student-teaching. And this isn't just assisting a teacher in the classroom, but actually teaching the class. During the experience, the student teacher receives feedback and an evaluation to assess their teaching ability.
Step 8
Get Your Teaching License
Outside of private schools, a teaching certification will be required to teach. Even at private institutions, the school may still want a fully licensed teacher, so having licensure is still important. Becoming certified isn't that complicated, but each state has its own requirements and many future teachers aren't sure which state they would like to teach in after graduation.
To give you a broad idea of what you can expect, let's look at the major components of becoming licensed.
Licensing in Your State
Every state has its own licensure requirements for teachers. Therefore, prospective teachers must check for specifics in their state. However, at a minimum, future teachers must do the following to become licensed:
Have a bachelor's degree.
Complete an accredited teacher preparation program.
Pass a criminal background check.
Earn sufficient scores on basic skills and/or subject matter exams, such as the Praxis Core, Praxis Subject Assessments or the Praxis Knowledge for Teaching Test.
To learn more about each state's licensing requirements, please visit Education Commission of the States' Teacher License Reciprocity: State Profiles page, which has links to each state's respective teaching licensure requirements.
Licensing Reciprocity/Exchange
Reciprocity refers to a licensed teacher in one state being able to teach in a different state. The purpose of reciprocity is to ease the flow of teachers from one state to another. Full reciprocity, where State A accepts State B's licensed teacher automatically, is not very common. What's more common is an expedited or modified licensing process where State A allows a teacher from State B to become licensed in State A after going through an abbreviated application process. This exact process depends on which state the teacher is from, as well as how much experience and education they have. In many states, a new teacher can begin teaching almost immediately while they work on completing the reciprocity requirements.
To learn more about reciprocity, check out the following resources:
Step 9
Apply, Apply, Apply
Now that you have your teaching degree, you need to find a place to put it to good use. You probably already have a grade level or subject matter you want to focus on, as well as a state you'd like to work in. But despite making those plans, there are still many other specifics to consider. For example, will you work in a public school or private? Urban or suburban? Second grade or third grade? These are just a few things to think about.
To finalize your decision on where you want to work, do your research. Online message boards are a good resource, but an even better one will be talking to your fellow classmates and current teachers and education administrators. Participate in networking events to get the inside scoop on where the nicer jobs are, who's hiring and what school or district you'll want to avoid.
Once you've selected the schools you'd like to teach in, it's time to apply. Here are a few tips for the job search, interview, and selection process.
Find good references. This will be one of the key components of your job application.
When answering questions, whether in an interview or on an application, keep your answers school-oriented and emphasize what you can do for the students.
Learn as much as you can about the school district and school you wish to work for. Don't be caught surprised about a key detail about the job you apply to.
During the interview, remember that you'll need to fit in with not just the student body, but also the current teachers.
Network like crazy. Just like any other profession, it's not just what you know, but whom you know.
Consider working as a substitute teacher at the school or district you want to join. It can provide an opportunity to make a great first impression when you apply for a permanent position.
Step 10
Continuing Education
Many states require licensed teachers to renew their teaching licenses every few years. During this renewal process, the teacher will have to provide evidence that they have completed a number of continuing education or professional development credits. The exact types of continuing education necessary, as well as how many credits are needed, depends on each state's teaching license renewal process.
But outside the requirements for maintaining licensure, continuing education is important to professional development. This not only allows teachers to be eligible for additional teaching or administrative positions, but can also provide networking opportunities. Below are five examples of continuing education programs or coursework that teachers can consider participating in.
1. Another degree
Getting a master's or doctorate can provide opportunities to shift into non-teaching positions in education, as well as more specialized or advanced teaching jobs, working with more unique students or students at a higher level.
2. Education workshop
Whether hosted by government or private organizations, workshops provide opportunities for teachers to learn about new or emerging issues in education while connecting with other teachers and administrators.
3. Education professional organization
4. School district
Many school districts provide pre-approved continuing education courses for teachers who must complete these credits for license renewal.
5. Institutes of higher learning
Many colleges and universities offer graduate coursework to meet not just continuing education requirements for license renewal, but also for salary advancement. Courses titles include 21st Century Learning, Special Populations and Instructional Strategies.