How to Become a Licensed Social Worker Step-by-Step
Becoming a licensed social worker represents a selfless decision to help people navigate and overcome everyday issues. Whether working for the wellbeing of kids as a school social worker, providing mental health services as a clinical social worker, or in one of many other areas of specialization, social workers are on the frontlines of helping others. Begin your path to making a difference as a social worker.
Last Updated: 08/14/2020
Sponsored
publicservicedegrees.org is supported in part by advertisements. Featured programs and school matching are for institutions that compensate us. This compensation will never influence our school rankings, in-depth guidebooks, or any other information or resources published on this site.
Programs that might interest you: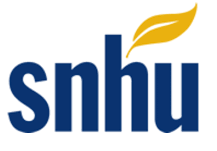 Make a difference in your community with a bachelor's degree in human services online. This flexible and affordable degree program offers four unique tracks depending on your career goals. No application fee or SAT/ACT scores required. Learn more about this fully online degree today.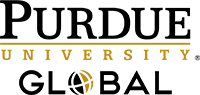 Want to further your criminal justice career? Earn your master's in criminal justice from one of the nation's largest providers of public safety degree programs online. Take courses from professionals with decades of real-world experience in criminology, policy making, case law, and more. Transfer credits to graduate faster and get a 20% tuition discount if you earned a bachelor's at Purdue Global. Become a leader in criminal justice today.
Sponsored
publicservicedegrees.org is supported in part by advertisements. Featured programs and school matching are for institutions that compensate us. This compensation will never influence our school rankings, in-depth guidebooks, or any other information or resources published on this site.
Step 1
Make Sure a Career in Social Work Is the Right Fit for You
Committing to a career in social work is a big decision, so you should make sure this career aligns with your skills and interests before taking the plunge. You should also understand the education commitments required. Use these five questions to help better ascertain if this is the right choice for you.
Do I enjoy interacting with people of many different backgrounds and life experiences on a daily basis?
Do I possess the ability to leave my work at the office, maintain healthy boundaries, and protect my mental health when helping people facing difficult circumstances?
Am I good at handling a heavy caseload, managing my time effectively, and not feeling overwhelmed by a never-ending list of tasks?
Am I able to show empathy when listening to clients explaining their situations? Can I understand their feelings in a non-judgmental way?
Do I possess the creativity and outside-the-box thinking needed to find innovative solutions to myriad problems and situations?
If you answered "yes" to most of the questions above, a career in social work is likely a good choice for you.
How Long Does It Take to Become a Social Worker?
The timeline for becoming a social worker depends on a number of factors. In addition to considering the level of education, you should also think about the type of licensure you hope to hold, post-grad requirements (e.g., fieldwork placements, supervised hours), and whether you plan to study on a full- or part-time basis. The timelines highlighted in the table below give a general sense of what to expect, but actual timings depend on the individual learner, current education level, specific degree plan, and state licensing requirements.
Licensed Bachelor Social Worker (LBSW)
Licensed Master Social Worker (LMSW)
Advanced Generalist Social Worker
Licensed Clinical Social Worker (LCSW)
Years of College
4 years
2 years (post-bachelor's)
2 years (post-bachelor's)
1-3 years (post-bachelor's) depending on whether student possesses a BSW or unrelated degree
Post-Degree Licensing Requirements
Bachelor's licensing exam
Master's licensing exam
2 years of supervised work experience

Advanced Generalist licensing exam
Additional coursework

2 years of full-time supervised clinical work experience

Clinical licensing examination
ETA to Career Start
4 years
+ 2 years from bachelor's
+ 4 years from bachelor's
+ 3 to 5 years from bachelor's
Step 2
Decide If You Want to Become a Non-Clinical or Clinical Social Worker
Two distinct paths exist for social workers: clinical and nonclinical. Deciding which to pursue early on is important, as this will directly impact whether you need to complete a bachelor's degree (required for nonclinical positions) or a master's degree (required for clinical positions in all 50 states). Here's some points to consider when making your decision:
Choose non-clinical path if …
You want to work in more administrative positions that focus on program and/or resource management rather than assessing and treating clients
You're interested in taking up positions focused on policy creation and implementation
You're passionate about improving service delivery and assessing program effectiveness
Choose clinical path if …
You want to work in direct service roles that require you to assess needs and create plans
You're passionate about connecting clients to resources and support mechanisms based on their individual needs
You're interested in providing psychological services, such as counseling and psychotherapy
Step 3
Explore Your Social Work Education Options
Now it's time to dig into education options and find which degree best suits your skills, interests, and professional goals. Keep reading to learn about the differences between bachelor's and master's degrees in social work and figure out whether you want to study on-campus or via an online degree program.
Choose a Degree Path
Bachelor's Degree in Social Work (BSW)
Bachelor's degrees in social work prepare learners for nonclinical, entry-level positions in places like schools, hospitals, rehabilitation facilities, mental health clinics, and social service agencies. They also serve as great launching pads for those who want to complete a master's in social work and move into clinical or other advanced positions. While graduates of BSW degrees qualify for direct service positions, they cannot work in roles that create treatment plans or provide any time of clinical services. Students cover foundational topics in areas of social work policy, social welfare, community interventions, and human behavior within diverse social environments.
Learn more about online bachelor's degrees in social work.
Master of Social Work (MSW) Degree
Completing a master's in social work often serves as the natural progression for those with BSW degrees as it allows them to qualify for advanced positions in diverse professional settings. Graduates of these programs can take on clinical roles allowing them to create treatment plans, supervise other social workers, and act as a leader in the field. Many schools now offer micro and macro MSWs. Those who follow the former path want to work in direct care positions while those who choose the latter desire to work in administrative positions. Common coursework includes studies in social and economic justice, working with at-risk populations, social welfare policy, and direct practice with diverse clients.
Learn more about the online MSW degree.
Decide How You Want to Earn Your Degree
Social work programs at every degree level exist both at brick-and-mortar campuses and online via distance learning platforms. Students who do their research can find a program that meets their scheduling needs and learning preferences without sacrificing flexibility or academic quality. The following sections take a look at specific considerations.
Campus-Based vs. Online Programs
Both traditional social work degrees taught on campus and online programs taught through digital platforms have their advantages and disadvantages. Some students find that the face-to-face component of campus-based learning paired with visiting a classroom multiple times per week makes it easier for them to stay disciplined and feel connected. Other learners find that their existing responsibilities only allow for online degrees that provide maximum flexibility and the option of completing work at times that work best for their schedules. Consider these questions when picking a program and think about how the everyday requirements of each format works with your lifestyle and learning goals.
Part-Time vs. Full-Time Program
No matter the amount of flexibility offered by a degree, some students find that full-time learning simply isn't a reality. Fortunately, many social work programs also provide part-time options to meet the needs of these learners. Students should ask about part-time availability before committing to a program. They should also find out how long it takes to complete the degree, whether summer classes exist, and if the school charges additional fees. These types of programs especially benefit single parents, working professionals, and those with other outside commitments.
Narrow Your List of Potential Schools
After deciding what type of social work degree you want to earn and whether you plan to do so in-person or online, it's time to focus your search and find two or three schools that truly fit your needs and offer a quality education. Review our checklist to make sure you pick a school that ticks all the right boxes.
Social Work School Checklist
Following this checklist can make your process of narrowing schools easier and ensure you find a top program.
Is it accredited by the Council on Social Work Education?
Students who attend unaccredited programs will struggle to attain licensure, so pay special attention to this component.
Does it fulfill licensing requirements in the state you want to practice?
Check with your state board of social work if you're unsure of the exact requirements.
Does the program format work for my schedule?
If you can only study part-time but the school doesn't offer this path, take it off the list.
Can I realistically afford tuition and other costs?
Ask admissions panels both about cost and available funding (e.g., scholarships, fellowships) to ascertain the answer.
Step 4
Complete Prerequisites and Apply to College
After finding the ideal schools you want to apply to, it's time to consider the application process. While all schools require you to fill out an application and pay fees (unless you receive a fee waiver), some also require you to meet prerequisite requirements.
Prerequisites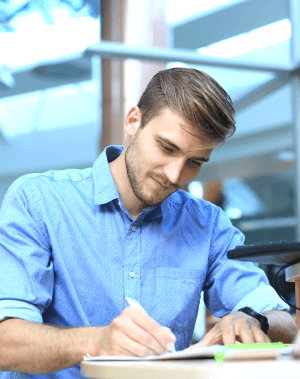 Prerequisites vary based on type of degree and specific school. At both degree levels, most departments require students to possess a minimum GPA, diploma or degree from a high school/accredited college, and completion of specific coursework. At the bachelor's level, graduates of associate programs typically need to demonstrate completion of lower-level courses before applying. At the master's level, programs often require the completion of a certain number of upper-division courses alongside a class in statistics or research skills. Prospective students should review prerequisites prior to applying to avoid paying an application fee for a program to which they do not qualify.
Application Process & Fees
While application processes also vary by school and department, most maintain similar requirements. All students must complete an application and pay any required fees. These typically range from $50 to $125. Applicants must also supply transcripts from any schools attended, submit two to three letters of recommendation, provide a personal statement outlining why they want to study social work at that institution, and, if the program is particularly competitive, participate in an online or in-person interview. International students must supply TOEFL or IELTS scores to demonstrate English proficiency.
Step 5
Look for Ways to Help Pay for Your Social Work Degree
Given the ever-rising cost of higher education, many prospective social workers look for ways to lower their costs and avoid significant student loan debt. Fortunately, plenty of financial aid options exist. Students can take advantage of scholarships and grants provided by universities, state and local governments, professional associations, and nonprofits to cover costs. Learn more about your financial aid options as well as degree-specific scholarships on our dedicated guide pages.
Step 6
Complete Course and Fieldwork Requirements
Social work degrees at the undergraduate level provide students with a broad base of knowledge designed to qualify them for many entry-level, nonclinical positions. Students build generalist skills in areas of policy, legal and ethical concerns, understanding government and nonprofit systems, coordinating referrals, research, and data-driven decision making. At the master's level, degree seekers begin to specialize their knowledge in advanced topics and sub-disciplines while also building clinical skills. Some courses you may take while enrolled in a BSW or MSW include:
Foundations of Social Work Practice
Social Welfare Policy
Advanced Clinical Practice
Social Work Policy
Program Development for Diverse Populations
Fieldwork requirements vary both by location of the school and level of degree. At Loyola University Chicago, for example, students enrolled in the bachelor of social work program must complete approved coursework before participating in a field experience lasting no less than 480 hours. They must also participate in fieldwork courses while completing the hours. At Fordham University, master's students must complete at least 1,200 hours of fieldwork, 600 of which focus on generalist skills-building and 600 of which are devoted to specialist training. Check with potential schools to get a clearer idea of expectations.
Step 7
Acquire a Social Work License in Your State
The Bureau of Labor Statistics reports that all states require clinical social workers to be licensed, and many mandate licensure and/or certification for those in nonclinical roles.
Research How to Become a Licensed Social Worker in Your State
Students looking for more information about the steps for licensure in their state can find details on licensure, jurisdiction, supervision, and continuing education requirements via the Association of Social Work Boards. Some may also require learners to receive certification. If you live in California or Texas, check out the spotlight sections below on requirements in these states.
How to Become a Social Worker in California
Individuals living in California have the option of becoming Associate Clinical Social Workers (ASWs) or Licensed Clinical Social Workers (LCSWs). They must possess an accredited master's in social work degree, fulfill course requirements, register as an ASW, complete a live scan and criminal background check, pass the California Law & Ethics Exam, complete 3,000 supervised hours, pass the Association of Social Work Boards clinical exam, and receive their LCSW license. The Board of Behavioral Sciences provides more in-depth information.
How to Become a Social Worker in Texas
If living or planning to practice in Texas, you can become a Licensed Baccalaureate Social Worker (LBSW), Licensed Master Social Worker (LMSW), Licensed Master Social Worker-Advanced Practice (LMSW-AP) or Licensed Clinical Social Worker (LCSW). Requirements vary by licensure type, but students must typically provide a completed application and fee, transcripts from an accredited social work program, proof of passing the Jurisprudence Exam, successful completion of the appropriate ASWB exam, security information details, an employment history form, and proof of completed supervisory hours. Visit the Texas State Board of Social Worker Examiners for more details about the process.
Pass Your Exam from the Association of Social Work Boards (ASWB)
After meeting all other requirements, candidates must successfully pass their Association of Social Work Boards examination to receive licensure. The organization provides five categories of examinations based on level of education and whether working in clinical or nonclinical roles. Regardless of test, each contains 170 multiple choice questions – 150 of which count towards the final score. These are administered worldwide by Pearson Professional Centers and accommodations exist for examinees with disabilities. The exam costs between $230 and $260, depending on type.
Complete Additional State Licensing Requirements
If planning to become a licensed clinical social worker or advanced generalist, you'll need to meet the supervised work experience requirements before qualifying in your state. Clinical social workers typically need at least two years of full-time, direct supervised experience while those seeking advanced generalist positions need two years of nonclinical supervised experience. Check with your state board to learn more about specific requirements.
Step 8
Apply to Social Work Jobs You're Passionate About
Social workers find jobs in many settings and industries, ranging from nonprofits and hospitals to schools and rehabilitation facilities. Because the industry offers so many different specialty areas, students can find jobs that speak to their passions and interests. Use these resume and interview tips to ace the hiring process.
Resume Tips
1
Understand your skills.
Social work exists as a wide-ranging field, so understanding and highlighting specific skills and competencies in the discipline shows hiring managers what you actually bring to the table.
2
Write for the job you want.
Most individuals focus on explaining the job they already have rather than leveraging skills gained to demonstrate their preparedness for the job they want.
3
Use industry lingo.
Social work has a lot of specific vocabulary (e.g., patient-centered, case management, intervention, crisis management). Use this language to demonstrate your knowledge of the field.
4
Demonstrate improvement.
Rather than simply listing tasks, try to quantify and qualify your accomplishments. Did you increase program involvement? Grow retention rates? Use numbers to show how you improved outcomes.
5
Leave room for questions.
Without being vague, try to pique the resume readers' interest in a way that will make them want to bring you in for an interview to learn more.
Interview Advice
1
Research the organization.
Interviewers are impressed by job candidates who clearly spent time getting to know the place where you want to work. Look at their website, LinkedIn pages of employees, and partner organizations to gain insight.
2
Prepare yourself for common questions.
The Balance provides a list of common social worker interview questions so you know what to expect and don't get caught out by predictable queries.
3
Ask detailed questions yourself.
Job candidates can show great insight by having a list of questions to ask the interviewer at the end. Make these specific to the organization and don't ask anything that can easily be found online.
Interested in related career paths? Learn more about other jobs you can get with a social work degree.
Step 9
Consider Getting Professional Certification in Your Social Work Field
After earning your license, you can further demonstrate the National Association of Social Workers provides many different professional certification options for you to further demonstrate your skills and knowledge. While not always required for employment, these certifications alert employers and clients to your commitment to continued education and your understanding of best practices. Check out the table below to learn more about your certification options.
Step 10
Renew License and Complete Continuing Education Requirements
Given the ever-evolving nature of social work, nearly every jurisdiction in America requires professionals to participate in continuing education programs to qualify for biannual license renewal. The number of hours and types of courses vary by jurisdiction, but individuals can check with their state board of social work to learn more. The Association of Social Work Boards also provides general information and advice about continuing education mandates.