Fire Science Student Resources, Scholarships, and Support Services
Whether you're looking for networking opportunities, help covering next semester's tuition, or another type of support, here are the top scholarships and resources you need to know about as a fire science student.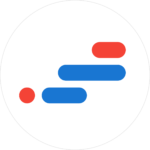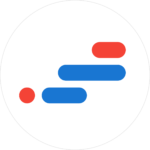 College can be challenging to get through, even for the most determined student. Between figuring out how you're going to pay for tuition to late nights studying for exams, the path isn't easy. But there's help out there if you know where to look. As a fire science student, you can take advantage of many scholarship opportunities and student resources designed with you in mind. In this guide, we provide a closer look at some of the best scholarships, resources, and support services for fire science students. After looking into these financial, academic and career support options, you'll be in a better position to achieve academic success and financial stability while pursuing your degree.
Campus and Online Support Resources for Fire Science Students
Colleges and universities today offer a wide variety of resources for both on-campus and online degree seekers, including those in fire science programs. For distance learners, most schools today offer remote access to academic advisors, tutoring services, writing centers, and library resources to ensure that you are equipped for academic success. Let's take a detailed look at the various student support services for on-campus and remote learners.
University Student Support Centers and Services
It's important that fire science students take advantage of university student support centers and services before entering the workforce in order to make meaningful connections to professionals in their local area or wherever they wish to pursue a career. Fire science programs provide you with access to professors and advisors who have relationships with local firehouses, municipal fire companies, and junior firefighter leagues to help you transition from school into a full-time career. In addition to working directly with academic advising centers on-campus and online, schools provide fire science students with access to supportive professionals in financial aid and career services offices. While you might not attend one of these schools, here are two fire science programs with excellent student support resources that will give you an idea of what to look for.
College-Sponsored Scholarships in Fire Science
While any form of financial aid is helpful when pursuing your education, college-sponsored scholarships in fire science are the best option. This type of funding is advantageous for several reasons, including the fact that these scholarships are usually recurring awards that provide funding for students with strong academic performances. Secondly, college-sponsored scholarship programs are intentionally designed to support the academic endeavors of learners in your program and your school.To find out more on college-sponsored scholarships in fire science at your school be sure to contact the financial aid office or speak with the program director or chair of your department.
The following schools are examples of the amazing support college-sponsored scholarships provide to fire science students around the U.S.