Scholarships and Resources for Students with Disabilities
Find funding, advocacy organizations, networking opportunities, and other support that make paying for and getting through college easier.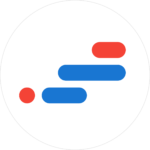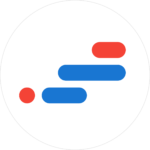 Supporting students with disabilities, along with other student groups, as they work toward higher education is critically important, as is improving access to educational resources and funding. Doing so makes college and professions more diverse and representative, something we can all get behind.
If you're a student with a disability and you're looking for some extra help paying for college or want to take advantage of the many academic and career support programs available, you've come to the right place. This guide highlights 40 scholarships to help you reach your academic and career goals, including paths focused on public service such as teaching, law, nursing, and firefighting. Read on to find the funding sources that fit your individual goals and learn about professional resources, advocacy organizations, and opportunities for networking.
Scholarships & Grants for Students with Disabilities
Plenty of scholarships and grants are exclusively available to students with disabilities, and even those that aren't are worth applying to. Whether you have visual or hearing loss, a speech impediment, a physical disability, or a different type of disability, here's a look at 40 top scholarships to consider for public-service-related majors and other academic fields.
General Scholarships & Grants
Students with Visual Disabilities
Students with Hearing Loss
Students with Speech/Language Impairment
Students with Learning, Cognitive, or Developmental Disabilities
Students with Physical Disabilities
Scholarships & Grants in Public Service
Student and Career Resources for Students with Disabilities
Students with disabilities have many resources at their disposal to help support their academic and professional goals. We highlight a few in this section, with emphasis on financial aid tools, professional development opportunities, advocacy services, and educational services.