Social Work Student Resources, Scholarships, and Support Services
From a list of scholarships to a collection of valuable academic and career prep resources, see where to get help paying for college and succeeding in your program as a social work student.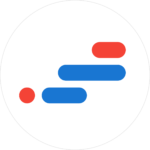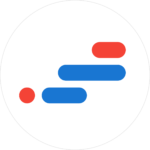 Graduating with as little debt as possible and feeling confident in your skills and ability to get a rewarding job is every college student's goal – and it's no different for social work students. To make this goal a reality, social work students can take advantage of the many scholarships, support services, and resources that have been designed specifically for them. In the following guide, we've highlighted the best of these all on one page. From support services and scholarships available directly from your school to a list of private scholarships and helpful online resources, see where to turn for help paying for and succeeding as a social work student.
Campus and Online Support Resources for Social Work Students
Earning a post-secondary degree often pushes students' mental and financial limits. To reach maximum academic and professional potential, you'll need some career and educational support. See below for examples of where to find that support.
University Student Support Centers and Services
When students need help, they should first look to their own school or program. Not only will your school have the best understanding of your situation, but it also has a strong interest in seeing you succeed. To give an idea of what to look for, we've highlighted two notable schools that do an exceptional job helping their social work students.
College-Sponsored Scholarships in Social Work
Paying for college is often the biggest challenge for students. While there are a variety of financial aid options available, they are not all created equal. Scholarships are some of the most sought-after forms of financial help since they do not require students to work for or pay back funds.
Start your scholarship search with your school and social work program since they often have scholarships available only to their students. This makes it easier to apply and earn a scholarship award. To get an idea of the school-sponsored scholarships available, we've highlighted two schools with excellent scholarship offerings.