Forestry Student Resources, Scholarships, and Support Services
Explore dozens of academic and professional resources, schools with top support services, and more than 15 scholarships that can help you succeed on your forestry college and career journey.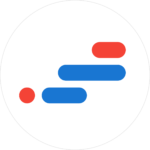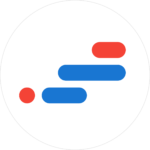 If you love trees and the outdoors, a forestry degree could help turn your interests and skills into an exciting career. As more forestry degrees pop up online and on-campus, you'll want to know how you can complete one of these degree programs without breaking the bank. Similarly, you should also be on the lookout for supportive resources to help you before, during, and after earning your forestry degree.
Fortunately, there are plenty of scholarships, resources, and student services that can make your college journey more affordable and rewarding, which we'll showcase in this guide. Keep reading to find this year's top scholarship opportunities and support resources for forestry students.
Campus and Online Support Resources for Forestry Students
Graduating from college and finding your first job can feel challenging but know that you can find support from many places if you know where to look. As a forestry student, you can take advantage of several academic and career support resources that are valuable before, during, and after college. Many schools offer services tailored specifically to forestry programs, making it easy to find help when you need it. We highlight two top programs providing excellent student services below.
University Student Support Centers and Services
While almost every college provides general support services for students, finding a school with forestry-specific services can significantly benefit you. When looking at prospective schools, ask about departmental services. Does the department offer a writing center or assistance finding an internship? Can you get help with degree-specific advising or support with forestry-related technology? Locating a program with individualized services can benefit you before enrolling and even after graduating. Two of the best programs for student services are profiled below.
College-Sponsored Scholarships in Forestry
Forestry scholarships offered by colleges and universities provide some of the best funding opportunities to pay for school. Because these opportunities are only available to students attending specific programs are eligible, you have a much higher chance of receiving funding.
If you're unsure where to start your search, consider contacting the financial aid office or the program director. Both should be able to point you in the right direction. You can also look at both the departmental website and the general scholarship page to see if any are listed. We look at two schools providing ample forestry funding in this section.