Criminal Justice Student Resources, Scholarships, and Support Services
Learn about scholarship opportunities, college support services, and top outside resources that can make all the difference in your criminal justice education.
Sponsored
publicservicedegrees.org is supported in part by advertisements. Featured programs and school matching are for institutions that compensate us. This compensation will never influence our school rankings, in-depth guidebooks, or any other information or resources published on this site.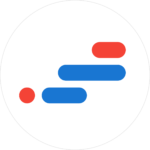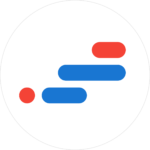 We don't need to tell you that earning a college degree in criminal justice is a major undertaking requiring plenty of time, effort, and money—which may be in short supply. And, like many criminal justice students, you'll need some help along the way to succeed.
Finding the funds to pay for your degree program will be among the first hurdles you'll face. Some of the best funding sources are scholarships. This guide helps you get started on your criminal justice scholarship search with information on school-based scholarship programs, private scholarships currently being offered, and useful advice on how to land great criminal justice scholarships and grants. We've also included our list of some of the best online resources available to help you meet your criminal justice academic and career goals.
Campus and Online Support Resources for Criminal Justice Students
Whether you're at the beginning, in the middle, or approaching the end of your criminal justice program, your college is prepared to help with a full range of on-campus resources. For starters, these include:
Academic counseling to help you with specialization, course choices, and (for graduate students) thesis and dissertation subject choices.
Personal counseling, for help with emotional and life issues affecting your academic work.
Career counseling and job-seeking services to help put you on the path to a successful criminal justice career.
You'll also find an abundance of excellent online support resources from criminal justice professional associations, law enforcement and legal organizations, and many others. Here's a look.
University Student Support Centers and Services
Student support services on your campus may be in a single location or they may be in separate offices in different buildings. You'll discover some support services provided specifically for criminal justice students, while others are for all students, regardless of major. Your school's website will have detailed information on what's available. No matter where and how student support services are provided, it's to your great benefit to make the most of them before, during, and even after you've completed your criminal justice degree.
The following two schools offer exemplary student support services to their criminal justice students:
College-Sponsored Scholarships in Criminal Justice
Some of the best (as in, biggest dollar amounts) sources of scholarships are colleges and universities themselves, and a great place to start your scholarship and grant search is your school's financial aid office. That's where you'll find information on these school-sponsored scholarships, some of which may be available exclusively to criminal justice students. You can also check for in-house awards by contacting your criminal justice department directly or by visiting the school's website.
Here are two colleges with noteworthy scholarship opportunities for students enrolled in their criminal justice programs: