Reducing Your Student Loans Through Acts of Public Service
Learn how pursuing a career for the greater good and becoming a volunteer can help eliminate your student debt.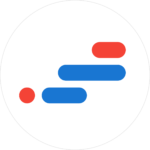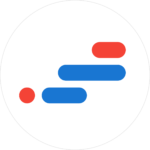 Imagine getting help paying off your student loans in exchange for helping others every day. It may sound far-fetched, but it can become a reality through special loan forgiveness and repayment assistance programs that reward Americans who dedicate their career and time to public service. From working as a teacher or doctor in an underserved community to protecting our nation as a member of the military to becoming an AmeriCorps volunteer, there are many ways to qualify for loan aid that can eliminate thousands of dollars of college debt. This guide highlights these programs and explains eligibility requirements. Whether you're a new student, recent graduate, or seasoned public service professional, keep reading to see how you can pay for college by paying it forward.
Major Federal Student Loan Forgiveness Programs
There are two primary student loan forgiveness programs provided by the federal government for those in public service careers – the Public Service Loan Forgiveness (PSLF) Program and the Perkins Loan Cancellation program. Learn more about each below.
*Update 9/26/22*
In addition to the PSLF Program and Perkins Loan Cancellation, the Biden-Harris Administration just passed the Student Debt Relief Plan that will qualify Pell Grant recipients making $125,000 per year or less for $20,000 worth of student loan forgiveness and non-Pell Grant recipients for $10,000 worth of student loan forgiveness.
The application form for this will open in early October 2022.
In the meantime, you can prepare by doing the following:
~ Check your eligibility here.
~ Log on to your account at www.studentaid.gov and make sure your contact info is up to date & sign up for alerts.
~ If you don't already have an account, sign up at www.studentaid.gov to manage your loans.
~ Make sure you know your loan balances and what types they are so you can be ready to apply for relief.
The plan also includes provisions for extending the loan repayment pause in 2022 and lowering student loan payments going forward. Learn more on the US Department of Education Website.
Public Service Loan Forgiveness (PSLF) Program
Perhaps the most well-known option, the Public Service Loan Forgiveness Program was created in 2007. Applicants must work full-time either for a federal, state, local, or tribal government or a nonprofit organization. Qualification is not based on the specific job type or title. Applicants must pay 120 qualifying student loan payments over a 10-year period through an income-driven repayment plan to receive consideration.
Accepted Loans
Loans provided through the William D. Ford Federal Direct Loan Program

Any federal loans consolidated into a Direct Consolidation Loan

Private loans cannot be consolidated and do not qualify
Loan Forgiveness Amount
The loan forgiveness amount depends on each applicant. Individuals must make 120 qualifying payments over 10 years via an income-driven repayment plan. If all requirements are met, the federal government forgives the remaining loan balance.
Eligibility Requirements
.Hold employment through a qualified federal, state, local, or tribal government or be employed by a nonprofit organization

.Work on a full-time basis

.Have Direct Loans (or other federal loans consolidated into a Direct Loan)

.Use an income-driven repayment plan

.Make 120 qualifying and one-time payments over a 10-year period
Qualifying Employment
.Any government organization at any level except for partisan political organizations, labor unions, or for-profit government contractors

.Any nonprofit organization qualified as tax-exempt under the IRS' Section 501(c)(3).
How to Apply
Qualifying individuals should use the Public Service Loan Forgiveness: Application for Forgiveness.
Tips to Make Sure You Remain On-Track for PSLF
The U.S. Department of Education sets specific mandates around receiving loan forgiveness, making it crucially important that applicants follow all requirements to the letter. A report found that 99% of PSLF applications are denied for not meeting requirements. Here are some helpful tips to make sure you get the money you deserve when the time comes to cash in.
Make Loan Payments on Time.
Qualifying payments are those defined as being on-time. If you make a late payment, you have to start the 120-payment process over again.
Set Up Auto-Pay.
Rather than worrying about making a payment each month, set up auto-pay. If not an option, set a monthly reminder alarm on your phone.
Work at a Qualified Location.
Specific requirements exist around who employs you, so make sure you only seek out jobs from approved government agencies or nonprofits.
Use Income-Driven Repayment.
Your income, family size, and loan amount all impact your ability to receive loan forgiveness, making it imperative to set up a specific type of repayment plan.
Supply Employment Certification Form.
Those seeking PSLF must provide a form each year or every time they change employers demonstrating employer qualification, repayment plan eligibility, and qualifying loan payments.
Document, document, document.
If discrepancies arise during the repayment process, you need to be able to document your compliance. Keep up with any papers or communications along the way.
Perkins Loan Cancellation
The Perkins Loan Program was eliminated in 2017, but college graduates with Federal Perkins Loans from before this time can still qualify for loan cancellation if they meet certain requirements. New students cannot take advantage of this option unless future administrations renew the program.
Accepted Loans
The Perkins Loan
Loan Forgiveness Amount
The loan cancellation amount depends on how long an individual performs a qualifying full-time job and what that job is. Teachers, for instance, can have up to 100% of their loan canceled after five years of qualified work.
Eligibility Requirements
.Received a Perkins Loan before 2017

.Qualifying employment and/or volunteer service

.Meet all requirements along the way
Qualifying Employment
.Teachers: must work full-time in a public or nonprofit school working with low-income families, special education students, or in a content shortage area.

.Other occupations that may qualify for Perkins Loan cancellation include early childhood educator, child/family services agency employee, tribal college faculty member, firefighter, law enforcement officer, Title I librarian, military member, nurse/medical technician, early intervention services provider, public defender, Title I speech pathologist, or volunteer through AmeriCorps or Peace Corps.
How to Apply
Interested individuals must apply for Perkins Loan Cancellation through the school that made the loan or to the servicer of the school's Perkins Loans. The school/loan servicer then provides specific cancellation forms. You can learn more via the official Federal Student Aid website.
Student Loan Forgiveness Programs by Public Service Career
The previous sections focused on loan forgiveness programs that provide support to those working in a variety of public service positions. The next section looks at career-specific opportunities for public service professionals who want to wipe out their student loan debt.
Student Loan Forgiveness for Teachers
Given the important work teachers do in supporting the greater good of the country each and every day, both the government and nonprofit organizations have looked for ways to relieve their student loan debt burden. We look at a couple of the top options below.
Program Overview
Full-time teachers who work for at least five consecutive years in a school or educational service agency serving low-income learners who meet several other requirements can qualify for up to $17,500 in forgiveness of Direct Subsidized or Unsubsidized Loans.
Accepted Loans
Direct Subsidized and Unsubsidized Loans

Subsidized and Unsubsidized Federal Stafford Loans

Direct Consolidation Loan

Federal Consolidation Loan
Loan Forgiveness Amount
Up to $17,500 after meeting qualifications
Eligibility Requirements
.Possession of loan after October 1, 1998

.Loans must have been made before the end of the five years of academic service
Qualifying Employment
.Employment as a full-time and highly qualified teacher for at least five consecutive years, at least one of which must have been after 1998.

and

.Employment at a low-income school or educational service agency at the elementary or secondary level
Stacking with Other Loan Forgiveness Programs
Recipients of the Federal Teacher Loan Forgiveness Program can also apply for the Public Service Loan Forgiveness Program but not during their five years of qualifying service. Individuals would need to start their qualifying 120 payments for the PSLF after completing the FTLF requirements.
How to Apply
Individuals can submit the Teacher Loan Forgiveness Application after completing five qualifying years of teaching.
Program Overview
Teach for America recruits recent graduates of many academic disciplines to spend at least two years teaching in underserved, low-income schools. Aside from receiving a full salary, corps members can also take advantage of professional growth and networking programs alongside opportunities for loan forgiveness.
Accepted Loans
Stafford Loans

Grad PLUS Loans

Consolidation Loans

Direct Loans

Federal Family Education Loans
Loan Forgiveness Amount
While Teach for America does not specifically provide education awards automatically after finishing the program, the group makes available several scholarships and grants. TFA teachers may also qualify as an AmeriCorps member, leading to an educational award of $5,300-$6,100 per year.
Eligibility Requirements
.Completion of bachelor's degree by first day of training

.Minimum cumulative GPA of 2.5 or above

.U.S. citizenship legal/national residency, or DACA recipient
Qualifying Employment
To participate in Teach for America, individuals must commit to serving as a full-time, salaried employee in a low-income, high-need school district for at least two years.
Stacking with Other Loan Forgiveness Programs
While participating as Teach for America teachers, individuals can apply to also be in AmeriCorps to receive living stipends and educational awards. Those who plan to continue teaching after leaving TFA can apply for the Teacher Loan Forgiveness Program if they meet certain requirements.
How to Apply
TFA provides a "How to Join" portal for interested candidates.
State Programs for Teacher Student Loan Forgiveness
Beyond the federal programs listed below, teachers looking for help paying off their student loans should look at the state level. Many states offer similar loan forgiveness programs that provide financial assistance in exchange for working in low-income and other high-need areas. The American Federation of Teachers provides a great database of state-sponsored loan forgiveness programs for teachers. Contact your state or local department of education to learn more about loan forgiveness programs near you.
Student Loan Forgiveness for Nurses and Other Healthcare Professionals Working in High-Need Areas
Medical professionals dedicate their lives to caring for others and keeping us physically and mentally well. Because of their selfless work, several loan forgiveness programs exist for qualifying healthcare workers.
Program Overview
The Health Resources & Service Administration oversees this federal loan repayment program designed for RNs, APRNs, and nurse faculty to have up to 85% of their unpaid student loans covered after spending two to three years working in a high-need area or teaching at an accredited school of nursing.
Accepted Loans
Any government or private loans for tuition and living expenses incurred while working towards a nursing education.
Loan Forgiveness Amount
Nurses who complete a two-year service contract can have 60% of their nursing education loans repaid. Some participants can sign up for a third year and have an additional 25% covered.
Eligibility Requirements
.U.S. citizen, U.S. national, or lawful permanent resident

.Licensed RN, Advanced Practice Registered Nurse, or Nurse Faculty Member

.Qualifying amount of nursing student loan debt
Qualifying Employment
Work full-time at an eligible Critical Shortage Facility (CSF) or become a nurse faculty member an accredited school of nursing
Stacking with Other Loan Forgiveness Programs
Nurses who plan to work full-time in the public or nonprofit sector may also qualify to apply for the Public Service Loan Forgiveness Program.
How to Apply
Nurses can submit an application and learn more about this program at this Health Resources and Services Administration webpage.
Program Overview
Administered by the Health Resources & Services Administration, the NHSC Loan Forgiveness Repayment Program serves a variety of qualifying health service professionals willing to work in a Health Professional Shortage Area (HPSA) for at least two years.
Accepted Loans
Any government or private loans for tuition and/or living expenses incurred while working towards a qualifying health services degree.
Loan Forgiveness Amount
Qualifying practitioners can have up to $50,000 in loans repaid after two years of full-time service. Professionals interested in part-time service can have up to $25,000 repaid after two years.
Eligibility Requirements
.U.S. citizen or U.S. national

.Full, active, and unencumbered health professional license

.Able to participate as a provider in Medicaid, Medicare, and Children's Health Insurance (CHIP) programs

.Eligible for federal employment
Qualifying Employment
.Physicians