Public Health Student Resources, Scholarships, and Support Services
Find the best academic, financial, and career support resources that can help you succeed as a public health student.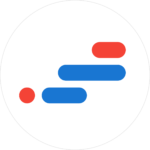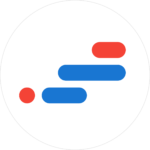 Public health professionals have saved millions of lives over the years. Yet, with more people seeking medical care and pandemics become increasingly frequent, the role of public health professionals has never been so critical. Fortunately, there are plenty of public health academic programs available to train students looking to enter this in-demand field. Like any college degree, public health degrees take time, money, and intellectual effort. Recognizing this, various schools, institutions, and organizations offer resources to help public health students pay for schooling and make the most of their academic and professional careers. This guide shows where to find the best scholarships and resources available and how to take full advantage of them.
Campus and Online Support Resources for Public Health Students
Earning a post-secondary degree, whether through online or on-campus programs, is challenging. That's why we've compiled a resource list to help undergraduate and graduate public health students maximize their professional and academic potential.
University Student Support Centers and Services
The best student support services are offered through individual schools, making them easy to access. Not only do faculty and staff come to know students well, but they have a genuine interest in helping them succeed. To give you an idea of what to look for, below are two schools providing the highest quality of resources for both current and recently graduated students.
College-Sponsored Scholarships in Public Health
Scholarships are a simple way to help pay for school, but this "free" money can be extremely competitive. One way to increase your chances of getting a scholarship is to apply to those tailored for a small group of students enrolled in a particular school or program. You can find these scholarships on your school's website, either through the financial aid office or your specific program. Depending on the school and program, students may be automatically considered for some scholarships.
The two spotlight schools and programs below offer a wide array of scholarships to public health students.