Cybersecurity Student Resources, Scholarships, and Support Services
From student services at your school to big private scholarships, learn where to get key support for your cybersecurity degree and future career.
Sponsored
publicservicedegrees.org is supported in part by advertisements. Featured programs and school matching are for institutions that compensate us. This compensation will never influence our school rankings, in-depth guidebooks, or any other information or resources published on this site.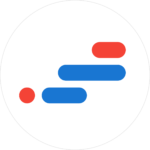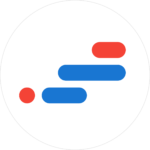 Students studying cybersecurity enjoy a positive job outlook in an industry that continues to see growth. Enrolling in an accredited program is a great way to launch your career, but you still need solid support and financial aid to graduate on time and get into the job market.
Designed for current or prospective cybersecurity students in need of assistance, this guide details where to find direct support and viable financial aid. It looks at professional networking and career advancement opportunities, recommends study tools and other resource guides, and lists more than 15 scholarships available to cybersecurity students. With information like this at your fingertips, you'll be on your way to a fulfilling career where you can make a difference.
Campus and Online Support Resources for Cybersecurity Students
Finishing college and starting your cybersecurity career can be challenging, but there are a number of useful tools out there if you know where to look. Most schools offer support resources designed to help on-campus and online students before, during, and after their studies. This section looks at some of those resources and discusses how you can leverage them for academic and professional success. Learn where to find the support you need, when you need it.
University Student Support Centers and Services
School and program-based resources are the first place to look. They tend to provide the most effective forms of assistance because they tailor their services to meet the demands specific to the program. The schools listed below do this through campus student centers, cybersecurity student support services, academic advising and counseling, and assistive technology. These resources are available to students at any time during their studies and even after graduation. Taking full advantage of these services can ensure that your cybersecurity studies get you on the cutting edge.
College-Sponsored Scholarships in Cybersecurity
Tuition and other college-related expenses can add up, leaving many students to wonder how they will finance their cybersecurity education. Financial aid can help offset the costs, with scholarships being particularly useful. Unlike loans, scholarships do not need to be repaid.
Below we highlight two schools that offer scholarships to cybersecurity students. Many schools offer similar opportunities. Your best bet is to contact your school's financial aid office or cybersecurity program director. These school-based scholarships are the best place to begin your hunt for financial aid because they are specific to the program in question and usually have smaller applicant pools.